The San Francisco-based indie distributor, Empire Records has released albums from large industry names such as Snoop Dogg, Young Dolph, Robin Thicke, and Iggy Azalea, as well as popular country artists.
Although EMPIRE has made a name in hip-hop, counting Cardi B, Kendrick Lamar, Anderson .Paak, and DRAM, many are still unaware of its full roster. Today, we will unpack exactly who is signed to Empire Records, and a few facts you may have not known about the company to remove the guesswork from your research. Let's get to it.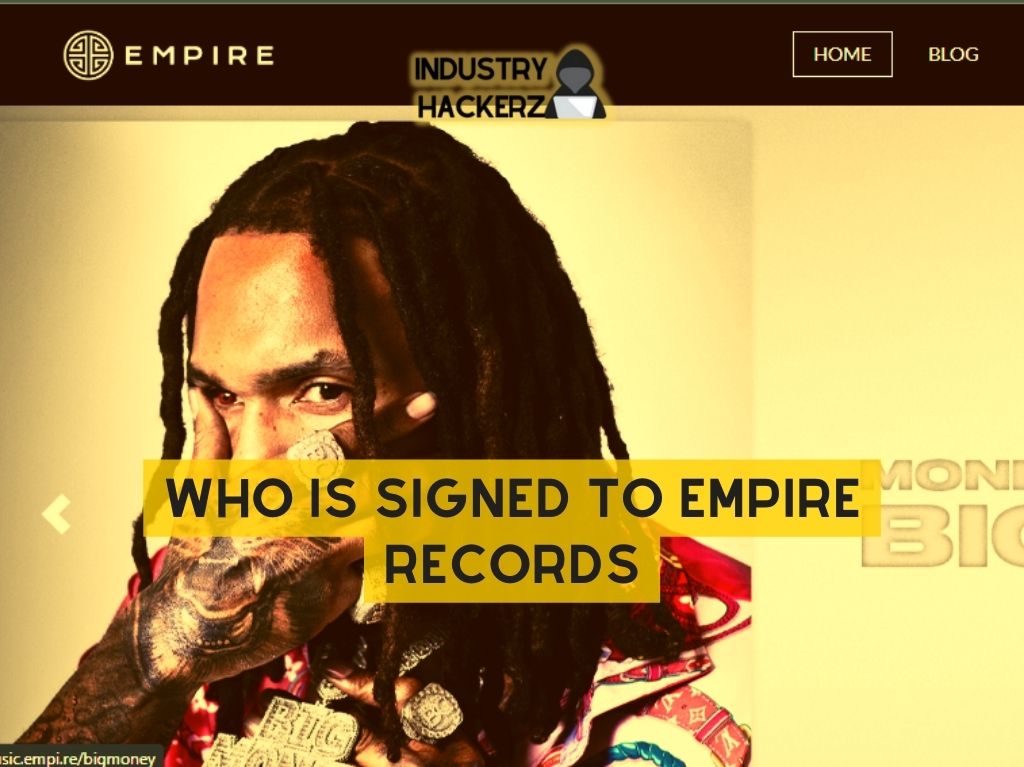 Who Is Signed to Empire Records Distribution?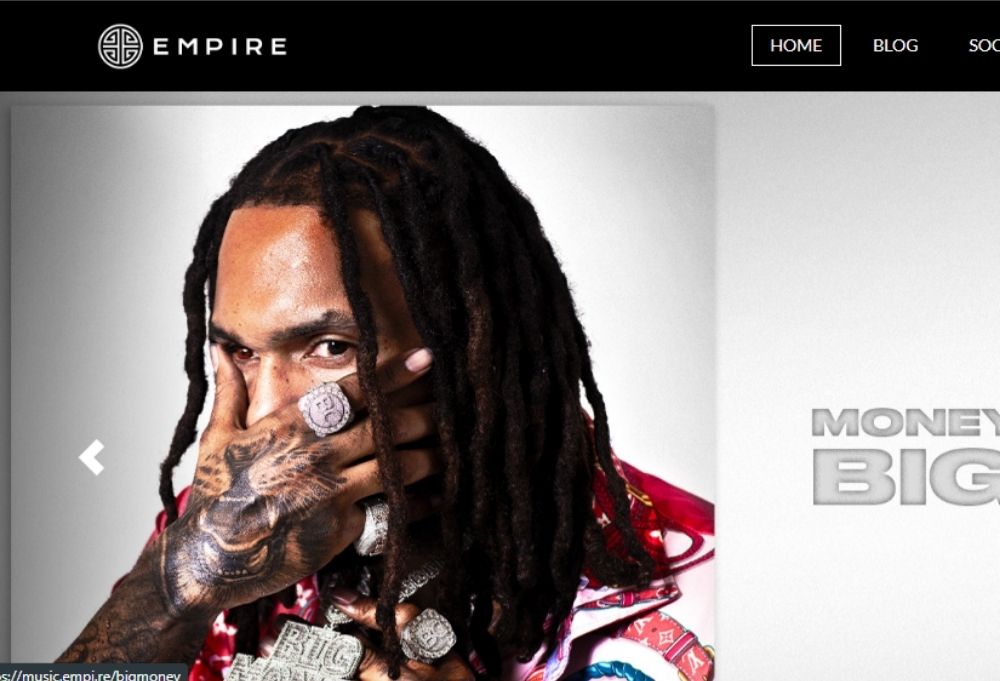 According to Wikipedia, as of 2022 Empire Records has the following artists signed under their label/distribution company (highlighted red are the Empire Distribution artists that died whose stories we cover further in the article)
| | | | |
| --- | --- | --- | --- |
| SpaceGhostPurrp | Daz Dillinger | The Grouch & Eligh | Fireboy DML |
| J Dilla | Jim Jones | Boosie Badazz | Problem |
| SOB X RBE | Loote | Zion I | WHITE EAGLE |
| Che'Nelle | Phresher | Kurupt | Skyzoo & Torae |
| RBL Posse | Pleasure P | Shaggy | Konshens |
| 9th Wonder | Robb Banks | Nef the Pharaoh | Brockhampton |
| 2nd Nature | The Alchemist | Tego Calderon | Olamide |
| BONES | Victoria Monet | Remy Ma | Saba |
| D Smoke | Sean Garrett | Starlito | Hayley Kiyoko |
| Rotimi | The Foreign Exchange | Tink | Dizzy Wright |
| Rapper Big Pooh | Doe B | Trae tha Truth | Hustle Gang |
| BeachBoyNino | Mario | Shapiro (Song writer) | Skeme |
| J. Valentine | Robin Thicke | We Are Toonz | Eric Bellinger |
| Keak Da Sneak | Dounia | Adam Lambert | Z-Ro |
| B-Legit | XXXTentacion (Deceased) | Bobby V | Freddie Gibbs |
| MAJOR. | Mack Wilds | Justina Valentine | DJ Pauly D |
| Ester Dean | Mars | Travis Garland | Kwengface |
| Messy Marv | LeekThough | Slim Thug | Rakeem Miles |
| Lyrica Anderson | DRAM | EarthGang | Tank |
| Mistah F.A.B. | Drakeo The Ruler | NIKI | Styles P |
| PnB Rock (Deceased) | Jacquees | Jake Miller | Trinidad James |
| Philthy Rich | Trevor Jackson | Lil Duval | Anderson .Paak |
| Zion y Lennox | Nefew | Diamond D | Young Chop |
| Show Banga | DJ Kay Slay | Amber Liu | King Von (Deceased) |
| Jarren Benton | Clyde Carson | Glasses Malone | Andre Nickatina |
| Mitchy Slick | Supa Bwe | Tyra B | Alexis & Fido |
| Ab-Soul | Dinah Jane | Raisa | Lloyd |
| Kilo Kish | Jewel | JUsjoose | Jacob Latimore |
| No Malice | Rapsody | Mann | Sean Kingston |
| Young Dolph (Deceased) | Lucki | Crooked I | Mac Dre |
| Mozzy | Hopsin | Emilio Rojas | Mandy Rain |
| Flipsyde | Berner | 50 Cent | Joji |
| Yung Bleu | Turf Talk | Dru Hill | J-HAZE |
| Lamont Sincere | Benny the Butcher | Bankroll Mafia | Selfish |
| A.Chal | Rich Homie Quan | Members Only | Iggy Azalea |
| Rayven Justice | Wande Coal | Yung Beef | The Jacka |
| Busta Rhymes | Amanda Perez | Kizz Daniel | Chronixx |
| Rich Brian | Mo3 (Deceased) | Aaliyah (Deceased) | WC |
| Rocko | Afgan | Jesse Boykins III | Troy Ave |
| Popcaan | Pia Mia | Riff Raff | B.o.B |
| Fashawn | Iamsu! | | |
You Should Read This Next!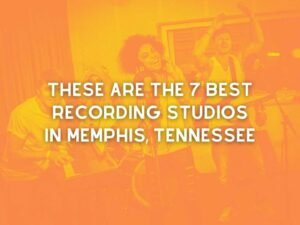 You Should Read This Next!
Is Empire Also A Record Label?
Is Empire also a record label? The answer is yes and no! Due to Fox's hit TV show, 'Empire', which advertises, distributes, streams music and sells downloads under the 'Empire' brand, many people think when they read about EMPIRE Records, that they are referencing the TV show label - especially as the music style, genres etc are so similar.
However, the two are not the same.
Empire the TV show is not a real record label, while Empire Distribution is a read record label; it has no ties with the TV show.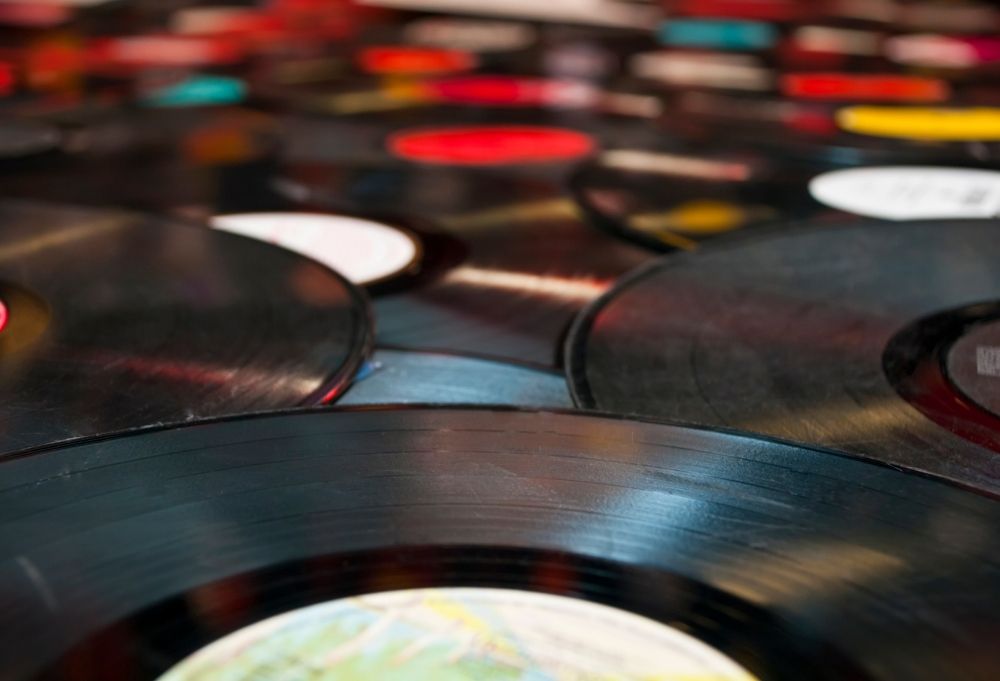 Empire is one of the world's leading record labels, distributors, and publishers.
In addition to providing comprehensive, cutting-edge social networking outreach and executing digital development projects, the company has developed the industry's most intuitive and efficient delivery and content management systems.
So it doesn't come as a shock that the fictitious entity in the TV show would be seen to be emulating the real thing.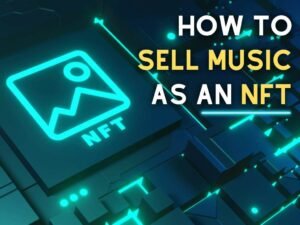 You Should Read This Next!
Who Is Signed To EMPIRE (Record Label Division)?
| | | | |
| --- | --- | --- | --- |
| Alex Faith & Dre Murray | The Grouch & Eligh | Cool Uncle | Savannah Conley |
| Slim Thug | Sleepy D | Andre Nickatina | Kamaiyah |
| Robb Banks | Celly Cel | David Banner | Rayven Justice |
| June | J. Stalin | MR. CAPON-E | Busta Rhymes |
| Mozzy | N.O.R.E | Lil Yee | Philthy Rich |
| DJ Kay Slay | Baeza | Hot Rain | Raekwon |
| Trinidad James | Jarren Benton | Goapele | Yxngxr1 |
| DB Tha General | Ralo | Anderson Paak | Iman Omari |
| Snoop Dogg | Twista | Nef The Pharaoh | IshDARR |
| Tyga | B.O.B. | Hi-Tone | Mac Mall |
| Freddie Gibbs | Sadat X | Rayana Jay | Morgan Heritage |
| Skyzoo & Torae | Figg Panamera | Dreezy | Rapsody |
| Sammie | Round2Crew | Pete Muller | Keak Da Sneak |
| Devin The Dude | TEC | Rudeboy Mafia | SOB x RBE |
| Luniz | Planet Asia | REEM Docs | Vellione |
| Konshens | Troy Ave | Mitchy Slick | Show Banga |
| T-Rell | Eric Bellinger | Trae Tha Truth | Earthgang |
| Styles P | Lil Romo | Jez Dior | Sky Balla |
| Skyzoo | A.CHAL | DJ Fresh | Ricky Hil |
| 22nd Ways | Z-Ro | The Mekanix | Young Dolph |
| The Jacka | Paul Wall | Jay.Keyz | Kool John |
| B-Legit | Tenille Arts | XXXTENTACION | P-Lo |
| Zion Foster | Fat Joe & Remy Ma | Boosie Badazz | Michael Christmas |
| Kutt Calhoun | Lucki | Bosco | Starlito |
Empire Distribution Artists That Died
PnB Rock:
This is the most recent death in a string of rappers who were signed to the record label. TikTok users have been pointing out the details of the other artists signed to Empire who have passed away, speculating a possible connection between them and the label.

There is an ongoing conspiracy about Empire Distribution and other record labels that sign rappers, as many people believe the music industry is evil-- however, of course, these are just conspiracies.


XXXTentacion:
XXXTentacion's death was a tragic loss for the music industry. The young rapper was only twenty-one years old when he was gunned down in Florida.

He had signed a new ten-million-dollar deal with EMPIRE Records just months before his death, and was widely considered to be one of the most promising young talents in the rap game.


Young Dolph:
Memphis rapper, Young Dolph died in a fatal shooting in November 2021. His autopsy revealed he was shot 22 times!

Young Dolph signed to Empire Records (Empire Distribution, Records and Publishing) in 2019.


King Von:
In November 2020, King Von died of a gunshot wound. The rapper was signed to Empire Distribution under Lil Durk's label imprint, "Only The Family". The 26-year-old had a short-lived career of only 2 years which kicked off after the release of his single, "Crazy Story".


Mo3:
Mo3 who was previously signed to Epic Records, bought himself out of his contract after being involved in a shooting. He was not convicted, however, but due to the bad press Epic found this problematic, and he ended up leaving the label.

Trouble followed him - he released Osame and Badazz Mo3 in 2019 and 2020 under Empire distribution and was shot and killed in November 2020 at the age of 28. The rapper was being followed and fled to the highway before the fatal shooting.


Drakeo The Ruler:
The Empire Record Label artist Drakeo The Ruler was only 28 years old when he was stabbed to death at a Once Upon A Time in LA Festival in December 2021. The young rapper had only released one project under the label before his untimely death.

The news of Drakeo The Ruler's death came as a shock to the music world, as he was an up-and-coming artist with a lot of potential.

The young man's life was cut short, and his career was set to flourish with the booking of him performing alongside legends Snoop, Ice Cube, and 50 Cent.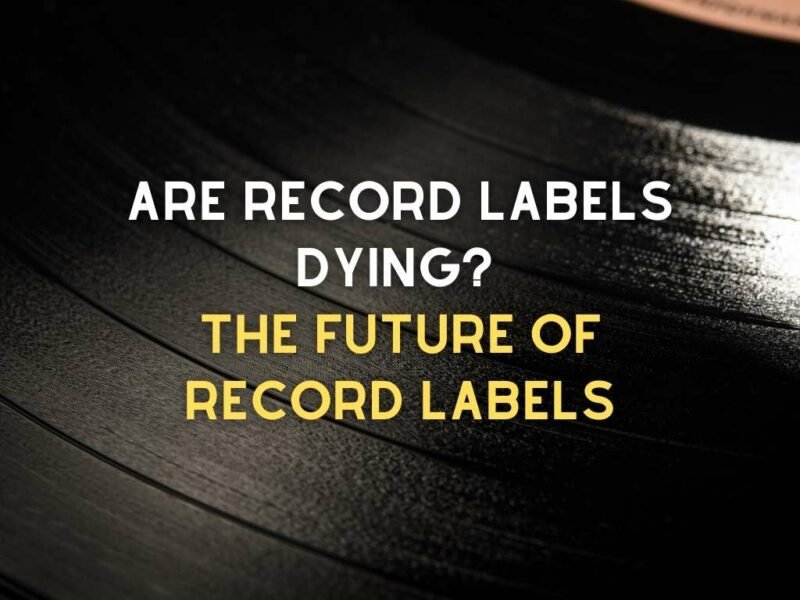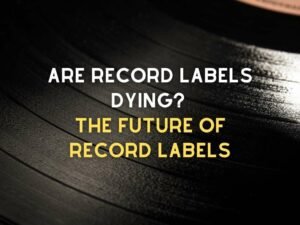 You Should Read This Next!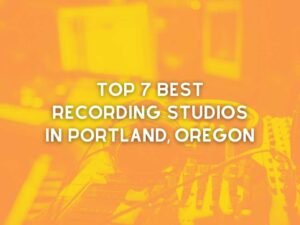 You Should Read This Next!
Do Empire Record Label Artists Own Their Masters?
Upon intensive Google research, it does not seem that Empire Record Label artists own their masters!
That being said, it is possible that some artists might have something in their contract that will help them to get their masters. We won't know for sure unless both parties make the information public.
Who Is the Richest Empire Records Artist?
Embed from Getty Images
According to The Richest, Adam Lambert is the richest Empire Records artist. He began his career at a young age as an exceptional singer-songwriter and actor. As a runner-up in the 8th American Idol season in 2009, he gained prominence.
This talented artist and actor have a net worth of $30 million, making him the richest artist under the label. In addition to EMPIRE, he has partnered with Queen as well.
Who Is the Owner of Empire Records?
Embed from Getty Images
The founder, CEO, and principal supporter of Empire Records is Ghazi Shami, a native of San Fransisco, California. It was founded in 2010 as a distribution company and record label. Among the best artists, Empire Record has worked with are DRAM and Tyga.
A decade before he became a hit record champion, Ghazi Shami was building computers. My passion for technology and music has always run hand in hand," says Ghazi, who operates a music label and distribution company called Empire, which has released hits by Tyga, Migos, and Money Man.
You Should Read This Next!
How Does Empire Pay Their Artists?
Cryptocurrency is not a game! The music industry is changing, and of recent, it's made a revolutionary change that has taken over so many avenues. EMPIRE, the San Francisco-based company, announced in November 2021 that it offers advanced payments to its artists.
You Should Read This Next!
According to The Shade Room, Ghazi who founded EMPIRE distribution and record label in 2010, is now enabling artists to receive advanced payments via Bitcoin and through CashApp.
The new advance payment system is part of a new way to innovate financial tools for artists, according to Empire. A number of rappers call Empire home, such as #YungBleu, #42Dugg, and the late #KingVon.
At current valuations, Atlanta rapper #MoneyMan is the first artist to receive a $1 million advance through the decentralized digital currency. Each digital token is worth around $68,000.
Found this information useful? You might also want to find out about who is signed to other top labels in the music industry 👇
References
Lyrics
Please save some lyrics first.