Looking for the best recording studios in Memphis, Tennessee? Look no further! In this article, we'll provide a comprehensive list of high-quality and feature-rich recording studios in the state.
You will not find a more thorough list on the internet, we have been sure to include everything to help you narrow down your search.
Young Avenue Sound
If you're looking for a studio that comes with a rich history of making music, then Young Avenue sound is your best bet. This studio offers state-of-the-art studio rentals and services, ensuring that you get the best of the best when it comes to recording and producing music.
Young Avenue Sound's studio was built by Alan Stewart who is famously known for building personal studios for Pink Floyd, Electric Lady for Jimi Hendrix, and the Penthouse Suite for Abbey Road in London, UK.
When it comes to production and recording, Young Avenue Sound has a team of wonderful engineers who have a passion for music. Many of their clients give praise towards the friendliness and professionalism of the staff, making their experience smooth, fun, and entertaining.
The studio has an array of high-class equipment that levels up the experience of recording and producing music. You can choose from their extensive collection of microphones and amps and figure out which one is tailored to your style of music, it's guaranteed you'll find one here!
Overall, Young Avenue Sound is a great studio for recording sessions and producing music. From their wonderful staff to the amazing equipment provided, it's no wonder this studio gets a lot of positive reviews.
Website:
http://www.youngavenuesound.com/
Location:
2258 Young Avenue, Memphis, TN
---
American Recording Studio
Established in 1967, American Recording Studio has been dedicated to helping a lot of inspiring musicians and talented artists bring their creative dreams to life. This was the first-ever studio that was built from the ground up with its intent of being a recording studio.
American Recording Studio has been a home for many world-known artists such as Elvis, Johnny Cash, and many more. But don't let the big names scare you away, they may be an elite recording studio, but they welcome anyone with open arms.
Their team of sound engineers and producers is very professional and extremely helpful, ensuring that you get the best experience in their studio. American Recording Studio definitely shows that they care about the people and it's not just about the money.
The studio is well-equipped with the finest equipment, they make sure that their arsenal has the highest quality of microphones, EQs, compressors, amplifiers, bass amps, instruments, and many more. They remain 100% transparent about it and are thoroughly maintained.
Choosing American Recording Studio as your next place for recording and producing won't bring any disappointments and is pretty much worth it!
Website:
https://www.american-recording-studio.com/
Location:
2272 Deadrick Ave, Memphis, TN 38114
| | |
| --- | --- |
| SERVICE | COST |
| Recording | E-mail for more information |
| Mixing | E-mail for more information |
| Processing/Echo Chambers | $100 per song |
| Studio Rental | E-mail for more information |
---
Ardent Studios
Home of some of the most passionate engineers that you'll come across in Memphis, Ardent Studios never fails to disappoint in bringing the best music in the state. The studio provides audio recording, mixing, and production that comes with their state-of-the-art equipment.
Not only does Ardent Studios offer recording and producing sessions, since this studio has been built in the early '60s, they also give out tours for the curious history buffs who love to know more about its past.
Ardent Studios is equipped with the finest selection of microphones, consoles, keyboards, amplifiers, and a whole lot more. This makes one's creative process much more attainable since it's highly likely that you'll find your dream studio gear with their arsenal of equipment.
The studio also takes pride in having some of the best sound engineers in the state. Their staff is composed of highly professional and bright, creative individuals. Ardent Studios is also known to have a historic past so the people working there are able to give informative tours of the studio.
Many are amazed and extremely satisfied with their experience with Ardent Studios. It's no wonder they get a lot of good reviews online, so if you're interested in working with them, then you're bound to have a positive experience as well.
Website:
https://www.ardentstudios.com/
Location:
2000 Madison Ave, Memphis, TN 38104
Services & Costs:
| | |
| --- | --- |
| SERVICE | COST |
| Audio Recording | E-mail for more information |
| Mixing | E-mail for more information |
| Production | E-mail for more information |
| Video Games | E-mail for more information |
| Film & Television | E-mail for more information |
---
Sam Phillips Recording Studio
If you don't know who Sam Phillips is, he's one of the most important producers in rock history, and to be able to record in his studio would be considered an honor to most music fanatics. Established in 1960, Sam Phillips Recording Studio has been providing opportunities for every aspiring artist out there.
This established and credibly-sourced studio has been a home for many recognizable artists, but you don't have to be a Grammy winner to be able to record here! This historical piece of art is also open to tours so that one can learn more about the history of the studio.
Their curated team of highly-trained individuals will make you feel like family, which is why booking a session here at Sam Phillips Recording Studio is guaranteed to give you a pleasant experience all throughout!
Sam Phillips Recording Studio also offers high-class studio equipment to ensure one gets the greatest quality when it comes to recording and producing music.
Overall, choosing Sam Phillips Recording Studio as your studio of choice is a great option whether you're an artist or a newbie–their team of friendly engineers got your back!
Website:
https://samphillipsrecording.com/
Location:
639 Madison Ave, Memphis, TN 38103
Services & Costs:
| | |
| --- | --- |
| SERVICE | COST |
| Studio Rental | E-mail for more information |
| Production | E-mail for more information |
| Mixing | E-mail for more information |
---
One Sound Studio
One Sound Studios was established back in 2009 with a mission of providing high-quality professional music without the hefty price tag. Don't let the affordable prices fool you–they ensure that they are still able to deliver the best mixing and production for your music and provide an amazing experience at the same time.
They provide multiple studios and offer a range of impeccable recording equipment. Each studio is equipped with a different set of gear so make sure to research which microphone and amplifier you'll be needing as you can reserve a slot for the specific studio that tailors to your needs.
Aside from their collection of high-quality equipment, another outstanding factor that One Sound Studio has is its lovely team of enthusiastic and professional individuals. The studio's staff has received a lot of positive comments and high praises for how helpful they can be. 
One Sound Studio has made its mark in the recording industry, despite not having a historical past compared to other studios, this particular studio is setting new standards and opening more opportunities for those who want to create music but can't afford to pay too much,
Website:
https://www.onesoundstudios.com/
Location:
301 South Parkway West, Memphis, TN 38109
| | |
| --- | --- |
| SERVICE | COST |
| Studio A | $60 for 1 hour |
| Studio B | $60 for 1 hour |
| Studio C | $60 for 1 hour |
| Studio D | $60 for 1 hour |
| Mix House (Studio E) | $75 for 1 hour |
| Mixing | $30 per song$60 per hour |
| Mastering | $45 per song |
| Video Space | $60 per hour (Studios A-D)$75 per hour (Studio E) |
| Music Distribution | $50 for a single$100 for an album |
| Performance Track | $45 per song$60 per hour |
| Radio Edit | $35 per song |
---
Royal Studios
Despite its unsuccessful history as a theater, Royal Studios has been thriving ever since its conversion into a studio. Royal Studios is considered as one of the oldest operating recording studios that continues to host talents such as Rod Stewart, John Mayer, and many more.
The studio is equipped with a variety of high-class equipment, ensuring that the music being produced is up to one's standards. There's no room for disappointment when you record with Royal Studios.
Besides the equipment, the staff exceeds the expectations for most people that choose to record here. Royal Studios takes pride in having the most informative, helpful, and friendly engineers who will help you along every step of the way.
The staff knows exactly which works best for the kind of music you want to record, so it's safe to say that a team of experts got you covered. Many artists praise the studio for its excellent sound quality, producing great music every time.
Royal Studios won't leave you any room for regrets, they've handled the best of the best and they'll make sure you get the same experience too.
Website:
Location:
1320 Willie Mitchell Boulevard, Memphis, TN 38106
---
Studio Plug Memphis
Studio Plug Memphis is a professional recording studio that caters to all aspiring musicians and artists in the state. The studio offers a comfortable space and affordable rates while providing high-quality sound mixing.
The studio ensures that the place is always well-kept and cleaned, keeping in mind everyone's safety. This lets the individuals recording feel safe and secure while making music.
Many have shared their positive experiences about Studio Plug Memphis' staff and studio equipment. Their sound engineers are professional, highly-trained, and supportive enough to make sure that your recording session goes according to plan and your music receives the best treatment it deserves.
It's no wonder this studio has a high rating online, a lot of talented individuals have considered this studio to be their second home as they keep returning to this place to record more music.
If you're looking for an affordable studio that still produces high-quality music, then Studio Plug Memphis has got you covered!
Website:
https://www.studioplugmemphis.com/
Location:
2600 Poplar Ave, Memphis TN 38112
| | |
| --- | --- |
| SERVICE | COST |
| Studio Recording | $50 for 1 hour$125 for 3 hours$200 for 5 hours |
| Full Mixing/Mastering | $50 per song |
| Radio Edits | $20 per song |
| Appointment Deposit | $25 |
Don't Forget Your Recording Session Essentials…
1. Game Plan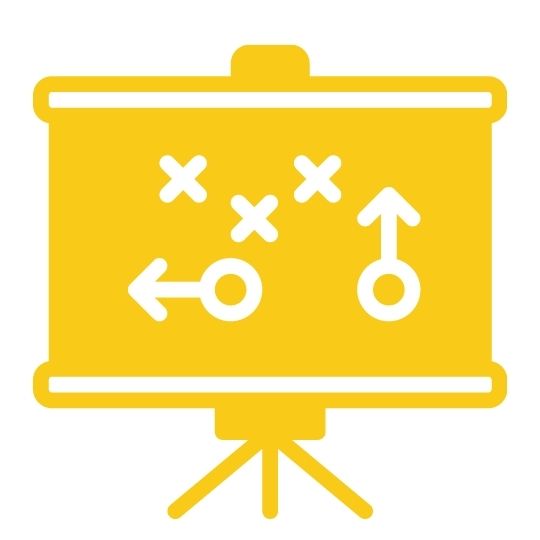 You should go in there with a plan of what you want to achieve. This will make it easier on both you and the engineer, and will help keep things moving along.
2. External Hard Drive
Sale
SAMSUNG SSD T7 Portable External Solid State Drive 1TB, Up to 1050MB/s, USB 3.2 Gen 2, Reliable...
PORTABLE STORAGE: The light, pocket-sized Portable SSD T7 delivers fast speeds with easy and reliable data storage for transferring large files, including...
TRANSFER IN A FLASH: Transfer massive files within seconds with the incredible speed of USB 3.2 Gen 2; Embedded PCIe NVMe technology delivers blazing fast...
BUILT STRONG AND SECURE: Unlike HDDs, the Portable SSD T7 has no moving parts so it's more resistant to shock; Plus, its solid aluminum unibody...
RELIABLE THERMAL SOLUTION: The T7's advanced thermal solution uses the Dynamic Thermal Guard to withstand and control heat, so the portable SSD stays at...
SLEEK AND COMPACT: Roughly the size of a credit card and only weighing 2 oz, the T7 fits comfortably in the palm of your hand and is light enough to take...
Get yourself an external hard drive. This way, you can take your sessions home with you and have a backup in case something goes wrong.
3. Powerbank
Sale
Portable Charger 32000mAh, BLJIB 22.5W QC 3.0 PD 20W Smart LED Display Fast Charging Built in Cables...
Battery Pack with LED Display: 32000mAh Li-polymer can 8 charges for typical iPhone, 6 charges for Samsung Galaxy, 3 charges for iPad Mini, perfect for a...
Portable Charger with Built in Cables: The integrated cables with grooves are convenient for storage, more than 10,000 bending tests prove its durability,...
PD 20W Quick Recharging: Micro input, iOS input, Type-C (PD 20W) input & output support bidirectional quick speed charge for most mainstream devices...
Power Bank Fast Charging: 2 USB-A QC 22.5W output and 1 Type-C PD 20W output, which only takes 30 mins to charge for iPhone 12 up to 50% and 40 mins to...
Comfortable and Safe Design: The Ergonomic design fits comfortably and stylish in your palm; besides, the rechargeable power bank is equipped with multiple...
You never know when you're going to need a power bank. It's always better to be safe than sorry!
4. Snacks and drinks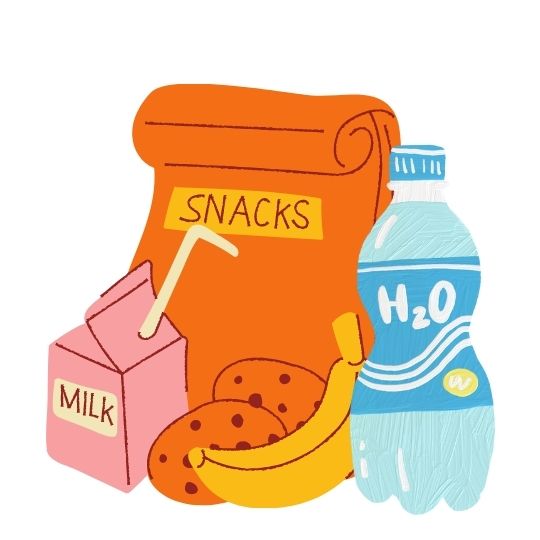 Stay hydrated and fueled up so you can perform at your best.
Is your business featured on our Top-Rated List? Awesome! Promote this page on your site or blog! Just copy and paste the HTML below to embed this badge!
<a href="https://industryhackerz.com/7-best-recording-studios-in-memphis-tn/" ><img src="https://industryhackerz.com/wp-content/uploads/2022/05/badge-4.png" alt="Industry Hackerz Top-Rated Business"></a>