The Capitol Music Group is a record label that has been promoting contemporary artists since its inception. Aside from signing and supporting contemporary artists, they also encourage young talent and undiscovered musicians. Their respect for renowned heritage artists is evident in their treatment of unsigned artists.
They provide an opportunity for unsigned artists to be heard by giving them a platform to showcase their talent. This not only allows unsigned artists to get their music out there, but it also helps to promote the Capitol Music Group's brand.
In addition, the Capitol Music Group's support of contemporary artists helps to create a buzz around their label and attract new fans.
Who Is Signed to Capitol Records
Embed from Getty Images
| | | |
| --- | --- | --- |
| Yung Fazo | 3BREEZY | Blu DeTiger |
| Justus Bennetts | Amelia Moore | Calum Scott |
| A1 X J1 | Jon Bellion | Aitch |
| Aidan Bissett | Emeline | Babyface |
| ABBA | ACRAZE | Capella Grey |
| Beck | Troye Sivan | Slatt Zy |
| Bee Gees | Mooski | Kay Flock |
| BlueBucksClan | Toosii | TM88 |
| Beastie Boys | Masego | Neil Diamond |
| Doechii | Max Drazen | The Academic |
| Sky Ferreira | FN Meka | Lewis Capaldi |
| Nija | Wallie the Sensei | LMB DG |
| Christine & The Queens | Matteo Bocelli | Zoe Wees |
| Boslen | Niall Horan | FLETCHER |
| Grace Aimi | Barry Gibb | Jack Savoretti |
| Badshah | Tesher | Ed O'Brien / EOB |
| Piri & Tommy | Various Artists | Lola Young |
| SuperM | Marcus Mumford | Duncan Laurence |
| Sam Smith | Savannah Ré | Mabel |
| Mae Muller | Halsey | Niska |
| Paul McCartney | Carmen DeLeon | Maggie Rogers |
| Katy Perry | Daniel Briskin | Queen Naija |
| GirlzLuhDev | Lil Yachty (no longer) | |
How to Submit a Demo to Capital Records
As you can see, Capitol has a wide array of musicians under their label. That doesn't mean you can't join the likes and have a shot at becoming the next big thing.
You Should Read This Next!
If you think you have what it takes to be a part of their roster, try your luck. Get your music reviewed, build your online presence and, record a professional demo.
Of course, these aren't necessary steps, but they can only help!
It is important to note that Capitol Music Group does not accept demo tracks or clips directly. In order to submit a demo, you will need the help of a manager, producer, agent, or other industry professional. You can contact [email protected] with questions.
Alternatively, budding artists can join Spinnup, Universal Music Group's digital music distribution service. Some of the world's leading music services distribute your track through Spinnup for a small fee. You can create music, integrate social media and create promotional links using free tools.
Through the platform, your songs will be showcased to music industry professionals. Royalties and rights are 100% yours.
Does Capitol Records Give Their Artists The Rights To Their Masters?
There doesn't seem to be any indication that Capitol Records artist owns the master for their music. The record label retains the rights to their artists' music.
Is Babyface Signed to Capital Records?
Embed from Getty Images
Babyface has contributed to the sale of more than 800 million records and the streaming of more than a billion songs, according to Capitol Records.
According to his label, he has produced and written 125 top ten hits, 42 R&B top ten hits, and 16 pop top ten hits. He has also announced the release of his first album for the label, Girls' Night Out, along with the signing announcement.
In addition to Babyface, the album features collaborations with Ella Mai, Ari Lennox, Queen Naija, Doechii, and Kehlani. Girls' Night Out will be released on October 29, 2022, and will be co-produced by Babyface and Rika Tischendorf.
During the BET Awards on Sunday, June 26, 2022, Babyface and Ella Mai performed Keeps On Fallin, the first single from the album.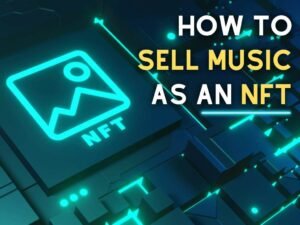 You Should Read This Next!
He has won 12 Grammy Awards for his work as an artist, songwriter, and producer. According to Capitol, he has been honored as Producer of the Year four times, making him the only individual to do so in Grammy history.
Numerous other awards have also been given to him, including five Soul Train Awards, four American Music Awards, five NAACP Image Awards, and many more. As well as producing and co-writing When You Believe, sung by Mariah Carey, and Whitney Houston. Babyface co-founded the legendary record label LaFace.
Is ACRAZE Signed to Capital Records?
Embed from Getty Images
In partnership with Thrive Music, ACRAZE has signed to Capitol Records, which will help him build on the success of his global hit, "Do It To It." Since the release of the track in August 2021, it has accumulated over 8.4 billion streams.
Is FN Meka Signed to Capital Records?
Yes! FN Meka currently has a record deal with Capitol Records, making him the first "augmented reality artist" on a major label. On TikTok, FN Meka is rated as the most popular synthetic being, with more than 10 million followers and a billion views.
FN Meka Reality
For a while now, FN Meka has been producing videos and music. In a proprietary artificial intelligence engine, tempo, lyrics, sounds, chords, and the whole melody are generated based on songs that are popular within a particular genre. In the final song, these elements are blended and tweaked, but AI is very much the starting point and guide.
At the moment, the singing voice is human, but the developer is developing a synthetic version that can perform AI-generated lyrics and music. Most recently, FN Meka collaborated with Cody Conrad and Gunna on the new single "Florida Water."
AI Music
The songs of FN Meka is part of a growing synthetic music scene that mimics or recreates musical acts with the help of virtual beings. By using machine learning and natural language processing, LyricStudio has helped musicians compose over one million songs in less than two years.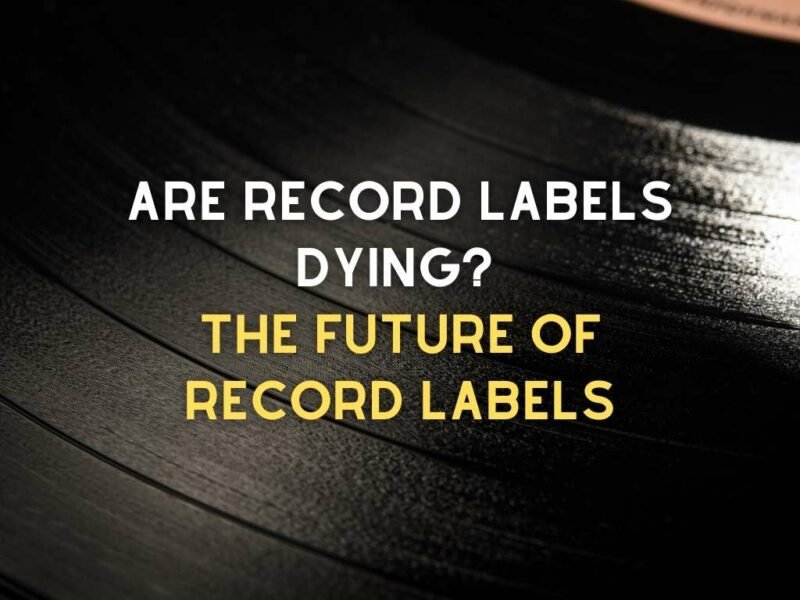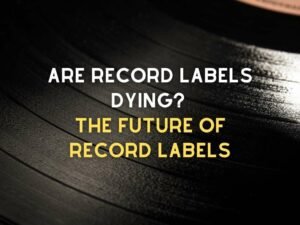 You Should Read This Next!
The LG Corporation recently contracted virtual human Reah Keem to a multi-album deal with Mystic Story, an entertainment firm, to perform songs under Entertainment Studios.
Who Did Capitol Records Almost Pass Up On?
Capitol Records in Nashville rejected Garth Brooks' first audition for the label even though he was the best-selling solo artist in history.
In his first year in Nashville, Brooks worked retail jobs between gigs and did clerical work for his first wife, Sandy, to pursue music stardom. Upon Bob Doyle's recommendation, Brooks thought he had finally found his break when Capitol Records contacted him in 1988.
On April 4, 1988, Brooks performed several of his songs for Capitol staff members, including label head Jim Foglesong and A&R head Lynn Shults. However, it didn't end there.
Several weeks later, Brooks was scheduled to participate in a writer's round at the Bluebird Cafe. The writer slated to play second didn't show up, and Brooks played in that slot instead. It was Shults' first time seeing Brooks in front of an actual audience that night. The song "If Tomorrow Never Comes" was one of Brooks's performances that night.
In April 1989, Capitol Records released Brooks' self-titled debut album for an advance of $10,000. With "Much Too Young (To Feel This Damn Old)," the album's first single reached No. 8, followed by back-to-back No. 1 hits with "If Tomorrow Never Comes" and "The Dance," Brooks became more than just Capitol Nashville's biggest act, but by far the country music industry's biggest artist.
Lyrics
Please save some lyrics first.