It is argued that 2019 was one of the most memorable years of Chris Brown's career. At the time, the now 32-year-old had announced that he had signed a new deal with RCA records. A deal that not only makes him the sole owner of his musical masters but also would allow him to his new album (Indigo) with the current terms.
It was a deal that many prospective fans argued would make his music that much better. But did the deal stand true to its promise? Is Chris Brown still signed to RCA? If you're curious, you're not alone, and this article will provide you with all the answers you are seeking.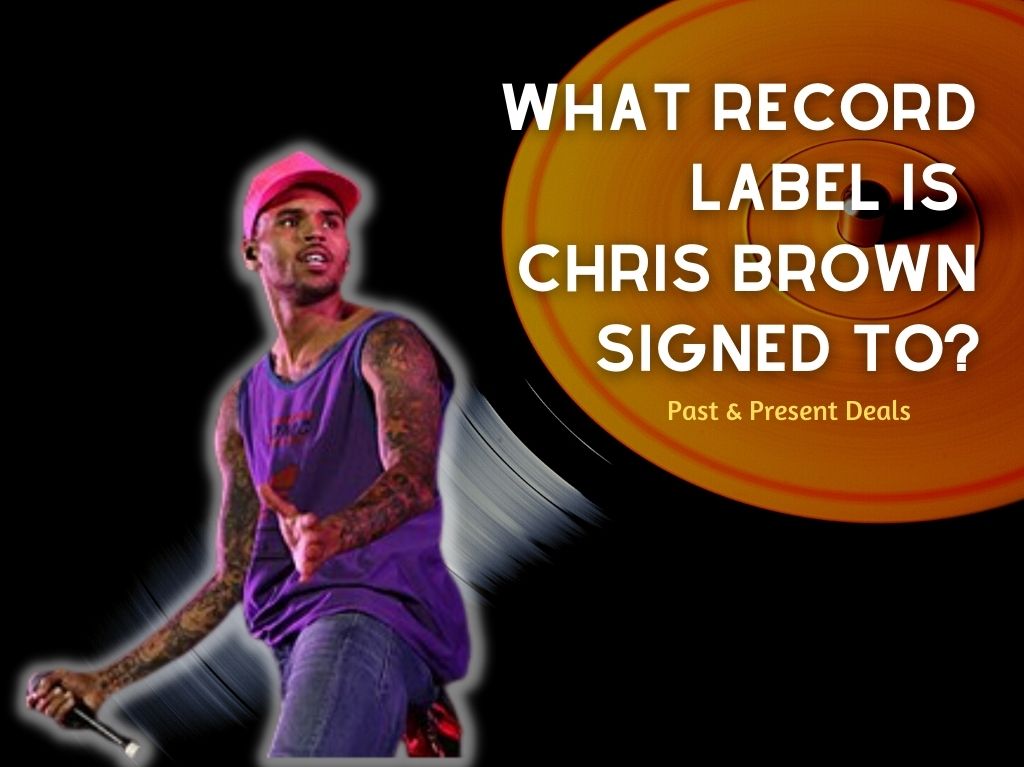 So, Who Is Chris Brown Signed to in 2022?
Embed from Getty Images
Throughout the years, Chris Brown has been affiliated with a variety of record labels, including Jive Records, Zomba Group of Companies, and LBW Entertainment. He is currently signed to RCA Records in the same deal in which he landed in 2019. The announcement of the new deal came on the heels of the completion of the previous deal Brown held with the label
You Should Read This Next!
What Were The Details of Chris Brown's RCA Deal?
RCA Records' new license agreement with the singer covered the artist's 2019 album 'Indigo'. By opting to enter into this agreement with RCA, Brown became one of the youngest artists to ever own any of his master recordings.
Chris has remained with RCA and is expected to release his upcoming album, Breezy in the summer of 2022.
This deal does keep Brown at a distance from RCA; however: Chris Brown Entertainment, LLC is part of the exclusive licensing agreement, which is subject to less-binding terms than if the singer were signed directly to the label.
How Had Chris's Relation With RCA Records Affected His Music Prior To Signing The New 2019 Deal?
Fortune was Brown's first album for RCA, a gold-certified debut that debuted at No. 1 on the Billboard 200. After releasing X on the label, he released Royalty and Fan of a Fan: The Album with Tyga in 2015 and Heartbreak on a Full Moon in 2017.
In the course of his 20-year career, Brown has sold over 30 million albums worldwide and surpassed 10 billion audio streams via digital platforms. With 160 consecutive weeks charting on the Hot 100, he has more Billboard Hot 100 entries than any contemporary male singer alive today.
Was Chris Brown Ever Signed To Jive Records?
Breezy has been affiliated with a number of record labels during his long and continuous career in the music industry. Hitmission Records allegedly found him when he was 13 years old. Chris signed with Jive Records in 2004. However, Jive Records was disbanded by RCA Music Group in 2011. Chris Brown's projects would henceforth be released under the RCA Records label.
Didn't Chris Brown Sign to Quality Control Music In 2021?
There were a ton of whispers spreading across the internet last year that Brown may have been contemplating making a major career move by hopping onto another label.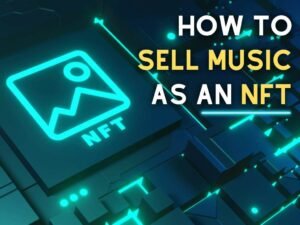 You Should Read This Next!
These rumors soared following the JasmineBRAND's report that Breezy was currently in talks with "Quality Control Music". According to their source, Chris Brown was in talks to sign with Quality Control Music and currently negotiating a new deal that would see him join the Atlanta-based label.
Neither Chris nor Quality Control Music has released any details about their deals, which were founded by Kevin "Coach K" Lee and Pierre "P" Thomas in 2013. With this move, Brown would join the likes of Lil Baby, City Girls, Migos, and Lil Yachty as label mates.
During his time in the music industry, Chris Brown has been associated with several record labels. He was discovered at the age of 13 by Hitmission Records.
What Was Chris Brown's Journey Like Prior To Landing These Deals?
Brown hails from Tappahannock, Virginia. Like many other kids born in the mid-to-late '80s, he first got into his parents' favorite music but later discovered hip-hop. He began to discover his singing ability around the time his voice changed and switched his focus from MC'ing.
After moving to New York, Tina Davis, an A&R executive for Def Jam who became her manager shortly after losing her position as part of the Sony-BMG merger, discovered the singer.
With its track record with established longevity artists (such as Britney Spears and Justin Timberlake), Jive won the bidding war for Brown and lined up production and songwriting heavy hitters including Scott Storch, Jermaine Dupri, Sean Garrett, Bryan-Michael Cox for his self-titled debut album.
Chris Brown had an immediate Top Ten hit with "Run It!" in 2005, as well as two other Top Ten singles with "Say Goodbye" and "Yo (Excuse Me Miss)." He went on to be nominated for a Grammy for Best New Artist in 2006. His second album, Exclusive, released in 2007, which was a departure from the wholesome image on his debut, the album achieved even greater success, containing two Top Five hits plus "Kiss Kiss" that lived at number 1 on the charts.
One more Top Five hit came from "No Air," a duet Sparks recorded with her on her self-titled debut album. Rihanna's number one hit "Disturbia" was also written by Brown.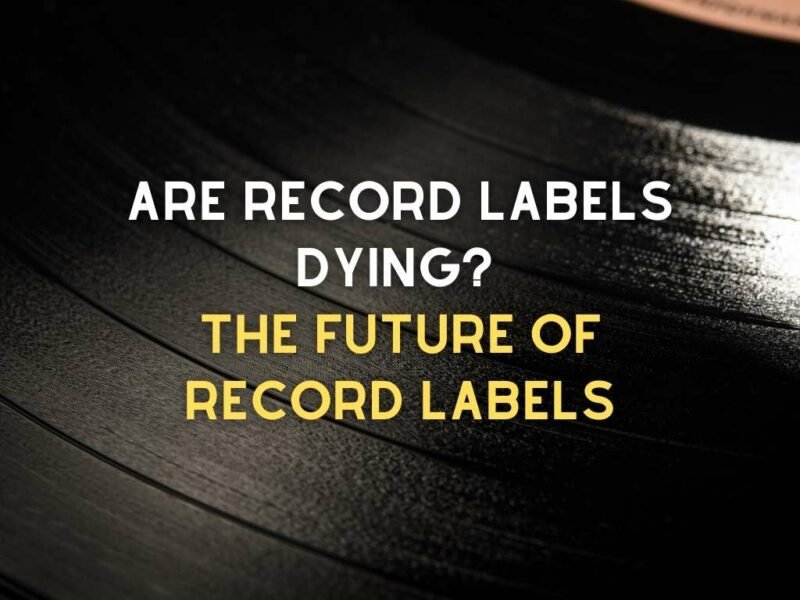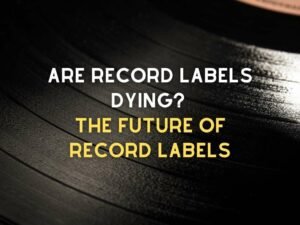 You Should Read This Next!
Does Chris Brown Still Own His Masters?
R&B artist Chris Brown is one of very few artists to have acquired ownership of his master recordings through a label deal.
He now owns his master recordings thanks to his updated contract with RCA Records, his longtime label. Moreover, Brown became one of the youngest artists to secure ownership rights to his masterworks.
A statement from RCA Records read, "This new deal structure between Chris Brown and RCA Records, will clearly enhance the release of new Chris Brown music, content, and much more throughout 2019 and beyond.".
Brown launched the new licensing agreement with the release of his ninth studio album, Indigo in 2019 and is expected to release his new summer album, Breezy under the same label. He should also maintain ownership of the masters of that album.
Chris Brown Entertainment Artists
Chris Brown founded the record label CBE in 2007 under the umbrella of Interscope Records. Over the years, the label has signed a number of talented artists, including Kevin McCall, Sabrina Antoinette, Sevyn Streeter, Joelle James, and U.G.L.Y. However, in 2014 the focus of the label shifted exclusively to Chris Brown's own music.

As of 2022, there is little information available about the current state of CBE or any active releases being produced by the label. Despite this lack of public information, it is clear that Chris Brown Record Label CBE continues to be an influential force within the world of modern music, thanks in large part to its founder and visionary, Chris Brown.
Whether through his talent as a singer-songwriter or his entrepreneurial skill as an innovator and entrepreneur, Brown has proven himself to be a true artist and a highly successful businessman.
To stay up to date with Chris Brown be sure to follow the official
Chris Brown Twitter Page
and the
Chris Brown Youtube Channel
for all of the latest Chris Brown events!
You might also be interested in learning more about the different types of record deals and what percentage a label takes. If you are a musician, try not to get burned by a scam record deal, and stay clued up on what is what - this can be a shady industry!
You Should Read This Next!
Lyrics
Please save some lyrics first.