Never Broke Again (NBA) YoungBoy, born Kenterll DeSean Gaulden, is an American songwriter, singer, and rapper. He released eight independent mixtapes from 2015 to 2017 and gained a cult following as a result. Later that year in 2017, YoungBoy signed a recording contract with Atlantic Records, which distributed two more mixtapes. 
The Billboard Hot 100 charted Gaulden's single "Outside Today" at number 31 in January 2018. In the US Billboard 200, the song reached number 7 as the lead single for his first studio album, Until Death Call My Name (2018). In addition to "Valuable Pain", he released "Slime Belief" and "Genie" from his album.
Those were just some of his musical accomplishments, in this article you will learn about more of his accomplishments as well as who NBA YoungBoy is signed to. So, read on!
So, Who Is NBA YoungBoy Signed To In 2022?
Over the years, Never Broke Again YoungBoy has been affiliated with a variety of labels, including Atlantic Records, Warner Music Australia,  YSL, and Never Broke Again. 
Currently, he is signed to his own label, Never Broke Again, Atlantic Records, Warner Music Australia, and Young Stoner Life Records. 
Is YoungBoy Never Broke Again Signed to Atlantic Records?
Yes, however, according to reports, NBA YoungBoy will not be renewing his Atlantic Records contract. Akademiks reports that the chart-topping rapper turned down $25 million when offered a re-signing contract, ending his time with the longstanding label.
"NBA YoungBoy is leaving," Akademiks claimed during a recent Twitch session. Some have said that he will be leaving Atlantic Records while others have shown that his upcoming album will be released under Atlantic Records. So, Atlantic Records is also unclear but since YoungBoy is unhappy with the label shows that either he may not be there for long.
For years, NBA YoungBoy has vocalized his disdain for Atlantic Records. The rapper claimed the label tried to blackball him after releasing his Colors mixtape, which debuted at No. 2 on the Billboard 200.
A list of other artists, including Meek Mill and PnB Rock, have also been unhappy with Atlantic Records, including Baton Rouge native St. Louis, and NBA Youngboy. Although YoungBoy hasn't had the best experience with Atlantic, he has seen plenty of success within the label.
Is YoungBoy Never Broke Again Signed to YSL?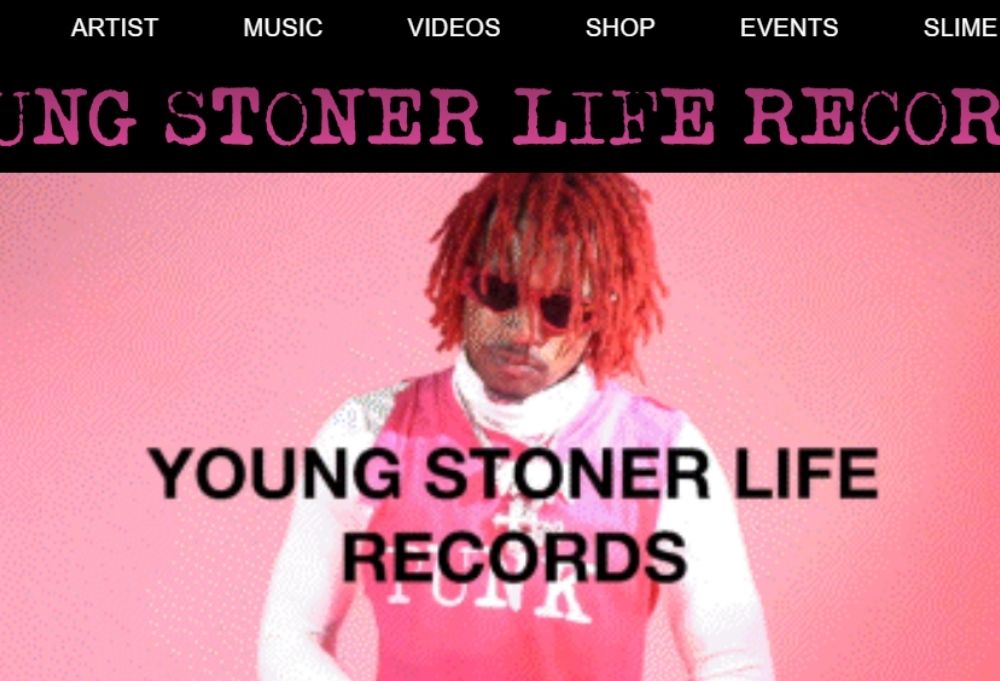 According to Wikipedia, YoungBoy signed a five-album joint venture deal with Atlantic Records and YSL in 2017 after opting not to sign with Cash Money Records.
Does YoungBoy Never Broke Again Own A Record Label?
Founded in 2015 by American rappers YoungBoy Never Broke Again and OG 3Three Never Broke Again through Atlantic Records, Never Broke Again (also known as Never Broke Again, LLC) is a record label imprint from Baton Rouge, Louisiana.
In recent years, the album has been distributed by Universal Music Group through their deal with Motown Records. The group is home to recording artists such as:
Meechy Baby,
RJAE,
Rojay MLP,
P Yungin,
Bway Yungy,
NBA Big B,
BBG Baby Joe,
NoCap,
Quando Rondo,
What Deal Did YoungBoy Never Broke Again Make For His Label?
YoungBoy Never Broke Again and his Never Broken Again label has entered into a global joint venture with Motown Records.
In a press release, Motown described the new partnership as an "artistic and creative partnership" with YoungBoy and Never Broke Again, LLC.
Motown Label Group signed a deal after Ethiopia Habtemariam was named CEO and Chairman in March. Never Broken Again, LLC will be led by YoungBoy, an Atlantic-signed artist, and Kyle "Montana" Clairborne where they will sign and develop new artists.
New music from the project has been rolling out since earlier in the year.
Does Youngboy Never Broke Again Own His Masters
Youngboy NBA does not own his masters and various press outlets believe that to be a part of the reason that he was upset with Atlantic Records.
He recently spoke out about how he wants to be released from his contract, saying that he feels like the label has been taking advantage of him. Youngboy has been very successful, releasing multiple hit singles and albums, but he does not own his masters. This means that Atlantic Records will continue to profit from his music long after he is no longer signed to the label.
Is Nba Youngboy a Platinum Award winner?
Since 2017, the rapper has released no less than four Platinum-certified albums and mixtapes. There have been nine platinum singles and a platinum album. YoungBoy is one of the largest stars of today in terms of total success.
What Is NBA Youngboy's Net Worth
Embed from Getty Images
Over the past five years that NBA Youngboy has been in the business, he has accumulated significant wealth. The rapper had a net worth of $6 million as of July 1, 2021. Despite not ranking among the richest rappers in the world, his net worth suggests he is unlikely to go broke again.
He is way more wealthy than most rappers of his generation, even at only 20 years old. Streaming and album sales contribute to NBA Youngblood's wealth. He surpassed some of the top artists in the industry, including Drake, Taylor Swift, and Billie Eilish when ranked as the most popular musician on YouTube in 2019.
Here are some highlights of his net worth over the years:
A total of $2.5 million was raised in 2017
Amount – $3.5 million for 2019
The amount will increase to 4.5 million in 2019
Youngboy is known for not only earning big bucks but also spending big bucks. He also keeps exotic pets, including a tiger, as well as wears expensive clothing and jewelry.
Why is NBA YoungBoy Taking a Six-Month Break?
Following the release of his most recent project, Colors, YoungBoy Never Broke Again will reportedly take a six-month break.
Jason 'Cheese' Goldberg, the rapper's producer, announced the news via Instagram. He thanked fans for their support. The top will be absent from his mixtape about 6 months from now, but a select few songs might drop between now and then. 
Despite not announcing this himself, NBA YoungBoy revealed in December 2021 that he was quitting music. On a recent Clubhouse call with DJ Akademiks, he confessed to him that he has been feeling that way for some time. "Music used to make me happy, but now it causes too many problems," he admitted. "About half a year ago, I decided to stop making music." 
So, we'll have to wait and see what the future holds for NBA Youngboy.
Reference