Lil Durk, real name Durk D. Banks, grew up in the rough Englewood neighborhood of Chicago's South Side. When Durk was seven months old, his father was taken into captivity. Durk remembers times as a child when his family did not have enough food.
At a young age, Durk first gained notoriety through social media sites like YouTube and MySpace. Throughout his career, he has been affiliated with a variety of labels. Today we find out more about who these labels were, and who Lil Durk is signed to today? Let's get to it!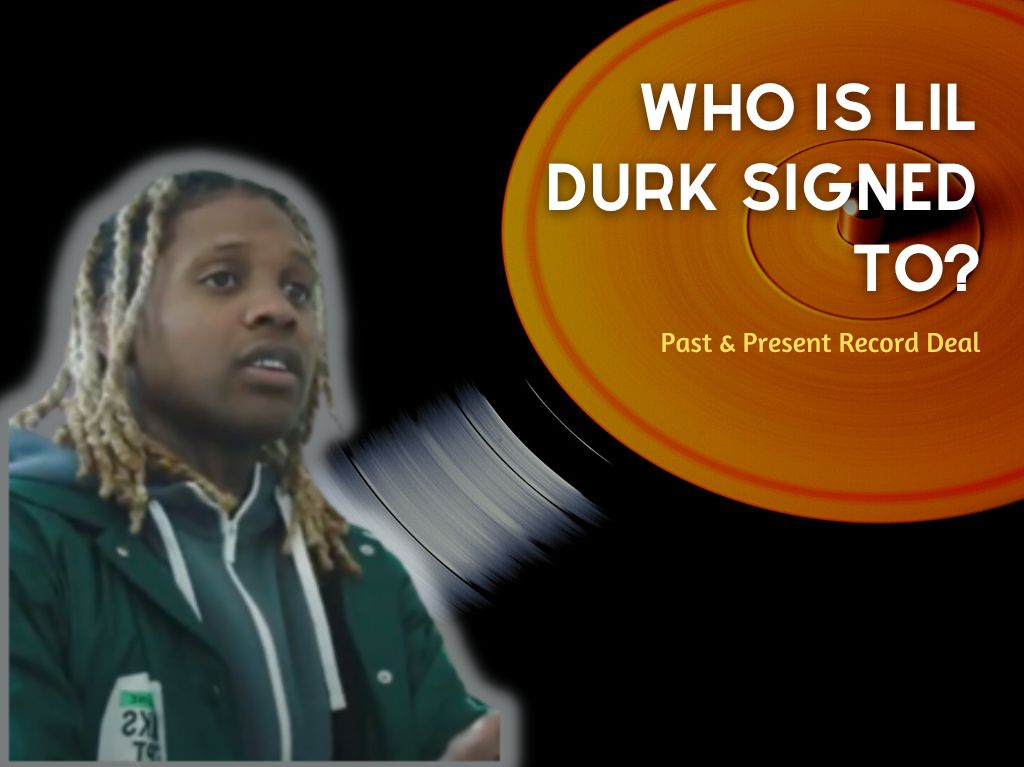 So, Who Is Lil Durk Signed To?
Embed from Getty Images
As of 2022, Lil Durk is signed to Alamo Records, OTF Records, and Interscope Records. He announced his partnership with Alamo back in 2018 and has not looked back since. His partnership with Alamo has produced On November 9, 2018, he released Signed to the Streets 3 on Alamo/Interscope.
Lil Durk is the proud owner and CEO of Only the Family (OTF) Records which he also releases his music under.
Over the years of his career, Lil Durk had also been associated with Def Jam and Coke Boys, though neither of those partnerships lasted longer than a few years.
You Should Read This Next!
Is Lil Durk Leaving Alamo Records?
Lil Durk, from Chicago, is now signed to Alamo Records/Interscope Records. Lil Durk leaves Def Jam Recordings for Alamo Records after five years.
The partnership with Durk is a big deal for Alamo. Alamo Records Founder Todd Moscowitz said, "This is his time, and we are honored to be a part of it."
Signed To The Streets 3 will mark Lil Durk's full-length debut for Alamo/Interscope in 2018. Future, Ty Dolla $ign, Juice WRLD, and Ty Dolla $ign had appeared on Lil Durk's third studio album, Signed To The Streets 3.
When Did Lil Durk Establish OTF Records?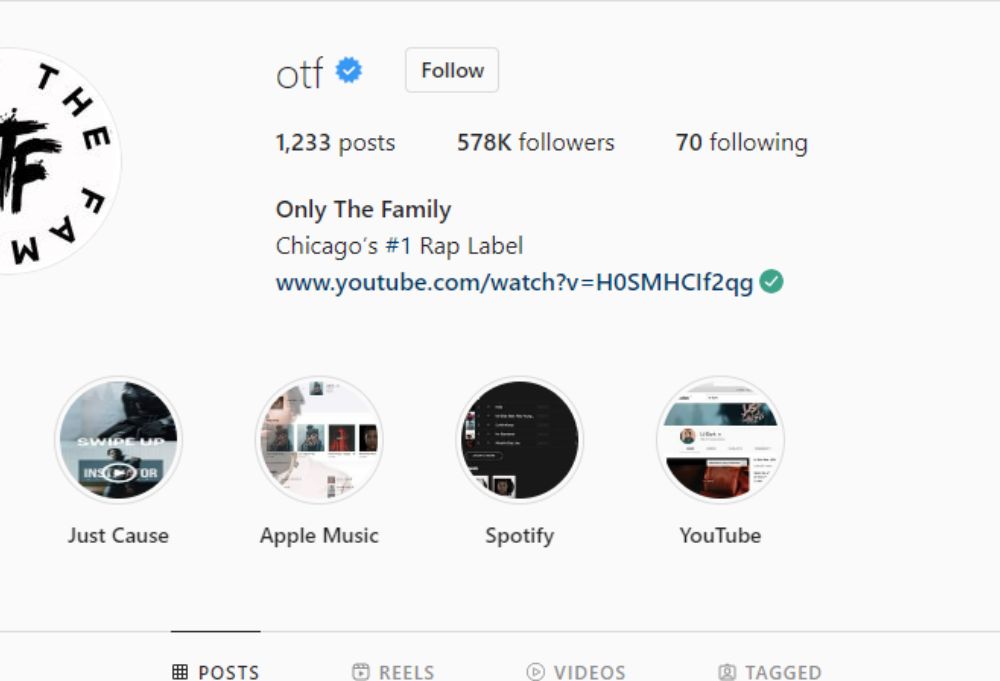 Lil Durk signed paperwork in November 2013 establishing himself as the proud owner of his OTF label.
Durk's flagship record label has big plans. In addition to giving back to the community, Durk plans to use OTF as a vehicle. Durk does not wish for OTF to be associated with anything negative.
Durk says, however, that this will be difficult since OTF will always be held responsible for any actions taken by its affiliates.
How Long Was Lil Durk Signed To Def Jam Records?
Billboard exclusively learned that Lil Durk has left Def Jam Records and has turned independent after five years with the label.
Lil Durk has been with Def Jam Records for five years, and the label gave him his first recording contract, so he is forever grateful. Lil Durk stated that he has evolved as an artist since five years ago, and he is ready for a change. The offices of Def Jam are changing and taking on a new direction at the same time. With that being said he wasn't interested in being part of another regime change.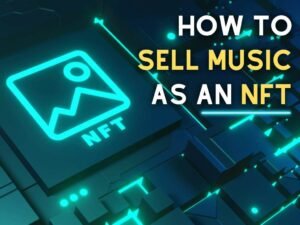 You Should Read This Next!
Durk released two albums while at Def Jam: Remember My Name in 2015 and Lil Durk 2X in 2016. In 2017, Durk released four mixtapes, including two joint projects with Lil Reese and Tee Grizzley: Supa Vultures and Bloodas.
Was Lil Durk Signed To Coke Boys?
Several fans were confused by French's statement about Lil Durk. The Coke Boys imprint reportedly signed Durk to French's label in 2013. Durk, however, never signed a contract with the label.
Def Jam Records signed him in 2012, and he left the label in 2018, citing creative differences. In the aftermath of leaving Def Jam, Durk had been expected to get some support from French, but that didn't happen. They don't have a grudge against one another.
How Did Lil Durk Get His Start?
Embed from Getty Images
In 2011, Durk Banks began to take music seriously. He contemplated rapping as a full-time job when his deal with French Montana's and Chief Keef labels fell through following the release of his first two songs, "Sneak Dissin'" and "I' Mama Hitta," both of which received generally positive responses.
What Is Lil Durk's Net Worth?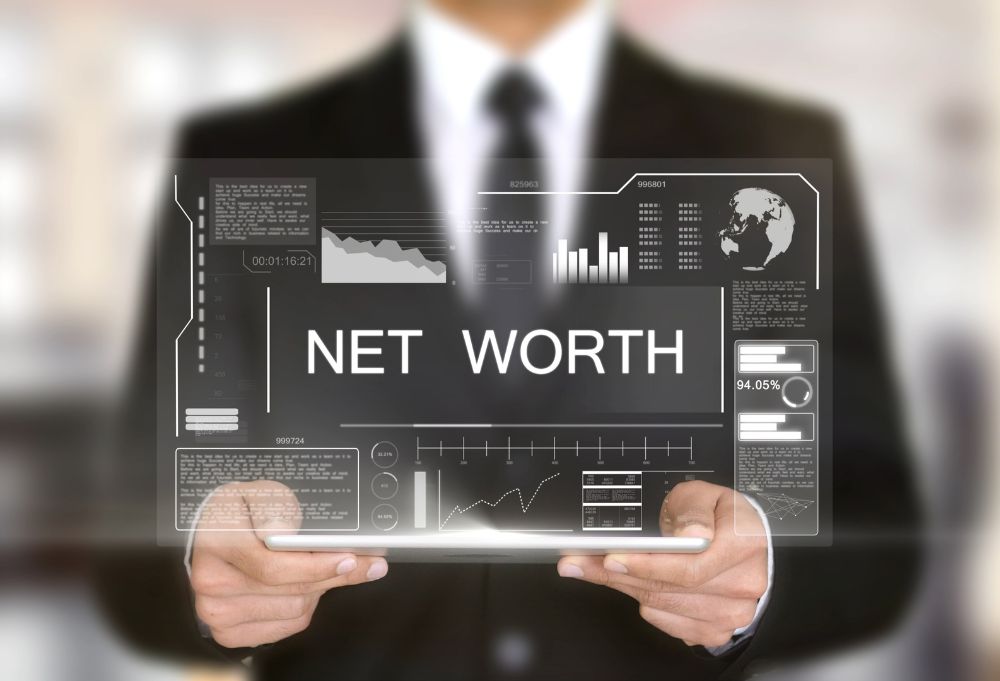 A US rapper named Lil Durk has a net worth of $3 million. Record label Only the Family, or OTF, was founded by him. A mixtape series titled Signed to the Streets catapulted Durk to fame in 2013. Def Jam then signed him to a record deal.
Does Lil Durk Own His Masters?
No, Lil Durk does not currently own his masters. The majority of his career has been spent with major labels and he remains signed to them to this day. As a result of OTF's existing distribution deal with Empire, King Von never signed a contract with any major label.
Signing with OTF makes it easier to get your master's since that's a separate agreement. OTF is signed under Empire as a distributor and Alamo as a label. However, if OTF signs an artist, it does not imply that Alamo owns their masters until they have signed an exclusive contract with them.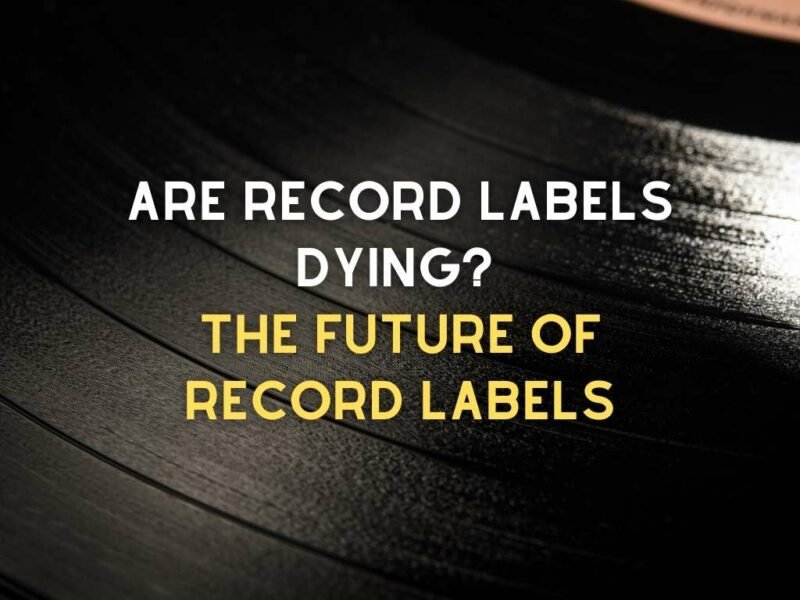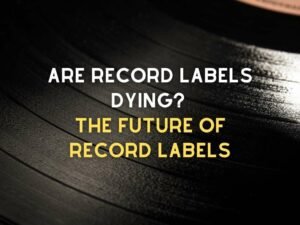 You Should Read This Next!
The majority of what OTF makes as a label still goes to Alamo. Both Lil Durk and his label OTF are signed to Alamo
Did Sony Buy Alamo Records?
A bag worth millions has been secured by Lil Durk from his record label, Alamo Records, which Sony Music Entertainment acquired last year.
The Chicago rapper boasted about his alleged major come up on Sunday (March 13). His tweet read, "My label gave me 40 million, let's talk about it."
While some think Lil Durk's revelation was well spent, others weren't convinced. "For what? 40 million?" One person wrote on Twitter. It doesn't matter how much money you give me, I won't create music that sounds like ghetto shit exaggerated Hood shit. Hip-hop used to be about the most brilliant people."
There was also an assumption that Durkio had to recoup the dollar amount as an advance.
Only The Family's boss doesn't hold back when it comes to bragging about how much money he brings in. He announced that he would be charging $100,000 for his performance fee as of June of 2020.
🚨 Read This If You Are An Artist Yourself! 🚨
There are so many different types of record deals out there, you have to be clued up, if you are hoping to get signed by a major label. You need to know up front what percentage of the profits the label will take, and what rights they'll have over your music!
Alternatively, you might want to consider starting your own record label. This can be a great way to maintain creative control over your music, and you'll get to keep 100% of the profits. Of course, running a record label is a lot of work, and it's not for everyone.
But for an ambitious person, a record label can make a lot of money...
Reference
Lyrics
Please save some lyrics first.