As an active member of the music industry and online community, I am constantly interested in the ways musicians are creatively marketing their music.
Times have changed, and people are questioning whether or not they need record labels in this day and age, with the way people are building brands and going viral all from their phones.
This is the first time in the history of music that musicians are in full control-- the only thing is, going viral isn't easy. If it was, everybody would do it! A lot of it is luck.
But one thing's for certain, and that is that without social media, you could never go viral and having the right product (song) and the right amount of hooks in the water (showing up in the right places at the right time), increases your chances of exposure.
DISCLAIMER ‼️
Be careful when paying to promote your music on Instagram. There are a lot of fake promotional accounts set up to look like successful pages just to lure unsuspecting businesses and artists in who want to promote their brands.
You Should Read This Next!
These pages offer no real value as the following is purchased and are mostly dummy accounts; likewise, the engagement is not real and is full of automated like/comment bots!
Just have a look through their other posts and see if you notice a theme - always do your due diligence and never judge a page solely by follower count.
Here are the 10 Best Instagram pages to promote music on (UK edition):
1. The Shadeborough (@theshadeborough)
Followers: 757K
Genres: Urban, Hip Hop, Rap, RnB, Grime, Drill, Pop
This is the UK's answer to "The Shade Room". They share everything to do with British urban culture with a focus on music and entertainment. This includes everything from news and gossip to celebrities and music releases. Their audience of 750,000 is a varied demographic so you can be sure that you are getting access to both Gen Z and Millenials of all races.
You can contact them with your budget and ideas via the "Advertise With Us" page on their website.
2. Unilad (@unilad)
Followers: 5.4M
Genres: British Music (All Genres)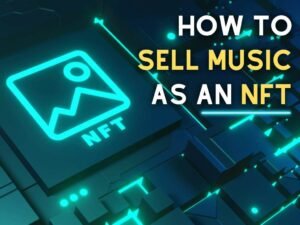 You Should Read This Next!
Unilad isn't your typical "promote your music here" page. They like to share binge-worthy, weird and wonderful news. They want their followers and new visitors stopping by to be intrigued enough by their feed that they stay a while (and hopefully hit follow and stay forever!).
If you have a good enough story, Unilad will even pay you for your story and post. So make sure you are approaching them with something worth sharing - be creative or do something worth sharing 💫
3. MadeYouThink101 (madeyouthink101)
Followers: 275K
Genre: Rap, Grime, Drill
MadeYouThink's demographic is typically Generation Z and male and thier focus is on Urban music and news. If this demographic fits your music, you are in luck, because MadeYouThink make it very easy for you to contact them and promote your music. Your stuff has to be good, though! The MYT following can be a tough crowd to please! I've seen some artists pop up on that page (not sounding very good) and get ridiculed (to put it politely)
4. Itsallmaad (@itsallmaad)
Followers: 2.2M
Genre:
Taken from their website, here is how Its All Maad describe their brand,
"The "Its All" brand has pioneered itself as one of the UK's leading urban social media pages, with renowned brands such as ItsAllMaad, ItsAllLeaked and ItsAllGirlyy. With over 200+ million impressions on average every single month across all ItsAllMaad brands, getting visibility is paramount to the success of your brand and we provide that. Whether you are an artist, record label, business or global brand, utilising the ItsAllMaad brand allows you to push your message, brand awareness to the people that want to see it."

You Should Read This Next!
5. Your Positive News (@yourpositivenews)
Followers: 112K
Genre: N/A
Your Positive News is an Instagram page dedicated to highlighting all the good things happening in the world on a small scale. The little moments that make us smile or look for whoever is cutting onions. If you are hoping to tap into this audience full of good vibes, make sure your music or video is impactful and that you are using your creativity to really connect. Otherwise, I cannot guarantee your inquiry will be successful.
My best advice is to browse through the page and get a sense of the vibe; read the room.
6. BALNewsLDN (@balnewsldn)
If you make Grime, Drill, Rap or any other urban sound, Bal News LDN is a good option. It offers a very targeted audience and though it is a smaller following than many on the list, you know what you are getting, and so do the followers. Their following is not just limited to London listeners and likely catches a variety of people throughout the UK.
Be mindful that their page is private therefore there is no opportunity for anybody beyond their following stumbling across your promotion organically, even if you promote a story or reel.
7. Im Just Bait (@imjustbait)
Followers: 4.6M
Genre: All British/Urban Music
ImJustBait has grown to be wildly successful over the years, from a social media page to a media company. They cover all news, trends, and topics that pertain to the entertainment industry as a whole, which allows you to reach genuine potential fans.
If you get the opportunity to promote your music on ImJustBait, with their following of over 4.6 million, highly active and engaged members, you can be sure you will get some eyeballs and ears on your music.
You Should Read This Next!
8. UK Gossip TV (@uk.gossiptv)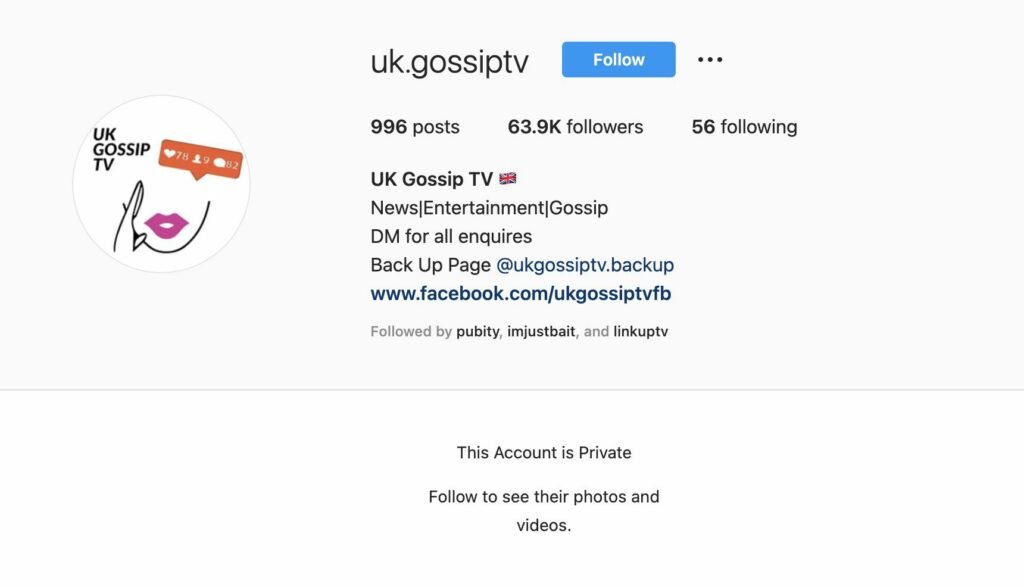 Followers: 63.9K
Genre: All UK Music
9. Sick Made TV (@sickmadetv)
Followers: 1.2M
Genre:
SickMadeTV is an open page, which is great, as it means that if you promote your music on their page using a reel, you will benefit from a wider organic reach. This gives you a huge opportunity to not only benefit from their following, but the many people who may stumble across your reel from the Explore page.
They mostly post funny videos and memes so choosing to promote on this page may be hit and miss, as the audience are likely following to be entertained in this way only. However, if your song and video is captivating enough, it will still connect.
Your best bet with these types of pages is to contact the page owner and discuss their metrics for the best possible time to promote - a page this size should have these details available.
10. GRM Daily (@grmdaily)
Followers: 2.4M
Genre: Grime, Hip-Hop, Drill, UK Garage
Formerly known as Grime Daily, GRM Daily has been in the music industry for many years promoting and giving musicians their start. GRM Daily heavily focuses on urban music but covers all genres of UK music. They have a huge following of 2.4M and their YouTube viewership boasts over 5 million subscribers.
If you want to be featured on such a channel, you should know they won't just feature anybody and you will need to already be generating a buzz around yourself. It is still worth reaching out to them directly to learn what their criteria is, but the right song, video, and timing could set your music career off nicely!
---
Download Your

Free Social Media Marketing Cheat Sheet
Industry Hackerz have designed a social media hacking strategy for music producers, musicians and vocalists. Start hacking your way to fame and recognition on TikTok, Twitter, YouTube, Reddit, Instagram, Soundcloud, and Facebook now!
20 Strategical Tips For Each Platform!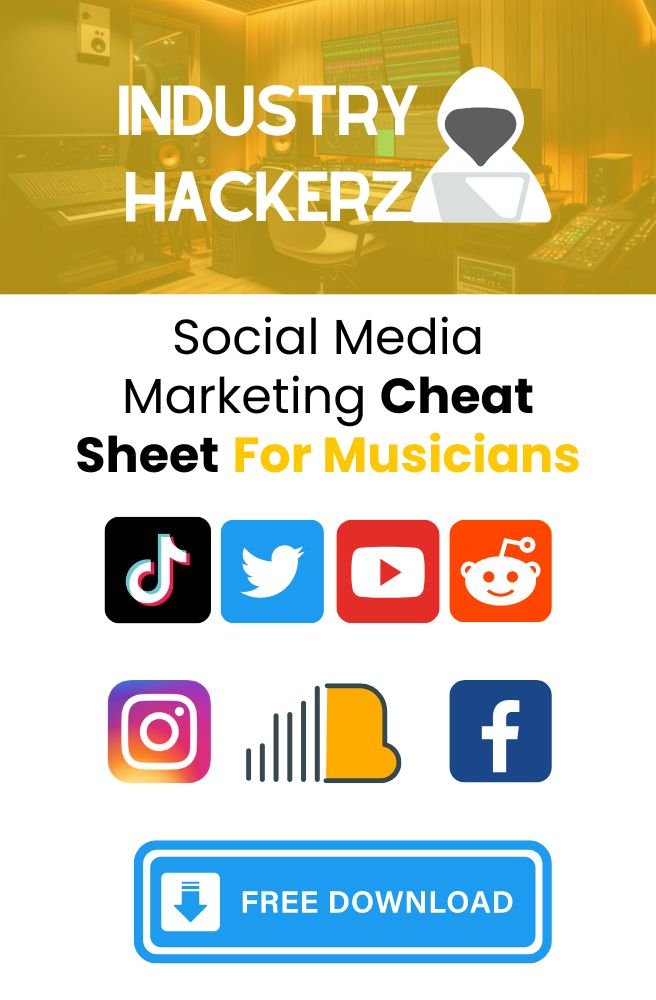 ---
Plan Your Instagram Success: Promote Your Music On Popular Pages
Sitting around and hoping and praying your music goes viral is not going to cut it and is a losing game.
You want to get in front of your brand building and set yourself up for success by building relationships with the top pages who have access to your potential fanbase.
The 10 pages we mention here are the ones I have seen get the most genuine and organic reception (not fake or paid likes and engagement) but you cannot just take my word for it, you will have to do your own research and take some time to analyze which pages are most relevant to your genre.
Once you've found a few good prospects, reach out and introduce yourself. Be polite, and professional, and inquire about their pricing right away - do not expect any free promotion.
Some pages may have quality guidelines, so you will want to attach or share the video or post you are planning to promote, upfront with your cost inquiry - this makes for a smoother dialogue and gives you the best chances of getting a reply.
Tips For Finding More Pages To Promote Your Music On & Getting The Most Out Of Your Promotions
As you may or may not know, Industry Hackerz offer a press release service that allows you to submit your music and story to us; head over to our music submission page and check that out if you are interested.
If you would rather exhaust your social media option, however, here are some tips to find more pages to promote on:
Similar Pages Feature
You can use the list I've put together above the scout new popular pages that have a similar following by using Instagram's in-built feature.
Keep in mind, some pages do not have this feature and you won't see the little icon to the right of their profile.
Keep A Note/Google Sheet Document
As you go, you will discover more and more popular pages that offer promotional services. Do your best to to vet them and ensure they are not fake pages and then keep them all in a Google Sheet.
You can make a note of things like:
the page
number of followers
advertising rates
if you have or haven't advertised with them
what the response was (i.e. number of comments, likes etc. or ask the page for a screenshot of the post metrics after 24 hours)
Engage In The Comment Section
This is very important. Using your real page and not a troll page, respond to the comments left on your shared media.
Thank you's and banter are fine but refrain from engaging in arguments or responding to trolls as, trust me, that will only make them go harder and it makes you look bad, not them.
People expect trolls, and they generally fade away if you dont feed them. Don't feed the trolls!
Promote Reels NOT Posts
This has long been debated, but you really want to be utilizing the fact that Instagram has stopped promoting standard posts and now it's algorithm favors reels! If you didn't know that, now you know.
Sharing a post on one of these pages will get you access to their following, but sharing a reel instead, means that you get access to their following PLUS the organic reach their account may get from outside of their following (providing they aren't a private page, of course!)
This is the downside to promoting on a private page, even if it has a larger following - you may end up not getting as much engagement.
Other Ways To Promote Your Music On Social Media
You are spoilt for choice when it comes to promoting your music on social media, and you have the advantage of utilizing visual and sound (which is every social media platform's preference right now!)
Below are some guides we have on the best practices for promoting your music on various social media platforms - each platform has it's own kinks, so be sure to read through them all:
Lyrics
Please save some lyrics first.