If you are trying to figure out what record label Nicki Minaj is signed to, you're in the right place.
Nicki Minaj, real name Onika Tanya Maraj (born December 8th, 1982 in St. James, Trinidad and Tobago) is an American rapper, singer, actress, and television personality known for her free-flowing rapping style and provocative lyrics.
Besides her music, she also exhibits a powerful, bold persona that includes risqué clothing and colored wigs.
In this article, we will dive into what record label Nicki Minaj is signed to as well as how she got to be with them. Let's dive in!
What Record Label Is Nicki Minaj Signed To?
Embed from Getty Images
Nicki Minaj is currently signed to Republic Records. She has previously been signed to Young Money Entertainment, Cash Money Records, Universal Motown, and Last King Records.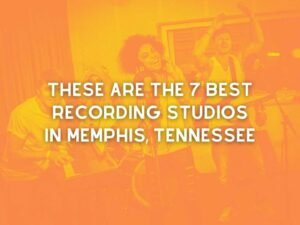 You Should Read This Next!
Beginnings In The Music Industry
Determined to establish herself as a rapper, she worked as a backup singer for several New York rappers, including Full Force. Eventually, she began to write her own material.
She was eventually discovered by Dirty Money CEO Fendi, who heard her MySpace page and was blown away before signing her to his record label.
Lil Wayne was then introduced to her in April'07, and they started working together on multiple mixtapes, beginning with "Playtime Is Over." Her subsequent mixtapes, such as "Sucka Free" in 2008 and "Beam Me Up Scotty" in 2009, showcased her bold style and female swagger.
Ultimately, she signed with Lil Wayne's record label Young Money in August '09, becoming the first-ever female artist to sign with that label.
In addition to appearing on the "We Are Young Money" compilation album in 2009, she collaborated with mainstream stars such as Robin Thicke and Mariah Carey.
You Should Read This Next!
When Did Nicki Minaj Sign To Universal Records/Young Money?
Embed from Getty Images
Nicki Minaj signed to Lil Wayne's Young Money label in 2009. She chose to ignore earlier label offers to build a stronger fan base through the internet, promotional tours, and a series of mixtapes in the last two years.
Her third mixtape, Beam Me Up Scotty, was critically acclaimed and featured appearances from Drake, Gucci Mane, Lil Wayne, Busta Rhymes, and Bobby Valentino.
Is Nicki Minaj The Owner Of Her Masters?
Nicki Minaj has previously stated that she directly owned the masters to her songs, but that was prior to the catastrophe that was the end between Young Money Records and Lil Wayne.
Nicki Minaj has not yet confirmed whether or not she still owns her masters after Lil Wayne sold Young Money to Universal Music Group.
It is hard to believe that the master of Nicki Minaj and Drake, two major rappers, were sold for $100 million.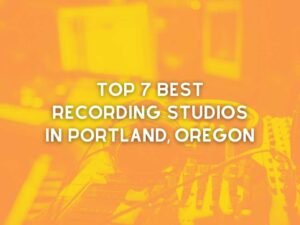 You Should Read This Next!
While Nicki Minaj has yet to make a public statement on the matter, she recently became a mother and has announced she won't be making any new music in the near future. It has not been confirmed by Drake or Lil Wayne.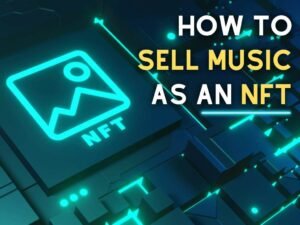 You Should Read This Next!
Did Nicki Minaj Start Her Own Record Label?
As some of you may know, in 2019 Onika (Nicki Minaj) had her businesswoman hat is on full display by starting the #MegatronChallenge.
This was a challenge in which artists were required to display their creative skills to win money AND meet Nicki. Many believed that this was her way of scouting for talent to start her own label.
The tabloids went wild. Many have reported that Onika had planned to start her own record label and was seeking artists, producers, and dancers, etc to join her roster.
We have not yet seen this proclamation come to reality but no one but Nicki knows the plans she has for the future.
Nicki Minaj's Personal Life & Its Impact On Her Music
Embed from Getty Images
In 2000, Nicki Minaj began dating rapper Safaree Samuels before they split up in 2014. After that, she dated rapper Meek Mill from early 2015 to January 2017.
She started dating her childhood friend Kenneth Petty in December 2018, and they got married in August 2019. On October 21, 2019, the couple announced their wedding.
Nicholas Telemaque, Minaj's cousin, was murdered in Brooklyn, New York in July 2011. A number of Nicki Minaj's tracks, including "All Things Go" and "Champion," mention the incident.
Nicki's home was ransacked by burglars in February 2017 when they flipped furniture and threw things around, destroying everything. The thieves even stole jewelry and other expensive items worth a total of $200,000!
You Should Read This Next!
Her brother was convicted of predatory sexual assault against a child in November of the same year. Nassau County District Attorney's Office sentenced him to 25 years to life on January 27th, 2020.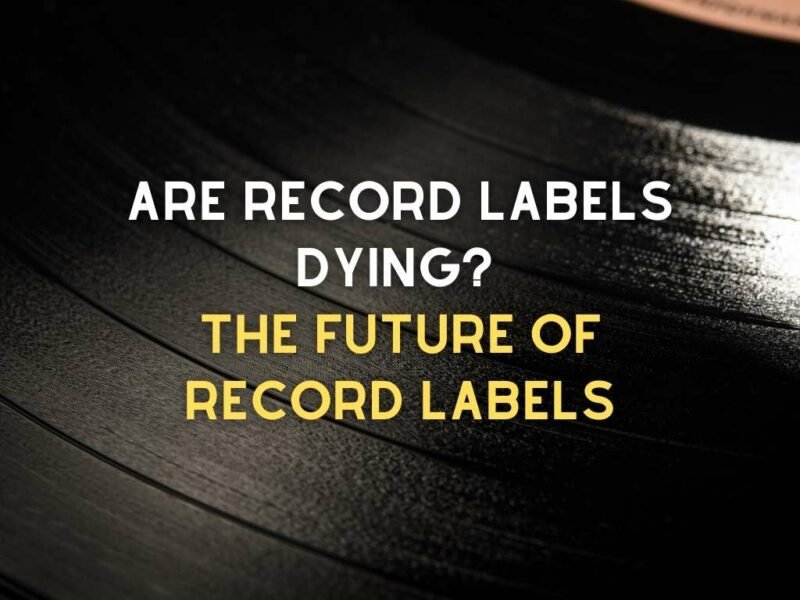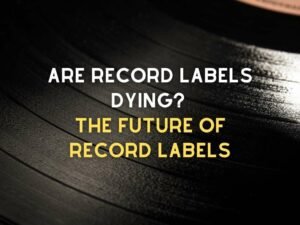 You Should Read This Next!
Was Nicki Minaj Signed Under Gucci Mane?
In search of fame, Nicki Minaj moved to Atlanta before signing with Young Money. At Mizay, Deb Antney helped her create her breakthrough mixtape, Beam Me Up Scotty, and paired her with one of the region's hottest tastemakers, Gucci Mane.
Although Wayne's feature on the tape was more notable, Gucci got Minaj spinning in Atlanta, which is a proven foundation for a successful rap career.
Did Nicki Retire From The Music Industry?
Amidst the release of "The Angry Birds Movie 2", in which Nicki Minaj had a voice role, she sent shockwaves when she announced in a tweet that she had decided to retire to start a family.
In October, she married her then-boyfriend Kenneth Petty, fulfilling her family's desires, despite promising to her fans that there would be more music to come.
Her first collaboration of 2020 was with Meghan Trainor in "Nice to Meet Ya", and she served as a guest judge on RuPaul's season 12 premiere of "Drag Race."
She also remixed Doja Cat's "Say So," which reached the top of the Billboard Hot 100. Then surprised her fans with a remastered version of her iconic Beam Me Up Scotty mixtape in 2021.
So, it's safe to say the queen of rap is not ready to walk away from the career she loves.
You Should Read This Next!
You Should Read This Next!
Conclusion
Nicki Minaj is a Trinidad-born, American rapper, singer, actress currently signed to Republic Records. She has previously been signed to Young Money Entertainment, Cash Money Records, Universal Motown, and Last King Records.
Similar Artist & Their Record Deal Info:
🚨 Read This If You Are An Artist Yourself! 🚨
There are so many different types of record deals out there, you have to be clued up, if you are hoping to get signed by a major label. You need to know upfront what percentage of the profits the label will take, and what rights they'll have over your music!
Alternatively, you might want to consider starting your own record label. This can be a great way to maintain creative control over your music, and you'll get to keep 100% of the profits. Of course, running a record label is a lot of work, and it's not for everyone.
But for an ambitious person, a record label can make a lot of money...
References
https://www.gemtracks.com/guides/view.php?title=how-did-nicki-minaj-get-discovered-net-worth&id=895
https://www.xxlmag.com/xxclusive-nicki-minaj-officially-signs-with-young-money/
https://www.hitc.com/en-gb/2020/12/18/does-nicki-minaj-own-her-masters-twitter-reacts-to-lil-wayne-selling-young-money/
https://kiiz.iheart.com/featured/roxy-romeo/content/2019-07-10-nicki-minaj-is-starting-her-own-record-label-and-looking-for-talent/
https://www.hotnewhiphop.com/the-guwop-effect-a-history-of-gucci-mane-s-co-signs-news.13816.html
Nicki Minaj | Republic Records
Lyrics
Please save some lyrics first.