Wondering what record label Meek Mill is currently signed to? If so, we've got you covered. Robert Rihmeek Williams, better known as Meek Mill, is a songwriter, activist, and rapper.
Besides being a battle artist, he was also a member of The Bloodhoundz rap group. The rapper launched his own record label, Dream Chasers Record, in October 2012. 
Mill was sentenced to prison in November 2017 for violating his parole. He spent five months in a Pennsylvania prison. An OTT platform released a documentary series titled Free Meek in August 2019, which revolves around the rapper's struggle with the criminal justice system. The series was executive produced by Meek.
What Record Label Is Meek Mill Signed To?
Embed from Getty Images
In Meek Mills' recent rant, he has not mentioned Rick Ross's MMG (Maybach Music Group). In addition, Complex reports that Atlantic Records also represents him.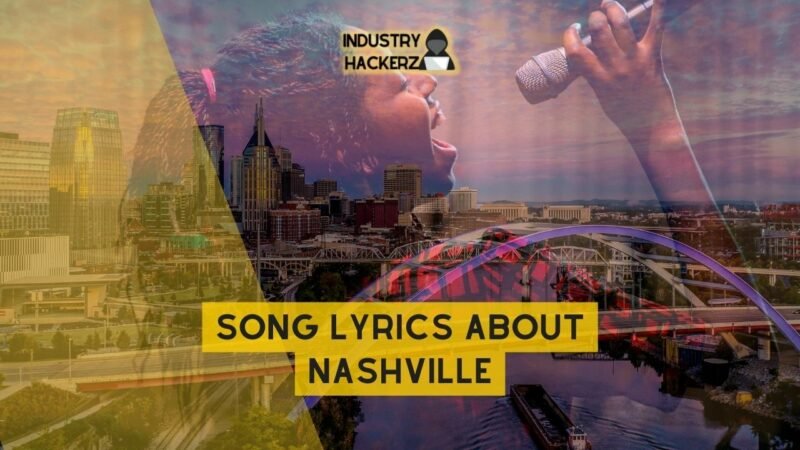 You Should Read This Next!
According to Meek back in October of 2021, he had been keeping silent about payment issues he had been facing with his then record label and would reveal all the details about his claims against said label by the 25th of October last year. He has not yet revealed the record label in question. Many have made speculations that it may be Rick Ross' Maybach Music Group, but there has been no proof to date of that.
In 2012, Meek started his own record label called Dream Chasers Records, which was named after his mixtape series.
The 740 Project, Roc Nation, Grand Hustle Records, Warner Records, and 215 Aphillyated Records have all signed him in the past. Whether or not he is still associated with those past record labels remains to be seen.
Did Meek Mill Sign to Roc Nation?
When it comes to working with Jay-Z, Meek Mill might not have a record deal with Roc Nation, but he's always up for something. Mr. Carter and the Philadelphia emcee's history with each other has been well documented. A management contract under Roc Nation was signed by Jay-Z and Meek in 2012.
Since then, Hov's been a strong friend and supporter of Meek through his legal troubles, fighting alongside the Philly rapper for criminal justice reform. Meek and Jay recently partnered with Dream Chasers and Roc Nation to form a joint venture.
Did Meek Mill Have Collaborations with Roc Nation?
New talent is always being sought by Roc Nation to help the company grow. Meek Mill is also working on music with the company.
Roc Nation has helped him so much over the past few years that it is understandable why he would want a long-term contract.
Meek did some great work to stay with Ric nation. People are also curious about his involvement with the group. As a result, his work has improved significantly.
In addition to releasing some of his best music, he is now being more active on social media, interacting with his fans.
It's a big step for him because, before all of this, he was not that concerned with what others had to say about him or how they felt about him. Meek Mill is trying to improve himself and his career by making this change!
What Was Meek's Relationship With Roc Nation Like?
His record label has supported and assisted him with his music career for many years. They have teamed up to help each other in their careers, so it is not surprising that they have finally partnered up.
In a recent interview, he said that Roc Nation has helped him so much over the past few years that he is now "so thankful" for them. Additionally, he said he was very pleased to see how far they have come.
The long-term ties between Meek Mill and Roc Nation and their partnership on this project make it clear that he has signed with them.
For singers, having connections with record labels can be very beneficial. They do not have to worry about labels or other things.
So, they can devote all their attention to making music. Because of the relationships they have had over the years, Meek Mill and roc nation make an excellent team.
Both of them have a strong desire to see the other succeed, so they teamed up together as well.
Did Meek Mill Sign to Grand Hustle Records?
Hip-hop heads, did you know that Meek Mill, a top soldier of the Maybach Music Group, was once signed to T.I.'s Grand Hustle Label?
The Grand Hustle boss immediately offered Meek Mill a record deal based on several hot mixtapes Meek Mill had released in 2008.
Meek Mill and T.I. both were involved in legal troubles shortly after signing, and an album never materialized. In 2010, Meek Mill announced his departure from Grand Hustle.
However, Meek Mill's time on Grand Hustle was not wasted since it gave him the opportunity to develop significant relationships, including, but not limited to, DJ Drama. The DJ who went on to host Flamers 3: The Wait Is Over (Meek's his mixtape). Among the tracks on the mixtape was the remix version of "Rosé Red" featuring T.I., Rick Ross and Vado, which ultimately led to Meek Mill signing with Rick Ross' Maybach Music Group in early 2011.
Did Meek Mill Sign to Warner Bros Records?
It was announced on Feb. 22 that Warner Bros Records and Rick Ross' Maybach Music Group have entered into a partnership. Rappers Meek Mill, Wale, and Triple-C are all part of the Maybach roster.
Todd Moscowitz, co-president and CEO of Warner Bros Records, said as much. "We were drawn to his hustle," Moscowitz said. He is an entrepreneur who built his business from the ground up. His business is a lightning rod, he's an empire builder, and he's a music magnate.
They are building an iconic brand together with him. The label is ready to support his vision all the way and to provide him with the resources to make it a reality."
Conclusion
Meek Mill is currently signed to Rick Ross's MMG (Maybach Music Group), and Atlantic Records.
The 740 Project, Roc Nation, Grand Hustle Records, Warner Records, and 215 Aphillyated Records have all signed him in the past. His current affiliation with those past record labels is still unclear, but there is definitely big things projected for Meek Mill's future.
Similar Artist & Their Record Deal Info:
🚨 Read This If You Are An Artist Yourself! 🚨
There are so many different types of record deals out there, you have to be clued up, if you are hoping to get signed by a major label. You need to know up front what percentage of the profits the label will take, and what rights they'll have over your music!
Alternatively, you might want to consider starting your own record label. This can be a great way to maintain creative control over your music, and you'll get to keep 100% of the profits. Of course, running a record label is a lot of work, and it's not for everyone.
But for an ambitious person, a record label can make a lot of money...
References
https://www.republicworld.com/entertainment-news/music/who-is-meek-mill-kanye-west-called-my-man-amid-kim-k-controversy.html
https://www.hotnewhiphop.com/meek-mill-says-he-left-the-roc-nation-office-with-4-new-partnerships-news.140357.html
https://www.hitc.com/en-gb/2021/10/26/meek-mill-signed-to/
https://www.stopthebreaks.com/gems/meek-mill-signed-grand-hustle-label/
https://www.hollywoodreporter.com/business/business-news/warner-bros-records-partners-rapper-160106/
https://biographyninja.com/is-meek-mill-signed-to-roc-nation/
About Author
Lyrics
Please save some lyrics first.