Want to know what record label Beyonce is signed to? You've come to the right place! Beyoncé Knowles-Carter, AKA Queen Be, is an American superstar and a global brand.
She is a singer, actress, and all-around performer. Fashion labels, cosmetic lines, and Pepsi commercials may make her name known to people who've never heard of her as a performer (to the few that may exist).
Throughout the years, Beyonce has been signed to:
Parkwood,
Columbia,
Sony, and,
Music World...
But we will explore the ins and outs of these record deals further later.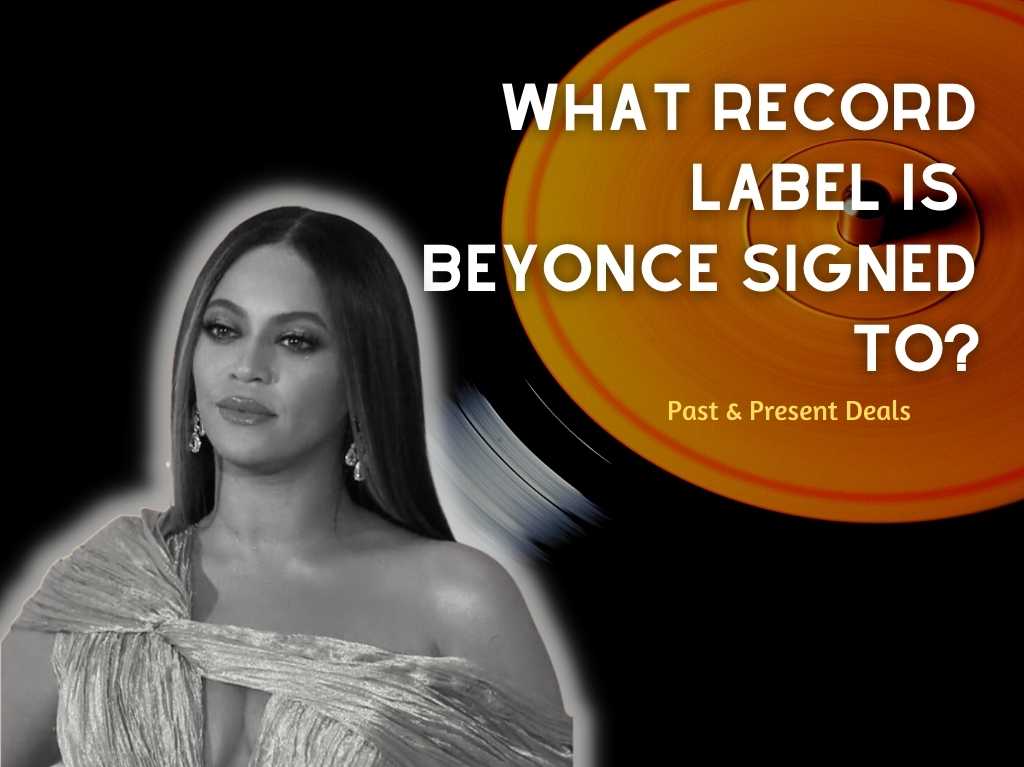 What Record Label Is Beyonce Signed To?
Beyoncé is currently signed to her own label Parkwood Entertainment as well as Sony Music Entertainment.
Jon Platt, who became chairman and CEO of Sony Music in 2019, has worked closely with Beyoncé, and her husband, Jay-Z for much of their careers.
You Should Read This Next!
Since the Carters have expressed affection and high praise for Platt in the past, it came as no surprise that they would follow him at some point.
Sony/ATV, the world's largest music publisher, holds more than three million copyrights, including songs by Frank Sinatra, the Beatles, Taylor Swift, and Sia. ASCAP named Sony/ATV publisher of the year for pop in 2019.
How Can Beyonce Be Signed to Columbia & Sony Music?
Embed from Getty Images
Sony Music Entertainment, part of the Japanese conglomerate Sony Corporation of America, owns Columbia Records.
Columbia Records was founded on January 15, 1889, when the American Graphophone Company succeeded the Volta Graphophone Company.
Beyonce is signed to Sony Music through Columbia Records.
Columbia Records, a division of Sony Corporation (SNE), released Beyoncé's first solo album, "Dangerously in Love," in 2003.
Beyoncé has continued to release music using this medium with the addition of her own label Parkwood.
How Was Parkwood Entertainment Born?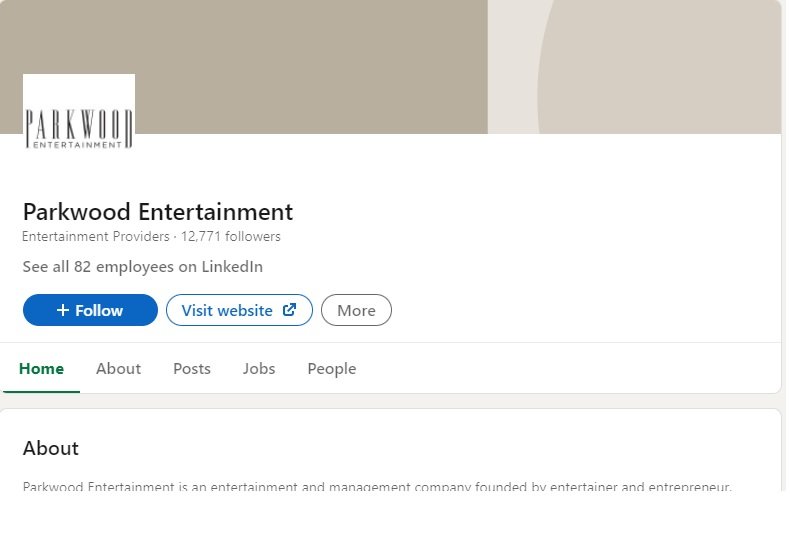 Parkwood began as a production company for films and videos in 2008. Cadillac Records (2008) was the company's first release.
It was located in New York City until 2016, when it moved to Los Angeles to be closer to Beyoncé's residence.
Today, It is involved in the production of music, television specials, and motion pictures featuring Beyoncé, and the amazing artists signed beneath it. 
Beyoncé wanted to follow in Madonna's footsteps by starting her own company.
This could have been the initial act that sparked the independence movement in the music industry. A move that started her journey to owning the masters to her songs.
When an artist owns their masters, it means that they have complete control over the original release of their song or album.
Managing the master rights implies that a record label pays royalties to the artist from sales. 
Historically, famous artists gave all of their rights to their record label. However, they have found this to be very unfavorable.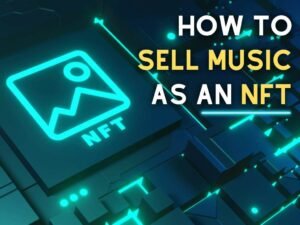 You Should Read This Next!
Because of this, artists are currently requesting independent rights to their recordings in order to avoid any potential ownership problems in the future.
How Much Would You Pay For This Cé NFT?
Cé, also known as Queen Bey, is the first in the series. We thought this drawing really captured a side of her that most people don't see. She's a powerful, confident woman who knows what she wants and isn't afraid to go after it.
What do you think of this drawing? Let us know in the comments below!
Beyoncé's Journey to Musical Independence
Beyoncé made herself independent in 2011, and she has been referred to as the best thing she could have ever done in her career. The fifth album by Beyoncé, introduced under Parkwood Entertainment, was hailed as an extreme success both by her fans and the critics.
The Lion King: The Gift, Homecoming: The Live Album, and Lemonade were all released under her management company. In addition to building its reputation, Parkwood Entertainment was twice included on the list of the Top 10 Most Innovative Companies in Music.
It wasn't just that Beyoncé became her own boss. She also became the boss of other musicians.
Chloe X Halle, a popular group of talented sisters, were discovered by Beyonce on Youtube, and signed to Parkwood Entertainment. 
Beyoncé has been able to guide other stars who are just beginning their music careers. Her position makes her an excellent mentor and guide.
Does Beyonce Own Her Masters?
Beyonce does not own her masters. She signed a contract with Sony Music Entertainment which gave the record label full ownership of her master recordings.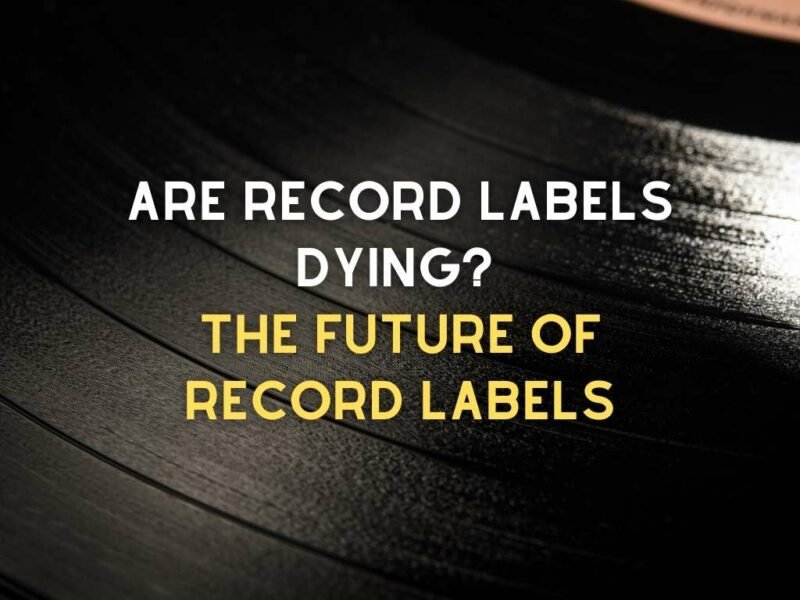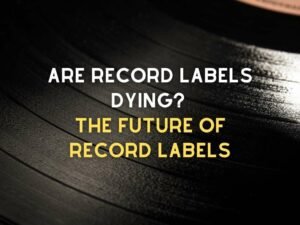 You Should Read This Next!
In 2013, she renegotiated her contract and regained the right to license her music for films, TV shows, and digital streaming services. However, she still does not own the actual recordings.
Is Beyoncé Retiring?
Beyoncé has given us more number 1 hits than we can count over the past two decades, become the most nominated female artist in the Grammys, and inspired an entire generation of artists - but does she plan to retire?
Despite slowing down her releases over the past few years to focus on her family, Beyoncé has continued to work on several high-profile projects and shows no signs of retiring.
Recording a collaborative album with Jay-Z, performing a historic Coachella set in 2018, appearing in The Lion King remake and curating its soundtrack, among other accomplishments.
What's Next for Queen Bey?
Embed from Getty Images
Beyoncé's surprise releases aren't uncommon, as she doesn't have to tease her music for months to generate hype. She released a joint album with her husband called 'Everything is Love' under the name, The Carters in 2018. Followed by back to back album releases in 2019 with her release of Homecoming and The Lion King: The Gift.
Queen Bey has yet to release a solo song following her musical film Black Is King in 2020, but her remixed TikTok hit "Savage" with Megan Thee Stallion continues to make its rounds.
Since both singers grew up in Houston, the song's proceeds went towards Houston Coronavirus relief. Stallion decided not to tease the single before it dropped online to respect Beyoncé's "method of working in silence", but that didn't stop it from topping the Billboard Hot 100 chart.
There is no word on whether Queen Bey is working on a new album right now, and we won't know anything until she drops it out of nowhere. It's less secretive about her other ventures - she sent huge PR boxes to several A-list celebrities, including Reese Witherspoon and Cardi B. Her Ivy Park x Adidas activewear collection was heavily promoted.
You Should Read This Next!
It was indeed a bold step for Beyoncé to launch her management company back in 2011. Since then, she has handled her master recordings herself, and by doing so, she avoided problems like the ones that Taylor Swift recently experienced.
Conclusion
Beyoncé, AKA Queen Bey, is an American super star and a global brand. She is currently signed to her own label Parkwood Entertainment as well as Sony Music Entertainment through Columbia Records. We'll continue to look forward to the amazing music she will bless us with.
What about Nicki Minaj? What Record Label Is Nicki Minaj Signed To?
References
https://www.investopedia.com/articles/insights/062516/brand-and-business-beyonc-knowles-pep-twx.asp
https://celebanswers.com/does-beyonce-own-her-masters/
https://variety.com/2020/music/uncategorized/beyonce-signs-sony-atv-publishing-deal-1203471413/
Lyrics
Please save some lyrics first.