We have compiled a list of the best recording studios in Phoenix, AZ to help you find the perfect place to record your next album or project.
These are the most reputable recording studios in the state, with many years of experience and a long list of satisfied (and famous clients)!
If you are looking for a professional recording studio in Phoenix, AZ this is the place to start your search.
When deciding on a recording studio, here are a few things to look out for:
1. The quality of the equipment:
The better the quality of the equipment, the better your recordings will sound. Make sure to ask about the studio's equipment before booking a session.
2. The experience of the engineers: The more experience the engineers have, the more likely they are to get great results. Ask about their experience and credentials before booking a session.
3. The studio's location:
The closer the studio is to you, the less time and money you'll have to spend on travel. Make sure to check out the studio's location before booking a session.
Now that you know what to look for in a recording studio, here are our top 10 😃
Epicentre Recording
Located in Roosevelt Row Arts District in Downtown Phoenix, Epicentre Recording is a facility that caters to bands and solo artists that want to record a demo, single, EP, or full album. 

The studio, owned by Joe Bauman, provides the benefits of both digital and analog audio recording environments, they offer the services listed below.
Services
You Should Read This Next!
24 Track Audio Recording
Mixing & mastering
Voice Over Projects (Audiobook Production and Podcasts)
Post Production (Commercials, TV, and Movie Production)
Music production & arrangement. 
Live Broadcasting and Remote Recorded Session (via Comrex IP Codec, ISDN Bridge, or Source Connect)
They've provided content for MANY A-list clients including Universal Pictures, National Geographic, Netflix, Volkswagen, BBC Radio, and ABC TV. 

To book a session, you can make payment via PayPal, Venmo, Zelle (to Epicentre Recording LLC), phone, and in person. They must receive this deposit before a deposit can be made.

Note: if you want to reschedule or cancel your appointment, it must be made within 48 hours of your session. 
Rates 
| | |
| --- | --- |
| $100/day | Deposit to reserve a session (regardless of the length of the session) |
| $35-$60/hour | Additional charge for source connect sessions using ISDN bridging |
| $25/hour | Guest engineer training charged to familiarize your personal engineer with their studio (If necessary).  |
Website:
http://www.epicentre-recording.com/#banner
Email:
[email protected]epicentre-recoding.com
Phone Number: 
480-270-2221
Location:
Epicentre Recording Studio, 104 E Pierce St, Phoenix, AZ 85004
Premier Studios
Premier Studios is owned by Jeremy Parker, an audio engineer who produced the 8 million+ selling breakout Evanescence album "Fallen" including the 2x Platinum #1 Billboard Evanescence album, "The Open Door". Impressive, right? Yeah, we thought so too. 

Located in Phoenix, AZ, the 1.5K square foot facility is a creative space with a 2×24 foot modular stage and impressive equipment like a Behringer X32 live mixing console. 
Services 
Live Performances, 
Photography, 
Video Production, 
Tour Prep, 
Large room recording, 
Rehearsing, 
Teaching expos 
Private social engagements
They do not allow drugs and alcoholic beverages on the premises, but non-alcoholic drinks are A-OKAY, provided they are in a sealed container. 

Phoenix is hot. Yeah, it's an open secret. Not to worry, the studio obviously has equipped with ice-cold air-conditioned comfort. Emphasis: iced-cold. 

There's a contact form on their website for you to make inquiries about booking sessions as their studio time is only by appointment. They do not accept checks, but you can pay with VISA, MasterCard, Debit, Venmo, or Cash.
Website:
https://www.premierstudiosaz.com
Email:
Phone Number: 
602-402-0647 (Call)
602-402-0647 (Text)
Location:
1142 W. Indian School Road, Phoenix, AZ 85013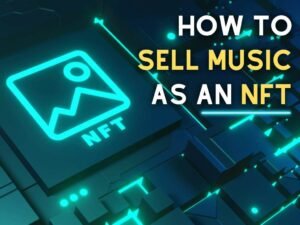 You Should Read This Next!
Cosmic Soup Recording
While the name Cosmic Soup Recording sounds like something from a 'Guardians of the Galaxy' movie, it's actually a studio that makes professional sounding records at "affordable prices". 

The studio is owned by Jeremy Daniel and is located in  Phoenix, AZ;. He's got 15 years of experience helping artists turn their ideas into reality, whether you're a  rapper, singer, songwriter, or anyone who wants to record.
Services
Recording
Mastering
Mixing
There is a collection of projects that he's worked on his website if you want to go FBI on the studio before going there. However, with an impressive 5-star and 41 Google reviews, you may not need to do that. 

The studio is open 24/7/365, but you have to schedule an appointment either via WhatsApp or a contact form on their website. 

They also offer video conferencing mixing and mastering services at $20 per hour. For payments, do that via PayPal, Mastercard, VISA, and American Express. 
Studio Rates
| | | |
| --- | --- | --- |
| $40/hour | Recording session | – Session includes all recording, editing, mixing, and mastering. – Also includes up to 3 recalls. – Any revisions after the third will be an additional charge. |
| $30/hour | Mixing & mastering | Audio Mixing and Mastering. Artist may or may not need to be present. |
| $20 | Troubleshooting/lessons | – Troubleshooting, setup, or repair, and includes lessons or tutorials. – Available at clients' location. |
Website:
https://cosmicsouprecording.com/
Email:
NA
Phone Number: 
480.331.7687
Location:
2711 North 24th Street, Phoenix, Arizona 85008, United States.
Lookout Recording Studio
Consolidated in 2019 to bring a fresh recording experience to Phoenicians, the Lookout Recording Studio recording space for bands, rappers, singers, voiceovers, podcasts, and others. 

Located in Phoenix Arizona, the studio's recording engineers can handle any genre you throw at them including podcasts, commercials, ADR, voiceovers, analog tapes, and large format analog recording consoles.
Services
Recording
Editing
Mixing
Mastering
They work on-site and in the studio using awesome pro audio equipment by industry leaders like Neumann, Telefunken, AKG, Slate Digital, Waves, Izotope, Presonus, and Shure.

To ensure your session starts pronto, make sure you send your assigned recording engineer an email with the list of instrumentals, reference tracks, and materials. 

To prevent downtime while recording, here's a major piece of advice to artists and clients coming to the studio:  REHEARSE! REHEARSE! REHEARSE! (drops the mic and walks away). 
Website: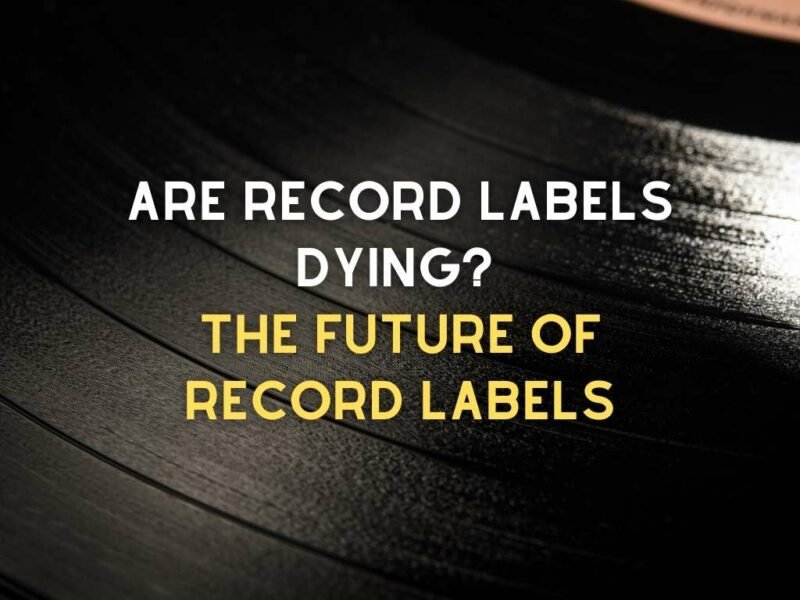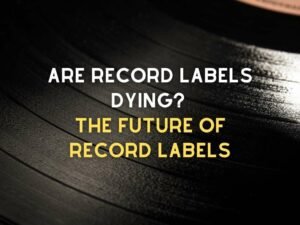 You Should Read This Next!
Email:
[email protected] (Mario)
[email protected] (Felix)
Phone Number: 
(480) 299-5778
Location:
2 N. Central Ave Suite 1942 Phoenix, AZ 85004
Tallcat Studios
21-year-old Tallcat Studios located in Phoenix, Arizona, produces music and provides general services like music production, music videos, business video, podcasting, radio Ads, and voiceovers. 

Founded by Tom Whiting over 20 years ago, its transformation to a full-sized 2,200 square foot recording studio was completed circa 2006. 

Tallcat has worked with stars like Cisco, Janet Jackson, Snoop Dogg, and literally over 1K independent artists; add two Grammy awards to their list of accolades. 

The facility sports two audio recording control/mixing rooms, two vocal rooms, one video production room, a lounge, and a large live recording room.
Audio Service list
Mastering
Mixing
Songwriting
Session musician
Artist development
Vocal arrangement
Film scoring
Music composition
Sound beds/background music
Soundtracks
Disc duplication
Post-production
Beat production
Pre-production
Some of their clients include Walt Disney, ABC, Honda, PBS, Kid Ink, Soul Fly, and the ever-popular Toyota. 
Website:
Email:
NA
Phone Number: 
602-341-3786
Location:
3554 W. Cactus Rd., Phoenix, AZ 85029
3 Leaf Recording Studio
Located in North Central Phoenix, 3 Leaf Recording is committed to capturing great recordings to make sure you feel at home. 

Their meal ticket is not only recording music, but they also commercials, video productions, television shows, and narrators for presentations, doccies, and audio books. 

They have the best mics, unlimited tracks, hi-definition conversion, hard disk recording, and editing to give your music a pristine signal path.

They've collaborated with many artists including Johan Glidden, Chad Gregory, Shea Marshall, and Grace Rolland. 

A client had this to say about the studio in one of their Google reviews: "Sean has honed his craft to perfection and is the absolute BEST […] The studio is gorgeous with the best sound equipment and you will feel very comfortable and at home while you are working". 
Website:
http://www.3-leaf.com/
Email:
Phone Number: 
(602) 390-9346
Location:
236 E. Hatcher Rd Phoenix, AZ 85020
You Should Read This Next!
Demun Studios
Demŭn Studios is a one-stop-shop that specializes in audio, video, design, and media services; they will work around whatever budget you have with different package offerings. 

Located in Phoenix, Arizona, the recording studio uses some of the tidiest equipment around like Pro Tools HDX, and the Avid Pro Tools. 
Services
Recording
Mixing
Editing
Mastering
Production
Podcast
Voiceovers
Their first studio, A, is the largest which features a Neumann u87, an Avalon Preamp, and a Raven MTX. B has a brand new Dual Screen Raven MTI2, Mac Pro fully loaded with all of the latest software, along with the slate audio microphone.
 
Studio C sports an iMac pro, fully loaded with all the newest software, and a soundproof mic room, this section is perfect for artists who like to record in an interruption-free area. 

To ensure that your audio recording comes out crispy clear, you'll be recording with their Neumann U87 and the SSL 9000 channel strip outboard gear to keep your audio warm before being imported into their audio workstation. 

Check out some of the audio and podcast samples on their website to have a feel of the bars they've been cooking all this while. 
Recording Studio Rate
| | |
| --- | --- |
| $50/hour | Included:- Engineer- Recording- Editing – Mixing- Digital deliveryThese are services that will be included within the booked time frame.  |
| $45/hour | – Setup Included- Audio Recording- Mixing included- Editing included- Light Mastering- Digital delivery |
| $50/hour | Recording studio session |
| $100/hour | Podcast Recording with Video Services |
| $45/hour | Podcast Audio Recording Session |
Website:
https://recordingstudiophoenix.com
Email:
Phone Number: 
602.497.2800
Location:
2211 N. 24th Street, Phoenix, AZ 85008
Sound Valley Studios
Okay, first off: guns are NOT allowed while you're recording in the facility. Got it? Awesome! Now that we've cleared that out, let's move on. 

Sound Valley Studios is co-owned by the duo of Jay (recording/mixing engineer, and songwriter/artist) and Aaron (sound engineer). 

If you want to record a song or produce an audiobook/podcast, the studio specializes in recording, mixing, and mastering process to ensure your content is ready for the world to hear (better still, you can rent out the studio time if you already have an engineer). 
Services 
Recording
Studio Rental
Add-ons
Photo/Video/Graphics
Photo/Video/Graphics
They also have a music consulting service that's focused on entry-level artists with a radio-ready package that'll get them on music platforms like Itunes, and Spotify. Tip: your initial phone conversation with them is free. 

Do you want to see what the place feels like? Easy! Book a 30 minutes session to take a tour of the facility and meet the team on their website. 
Recording Rates
| | | |
| --- | --- | --- |
| $225 | Studio A Recording Session | 3-hour session (price includes engineer, no mixing/mastering).  |
| $525 | Studio A Recording Block | 8-hour block (price includes engineer, no mixing/mastering).  |
| $120 | Studio B Recording Session | 2-hour session (price includes engineer, no mixing/mastering).  |
| $415 | Studio B Recording Block | 8-hour block (price includes engineer, no mixing/mastering).  |
Studio Rental 
| | | |
| --- | --- | --- |
| $200 | Studio A Session (No SVS engineer) | Rent studio A if you are a producer or you bring an engineer for 4 hours. |
| $350 | Studio A Block (No SVS engineer) | Rent studio A for an 8-hour block if you are a producer or engineer.  |
| $160 | Studio B Session (No SVS engineer) | Rent studio B if you are a producer or if you bring an engineer, for 4 hours. |
| $275 | Studio B Block (No SVS Engineer) | Rent studio B for an 8-hour block if you are a producer or if you are an engineer.  |
| $175 | PA System Rental | Rent a pair of public address speakers and a mixer board for events. |
Add-ons
| | | |
| --- | --- | --- |
| $125 | Mix/Master Session | 2-hour mix/master from one of SVS engineers (the song will be radio quality).  |
| $100 | Radio Ready Package Consultation | To get your music on major streaming platforms through SVS distribution. |
| $300/$150 | Songwriting | To get help writing your next song ($300 full song, $150 for a hook).  |
Website:
https://www.soundvalleystudios.com/
Email:
Phone Number: 
(402) 560-8291
Location:
4611 N 12th St Phoenix, AZ 85014
Handkrafted Studios
Located 15 minutes from Sky Harbor Airport in Arizona, Handkraft Studios is "Phoenix' premiere studio'; they provide services in music recording and mastering. With an average of 5 stars and 27 Google reviews, it's not hard to see why they deliver the very best service and amenities to independent and signed artists. 

One of their clients is full of praises in their review "I've worked with Brian and Felix extensively and I can attest to their talent and professionalism […] If you're in Arizona, this is where you should be recording your music, no question about it."

If you're booking your first session at the studio: arrive 10 minutes early, bring a flash drive or email your audio files to the engineer, and have your lyrics ready and rehearsed. These tips are recommended to get you well prepared for your session. 

You can bring a project(s) recorded in another studio or your house to the studio for them to work polish; just make sure you send them the raw audio files (WAV) or a Protools session. 

If you book more than 5 hours, your hourly rate will be discounted ($5) which will be shown in the price when booking. They accept cash, credit/debit, Zelle, PayPal, cash app, Apple Pay, and Venmo for payments. 
Studio rates
| | | |
| --- | --- | --- |
| $55 | 1 hour | Time reserved for recording/editing |
| $100 | 2 hours | Time reserved for recording/editing |
| $150 | 3 hours | Time reserved for recording/editing/mixing |
| $200 | 4 hours | Time reserved for recording/editing/mixing |
| $250 | 5 hours | Time reserved for recording/editing/mixing |
| $300 | 6 hours | Time reserved for recording/editing/mixing |
| #350 | 7 hours | Time reserved for recording/editing/mixing |
| $400 | 8 hours | Time reserved for recording/editing/mixing |
| $450 | 9 hours | Time reserved for recording/editing/mixing |
| $500 | 10 hours | Time reserved for recording/editing/mixing |
Website:
Email:
NA
Phone Number: 
(602) 717-7753 (Brian)
(623) 826-1241 (Felix)
Location:
6832 N 24th Dr. Suite 1, Phoenix, AZ 85015
Phoenix Dream Centre Studios
Located in Phoenix Arizona, Phoenix Dream Center Studios provides services like recording, mixing, mastering, beat production, voice-over, podcast, and training in audio engineering and music production.

Featuring some impressive equipment, the studio also has an array of innovative software technology like Waves, Steinberg, Native Instruments, Spectrasonics, Toontrack, and IK Multimedia.

Their studio rates are "are half the price of most recording studios", providing musicians affordable options within recording space. 

The studio also devotes some of its resources to non-profit-related activities; talk about corporate social responsibility. 

Buzz them for information regarding studio time, booking a session, and availability via the contact form on their website. 
Rates
| | |
| --- | --- |
| $40 | per hour |
| $150 | 4 hours  |
| $25 | Mastering per song |
Website:
Email:
NA
Phone Number: 
(602) 346-8702
Location:
3210 Grand Ave, Phoenix, AZ 85017
Other Top-Notch Recording Studios In Arizona
Don't Forget Your Recording Session Essentials…
1. Game Plan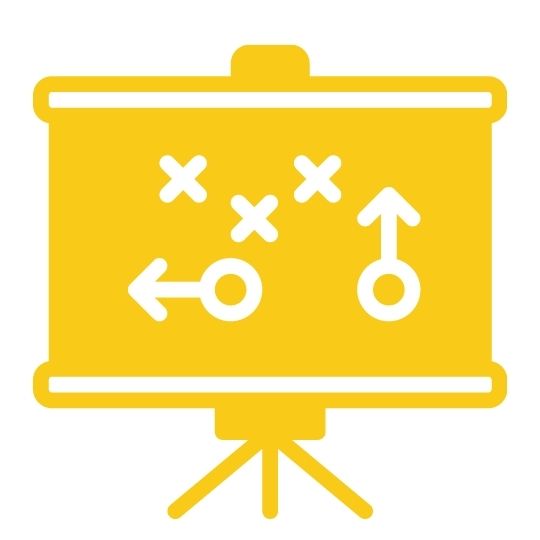 You should go in there with a plan of what you want to achieve. This will make it easier on both you and the engineer, and will help keep things moving along.
2. External Hard Drive
Sale
SAMSUNG SSD T7 Portable External Solid State Drive 1TB, Up to 1050MB/s, USB 3.2 Gen 2, Reliable...
PORTABLE STORAGE: The light, pocket-sized Portable SSD T7 delivers fast speeds with easy and reliable data storage for transferring large files, including...
TRANSFER IN A FLASH: Transfer massive files within seconds with the incredible speed of USB 3.2 Gen 2; Embedded PCIe NVMe technology delivers blazing fast...
BUILT STRONG AND SECURE: Unlike HDDs, the Portable SSD T7 has no moving parts so it's more resistant to shock; Plus, its solid aluminum unibody...
RELIABLE THERMAL SOLUTION: The T7's advanced thermal solution uses the Dynamic Thermal Guard to withstand and control heat, so the portable SSD stays at...
SLEEK AND COMPACT: Roughly the size of a credit card and only weighing 2 oz, the T7 fits comfortably in the palm of your hand and is light enough to take...
Get yourself an external hard drive. This way, you can take your sessions home with you and have a backup in case something goes wrong.
3. Powerbank
Sale
BLJIB Portable Charger 32000mAh, 22.5W QC 3.0 PD 20W Smart LED Display Fast Charging Built in Cables...
Battery Pack with LED Display: 32000mAh Li-polymer can 8 charges for typical iPhone, 6 charges for Samsung Galaxy, 3 charges for iPad Mini, perfect for a...
Portable Charger with Built in Cables: The integrated cables with grooves are convenient for storage, more than 10,000 bending tests prove its durability,...
PD 20W Quick Recharging: Micro input, iOS input, Type-C (PD 20W) input & output support bidirectional quick speed charge for most mainstream devices...
Power Bank Fast Charging: 2 USB-A QC 22.5W output and 1 Type-C PD 20W output, which only takes 30 mins to charge for iPhone 12 up to 50% and 40 mins to...
Comfortable and Safe Design: The Ergonomic design fits comfortably and stylish in your palm; besides, the rechargeable power bank is equipped with multiple...
You never know when you're going to need a power bank. It's always better to be safe than sorry!
4. Snacks and drinks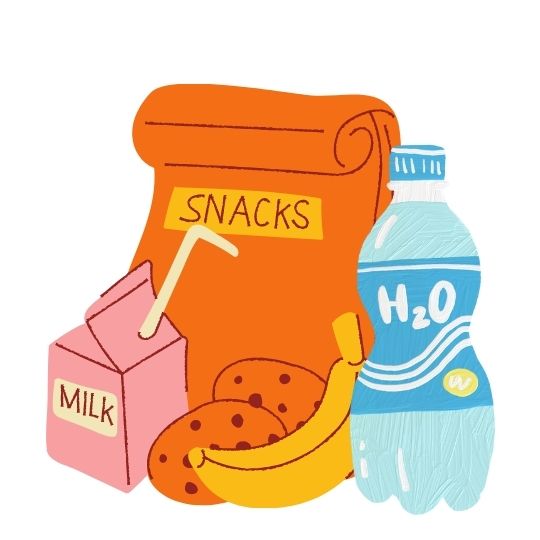 Stay hydrated and fueled up so you can perform at your best.
Is your business featured on our Top-Rated List? Awesome! Promote this page on your site or blog! Just copy and paste the HTML below to embed this badge!
<a href="https://industryhackerz.com/top-10-recording-studios-in-phoenix-az/" ><img src="https://industryhackerz.com/wp-content/uploads/2022/05/badge-4.png" alt="Industry Hackerz Top-Rated Business"></a>