If you are looking for a professional recording studio in Flagstaff, this is the place to start your search.
When deciding on a recording studio, here are a few things to look out for:
1. The quality of the equipment:
The better the quality of the equipment, the better your recordings will sound. Make sure to ask about the studio's equipment before booking a session.
2. The experience of the engineers: The more experience the engineers have, the more likely they are to get great results. Ask about their experience and credentials before booking a session.
3. The studio's location:
The closer the studio is to you, the less time and money you'll have to spend on travel. Make sure to check out the studio's location before booking a session.
Now that you know what to look for in a recording studio, here are our top 5 😃
Mudshark Recording Studio
First off, Mudshark Recording Studios is a nonprofit 501(c)(3) recording facility. According to them, "[...] We want to allow for a creative space that doesn't have to revolve around money [...]." Eureka, yeah?

Built by Phil Gall, Mudshark Studio started with just a Teac 80-8 eight-track tape machine, a few microphones, some Beetles records, friends, and man's best friend, a dog.
Back then, the studio has played host to members of the Jefferson Airplane, The Grateful Dead, Steve Miller, and Linda Ronstadt to record a demo (or "partaaayyy") on their way out to LA.

Modern tools in their toolbox include monitors, mixing consoles, analog tape machines, guitars, microphones, and effects pedals.

After Phil's passing in 2014, the studio was polished and reopened by a producer and audio engineer, David James - a 20-year-old recording and production veteran.

David specializes in vintage recording production and analog-based gear and tube equipment. He has worked with several artists such as Eric Dovigi, Dead Dudes, Lucky Lenny, Ace Slim, VeloVelo, Blamity Blam, and Spanish Alps. You can check out some of these songs on his website.

Other big names in his resume includes Duran Duran, Tony Visconti, Chris Porter, legendary Beatles recording engineer Geoff Emerick, and other A-list characters.
Services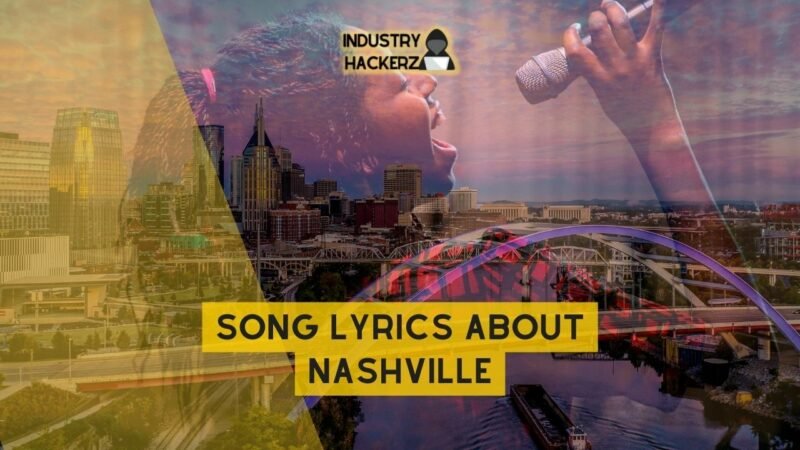 You Should Read This Next!
Tracking, Mixing, and Mastering
Analog reel to reel tape to digital transfers
Transfers of Cassette, CD, Adat, and Dat formats.
Mobile Live and Studio Recording
Rehearsal Space and Event Rentals
Website:
https://www.mudsharkrecordings.com
Phone Number:
+1 928-637-3827
Location:
7055 N Chambers Dr, Flagstaff, AZ 86001
The Hive
This place is not a bee's hive; it is The Hive, a rehearsal, recording, production, and performance studio in Flagstaff, Arizona.

Their studio features multi and cross-platform Digital Audio Workstations (D.A.W.s) with an X32 and the latest Xair18 Desktop recording and live mixing consoles.
Services
Rehearsal space and equipment rental
Recording and session work
Music lessons
Artist management
Performance video or live stream production
Live performance
They have a powerful i7 processor, 16G.B 1Tb Physical drive & an additional 2Tb of Cloud storage for their clients to store projects.

Mudshark rolled out subscription-based services for their impressive equipment in 2018, like Pro Tools, Logic Pro X, and Abelton Live.

If their list of tools doesn't suit your need by chance, they have web services that'd give your band a professional touch.
Website:
Email:
Phone Number:
928.864.9675
Location:
2 S Beaver St Ste 190, Flagstaff, AZ 86001
Jeff Lusby-Breault
Named after his studio, Jeff-Lusby-Breault had a passion for mixing and producing since the 00s when his band, Mercy Fall, recorded at studios in New York, LA, and Phoenix.

Jeff shifted his focus after Atlantic Records signed him in 2004, and his album was released in 2006 by professionally helping other artists to mix and produce their music.
Services:
Production
Recording
Editing
Mixing / Remote Mixing
Instrument/Equipment Rentals
Back-up Harmonies
Percussion
Session Guitar / Bass Guitar Player
He has worked with several artists across various genres, ranging from Rock, Metal, and Folk to bluegrass. Clear your doubts by listening to some artists he's produced and recorded on his website.

You'd love take your project there with the caliber of testimonials on his page. Here's one:
"Drums, bass, guitar, vocals… whatever you need recorded, Jeff knows how to make it come out amazing. [...] Once you hear the first playback, you'll be wondering "Why the hell did I waste my money on those other guys?" [...].
"Jeff knows how to make it sound good, period [...] Hell, he's even adept at doing weird, creative shit that's way outside the box. Best quality and value around, hands down."
Website:
https://www.jefflusbybreault.com
Email:
Phone Number:
928-607-9500
Grosse Engineering
Grosse Engineering is located 10 minutes north of downtown Flagstaff in a serene Cheshire neighborhood of Arizona.

The studio provides tracking, editing, mixing, production, sound design, and mastering records services.

Their list of clients include Homies, Humours, Husky Boys, Ice Sword, Inhalant, Intercision, Jay Meyer, Justin Young, Kallopie One, and Le Trebuchet.

If you're from out of town and considering taking your project there, they have two guest rooms in the facility. So, start packing.

They have isolation, live, and control rooms teeming with some nice gear inventory too numerous to mention here.
Website:
https://www.grosseengineering.com
Email:
Phone Number:
(503) 528-4556
Lore Audio Provision
Kyle Paul and Gretta Miller run the affairs of Lore Audio Provision located in Flagstaff, Arizona.

Kyle (a singer/songwriter, music producer, recording, and mixing engineer) and his wife started the band called 'Tow'rs' and they tour the country for events.
Services
Mixing
Mastering
Producing
Engineering
On-site Housing (for 3 people)
The studio offers a variety of analog and digital gear coupled with invincible microphones, consoles, pedals, amps, and other instruments for use while recording.

They have worked with many artists, including Maddie Mae, Sierra Brian, Righteous Harmony, Blonde Holly, Candence Lamb, and The Stoffs.

When engineer Kyle is not in his studio cooking some jams, he's trail running with his kids in the woods of Northern Arizona.
Website:
https://www.loreaudioprovisions.com
Lyrics
Please save some lyrics first.