If you are looking for a professional recording studio in Scottsdale, this is the place to start your search.
When deciding on a recording studio, here are a few things to look out for:
1. The quality of the equipment:
The better the quality of the equipment, the better your recordings will sound. Make sure to ask about the studio's equipment before booking a session.
2. The experience of the engineers: The more experience the engineers have, the more likely they are to get great results. Ask about their experience and credentials before booking a session.
3. The studio's location:
The closer the studio is to you, the less time and money you'll have to spend on travel. Make sure to check out the studio's location before booking a session.
Now that you know what to look for in a recording studio, here are our top 7 😃
Parametric Studio
Founded in 2013, Parametric Studios is a multi-media production studio located in Scottsdale, Arizona. 

It is co-owned and co-founded by video production manager Joel Cunningham and Alex Regan, an audio production manager. 

The studio has worked on various musical genres and completed projects with solo artists and full bands.
Services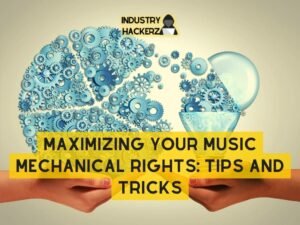 You Should Read This Next!
Recording
Film
Photography
Web development services
Parametric has also produced and recorded music videos for many independent bands, including the creation of content for local business startups. 

They have top-quality analog and digital gear that offers full production studio services for recording and stereo mixing. 
Website:
Phone Number: 
(480) 220-8444
Location:
14255 N 79th St #7, Scottsdale, AZ 85260
Brick Road Studios
Located in Scottsdale, Arizona, Brick Road Studio is a world-class professional studio that focuses on music production in a spacious multi-room facility. 

They have state-of-the-art recording gear and comfortable artist amenities at competitive rates.

Whether it's a single song demo or an entire album project, their employees are certified, well-informed, and will collaborate with you to plan your project from A to Z.  
Services
Songwriting and Arrangements
Professional Recording Studio Production Packages
Demo Recordings
Pro-Mix and Mastering for your home recorded tracks
Voice Overs
Professional Musicians
Education Programs
CD Printing and Duplications
Podcasting and Video Production
Audio Book Recording and Editing
Their professional studio gear and equipment like the Digidesign Pro Tools, HD Avid Pro Tools HD, and Logic are available to all the musicians within the Scottsdale locality. 

If your preferred piece of equipment or gear is not available, they can always get it for you. Aren't you glad to have such a studio in your neighborhood?  
Rates
| | | |
| --- | --- | --- |
| $95 | Hourly studio time (Includes an engineer) | |
| $85 | 6 Hour Block "Day Rate" | |
| $1000 | 6 Hour Block "Day Rate" | – Fully produced single; – Professional Mixand Masterstudio musician. |
| $1500 | Band Demo | – 3 Song Demo- 2 Day Maximum- Tracking, editing, and mixing. |
| | Custom | – "Radio Ready"album production- Live studio musician- Production services- Tracking, editing,mixing, and mastering. |
Website:
Phone Number: 
(480) 788-3573
Location:
7430 E Butherus Dr. C, Scottsdale, AZ 85260
City of Fire Studios
"The limit does not exist with City of Fire" that's the assurance of this studio located in Scottsdale, Arizona.
 
City of Fire specializes in vocal tracking, mixing, mastering, live bands, podcasting, and music videos.

Even a septuagenarian attests to their professionalism and competence "I would recommend City of Fire 1000%! Vince (Vendetta) is the most professional mixer in the State! […] At 72 years old I've seen others. Nothing exceeds City of Fire! Try them!!!"

Note: they will not accept your request if the recording session you want to book is not more than 2 hours and above. 

You're going to pay a 50% non-refundable fee towards your session, which can be rescheduled if they're given a 3-hour notice. Your initial deposit qualifies you for a one-time rescheduling; anything after that, you have to pay again. 
Studio Rates
| | | |
| --- | --- | --- |
| $25 | Same-day booking fee | Added to your cost If you're booking on the same day as the session. |
| $25 | Additional fee | If you don't cancel at least 3 hours in advance before your session.  |
| $25 | Additional fee | If you're a 'No call no show (NCNS)' fee. |
| $25 | Additional fee | To book another session after an NCNS.  |
Website:
https://www.cityoffirephx.com/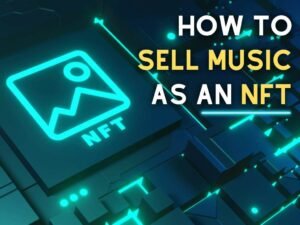 You Should Read This Next!
Email:
Phone Number: 
(602) 684-5760
Location:
2939 N 67th Pl Suite 108, Scottsdale, AZ 85251
ACME Recording Studio
Chris Pentecost, the owner of ACME Recording Studio and 20-year-old music recording veteran, has been a part of the local music ecosystem running live sound and designing audio gear. 

If you're into a fully analog studio thing, ACME Recording Studio is your plug; it's located near 101 and Thomas, Scottsdale, Arizona. 

Constructed out of a 5-bedroom house and mostly equipped with analog gear, the studio also contains two big lounges. 

Each section of the studio houses drums, amps, vocals, and other recording equipment. 
Services
Live sound recording (demos or album projects)
Mastering (DAD)
Tape restoration
Facility rental
Recording vinyl discs to digital files or CDs.
You can bring your recording software and record directly to your computer using your engineer and producer.  Some of their equipment includes drums, timpani, a lot of percussion toys, guitars, xylophones, Amps, Wurlitzer organ, pedals, and stompboxes.
Facebook Page:
https://www.facebook.com/ACME-Recording-Studio-of-ScottsdaleAZ-183265265067068/
Email:
Phone Number: 
(480) 481-3465
Location:
101 And Thomas Rd Scottsdale, AZ 85257
Vaul Studios
Vaul Studios is a top destination for hip-hop, rap, and pop recording and production studio in Scottsdale, Arizona. 

Owned and managed by the duo of Matt' AKT Aktion" Hammerton and Stevie Hardy, they're arguably two of Arizona's most popular hip-hop producers/engineers in the state's hip-hop history. 

Their engineers are well-versed hip-hop producers with the skill set and the sixth sense of hip-hop and modern urban sounds. 

They have mixed and mastered projects for the likes of J Rob, Seven Trill, The Chief, Futuristic, and other A-list artists from Arizona. 
Services
Recording
Mixing
Mastering
Production
You'll get the influence of professionals in the industry on your music coupled with professional recording in a studio built to specifications. 
Website:
Email:
Phone Number: 
(480) 616-1120
Location: 
609 N. Scottsdale Rd. Suite E, Scottsdale, AZ 85257
Sneaky Big Studio
Sneaky Big recording studio is located in Scottsdale, Arizona, and they have everything you need to capture, mix, and edit your project's audio. 

It's a 540 square feet facility with state-of-the-art design and equipment that provides services from music sessions, audiobook narration, podcasting, to ADR. 

If you're thinking about the type of gear in the studio, rest easy. They mix live audio with a Studer® Vista V™ Audio Console and edit with Avid Pro Tools® S6. 

The recording studio is fitted with IP and phone connections for remote voiceover for your recording or post-production project. 

Sneaky Big's sound mixing capability is accentuated by the revolutionary Pro Tools® S6 Console, which delivers premier sound mixing capabilities with an intuitive and intelligent workflow.
Website: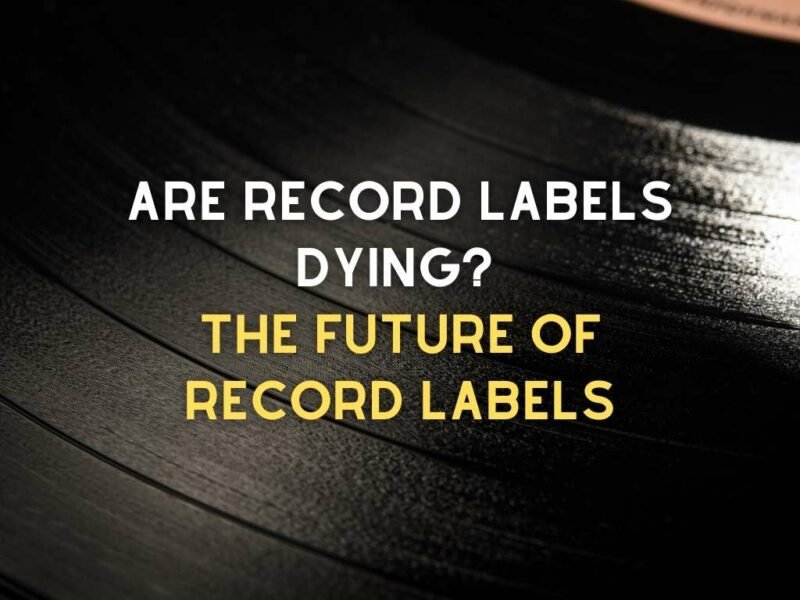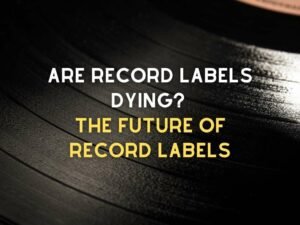 You Should Read This Next!
Phone Number: 
480.344.0100
Location:
15750 N. Northsight Blvd., Scottsdale, AZ 85260
Crush Recording Studio
If you have watched Star Trek IV (The Voyage Home) before, you should be excited to take your project to Crush Recording Studio.

Located in Scottsdale Airpark, Arizona, the studio has also worked with some other interesting clients like Vayden, F5, and Rock Revolution. 

This facility features 40-channel Digidesign Pro control housed in a 20×23 control room and a 16×18 live room specifically designed for recording music.

Managed by Steve Jennings, the studio has all the "latest greatest gear money can buy and all the amenities" you'd consider a no-brainer for a topline recording studio.

The studio operates an open window policy, so feel free to shoot them an email with questions or ideas that help out with your project. They are there to guide you all through your recording session. Holler!
Facebook Page:
http://www.studioauditions.com/studios/crushrecordingstudios
Email:
Phone Number: 
480-686-0164
Location:
14255 N 79th St, Ste 7 Scottsdale, AZ 85260
Don't Forget Your Recording Session Essentials…
1. Game Plan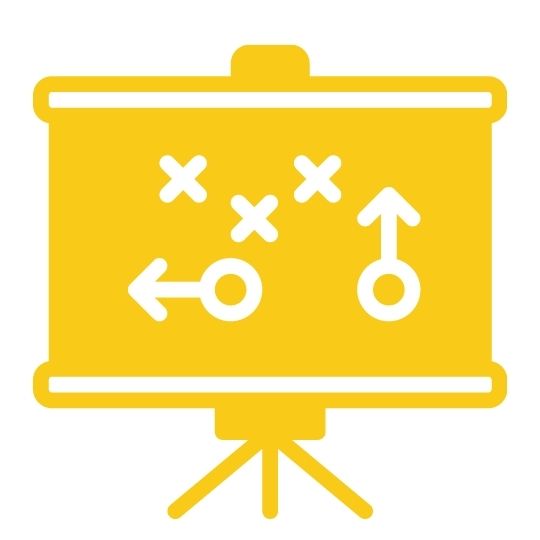 You should go in there with a plan of what you want to achieve. This will make it easier on both you and the engineer, and will help keep things moving along.
2. External Hard Drive
Sale
SAMSUNG SSD T7 Portable External Solid State Drive 1TB, Up to 1050MB/s, USB 3.2 Gen 2, Reliable...
PORTABLE STORAGE: The light, pocket-sized Portable SSD T7 delivers fast speeds with easy and reliable data storage for transferring large files, including...
TRANSFER IN A FLASH: Transfer massive files within seconds with the incredible speed of USB 3.2 Gen 2; Embedded PCIe NVMe technology delivers blazing fast...
BUILT STRONG AND SECURE: Unlike HDDs, the Portable SSD T7 has no moving parts so it's more resistant to shock; Plus, its solid aluminum unibody...
RELIABLE THERMAL SOLUTION: The T7's advanced thermal solution uses the Dynamic Thermal Guard to withstand and control heat, so the portable SSD stays at...
SLEEK AND COMPACT: Roughly the size of a credit card and only weighing 2 oz, the T7 fits comfortably in the palm of your hand and is light enough to take...
Get yourself an external hard drive. This way, you can take your sessions home with you and have a backup in case something goes wrong.
3. Powerbank
Sale
BLJIB Portable Charger 32000mAh, 22.5W QC 3.0 PD 20W Smart LED Display Fast Charging Built in Cables...
Battery Pack with LED Display: 32000mAh Li-polymer can 8 charges for typical iPhone, 6 charges for Samsung Galaxy, 3 charges for iPad Mini, perfect for a...
Portable Charger with Built in Cables: The integrated cables with grooves are convenient for storage, more than 10,000 bending tests prove its durability,...
PD 20W Quick Recharging: Micro input, iOS input, Type-C (PD 20W) input & output support bidirectional quick speed charge for most mainstream devices...
Power Bank Fast Charging: 2 USB-A QC 22.5W output and 1 Type-C PD 20W output, which only takes 30 mins to charge for iPhone 12 up to 50% and 40 mins to...
Comfortable and Safe Design: The Ergonomic design fits comfortably and stylish in your palm; besides, the rechargeable power bank is equipped with multiple...
You never know when you're going to need a power bank. It's always better to be safe than sorry!
4. Snacks and drinks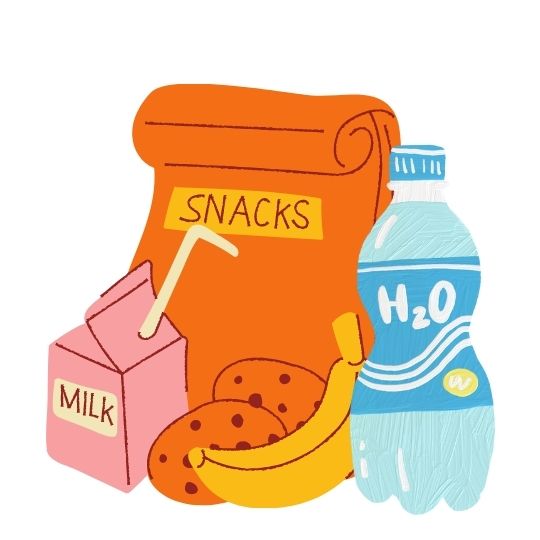 Stay hydrated and fueled up so you can perform at your best.
You Should Read This Next!
Is your business featured on our Top-Rated List? Awesome! Promote this page on your site or blog! Just copy and paste the HTML below to embed this badge!
<a href="https://industryhackerz.com/7-best-recording-studios-in-scottsdale-az/" ><img src="https://industryhackerz.com/wp-content/uploads/2022/05/badge-4.png" alt="Industry Hackerz Top-Rated Business"></a>