Looking for recording studios in Arizona? Don't worry, we've got you covered!
When thinking of great places to record your next project, Arizona probably doesn't come immediately to mind. Nevertheless, the southwestern state is hot in more ways than one.
The Phoenix area (sometimes called The Valley of The Sun and sometimes just The Valley) is host to a number of premier studios, but don't count out some of the state's outlying, quieter towns. From Flagstaff to Tuscon you can find the perfect recording studio for your next project.
The Bakery Studio
Located in Tempe, The Bakery Studio takes pride in the top-of-the-line equipment that they use to create a professional sound for your project. Whether it is their Apollo Twin X audio interface or the Platinum collection of wave plugins, The Bakery has a high-tech recording solution for you.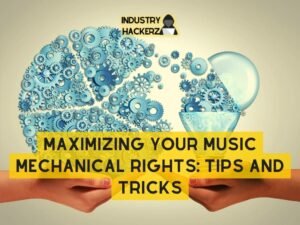 You Should Read This Next!
While their website touts their equipment, 38 Google reviewers praise the knowledge, passion, and hands-on craftsmanship of the engineer, Willie Hall, who goes by the moniker Lil Willie Animal. Many reviewers are returning clients or vow to be.
While the Bakery does not explicitly state the style of music they record, they have a definite slant towards rap and hip-hop, judging by Lil Willie's Facebook and Instagram feeds as well as the reviewers on Google.
Website:
https://thebakeryrecording.com/
Location:
511 W University Dr. Suite 1 Tempe, AZ 85281
Services & Cost:
recording
mixing
mastering
marketing
| | | |
| --- | --- | --- |
| Recording Session | Consultation | Cost |
| | 30 minutes | $35 |
| | 1 hour | $60 |
| 1 hour | | $60 |
| 2 hours | | $120 |
| 3 hours | | $160 |
| 4 hours | | $210 |
| 6 hours | | $320 |
| 8 hours | | $400 |
Cosmic Soup Recording
Cosmic Soup Recording is the brainchild of Jeremy Daniel who has about 15 years of experience in the industry. From his studio in Phoenix, he offers high-quality recordings at prices that won't break you. He also offers marketing consultation services.
42 Google reviewers have praised Jeremy's knowledge and the quality sound that they have gotten out of his studio. They remark on the great vibe, Jeremy's musical knowledge, and the right price. A lot has to do with Jeremy and his passion for music which is probably why all 42 reviewers give Comsic Soup 5 stars.
Website:
https://cosmicsouprecording.com/
Location:
2711 N 24th St. Phoenix, AZ 85008
Services & Cost:
recording
mixing
mastering
software lessons
media transfer
production
Cosmic Soup's website says prices vary by project, so the prices listed below are starting points that may increase depending on the project.
| | |
| --- | --- |
| Service | Cost |
| Recording session | $40 an hour |
| Mixing and mastering | $30 an hour |
| Troubleshooting/lessons | $20 an hour |
Brick Road Studio
First of all, Brick Road Studio is to be commended for having a clean website that works well and displays a clear and understandable service and pricing structure. Among recording studios, those things are very hard to come by.
Head producer and engineer, Scott Leader also has songwriting chops to add to his considerable experience playing music and recording a variety of artists in a plethora of styles. Brick Road also has a host of in-house musicians that could form more than a couple bands.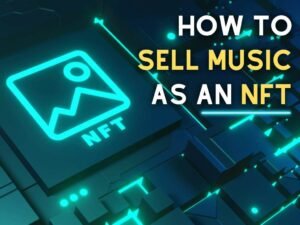 You Should Read This Next!
28 Google reviewers give Brick Road Studio a 5-star rating. There is hardly a review that does not praise the talents of Leader. Many note that he is knowledgeable, patient, and very efficient with the time that clients pay for.
Website:
Location:
7944 E Beck Ln Suite 160, Scottsdale, AZ 85260
Services & Cost:
demo recording
polished studio recording
songwriting
arranging
podcast recording
house musicians
media duplication
audiobook recording
voiceover
| | | |
| --- | --- | --- |
| Service | Package | Cost |
| Studio time by the hour | | $95 |
| Studio time by the day (6 hrs) | | $500 ($85 an hour) |
| | Single – commercial ready, includes recording, mix, and master | $1,000 |
| | Band Demo – includes three songs, tracking, mixing, editing (2 day maximum) | $1,500 |
| | Album – includes production, musicians, tracking, editing, mixing, mastering | Price depends on the project |
Zona Zero Recording Studios
At Zona Zero Recording Studios, Mario Bolanos aims to give the best quality recording of your material while working within the limitations of your budget.
Zona Zero has been in operation for twenty years and is willing to accept any sized job, large or small. Bolanos is the producer, engineer, and operator of this locally-owned studio and he takes a hands-on approach utilizing their high-end equipment and acoustically treated and isolated recording rooms to get the best sound for each client.
Google reviewers praise Bolanos' professionalism and his ability to make the most of each artist's sound. Additionally, his ability to work with a variety of genres and his honesty are just some reasons why 77 reviewers have given Zona Zero and 4.9 rating.
Website:
https://zonazerorecordingstudio.business.site/
Location:
245 S Plumer Ave #12, Tucson, AZ 85719
Services & Cost:
Contact through their website to get a quote.
Mind's Eye Digital Recording Studio
Mind's Eye Digital Recording Studio was founded in 1993 by Larry Elyea, a producer and engineer. He wanted simply to provide quality recording services to the Phoenix area (of which Glendale is a suburb).
Since the time of its inception Mind's Eye has recorded such artists as Eminem, Jimmy Eat World, and Slip Knot's Corey Taylor. As such Elyea brings professionalism to any session with the intention of bringing capturing the best from an artist.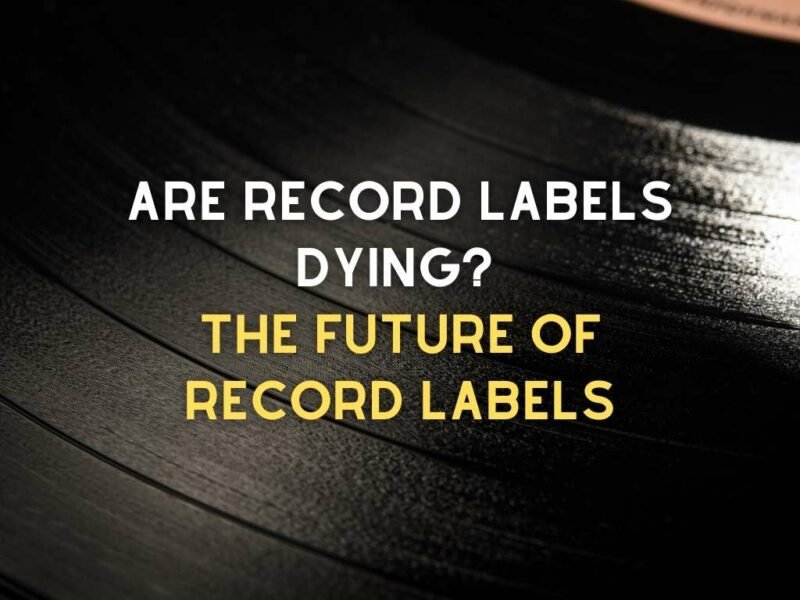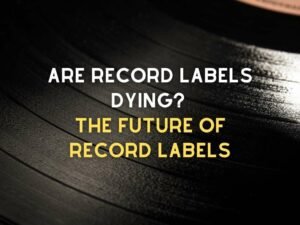 You Should Read This Next!
Mind's Eye is well-loved by Google reviewers who praise Elyea's musical ear as well as his technical knowledge. Elyea is focused on the song itself, not just the way it sounds from an engineer's point of view. This is probably why Mind's Eye Recording Studio has garnered a 4.9-star rating from 32 reviewers.
Website:
http://www.mindseyedigital.net/ 
Location:
8600 W Morten Ave, Glendale, AZ 85305
Services & Cost:
songwriting
recording
production
mixing
mastering
Contact Mind's Weye through their website for a quote.
Full Well Recording Studio
Full Well Recording Studio is run by Mike Bollenbach who has accumulated a number of musical credits, including an album by Alice Cooper.
The studio has a collection of vintage and modern gear and records through both analog and digital sources. Their list of equipment is truly mind-blowing as you keep scrolling and still it goes on.
Full Well Recording Studio has a solid 5-star rating from 8 reviewers on Google. They love Bollenbach and the crew he has with him, as well as the sound he brings to their recordings. One reviewer in particular notes how well the drums sound.
Full Well is located close to downtown Phoenix and offers a host of recording services. If you are in the area, call and make an appointment for a free consultation.
Website:
http://www.idnmusic.com/studio3
Location:
1718 N 17th Ave, Phoenix, AZ 85007
Services & Cost:
recording
tracking
mixing
mastering
transfer of analog to digital formats
audiobooks
commercials
songwriting
production
For a quote, contact Mike at [email protected] or call (602) 367-1342
Mudshark recording Studio
If you are looking to lay down some tracks in a studio that is not the Valley of the Sun (ie the Phoenix area), then head up Flagstaff way and check out Mudshark Recording Studios owned and operated by singer/songwriter David James.
James' industry experience both as a musician and an engineer and producer makes him a great consideration for your next project. Mudshark Studios wants you to be able to finish your project in the fullest way possible.
You Should Read This Next!
13 Google reviewers give this studio a solid 5 stars for being a great place to record. They also praise James for taking a personal interest in their music. Furthermore, the setting of the studio is ideal for those inspired by nature.
Mudshark Studios was originally started in the home of Phil Gall in 1974. Gall recorded a larger number of Arizona musicians until his passing in 2014. He also interacted with Steve Miller, Linda Ronstadt, and members of the Grateful Dead. James reopened the studio in 2016 but the bucolic setting remains.
Website:
https://www.mudsharkrecordings.com/
Location:
7055 N Chambers Dr, Flagstaff, AZ 86001
Services & Cost:
tracking
mixing
mastering
analog to digital media transfer
live or studio recording
rehearsal space rental
event space rental
Contact Mudshark Studios through their website for rates.
Premier Studios
Premier Studios has a couple of rooms that you can use which can accommodate whatever you have for your next recording project. The Premier Room is an event space for live shows, live streaming, rehearsals, video projects, or whatever you want it to be.
The studio space can accommodate a large group for live recording or for tracking. All the space and equipment is marshaled into a great recording by the industry knowledge and recording expertise of Jeremy Parker
108 Google reviewers give Premier Studios an average rating of 4.8 stars. They praise the staff, the engineer, and the Premier room as a great live and rehearsal space. Many reviewers note that it is a great place for young artists to get a leg up, and one reviewer notes the clean bathroom. Many returning clients to this studio.
Website:
https://www.premierstudiosaz.com/
Location:
1142 W Indian School Rd, Phoenix, AZ 85013
Services & Cost:
While there are the typical services through the studio, the Premier Room is designed to cater to many different project ideas involving events, photography, and video shoots. Contact Premier Studio through their website for pricing.
Raven Sound Studio
Located in the heart of Prescot, Raven Sound Studio is a great studio with a lot of options for how to record your next project. They use a mix of analog and digital equipment, and they offer a large room for live recordings as well as a vocal booth and two tracking rooms.
Raven Sound has a great catalog of high-end equipment and the engineering expertise of Dylan Ludwig to go with it. So if you want a lot of recording options for your next project, a trip to Prescott might be in order.
Of the 12 Google reviewers, 9 give the studio a five-star rating. The rating is knocked down to a 4.1 by two negative reviews and one person who was looking for someone who sold equipment. All the other reviewers praise Ludwig's expertise and the studio's great vibe and fair pricing.
Website:
Location:
126 N Marina St, Prescott, AZ 86301
Services & Cost:
recording
tracking
mixing
mastering
Contact Raven Sound through their website for more information about services and pricing.
The Saltmine Recording Studio Oasis
With a client list that includes the Jonas Brothers, Alicia Keys, DMX, and Bone Thugs N Harmony, The Saltmine Studio Oasis is a fairly large facility that offers five different studio settings in which to record your next project.
Owned and operated by Don Salter, The Saltmine uses a combination of restored vintage and digital gear that brings a broad recording palette to whatever you want to bring to the table. Housed in a luxurious private setting that, from the courtyard to the "Live Cathedral Room" of studio A, The Saltmine is a focused recording experience.
Industry-standard equipment and software, premiere recording, down-to-earth owner–these are just a few reasons why 128 Google reviewers have given The Saltmine an average of 4.7 stars. One reviewer even said he drives all the way from the east coast to record there.
Website:
Location:
48 S MacDonald, Mesa, AZ 85210
Services & Cost:
recording
mixing
mastering
lyric writing
beats
video production
Cost is generally broken down hourly by the studio. they require a minimum 2-hour session. Record companies get a rate of $125 to $150 an hour for 10 to 12-hour blocks of time. For other services, contact The Saltmine through their website.
| | |
| --- | --- |
| Studio | Cost |
| Studio A (tracking and live room) | $100 to $125 per hour |
| Studio B (mixing room) | $100 to $125 per hour |
| Studio C (Production and Pro Tools room) | $75 an hour |
| Studio D (SSL mixing room) | $90 to $95 an hour |
Don't Forget Your Recording Session Essentials…
1. Game Plan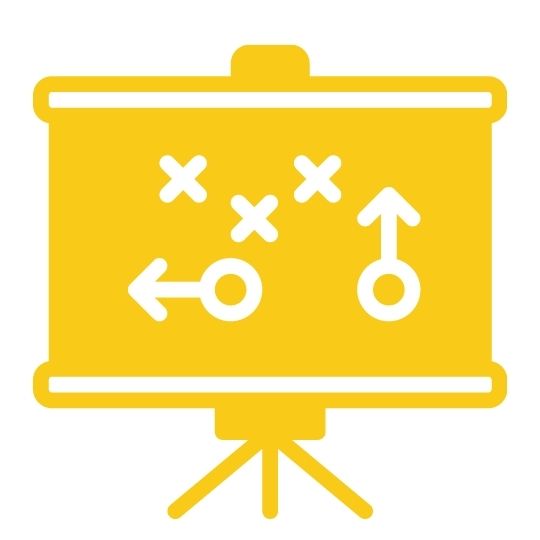 You should go in there with a plan of what you want to achieve. This will make it easier on both you and the engineer, and will help keep things moving along.
2. External Hard Drive
Sale
SAMSUNG SSD T7 Portable External Solid State Drive 1TB, Up to 1050MB/s, USB 3.2 Gen 2, Reliable...
PORTABLE STORAGE: The light, pocket-sized Portable SSD T7 delivers fast speeds with easy and reliable data storage for transferring large files, including...
TRANSFER IN A FLASH: Transfer massive files within seconds with the incredible speed of USB 3.2 Gen 2; Embedded PCIe NVMe technology delivers blazing fast...
BUILT STRONG AND SECURE: Unlike HDDs, the Portable SSD T7 has no moving parts so it's more resistant to shock; Plus, its solid aluminum unibody...
RELIABLE THERMAL SOLUTION: The T7's advanced thermal solution uses the Dynamic Thermal Guard to withstand and control heat, so the portable SSD stays at...
SLEEK AND COMPACT: Roughly the size of a credit card and only weighing 2 oz, the T7 fits comfortably in the palm of your hand and is light enough to take...
Get yourself an external hard drive. This way, you can take your sessions home with you and have a backup in case something goes wrong.
3. Powerbank
Sale
BLJIB Portable Charger 32000mAh, 22.5W QC 3.0 PD 20W Smart LED Display Fast Charging Built in Cables...
Battery Pack with LED Display: 32000mAh Li-polymer can 8 charges for typical iPhone, 6 charges for Samsung Galaxy, 3 charges for iPad Mini, perfect for a...
Portable Charger with Built in Cables: The integrated cables with grooves are convenient for storage, more than 10,000 bending tests prove its durability,...
PD 20W Quick Recharging: Micro input, iOS input, Type-C (PD 20W) input & output support bidirectional quick speed charge for most mainstream devices...
Power Bank Fast Charging: 2 USB-A QC 22.5W output and 1 Type-C PD 20W output, which only takes 30 mins to charge for iPhone 12 up to 50% and 40 mins to...
Comfortable and Safe Design: The Ergonomic design fits comfortably and stylish in your palm; besides, the rechargeable power bank is equipped with multiple...
You never know when you're going to need a power bank. It's always better to be safe than sorry!
4. Snacks and drinks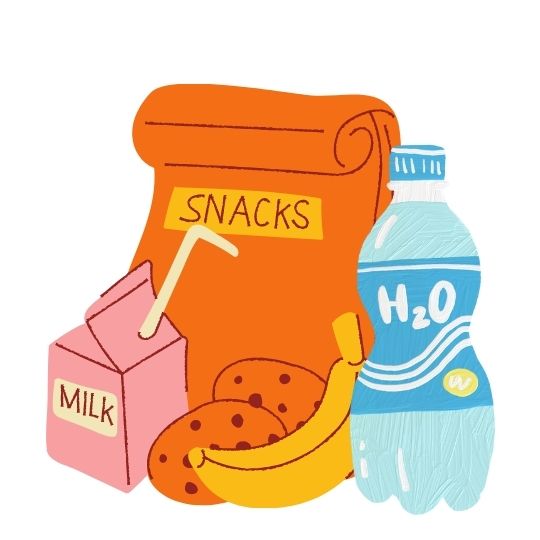 Stay hydrated and fueled up so you can perform at your best.
Is your business featured on our Top-Rated List? Awesome! Promote this page on your site or blog! Just copy and paste the HTML below to embed this badge!
<a href="https://industryhackerz.com/10-best-recording-studios-in-arizona/" ><img src="https://industryhackerz.com/wp-content/uploads/2022/05/badge-4.png" alt="Industry Hackerz Top-Rated Business"></a>