We have compiled a list of the best recording studios in Mesa, AZ to help you find the perfect place to record your next album or project.
These are the most reputable recording studios in the state, with many years of experience and a long list of satisfied (and famous clients)!
If you are looking for a professional recording studio in Mesa, AZ this is the place to start your search.
When deciding on a recording studio, here are a few things to look out for:
1. The quality of the equipment:
The better the quality of the equipment, the better your recordings will sound. Make sure to ask about the studio's equipment before booking a session.
2. The experience of the engineers: The more experience the engineers have, the more likely they are to get great results. Ask about their experience and credentials before booking a session.
3. The studio's location:
The closer the studio is to you, the less time and money you'll have to spend on travel. Make sure to check out the studio's location before booking a session.
Now that you know what to look for in a recording studio, here are our top 7 😃
Saltmine Studio Oasis

Apart from the fact that Don Salter, the owner of Saltmine Studios, has spent 30 glorious years in the business, has a 5-star (131) Google review, his list of A-list clients has to be one of the  BEST out there.
 
I mean, we're talking about legends like DMX, Bone Thugs N Harmony, Eve, Alicia Keys, Ludacris, Timbaland, Ne-Yo, Jonas Brothers, Soulfly, Styx, Cassidy, and MCA Records. What more can a music producer ask for again, please?

You don't even want to read about the list of Transformer-esque recording equipment his studio is fully armed to the teeth with. But, human nature, you guys are very curious, so we'll give you a (very) tip of the studio iceberg. 
Studio A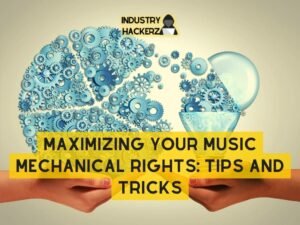 You Should Read This Next!
Neve Tracking and Cathedral Live Room
Studio B
Premier SSL Pro Tools Mixing Room
Studio C
Pro Tools Production Room
Studio D
SSL Mixing Room
Studio E
'The Writers Room", Pro Tools Ultimate and a host of Plugins.
To book a session and an engineer, you have to pay 25% (or $100) of the studio's projected cost. If you plan to change or cancel your session, it has to be done 24 hours in advance, otherwise, your deposit will be lost. 

If there are equipment failures, which could lead to downtimes, the studio's engineers will note this down and extend your contracted time. So, you're in safe hands. 
Rates are for "Indie" projects that require their tightest budget considerations
| | |
| --- | --- |
| $75/hour | Studio C |
| $90-$95*/hour | for Studio D The Villa |
| $100-$125* | For Studio B "Mix room" |
| $100-$125*/hour | For Studio A Tracking room |
Website:
Email:
Phone Number: 
(480) 220-4007
Location:
48 S Macdonald, Mesa, Arizona 85210, United States
Underdog Studios
Located in Meza, Arizona, Underdog is owned by 10-year-old music veteran, Kristen Taylor, an engineer / producer at Underdog Studios. Notable musicians who have recorded at the studio includes Don Vito, Odey McVerity, Ethan 103, Oh God No, Grimiss, Cavalier Streets, Izzy Edible, Kapitol Disorder, and Eye of Fire. 

If you book a session there, it will include a producer, or as they say "a creative coach", who will handle all your recording duties and squeeze out your creative juice. 

Note: 48 hours before going for the session, do a warm up, avoid soda, cigarettes, and most importantly stay hydrated. 

Extra tip: try come with your personal gear like a pedal-board, extra picks, and most importantly, bring all your lyrics (written down if you've not memmorized them). Remember, it's better to have and not need it, than the other way round. 

One of their 4.8-star (37) Google review reads "Underdog Studios has be good for me. My band has recorded there on two occasions with Kristen Taylor with great results. […] Great people and great experiences!"
Services
Full HD Multi-Tracking Recording
On-Site Mixing and Mastering
Voice Recording at Underdog Studios
Music video production
Studio Rate
Website:
https://www.underdogstudios.com/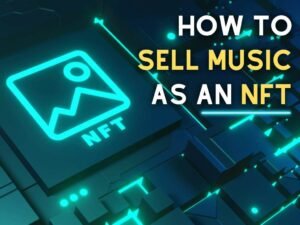 You Should Read This Next!
Email:
NA
Phone Number: 
Phone 480-420-4388
Location:
65 South Sycamore, Suite 1B | Mesa, AZ 85202
Raven Studios

Before you read on, note this down: if you book 3 hours at this studio, they're giving an extra hour FREE. Not bad, right?

Located in Mesa Arizona, Raven Studios caters to major record labels, feature film producers, broadcast TV networks, artists, local bands, and local movie makers. 

They have three studios (A, B, and C) with state-of-the-art equipment that's guaranteed to take your project from zero to hero. Their general services include recording, composing, arranging, mixing, mastering, Foley ADR and sound design.

The studio will work within your budget whether you're tracking an album, a single or re-recording a feature film to come up with a perfect pro-audio solution. 

Raven has gotten production credits from some of the 'who's who' in the industry like BC, NBC, CBS, MTV, A&E, GSN, TruTV, DirecTV, InDemand, 20th television, FOX, and G4.
Pro Audio Services
Slate Raven MTi2 Dual Touch Screen Console
Protools, Logic Pro X, Nuendo, Studio One, Ableton Live, FL Studio
Full Service Record Production, Marketing & Promotion
Multi-Track Recording – Up to 24 simultaneous live tracks
Virtual Recording – Unlimited Tracks
Audio Mixing and Mastering
Re-Mixing, Re-Recording, ADR
Vocal Recording, Narration/Voiceover
Audio Sweetening
Foley, Sound Design, Audio Editing
Scoring – Film, Television, Ad Campaigns, New Media
Large Live Tracking Room – Drums, Bands, Ensembles, Brass
Jingle Writing/Corporate and commercial audio production
Custom Songwriting, Beats, Loops & Live Sound Stem Support
Composing and Arranging
In-House Studio Musicians, Composers, Editors, Engineers
In-House Music Producers
Audio Restoration
Podcast Production and Delivery
Audio Tape Transfers, and Multi-Format Delivery
Studio Rates
| | | |
| --- | --- | --- |
| $50/hour | Studio A Vocal Booth | Includes all software and plugins + Engineer |
| $90/hour | Studio A Vocal Booth + Producer | Includes all software and plugins + Producer/Engineer |
| $100/hour | Live Room – Full Band Capability | Multi-Track Recording in our Live Room + Engineer |
| $100hour | Mixing and Mastering | |
| $150/hour | Beat Making,  Producer and 30 minutes of Vocal Booth – Special Package | Have a Beat Made and your vocal recorded and produced! |
| $150/hour | Video – Studio A Television, Film, Foley | Includes Green Screen + 2 on-site Staff |
| | Video editing/production | Free consultation |
Website: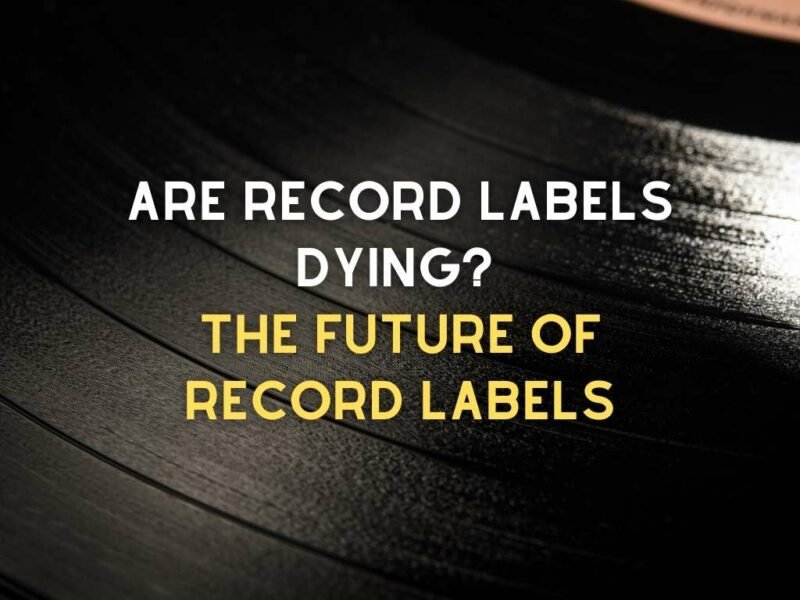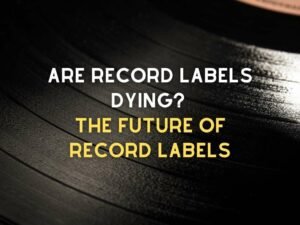 You Should Read This Next!
Email:
NA
Phone Number: 
(480) 359-6195
Location:
840 W 8th Ave, Mesa, AZ 85210
Sonicphish Productions
Ladies and gentlemen, please rise up and join your hands together as we welcome the owner of Sonicphish Productions, Ken Mary, The G.O.A.T.
 
Why this standing ovation? Here's the "why": as a musician SOME of his feats include four top 20 billboard hits, two billboard top 30 hits, six top 10 R&R hits, and #1 AOL radio hit. 

Yo! There's more: Ken's clients include Alice Cooper, Daniel Winans, Silverline, LaRue, Warner Bros, abc family, MCA records, Benson Records, SONY BMG Music entertainment…the list goes on and on. (and on!)

Located in Mesa, Arizona, Ken's studio provides mixing, mastering, and recording services with a world-class set of equipment. And considering his resume, you can sleep easy knowing that your project will be subjected to his ingenuity. 

The studio is open Monday to Friday (09:00-22:00), Saturday (10:00-16:00), but only by appointments. Sunday is an exception – he's closed! 
Studio Rates
| | | |
| --- | --- | --- |
| $65/hour | Tracking | Engineer included.  |
| | Mixing | Call for quote |
| $150 | Per song | Mastering |
| | Music Production | Call for quote |
Website:
Email:
Phone Number: 
602-803-7826
Location:
3520 E. Brown Road, Mesa, AZ  85213
Studio 8 by Mesa Made Records
Located in Mesa, Arizona, Studio 8 is a music production studio that provides a safe and creative environment for all your music cravings. 

They've got top-of-the-line recording equipment and music engineers to provide you recording services like podcasting, music, voice acting, and private sessions.

Their services are available from Monday to Sunday (24/7) If you need a studio that operates from dusk to dawn. 

Their Google reviews are laced with the comments of satisfied clients; for instance, here's one "Professional equipment and an experienced engineer/artist ready to do business. If your an artist looking for a home base to record, you need hit this spot one time and see how they add can value to your craft."

And another one, "This Studio is a dope environment! You def get more than what you are looking for! Bruc3 is a great engineer!! Def a studio id recommend!! Quality is amazing!!"
Facebook Page:
https://m.facebook.com/Studio8mesa/
You Should Read This Next!
Phone Number: 
(602) 882-6797
Location:
1241 E Broadway Rd suite 8, Mesa, AZ 85204
Blue Exit Audio
Jeff Tretta, a producer and audio engineer, owns Blue Exit Audio located in Mesa, Arizona off Higley and University. The studio is designed to give bands a comfortable environment coupled with great sounds to record their music. 

The facility features Protools and great pieces of analog gear to allow artists to record their songs in a professional studio at low cost, and with minimal stress. 
Services
Recording (Live tracking)
Mixing
Mastering
Production
Play through videos
Podcasts
His website contains a selection of the music Jeff has produced for different artists that you can chew on to get a feel of his expertise. 

Reach out to them via email, the social media handles, or contact form on their website. A consultation over the phone or in-person is required to book each session.

Note: sessions are booked two weeks in advance and you have to pay a non-refundable 20% deposit, which will be added to your total studio cost. 
Recording Rates
| | | |
| --- | --- | --- |
| $150 | Half a day | 4 hours |
| $300 | Full day | 8 hours |
| $50 | Hourly rate | If you only need a few hours.  |
Mixing Rates
| | | |
| --- | --- | --- |
| $250 | Per song | Mixing prices are subject to change with session size and track count.  |
Per Song Rates
| | | |
| --- | --- | --- |
| $500 | Full day | 8-10 hours (including mixing).  |
Website:
Email:
Phone Number: 
602-550-3836
Location:
4921 E Downing St. Mesa, AZ 85205
Audioconfusion

Built on a 1000 square foot stand-alone building designed from ground zero, Jalipaz Nelson runs the affairs of Audioconfusion located in East Mesa, Arizona.

The musical godfather and mentor (as he's fondly known) mostly does live recordings with vocal overdubs because "the band is in the same room with their instruments and amps so it feels like practice". 

However, if live recordings doens't rock your boat, Jalipaz can also do track-by-track recordings or something else that works best for your situation. 

His motto: Audioconfusion is built on the premise of authentic musicality cemented by an invincible work ethic. 

He has worked with several musicians including Playboy Manbaby, Twingiant, Andrew Jackson Jihad, Diners, The Haymarket Squares, The Oxford Coma. 
Website:
Phone Number: 
(480) 898-9904
Location:
1338 N 64th Pl, Mesa, AZ 85205
Don't Forget Your Recording Session Essentials…
1. Game Plan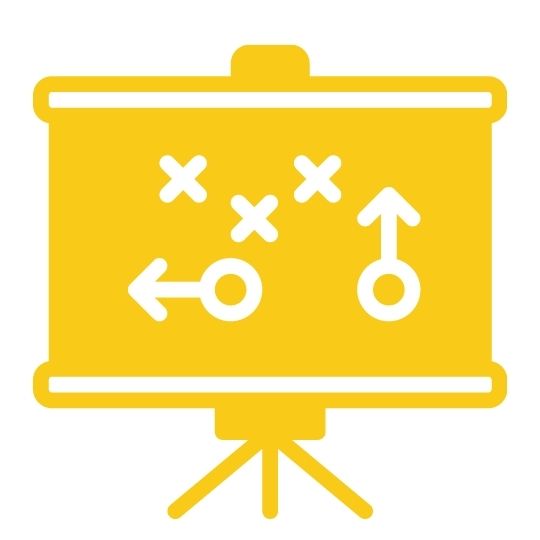 You should go in there with a plan of what you want to achieve. This will make it easier on both you and the engineer, and will help keep things moving along.
2. External Hard Drive
Sale
SAMSUNG SSD T7 Portable External Solid State Drive 1TB, Up to 1050MB/s, USB 3.2 Gen 2, Reliable...
PORTABLE STORAGE: The light, pocket-sized Portable SSD T7 delivers fast speeds with easy and reliable data storage for transferring large files, including...
TRANSFER IN A FLASH: Transfer massive files within seconds with the incredible speed of USB 3.2 Gen 2; Embedded PCIe NVMe technology delivers blazing fast...
BUILT STRONG AND SECURE: Unlike HDDs, the Portable SSD T7 has no moving parts so it's more resistant to shock; Plus, its solid aluminum unibody...
RELIABLE THERMAL SOLUTION: The T7's advanced thermal solution uses the Dynamic Thermal Guard to withstand and control heat, so the portable SSD stays at...
SLEEK AND COMPACT: Roughly the size of a credit card and only weighing 2 oz, the T7 fits comfortably in the palm of your hand and is light enough to take...
Get yourself an external hard drive. This way, you can take your sessions home with you and have a backup in case something goes wrong.
3. Powerbank
Sale
BLJIB Portable Charger 32000mAh, 22.5W QC 3.0 PD 20W Smart LED Display Fast Charging Built in Cables...
Battery Pack with LED Display: 32000mAh Li-polymer can 8 charges for typical iPhone, 6 charges for Samsung Galaxy, 3 charges for iPad Mini, perfect for a...
Portable Charger with Built in Cables: The integrated cables with grooves are convenient for storage, more than 10,000 bending tests prove its durability,...
PD 20W Quick Recharging: Micro input, iOS input, Type-C (PD 20W) input & output support bidirectional quick speed charge for most mainstream devices...
Power Bank Fast Charging: 2 USB-A QC 22.5W output and 1 Type-C PD 20W output, which only takes 30 mins to charge for iPhone 12 up to 50% and 40 mins to...
Comfortable and Safe Design: The Ergonomic design fits comfortably and stylish in your palm; besides, the rechargeable power bank is equipped with multiple...
You never know when you're going to need a power bank. It's always better to be safe than sorry!
4. Snacks and drinks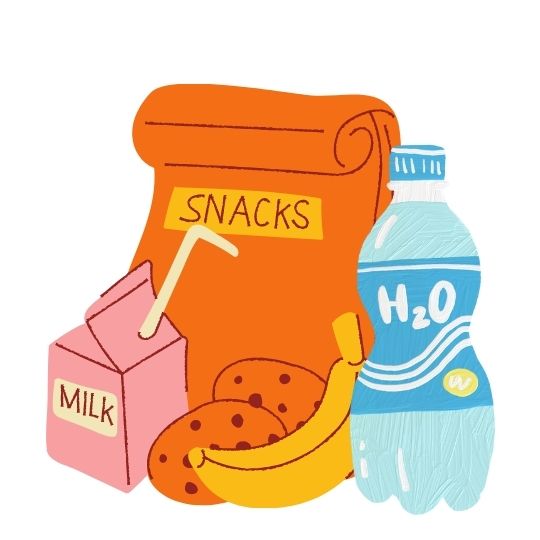 Stay hydrated and fueled up so you can perform at your best.
Is your business featured on our Top-Rated List? Awesome! Promote this page on your site or blog! Just copy and paste the HTML below to embed this badge!
<a href="https://industryhackerz.com/top-7-recording-studios-in-mesa-az/" ><img src="https://industryhackerz.com/wp-content/uploads/2022/05/badge-4.png" alt="Industry Hackerz Top-Rated Business"></a>
Other Top-Notch Recording Studios In Arizona