Today, I am reviewing two very popular mixers (or audio interfaces if you're posh :-p) the PreSonus StudioLive vs Allen Heath QU.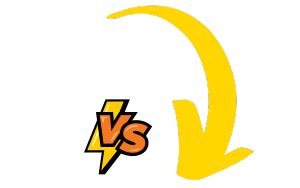 Key Differences Between PreSonus StudioLive And Allen Heath QU
PreSonus StudioLive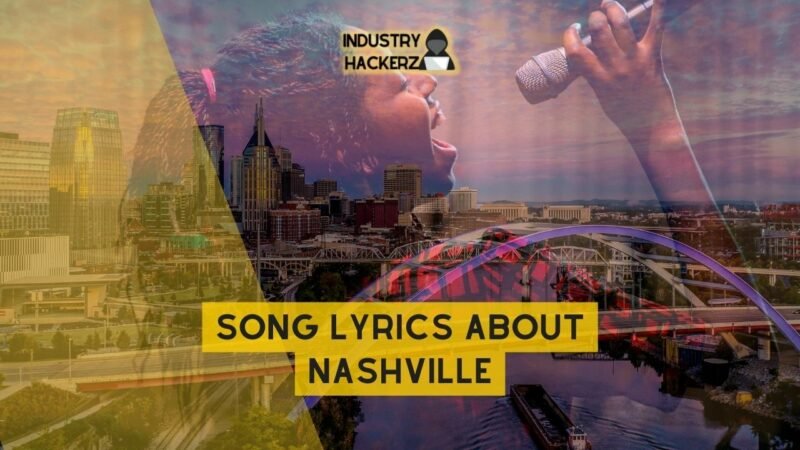 You Should Read This Next!
Integration with Capture live recording software and Studio One DAW for seamless recording, editing, mixing, and mastering.
FAT Channel provides processing tools such as EQ, compression, gating, and limiting on every input channel.
StudioLive 32SX is specifically designed for live gigs with its compact footprint.
Allen & Heath QU Series
High-quality preamps with features like zero crossing detection for optimal gain control on the QU-24 model.
Qu-Pac offers a faderless version of their Qu-32 mixer in a compact rack-mountable design.
Tends to be more expensive than comparable PreSonus models.
Workflow Differences
The Allen & Heath workflow is more similar to other digital soundboards than the PreSonus.
The Presonus Fatchannel design may not be as intuitive as some competitors' boards.
When it comes to reliability issues or user experience concerns within online forums: consider reading through reviews from users who have owned both mixer types before making your decision.
In short, choosing between the PreSonus StudioLive and Allen & Heath QU series will depend on your specific requirements (live gigs versus studio recording), budget constraints (with Allen & Heath models typically being more expensive), and personal preferences regarding workflow efficiency or compatibility with your existing audio gear.
Both options are highly recommended by professionals worldwide; however, it's essential to consider how you plan to use your mixer long-term when making your decision.


Product Comparison: PreSonus StudioLive vs Allen Heath QU
| Feature | PreSonus StudioLive | Allen Heath QU |
| --- | --- | --- |
| Channels | 16, 24, or 32 channels | 16, 24, or 32 channels |
| Inputs | 8, 16, or 24 mic/line inputs, 8 or 16 aux inputs | 16, 24, or 32 mic/line inputs, 2 stereo line inputs |
| Outputs | 8 or 16 aux outputs, main L/R outputs, control room outputs | 10 or 20 mix outputs, main L/R outputs, 2-track outputs |
| Faders | 17 or 33 touch-sensitive motorized faders | 17 or 33 motorized faders |
| Effects | 4 internal effects buses | 4 internal effects engines |
| EQ | 4-band parametric EQ on all input channels | 4-band parametric EQ on all input channels |
| Dynamics | Gate, compressor, and limiter on all input channels | Gate, compressor, and ducker on all input channels |
| Recording | Integrated multitrack recording to SD card or computer | Integrated multitrack recording to USB drive or computer |
| Remote Control | UC Surface software for Mac, Windows, iPad, and Android | QU-Pad app for iPad and QU-You app for iOS and Android |
| Expandability | AVB networking for stagebox and monitor mixing | dSNAKE networking for stagebox and monitor mixing |
What You Need To Know About PreSonus StudioLive
Let me tell you about my experience with the PreSonus StudioLive digital mixer.
I know you're probably considering a bunch of options in this price range, so I'll try to give you an honest, down-to-earth perspective on how this one stacks up.
First off, let's talk about the sound quality. The PreSonus StudioLive really does deliver here.
It has a clean sound with plenty of headroom, and with its XMAX preamps, it gives an impressive clarity even when pushing the gain.
The onboard DSP effects are a nice touch as well; they may not be top-of-the-line, but they're definitely useful for live performances and general mixing tasks.
Now let's get into the features. This mixer is packed with them! From its integrated multitrack SD card recording to a built-in USB audio interface for easy DAW integration – these make life so much easier when recording sessions or doing virtual sound checks.
The Fat Channel processing section is also pretty cool, providing EQ, compression, and gating on every channel – which is something not every mixer in this price range offers.
One thing that sets the PreSonus StudioLive apart from other mixers in its class is its wireless control capabilities. With their UC Surface software on your tablet or computer, you can remotely control basically everything on the mixer.
This has been invaluable for me when mixing from different locations in venues or during soundchecks.
However, that leads me to one of my gripes with this mixer: while it's great that it has wireless control capabilities, setting up and connecting via Wi-Fi can sometimes be a bit finicky.
I've experienced connection drops during gigs which forced me to quickly switch back to controlling it directly from the hardware surface itself.
Speaking of hardware: although it's generally reliable and robust, it has a learning curve.
Navigating through the menus and using the touchscreen isn't always intuitive, especially for users who are new to digital mixers.
I'd recommend spending some time learning how the menu system and features work before using it in a live situation – this will save you from potential headaches later on.
Another minor issue is that the StudioLive doesn't have motorized faders.
While this isn't a deal-breaker for me personally, it's worth noting if you're into saving and recalling multiple scenes, as you'll have to manually adjust the faders each time.
While there are some downsides like connection issues and non-intuitive interface, there's no denying that the PreSonus StudioLive offers excellent sound quality and valuable features like wireless control in its price range.
With its advanced channel processing options and integrated recording capabilities, it's still an attractive choice among its competitors.
If you're willing to invest some time into learning its workflow and navigating potential connection hiccups during Wi-Fi control (or simply sticking with hardware control), I think you'll find yourself very happy with what the PreSonus StudioLive brings to your audio production or live performances.
What You Need To Know About Allen Heath QU
I recently had the opportunity to experiment with the
Allen Heath QU series
mixers, and I've got to say that it has been quite a ride.
With a range of models from the QU-16 to QU-32, these mixers offer an amazing set of features and functionalities that will suit different needs.
Here's my experience with it – the good, bad, and ugly – so you can decide whether this is what you're looking for in a mixer.
The Good:
1. Build Quality: The first thing I must emphasize is how incredibly well-built these mixers are. The faders feel smooth and solid, while the rotaries provide just enough resistance for precise adjustments.
2. User-friendly Layout: The layout is clean and efficient. Clearly labeled sections make it easy for anyone to learn their way around the mixer quickly.
3. Tons of Routing Options: With multiple analog inputs and outputs as well as both USB-A (for recording) and USB-B (for multi-track recording), there are numerous ways you can route your audio around this console.
4. Digital Processing Power: One feature that sets this series apart is its onboard digital processing power. You get 4-band parametric EQ on every input channel, graphic EQs on all outputs, compressor/limiter/gate on each input channel, feedback eliminators on all output channels – just to name a few!
5. Built-in Effects & Emulations: The built-in effects processors sound fantastic! I was especially impressed by the reverbs which gave me an immersive experience while creating live mixes.
6. SNAKE Compatibility: If you're planning on using stage boxes or want to integrate an ME Personal Mixing system into your setup, then SNAKE compatibility is a great bonus.
The Bad:
1. Initial Learning Curve: While the overall layout is user-friendly, there's still a learning curve when you first start using this mixer, especially if you're not familiar with digital consoles. But don't worry; once you get the hang of it, it'll be smooth sailing.
2. Limited Channel Count on Smaller Models: While I understand that different models cater to different needs and budgets, I felt restricted by the limited number of channels on some smaller models (QU-16 and QU-24). So, choose your model wisely according to your requirements.
3. No DAW Control Mode: One feature that I missed was a dedicated DAW control mode for using the console as a control surface for my digital audio workstation (DAW). It would have been nice to have that extra level of integration for studio work.
The Ugly:
To be honest, there isn't much in terms of ugliness when it comes to these mixers. The only thing worth mentioning here is that firmware updates can occasionally be troublesome but these instances are rare and could happen with any product out there.
The Allen Heath QU series mixers are powerful tools to add to your audio arsenal. Overall, I am impressed by their performance and feature set.
They're not perfect – but getting close! If you think these features align with what you need in a mixer, then go ahead and give them a shot.
Who The PreSonus StudioLive Is For & Why You Might Choose It Over The Allen Heath QU
PreSonus StudioLive series of digital mixers and audio interfaces cater to a wide range of users, including:
Performing musicians: For bands and artists who require high-quality sound mixing solutions at their live performances.
Recording artists: To meet top-notch recording and mixing requirements of solo musicians or bands, either in a home studio or professional recording setup.
Studio owners/engineers: For those who operate commercial studios and provide clients with state-of-the-art equipment for mixing & mastering.
Schools and churches: Suitable for educational institutions or houses of worship that require advanced audio systems to power their events and services.
Why choose PreSonus StudioLive over Allen & Heath QU?
Although both PreSonus StudioLive series and Allen & Heath QU series are excellent choices in the realm of digital mixers, there are several reasons why someone might choose PreSonus StudioLive over the Allen & Heath QU:
User-friendly interface: One major advantage provided by the PreSonus StudioLive range is its attractive, intuitive interface which makes it easier for users to navigate through options. This can prove to be especially beneficial for those who are new to digital mixers.
Capture Software Integration:An added advantage with the PreSonus StudioLive mixer is its seamless integration with Capture software. This lets you record your live performances directly to your computer, making it easy to edit them later using any DAW (Digital Audio Workstation) like PreSonus' own Studio One or others like Pro Tools or Logic Pro.
AVB Networking: PreSonus StudioLive mixers support Audio Video Bridging (AVB) networking capabilities, which simplifies the process of connecting multiple devices within a setup. With this feature, users can route audio streams with minimal latency and configuration hassle, providing an edge over Allen & Heath's dSnake protocol.
Fat Channel processing:The Fat Channel processing on PreSonus StudioLive consoles offers comprehensive control over dynamics and EQ settings for each input channel. This gives users complete flexibility in shaping their sound to perfection.
Cost-effectiveness: A compelling factor for some users might be the price point of PreSonus StudioLive series compared to Allen & Heath QU series mixers. The more affordable range of StudioLive mixers can make it an attractive option for smaller setups or musicians on a budget without compromising on quality and performance.
Who The Allen Heath QU Is For & Why You Might Choose It Over The PreSonus StudioLive
The Allen & Heath QU series is a line of high-quality digital mixers designed for various applications, from live sound reinforcement to studio recording and broadcasting.
This powerful audio solution caters to the needs of both professionals and enthusiasts, offering a versatile set of features that perfectly fit different use cases.
Key Features of Allen & Heath QU
Total Recall: The ability to save and recall settings instantly allows users to recreate the perfect mix every time. With its reliable motorized faders, adjusting levels for different scenes becomes seamless.
Dedicated Processing: Each channel in the QU series comes with dedicated compressors, gates, parametric EQs, and more. This means that users don't have to compromise on sound quality due to limited processing power.
Daw Integration: The built-in USB interface enables seamless integration with popular DAW software like Pro Tools, Logic Pro X, Cubase or Ableton Live. This makes it an ideal choice for musicians who want a mixer that can double as an audio interface for their studio setup.
User-friendly Interface: With its touchscreen control surface and intuitive layout design, operating the QU series mixers is easy even for those new to digital mixing platforms.
iPad Control App: The custom-designed Qu-Pad app allows users to access all functionalities remotely from their iPads. This enables front-of-house engineers or performers on stage to easily control aspects such as monitor mixes without having to physically access the mixer.
Expandability: The QU series mixers can be easily expanded using the dSNAKE connection for larger setups or stage box configurations, ensuring a future-proof solution for growing audio requirements.
Why Choose Allen & Heath QU Over PreSonus StudioLive?
While both Allen & Heath QU and PreSonus StudioLive series are capable digital mixers, the following factors make QU an attractive alternative:
Better Build Quality: Users often praise Allen & Heath products for their robust construction and high-quality components. This ensures long-lasting durability and consistent performance without compromising on sound quality.
Ease of Use: With its simple layout design and user-friendly navigation system, the QU series makes it easy for beginners to learn professional mixing techniques. In comparison, some users may find the Presonus StudioLive interface more complex to navigate at first glance.
Dedicated Channel Processing: The inclusion of dedicated processing on each channel in the QU series allows users to achieve more refined audio control without sacrificing other features or effects. This is an area where the PreSonus StudioLive may fall short in terms of flexibility.
iPad Control App: The seamless integration with iPad through a custom-designed app gives Allen & Heath an edge over PreSonus StudioLive when it comes to remote control functionality.
So, depending on individual preferences and specific use cases, someone might choose the Allen & Heath QU over PreSonus StudioLive due to its superior build quality, ease of use, dedicated channel processing features, and convenient iPad app integration.
However, both mixing consoles offer powerful solutions for a wide range of audio applications, making the final choice ultimately dependent on personal requirements and priorities.
Buyer's Guide: Important Things To Consider & Look Out For When Buying A Mixer
1. Analyzing your audio requirements
Before diving into the world of digital mixing consoles and live sound engineering, it's essential to get a grip on your audio requirements. Ask yourself:
What type of events or recordings will you be working on?
Will you need multiple channels for instruments and vocals, or just a few for basic podcasts?
How important is portability in your audio recording equipment?
Taking the time to understand what you truly need from your recording studio gear can save you both time and money when making that crucial decision between the two
2. Don't break the bank: Budget considerations
Remember that old saying, "You get what you pay for"? When it comes to pro audio equipment, this rings truer than ever.
However, do not let that deter you from setting a budget and sticking to it! With so many soundboard comparison articles available online, doing research should help refine your options.
3. Knowledge is power: Understanding mixing board features
Whether opting for an analog or digital mixer, familiarize yourself with key mixing board features such as EQs (equalizers), auxiliary sends (for monitoring purposes), onboard effects processing capabilities (like reverb or delay), and digital connectivity options.
4. The I/O game: Audio interface options
When it comes to connecting various devices like microphones or musical instruments with prosumer-level mixers, audio interface options are critical.
XLR connections are perfect for professional microphones.
TRS inputs cater specifically to line level devices such as keyboards.
A USB interface can directly connect your mixer with a computer – an excellent option for podcasters or home studio enthusiasts looking into recording their work via audio mixer software.
Be sure to weigh the advantages and disadvantages of each option when choosing between the two.
5. Software integration: Audio mixer software compatibility
If you plan to use your mixer in conjunction with a Digital Audio Workstation (DAW), it's essential to ensure compatibility between your chosen professional audio tools and the mixers being considered.
Additionally, some mixers offer proprietary software packages that are worth reviewing before making a decision.
6. The learning curve: Ease of use
The latest advancements in technology can be both a blessing and a curse, especially for first-time users. While some audio equipment offers a vast range of features, it may come with the cost of user-friendliness.
Ponder on whether you are up for learning all the bells and whistles or if simplification is key for you when deciding on which product fits your needs best.
7. Expandability options
Investing in pro audio equipment isn't cheap; therefore, it's essential to consider future expansion possibilities when comparing products:
Can additional channels be easily added?
Are there options for expanding send/return configurations or adding extra processing power?
By opting for equipment that can grow with your needs, you're ensuring smarter investments within your professional audio toolkit.
8. In-built effects versus external processors
Many digital mixers boast an impressive array of built-in effects such as compression, equalization (EQ), reverbs, etc., but be sure not to overlook the benefits of external processors too!
Analyze how important in-built effects are towards meeting your requirements versus combining devices like outboard gear processors with more straightforward mixing board features available on either product.
9. Reliability & build quality
As with any electronic device, there's always a risk of unforeseen issues arising. Opt for products that have solid reputations for reliability within the audio industry. A vital tip here is to read user reviews - they provide valuable insight into the long-term performance of various mixers.
10. Seek advice from fellow audio enthusiasts
Before biting the bullet and hitting that 'purchase' button, reach out to friends, colleagues, or even online communities with experience in live sound engineering or recording studio gear usage.
Such conversations often highlight unique perspectives that add tremendous value in making an informed decision between the two.
About Author
Lyrics
Please save some lyrics first.