Today I am comparing the Mackie Onyx vs Focusrite, specifically the Focusrite 2i2 vs Mackie Onyx Artist (just skip the Blackjack if you were considering it), these are two popular brands and two pretty epic audio interfaces for the quality and price.
But when faced with the option of which one to get, which should you choose?
At A Glance
Key Things To Consider
There are a few key things to consider when choosing an audio interface:
Number of Inputs and Outputs
The first is the number of inputs and outputs that you need. If you only need one or two inputs, then either of these interfaces will work great. But if you need more than that, then the Mackie Onyx will be the better choice, as it has more input and output options.
Sample Rate and Bit Depth
The next thing to consider is the sample rate and bit depth. The Mackie Onyx Artist supports up to 24-bit/192kHz, while the Focusrite only supports up to 24-bit/96kHz. So if you need a higher quality recording, then the Mackie Onyx is the better choice.
Latency
The last thing to consider is latency. Both of these interfaces have very low latency, but the Mackie Onyx has a slight edge over the Focusrite in this area. So if you're looking for the interface with the lowest possible latency, then the Mackie Onyx is the way to go.
You Should Read This Next!
A Closer Look At The Focusrite Scarlett 2i2
I have had the Scarlett 2i2 for a while now, and you can checkout my review comparison of the Focusrite Scarlett 2i2 Vs Solo, if you happen to be considering those two interfaces.
The design of the interface is very sleek and professional looking. It's all-metal construction with a red anodized aluminum finish, and it looks great. The unit is small and compact, so it's easy to take with you on the go- perfect for mobile recordings.
It has two combo input jacks on the front, which can be used for either microphones or instruments. And on the back, it has two more line inputs, as well as two line outputs, a headphone output, and a USB port.
The sound quality of the interface is excellent. It has very low noise levels and sounds great with both microphones and instruments. The included software is also very good- it's easy to use and has all the features you need to get started.
The only downside of the interface is that it only supports up to 24-bit/96kHz, so if you need a higher quality recording, then you'll need to look elsewhere. But for most normal people, this won't be an issue.
A Closer Look At The Mackie Onyx Artist
Mackie's Onyx Artist USB audio interface is a great option for singer-songwriters and content creators who are looking for a high-quality, bus-powered interface. The Onyx Artist features an Onyx mic pre plus a ¼" input with Hi-Z switch, allowing you to quickly and easily capture your best performance.
The Onyx Producer expands the versatility of the Onyx series with dual Onyx mic pres and MIDI I/O for controllers, synthesizers and more.
Both models offer zero-latency direct monitoring plus a headphone output, L/R line-output and +48v phantom power. Mackie's Onyx series is a great option for anyone looking for a high-quality, bus-powered USB audio interface.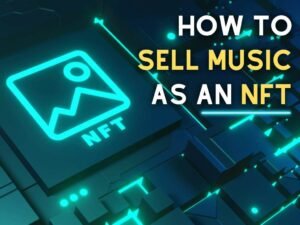 You Should Read This Next!
My Thoughts On The Mackie Onyx Artist After A Week
While I have only had the Mackie Onyx for a little over a week, I have been using it with my Macbook Air and Garageband without any issues.
The sound quality is fantastic and the low latency is definitely noticeable. Overall, I am very pleased with the Mackie Onyx and would highly recommend it to anyone in the market for a new audio interface.
Lyrics
Please save some lyrics first.