If you are here, first of all… Welcome! I am guessing checking out EPIC home studio tours is one of your favorite pastimes, as is mine, and I'm honored to have you here, friend!
Now… on to the good stuff! Here are 15 of the most EPIC home studio tours that I could find. Sit back, relax, and enjoy the show!
1. Zach Luper's Epic Six Figure Home Studio Tour
Zach Luper owns this epic home studio, which has a living room turned into a tracking and control room.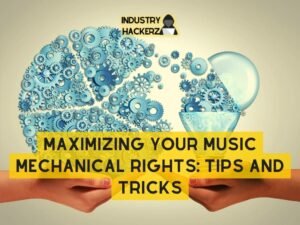 You Should Read This Next!
Zach is a musician, producer, and mix engineer who worked in the business for many years before starting his studio. He named this charming house "Wilora House," located near Charlotte, North Carolina.
Wilora's house has a lot of DIY furniture. Yet, you can still see the creativity and feel the sensations of a fantastic recording studio in town, even if it's a house studio.
Wilora House comprises the most powerful technology available, from recorders to amplifiers. Pro Tools 2020.11, Yamaha HS80Ms, 2x API 512V Pres, Matchless HC-30 w/ 2×12 (Greenbacks), and more gear are available.
You may record, mix, arrange, and pre-produce your songs at Zach's Studio, from demos to complete arrangements. They also rent out studio space and rehearsal space.
Zach believed it was right to transform his house into something that could catch a legacy. Contact Zach right away or pay a visit to this lovely and warm studio. You'll indeed feel at ease when recording your songs.
2. Home Studio Tour & Build ($300 Home Studio Build!)
You'll be amazed that this entire studio costs less than $300!
This studio was designed for people who desire to disconnect from the outer world and immerse in their imagination and creativity through music.
Mike Bello created this studio in his apartment, which is impressive given that he cannot drill holes in the walls. Instead, he constructed DIY panels that do their purpose, which is to improve the sound of the space.
Since Zach values not only sound but also comfort, he also created DIY lighting because he feels he needs to see various lights depending on his emotions and handle projects from a different viewpoint.
Mike was blown away by the results, and the process of establishing his own music studio was highly fulfilling for him, making him enjoy acoustics even more than he previously did.
3. Ray Parker JR's Insane Home Studio Tour
Ray Parker composed and performed the theme song for the 1984 picture Ghostbusters as a solo performer.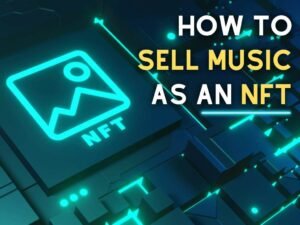 You Should Read This Next!
Ray Parker Jr. has been a legendary guitarist, musician, producer, engineer, and songwriter for almost five decades. Stevie Wonder, Marvin Gaye, and Bill Withers are among his prominent clients.
Ray's studio is next to his house and was made to look like his house on the outside for his neighbors to approve of him establishing a studio in their neighborhood.
The most impressive part is that he made an effort to design it himself. It is a two-story structure with a wine cellar on the first floor where visitors may relax. He built the studio thinking of his neighbors; that's why it is soundproof. 
Ray, as a guitarist, has a collection of one-of-a-kind guitars, including an unmarked Gibson 52, and guitars were given to him by Jones Benson, Stevie Wonder, and Philip Churches themselves.
Rey's studio is completely equipped with the most powerful technology, including several video cameras and headphone systems that you can take advantage of. For Rey, there's no retirement in music and play till you can't play no more.
4. Andrew Huang Show's Off His INSANE Home Studio
Andrew Huang is a Toronto-based music and video producer who enjoys working behind silly, self-imposed boundaries.
He is a skilled and prolific artist, having published over 2,000 songs in various genres. He is perhaps known primarily for the extraordinary musical feats that have earned him over 1.9 million subscribers and 250 million views on his YouTube channel. He had also rapped 300 words in a minute.
Andrew's studio is entirely white, with a limit of just one piece of equipment he needs. Aesthetic and clean, right.
Andrew did not split the studio into recording, editing, or anything else. Andrew has complete freedom to record wherever he wants. This studio was created out of a pure passion for music and sound.
Andrew's studio is a dream come true for his fans.
5. Bunker Five's Incredible Home Studio Setup
Bunker 5 Music is a Nashville recording studio established in 2021 as a new and modern facility for Nashville and the neighboring areas.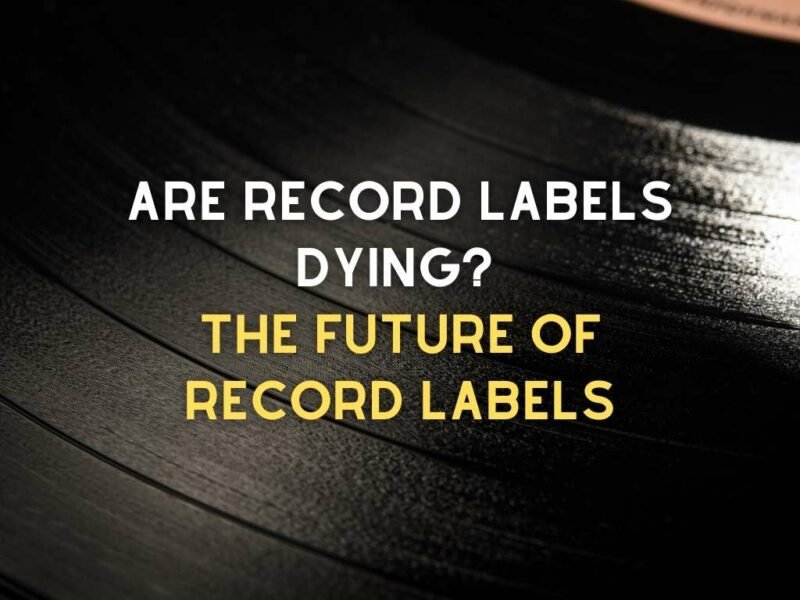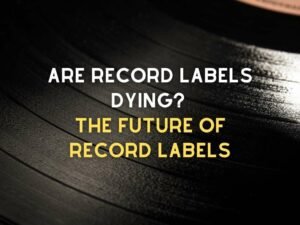 You Should Read This Next!
This studio has a mission to generate positive, uplifting material and is convinced that they can help you develop, record, and create a unique project from start to finish.
Their tracking space is 1150 square feet and features a vocal booth, B3 booth, amp booth, drum booth, and balcony. Lighting bars for videographers' lighting equipment are also installed in the 30ft sloped ceilings.
The area is lined with LED lights, allowing you to turn each booth and wall into any color, allowing you to create a range of styles for every project. Isn't it amazing?
Furthermore, their control room is made of custom-made clouds, insulated fabric walls, and E. Signature diffusers by Portillo.  This space was designed to provide you with the cleanest sound possible! It has ample room for sound engineers, producers, and clients to gather and collaborate on projects.
Choosing the appropriate studio might be difficult; therefore, Bunkerz wants to make the process as easy as possible for YOU!
They have constructed their studio with care and plan for you.
6. Check Out How Thomas Dulin Setup His Garage Studio!
Thomas's Home Studio is in a garage! Apparantly, he actually bought the house from a friend because of the garage and then, with the help of a designer, started building this insane studio in 2017.
It is around 800 square feet and the contractor put a fake door in to make it look like a normal garage.
The building consists of a control room, vocal booth, amp booth, live room, bathroom, and storage closet.
You may also eat pretzels and drink coffee in the studio's bar lab. Additionally, Thomas keeps Polaroids of visitors to his studio. Ah, memories!
This old garage space is cozier than ever overall! It's similar to a simple living room where you and your pals may listen to and create music.
There are already a lot of drums in this studio, but Thomas wants to add more. So, if you enjoy drums, you should definitely check out this place.
You Should Read This Next!
Some of his gear:
Api Transformers
Dbx 560s
Yuri La-4s
Arturia Key Lab 88
Yamaha snare
30s Slingerland kit
U87
44414
Ksm32
635
7. Minimalist Home Studio Tour
Check out Josh's home studio tour in his apartment. Yes, this is how you make it work in a small space and on a small budget!
Josh doesn't even own a microphone stand, but he is resourceful due to the limited space, so he purchased an adapter to convert his tripod stand into a mic stand. Creativeness is the key, right? He even uses blankets hanging from the wall to transform his closet into a vocal booth
Josh spent only $534 on building his perfect home studio in his apartment and still manages to produce top-quality audio! I guess the trick is in his section of equipment.
Some of Josh's Gear:
Cablecreation 2pk, 6ft Monitor Cables
AKAI MPK Mini MKII Midi Keyboard
Audio Technica AT2020 Microphone
Tascam TH-02 Headphones
8. Bedroom Home Studio Setup (And Tips If You Want To Do It, Too!)
Do you believe a studio can be an apartment?
Mark Ellis from Westlake Pro in Nashville explains how to convert a regular apartment bedroom into a functional mixing and recording studio in this video.
Everything is explained, including the proper positioning of the table, windows, panels, and equipment to accommodate the size of the space while still having the best experience in your own recording studio.
It was also explored how to add a vibe to the studio, a crucial component of the space, to make it feel more pleasant to work in.
If you are on a tight budget but want to create your own studio, this video is for you! 
9. Another Bedroom Studio Setup!
It's a fantastic makeover!
This is a do-it-yourself motivational video for someone willing to leave their comfort zone and work hard to create something extraordinary.
You can see how inexpensive, with a little effort and dedication, you can change a plain space into your own medieval tavern-style chamber.
Seeing these kinds of studio setups always serves as motivation for YouTube viewers to start their own studio.
10. David Dicks Home Studio Tour (Music Studio Setup In A Barn!)
This video is a must-see since it features a 40,000-dollar barn-based studio!
A recording studio south of Nashville, Tennessee, is called Red Feather Recording. David Dicks owns and runs the business.
David is excited to take on your project. He has a diploma in Audio Technology from SAE Nashville and years of experience as a musician and engineer.
Red Feather put out tremendous effort in the project's Recording, Production, Mixing, and Mastering stages to make their song stand out from the competition.
They have a control room, live room, vocal booth, drum and guitar amp booth, lounge, bathroom, and workshop room. They also have the best equipment that will help you unleash your talent.
Some of their gears include:
Trident S20 Dual Microphone Preamplifier
Pearl Decade Maple Drum Kit
Behringer Powerplay M16
Solomon LoFreq
Sterling Audio
Lab Series Amplifiers
Audio Technica
11. Home Studio Tour After 40 Years Of Building!
One of Matt's top priorities is to inspire young people to resist being scared away by individuals who want to be territorial of technology and information. Matt will talk about various equipment in this video clearly and practically that many people can comprehend.
Why are you waiting out? Watch the clip right away to learn from the legendary Matt Ottewill. You will undoubtedly get more knowledge from his experience and talents, given his 40 years of experience.
Some of their gears include:
Focusrite Liquid Channel
Neumann M149 Microphone
Grace Design M501
Sound Skulptor M573
12. Hoise-Wide Home Studio Tour!
Yup, they turned the entire house into a home studio! This home is one big studio!
Despite how big it is, they made sure that everything is still close to one another, so it still feels connected.
They go by the name Diamond Productions and offer everything from composition to production, recording, tracking, and mixing.
They have a lounge area, washroom, tracking room, control room, and place for drums.
They also have a room with all their equipment, including microphones, wiring, adapters, and more, in a highly orderly layout.
With so much room and a crew on hand to help with all your studio requirements, you may feel extremely at ease in this home while achieving your dreams!
Diamond Productions is the studio for you if you want a one-stop shop for all your audio production needs.
Some of their gears are:
Apple Mac Pro Rack 2019
DW Collectors Kit 2006
DW Pancake Bass Drum
Adam Audio
PrimAcoustic Absorptions
AudioTechnica ATH M50X
13. Check Out This Tiny Home Studio Tour
This fantastic little studio was created by a father and son!
Shane Standifur is a drummer, audio engineer, and part of the Good Grief band.
He just worked it out with his father! They just use YouTube and Google since they have no idea how to create a studio. They built the studio without any design or production experience, but it turned out better than expected.
The recording, tracking, and mixing are all done in the same room, but everything goes smoothly.
A 1971 Ludwig Studio Classic Drum Set, 1967 Super Fine, and Frankenstein drums are all featured in the studio.
Despite the space's small size, the equipment's positioning and the panels above the drums and sides of the room help to create a balanced and combo sound. A really comfortable place to complete everything!
Even more motivating is that Shane uses Tiktok videos to impart his drumming skills!
14. Another Bedroom Studio Tour
Showing you how to make the most out of your space. You do not need an entire house to build an epic studio.
In this video, the Youtube content creator and musician Dan Leggatt shows off his studio, where he records, practices, and films videos.
Dann designed this room to make things easier where everything is easy to get, and everything is in a smooth flow. He divided the space into an audio and video room. He is not making the perfect studio but only improving the room's sound.
Everything for Dann is budget-friendly, and he doesn't have the need to rush things. Dann believes familiarity with equipment is frequently preferable to owning the biggest and best.
For Dann, compared to the incredible home studios displayed by Andrew Masters, his studio is far from professional, yet it serves its purpose for the time being.
So if you are also on a tight budget but want a studio that can unleash your audio or video potential, you can be inspired by Dann. 
Some of his gears: 
iMac 2009
Logic Pro
Adam Audio Speaker
Behringer UMC404 HD
Campus Stereo Cable
VHT Pitbull CL
15. MKBHD Studio Tour
While this is not necessarily a music studio tour, the MKBHD studio tour is inspiring and all-round epic! In any case, many bits of gear can be used for music production as well as video production and the setup itself is just astounding.
Each staff has their own space to work their best out, zone out and have a lot of work out. They can do whatever they want in their area, and every table is height adjustable.
The studio has a top-down room, especially for the phones they feature on their videos, a set room to shoot videos, a recreation room with billiards, and a robot room.
They also have a central atrium, gaming room, prop room, podcast room, and camera room.
Overall, this studio is just brilliant for the team to work on the best content!
Check it out!
No doubt, these home studio tours were inspiring 😍 – let us know your thoughts in the comment section!!
Home Studio Kits
Setting up your own personal music studio, whether it be in your garage, bedroom, basement, or guestroom, doesn't need to cost an arm and a leg! In fact, there are entire studio kits that include everything from DAW, audio interface, condenser mic, active monitors, mic stand, pop shield, headphones, cables – you name it; all for under $400!
We have picked out some of our favorite ready-to-use home studio bundles below: