So you want to be a music producer? It's a great career choice! But where do you start? How do you get your foot in the door? One option is to pursue music producer internships or apprenticeships.
In this blog post, we will list some resources for finding music producer internships and apprenticeships, as well as tips for getting started in this exciting industry. We hope that this helps you land your dream apprenticeship and gives you the necessary tools to work in the music industry.
Let's get started!
Internship Vs. Apprenticeship
As many people use these terms interchangeably, it can be a little confusing to understand the difference between an internship and an apprenticeship.
There is a lot of overlap between the two, but there are some key differences. An internship is typically shorter in duration (a few months to a year) and unpaid, while an apprenticeship lasts for a longer period of time (usually one to four years) and includes a combination of paid work and on-the-job training.
You Should Read This Next!
Simply put, an internship is a short-term work experience where you learn about a certain profession or company. An apprenticeship, on the other hand, is a longer-term training program that allows you to gain hands-on skills.
Both are valuable in the sense that they add to your CV or resume, however, as with everything, longer-term experience is always better.
If you are caught between two: a great internship or a great apprenticeship, first compare the companies, the roles they are offering and whether you will have an opportunity to continue on working for the company if you wish, whether you will make good industry contacts and generally if the experience would be good for your career.
Where To Find Music Producer Internships
The most common places to look for music producer internships is reputable job boards. These are updated regularly and are the go-to spot for large companies to post their vacancies. Below are some of the most popular ones.
Indeed
Simply Hired
LinkedIn
Reed.
etc.
You can also search specific music industry websites, such as;
These are just a few examples - there are many more out there! However, there are more specific spaces offering music industry internships to kickstart your career as a producer, read on!
Music Industry Internships
While most internships compensate the intern with either college credit, a stipend or salary.
It is a very competitive and sort after position, so for this reason, companies such as MII have been set-up to provide a surefire way for serious interns to get a head start.
This comes at a cost, and it is not free. So instead of making a little bit of money while learning, you will need to pay for the opportunity to learn.
However, this route guarantees an internship for the chosen time period. Below are their rates:
Program Prices
| | |
| --- | --- |
| 4 weeks | £800.00 $1,100.00 |
| 6-8 weeks | £900.00 $1,200.00 |
| 10-12 weeks | £1,050.00 $1,450.00 |
| 16 weeks | £1,200.00 $1,650.00 |
| 20 weeks | £1,400.00 $1,900.00 |
| 24 weeks* | £1,600.00 $2,200.00 |
| 48 weeks* | £1,900.00 $2,600.00 |
Check out Music Industry Internships here.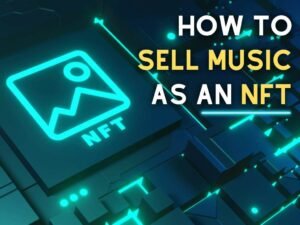 You Should Read This Next!
Sony Music Internship Progams
Sony Music is one of the "big three" record companies, alongside Universal Music Group and Warner Music Group.
Every year, Sony music offers a 12-week paid internship program for college students who are interested in learning about the music business.
The program is very competitive, as you can imagine, and internships are offered in a variety of departments including A&R, marketing, digital media, and more.
The future leaders of the music industry are being trained at Sony Music right now. With Sony also offering internships in different sectors of the music business such as; marketing, finance, and, A&R etc.
Interns get to learn from experienced professionals all while sharpening their creative skills; this is an immersive experience that will prepare them best possible way into professional life after graduation!
Sony Music Internships are available in the following locations:
Sony Music – New York & New Jersey
Sony Music – Culver City, CA
Sony Music – Nashville, TN
Sony Music – Miami, FL
Provident Music Group – Franklin, TN
Check out music producer internships at Sony Music.
Indeed
Check out Indeed.com Music Producer internships here.
Indeed list internships from some top companies such as:
TikTok
Sony Music
NBC Universal
Indeed has been the go-to resource for music producer internships for a while.
Simply Hired
Simply Hired is a job search engine that aggregates jobs from thousands of sources into one easy-to-use website.
You can search by job title, company name, or location.
Check out Simply Hired Music Producer internships and apprenticeships.
Production Hub
Although it was originally created for film and TV, The Production Hub is a great resource for media professionals of all levels.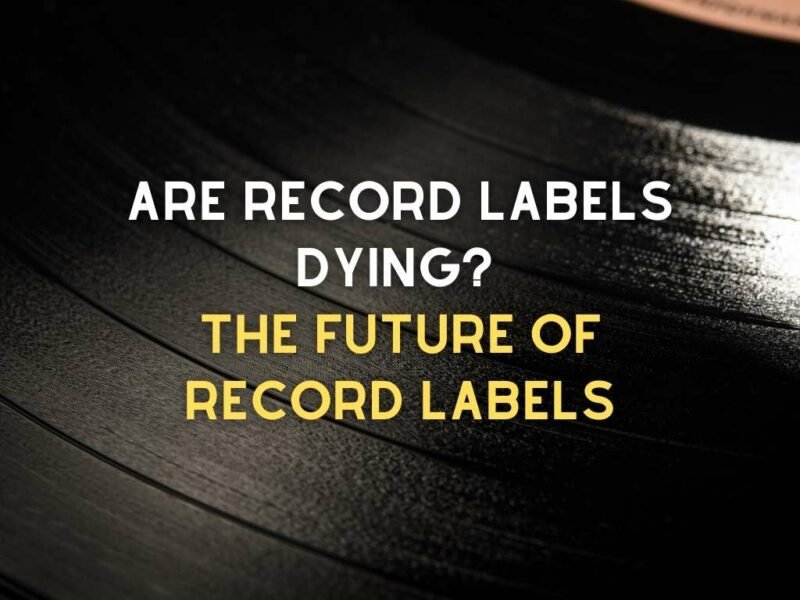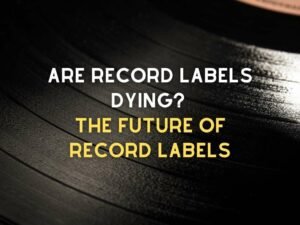 You Should Read This Next!
They offer a variety of services such as music production internships and jobs, music videos etc. So if you just want to get in the industry and see what is out there, network and build your skillset up, Production Hub is a good place to scout.
Check out the Production Hub website here.
Chegg Internships
Browse Chegg Internships for opportunities.
Music Producer Internship Program (At A Music Studio)
Hopeful interns can find opportunities at music studios. Some well-known and larger music studios offer music producer internship programs that allow interns to be mentored by an experienced music producer. This is a great opportunity to learn the ropes of music production and develop professional relationships in the industry.
If you are not able to find an internship or apprenticeship for music producing specifically, be flexible. Geeting your foot in the door and networking is the most important thing.
Contacting Music Studios Directly
You can use our music studio directory to find a local music studio and contact them directly. You may be able to get an internship or job shadowing one of their engineers or producers and gain a tonne of work experience.
Tips for Getting Started in Music Production Industry
Below are some tips to help you get started in the music production industry:
Experiment With Different DAWs
Learn how to use different music production software, such as Logic Pro X, Ableton Live, or FL Studio.
Eventually, you will discover your favorite and find your own flow, but it is good to become well-versed in multiple DAWs as you will soon realize that different studios may have their preferences.
Being well-versed in multiple popular music production programs gives you an advantage when looking for different internships and opportunities.
Music Production Blogs
Follow blogs about the music industry including reviews and interviews with professionals from different sectors of the industry (e.g., artist management).
You Should Read This Next!
Try to read articles about starting a career in music production, including how-to articles and advice pieces written by professionals working in the field (e.g., personal stories of people who have successfully transitioned into careers as professional audio engineers)
Find Opportunities On Social Media
Social media has been single-handedly responsible for building thousands of successful careers over the past 10 years alone.
When it comes to music production, Twitter, TikTok and Instagram are all great platforms to find new music, learn about industry news, and get insights from professionals.
You can also find music producer internships and apprenticeships on social media platforms such as Instagram and Facebook.
If you can find a music producer to shadow and have mentor you, this will do unbelievable things to your skill and knowledge.
Joining Professional Organizations
There are many professional organizations for music producers that offer members a variety of resources and benefits, such as music production internships, discounts on music production software and hardware, access to industry events, and more.
Some of the most popular professional organizations for music producers include:
- The Recording Academy (NARAS)
- National Music Publishers Association (NMPA)
Get A Head Start - Learn Music Production From The Best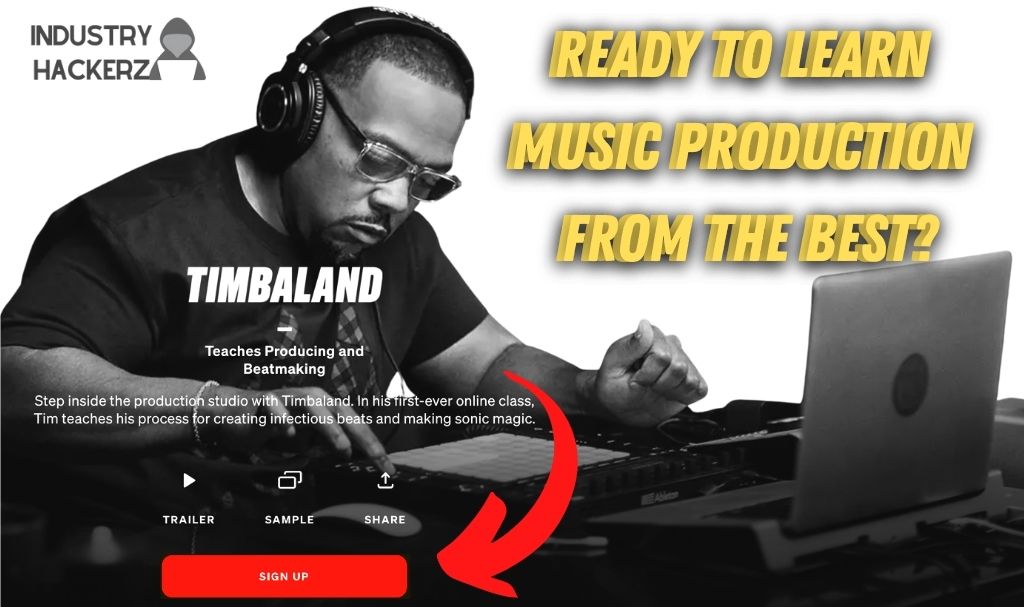 If you want to kickstart your DAW learning and skills even further; I highly recommend Timbaland's Masterclass! It is like being mentored by the best in the industry and having him right there in the room with you as your personal producer!
You will learn everything from how he uses different types of software, to advanced mixing techniques, sound selection, and more. I cannot recommend it enough!
FAQs
What are the most important skills for a music producer?
The most important skills for a music producer are:
- Critical listening
- Music theory
- Strong understanding of audio engineering principles
- Fluency in popular DAWs
What should I do if I don't know how to use a DAW?
If you don't know how to use a DAW, you can find many online tutorials or classes that will teach you the basics.
Once you have a strong understanding of the basics, you can start experimenting with different software to find the one that best suits your needs.
Do I need a degree to be a music producer?
No, you do not need a degree to be a music producer. However, having a degree in audio engineering or music production can give you a strong foundation to start your career.
What are some common music producer jobs?
Some common music producer jobs include audio engineer, studio mixer, sound designer, and composer.
What is the average salary for a music producer?
There is no average salary for a music producer as the job is largely project-based. You could have a full-time or part-time position as a music producer or studio engineer at a label or recording studio but you may still have other projects and work commitments so the earning potential is essentially limitless.
Lyrics
Please save some lyrics first.