When you're ready to take your music career to the next level, it's time to start recording in a professional studio.
But with so many options to choose from, how do you know which one is right for you?
To help you out, we've put together a list of the 10 best recording studios in Florida.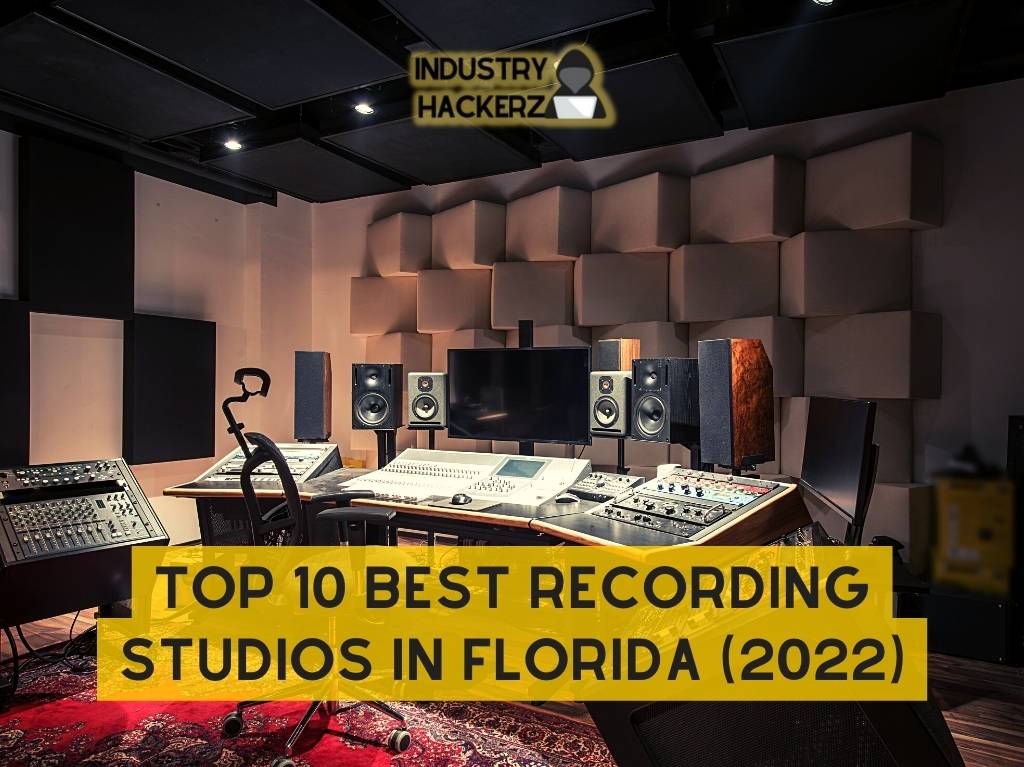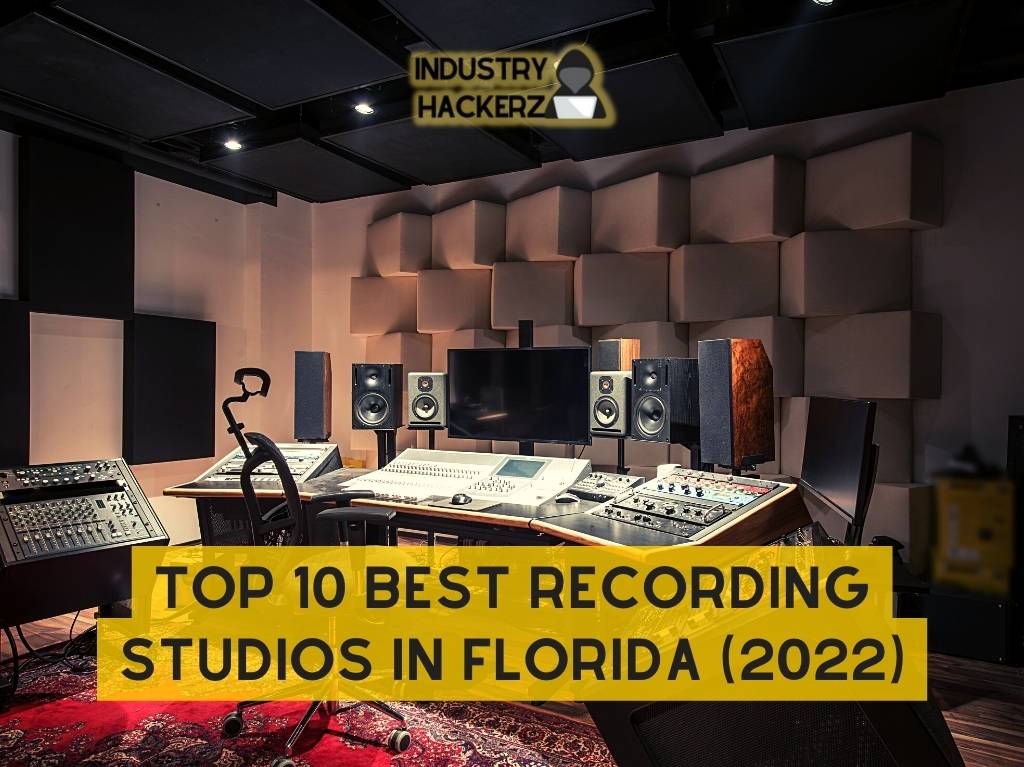 House of Hits Recording Studio
House of Hits Recording Studio is one of Miami's foremost music production studios and is owned by Vinny DeLeon who is popularly known as Mr. Mix and Master.
Celebrities such as The Weeknd, French Montana, Future, Gucci Man, Lil Pump, Rick Ross, Yo Gotti, Lil Yachty, Jeremiah, Tyga, Wiz Khalifa, Kevin Gates are a few of the musicians who have either recorded, mixed, or mastered their songs at House of Hits Recording Studio. Truly, they live up to their name!
With over 390 reviews on Google Business and a 4.9-star rating, many reviewers loved this studio for the knowledgeable staff who are kind and welcoming. Also, several reviewers have good things to say about the studio's facility and equipment – it's one in town!
Website:
Location: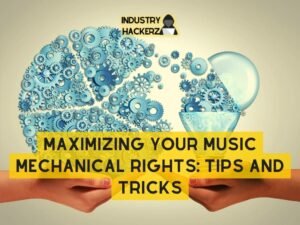 You Should Read This Next!
300 NE 75th St Unit 112 Miami FL 33138, United States.
Email:
Services:
Online Mixing
Online Mastering
Online Beat Mixing
Recording Studio
Radio Edits
Cost:
| | |
| --- | --- |
| Online Mixing | $109.99 – $299.99 |
| Online Mastering | $39 – $74 |
| Online Beat Mixing | $99.99 – $199.99 |
| Recording Studio | $74.99 |
| Radio Edits | $39.99 |
---
Clear Track Recording Studios
Clear Track Recording Studio is based in Tampa Bay, offering a wide range of music production services for musicians who want to record great music for their listeners.
Established by Mike Johnson who has been a Music Professional since 2002, Mike's expertise and years of experience in the industry shine through in every aspect of Clear Track Recording Studio. 
Clear Track Recording Studio features four different recording facilities, each with its unique purpose.
Whether you are into songwriting or you want to record a new song professionally, or you want to mix and master a song you've recorded already, Clear Track Recording has all the necessary facilities to meet your desires.
Clear Track Recording Studios has a 4.9-star rating with 142 reviews on Google Business.  The majority of the reviewers are very satisfied with the services provided and even promise to go back again as soon as they have the need for a recording studio.
Website:
https://www.cleartrackstudios.com/
Email: 
Location:
814 Franklin St, Clearwater, FL 33756, United States.
Services & Costs:
Audio Recording
Music Production and Songwriting
Mixing and Mastering
Session Musicians
Voiceover and ADR
Audio Engineer Training
Pro Tools Lessons
The Mix Class (Intermediate and Advanced)
Rate:
Send them an email to confirm their rates.
---
Bay Eight Recording Studios
We are certain that you are not a stranger to these names: "Fabio "Estefano" Salgado, Gloria Estefan, Nas, Ricky Martin, Lil Wayne, Marc Anthony, Dizzee Rascal, Paulina Rubio, Lil Pump, Jennifer Lopez, Rick Ross. These are a few of the artists that have used the services of Bay Eight Recording Studios.
This studio has a 4.9-star rating on Google Business, with not less than 140 detailed reviews. Most of the reviewers have something to write about the clean studio space – one even wrote that they could eat on the floor – haha. Their customer service is also top-notch. Their customer support staff are very pleasant and patient.
Website: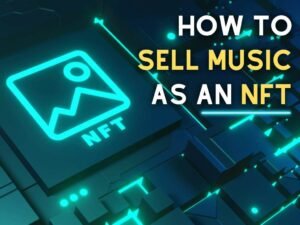 You Should Read This Next!
Email:
Location:
15421 W Dixie Hwy Bay 8, North Miami Beach, FL 33162, United States.
Services & Costs:
Studio Rental
Music Production
Mixing
Mastering
Voiceover and ADR
Session Musicians
Send them a mail at [email protected] to inquire about their rates.
---
Goldie Sound Productions
Goldie Sound Productions is a media production company, however, they specialize in music production, voiceover recording, audio recording, and mixing.
Established in 2004 by Adrian J., who some years ago, was an intern at Patchwerk Studios (Atlanta).
Asides from the affordable studio rates, you'd also enjoy the following amenities at Goldie Sound Productions – Lounge, Wi-Fi, Cable Television, PlayStation 4, Runners (they run errands for you during your session in the studio), Complimentary Fresh Popped Popcorn, Vending Machine (Most things cost $1), Security Cameras.
With a 4.9-star rating and a total of 118 reviews on Google Business, one of the recurring comments is on the professional and calm staff and the beautiful environment Goldie Sound provides for their customers.
Website:
Email: 
Location:
1367 E Tennessee St, Tallahassee, FL 32308, United States.
Services & Costs:
Commercials
Voice Overs
Post Production
Mixing
Audio Recording
Music Production
Consultations
Graphics Design (Flyer, Album Covers)
Web Development
Free Artist Consultation
Audio Engineering Consultation
Album/Project Consultation 
---
Criteria Recording Studios
Criteria Studio was established in 1958 by Mack Emerman, with a total of seven studio facilities.
The studio has recorded many hit songs since its inception and has worked with artists in different genres.
Criteria Studio is highly recommended as they have 107 reviews on Google Business with a 4.9-star rating.
Website: 
http://www.criteriastudios.com/
Location:
1755 NE, 149th St Miami, FL 33181, United States.
Services & Costs:
---
HerBoss Studio
Renee, the owner of HerBoss Studio is a professional and she makes the atmosphere comfortable for all their clients.
HerBoss is a top-rated studio with a 4.9-star rating and over 145 reviews on Google Business. One of the reviewers mentioned that the "2018-19 ESPN College Basketball Awards voiceovers by DJ Venom B.I.H." was recorded in HerBoss Studio. We'd love to read your feedback if you plan on visiting there soon.
Website:
https://www.herbossstudio.com/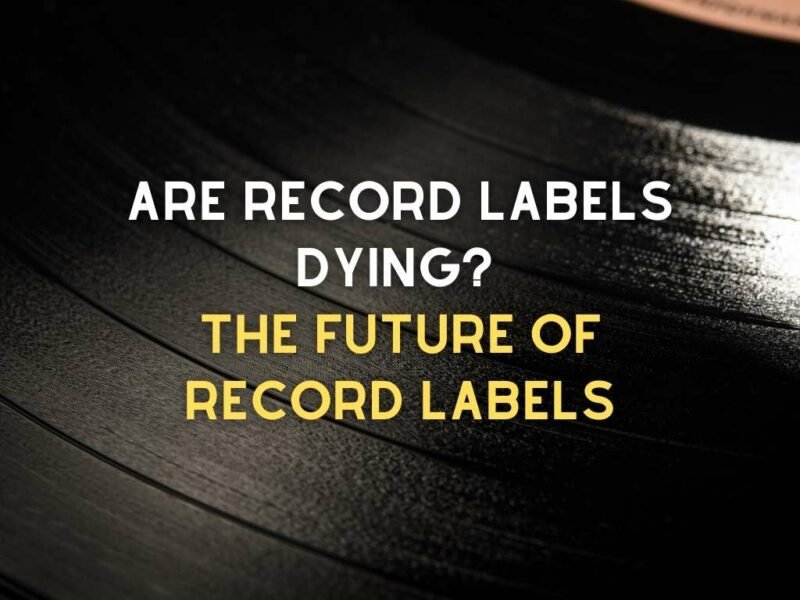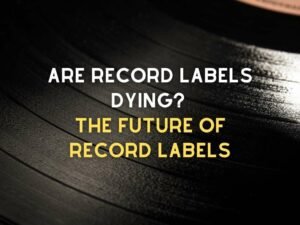 You Should Read This Next!
Email:
Location: 
2798 Recker Hwy, Winter Haven, FL 33880, United States.
Services & Costs:
| | |
| --- | --- |
| List of Services | Price |
| Studio A (2 hrs minimum) | $120 |
| Studio B (2hrs) | $81 |
| Rent Studio A (2hrs minimum) | $79.99 |
| Mixing Per Track | $75 |
| Unlimited Recording (8 hrs) | $350 |
| Studio A (4 hrs) | $202 |
| Studio B (1 hr) | $51.99 |
---
CTC Studio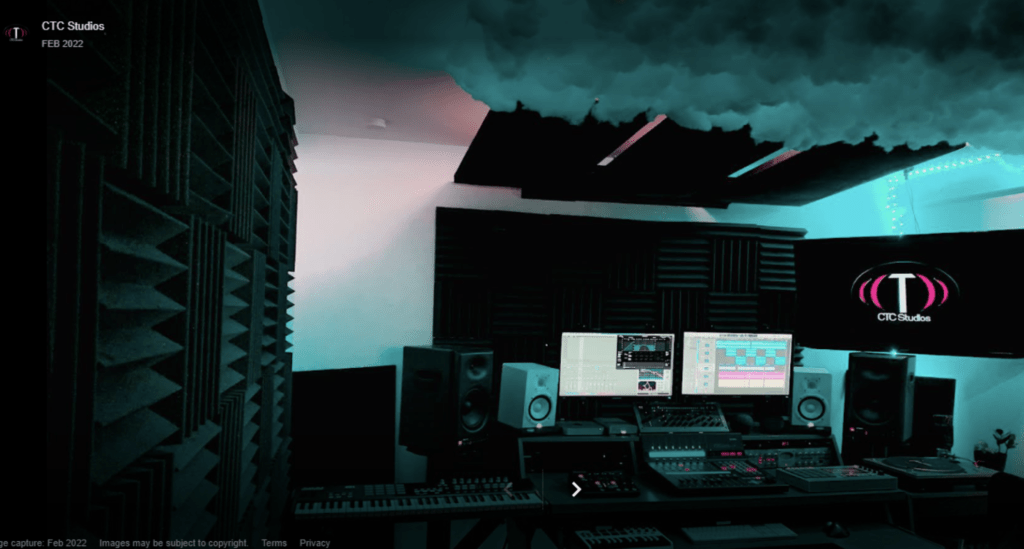 If you're not sure where to record your songs in Central Florida, you should definitely visit CTC Studio.
With 141 reviews and a 4.9-star rating on Google Business, CTC is a go-to for music production and post-production services.
Website:
Email:
Location:
909 E South St, Orlando, FL 32801, United States.
Services & Cost:
Music Production
Recording
Song Writing
---
A2F Studios
A2F Studios is a 4.9 star rated studio with about 140 reviews on Google Business. Will, the owner of the studio founded this studio in 2017 and has been doing great for the music industry in Miami to date. Reviewers are pleased by the experience they had when they visited the studio and many of them confirm that the studio truly lives up to the hype.
Website:
Email:
Location:
2020 NW Miami Ct, Miami, FL 33127, United States.
Services & Costs:
Sound Design
Mixing
ADR
Dubbing
Subtitling
Video Editing
Production
Studio Rental
Send them an email to know the studio rates.
---
Suite 16 Recording Studio
Located just about 15 minutes walk from Bush Gardens. Suite16 is hands down one of the best recording studios in the Bay Area.
From recording to videography, to promotions and marketing, Suite 16 Recording Studio is every artist's delight. They have  all the facilities and services you need for your song from start to finish.
They are highly recommended by 130 Google reviewers as they also have a 4.8-star rating.
Website:
https://www.suite16recordingstudio.com/
You Should Read This Next!
Email:
Location:
1005 W Busch Blvd #203, Tampa, FL 33612, United States.
Services & Costs:
| | | | | |
| --- | --- | --- | --- | --- |
| Recording | Mixing/Mastering | Production | Graphic Design | Photography & Videography |
| Voice Over | Track Editing | Beat Production | Logos | Photoshoots |
| Vocal Tracking | Track Mixing | Song Production | Branding | Music Video |
| Live Band | | | Websites | Advertisements |
| Re-amping | | | Cover Art | Picture Editing |
| Instrument Tracking | | | Social Skins | Video Editing |
---
Endangered Wise Men Recording Studios
Rick Grice, the owner of Endangered Wise Men Recording Studio, has a decade's worth of experience in the music industry. For more than 10 years now, he has worked as a producer for countless artists.
This studio is available not only for solo sound recording, if you have a band, but you can also all come over to experience the vibe in Endangered Wise Men Recording Studios. They also provide tracking, mixing, and mastering services and their equipment is world-class.
The studio has a 4.8-star rating and has over 120 reviews on Google Business.
Website:
https://www.endangeredwisemenstudios.com/
Email:
Location:
2728 Phyllis St, Jacksonville, FL 32205, United States.
Services & Costs:
Rehearsal Space
Mixing
Mastering
Music Production
Send them a mail to know the availability of the rehearsal space and enquire about their rates.
Tips For Narrowing Down Your Studio Search
As you can see, when it comes to finding a top-notch recording studio, you are spoilt for choice in Florida. So how do you narrow down the field and find the right studio for your needs? Here are a few tips to help you choose one of Florida's best recording studios:
1. Do your research: This is the most important step in finding a great recording studio. Take some time to read online reviews and talk to other musicians who have recorded in Florida. This will help you get a better sense of which studios are reputable and which ones to avoid.
2. Ask around: Once you've done your research, reach out to your friends and contacts in the music industry. Ask them if they have any recommendations for recording studios in Florida. 
3. Consider your budget: Recording studios can vary widely in price, so it's important to consider your budget before you start looking. If you're on a tight budget, you may want to consider smaller studios or those that offer discounts for new clients. 
4. Schedule a visit: Once you've narrowed down your options, schedule a visit to each of the studios you're considering. This will give you a chance to see the facilities and meet the staff before making a final decision. 
5. Trust your gut: In the end, it's important to go with your gut feeling. If a studio doesn't feel right to you, then it's probably not the right fit. Trust your instincts and choose a studio that makes you feel comfortable and confident.
Don't Forget Your Recording Session Essentials…
1. Game Plan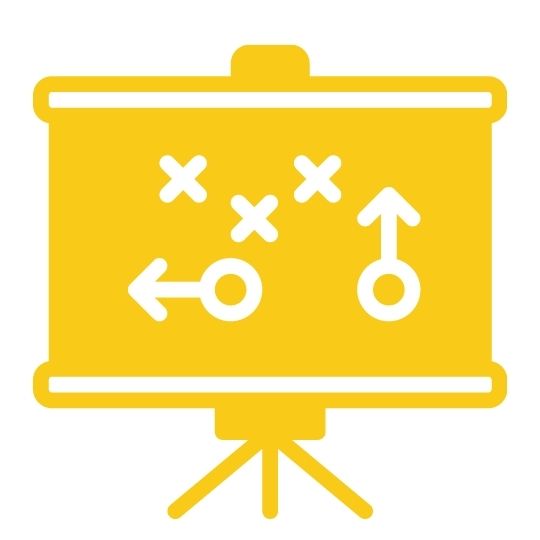 You should go in there with a plan of what you want to achieve. This will make it easier on both you and the engineer, and will help keep things moving along.
2. External Hard Drive
Sale
SAMSUNG SSD T7 Portable External Solid State Drive 1TB, Up to 1050MB/s, USB 3.2 Gen 2, Reliable...
PORTABLE STORAGE: The light, pocket-sized Portable SSD T7 delivers fast speeds with easy and reliable data storage for transferring large files, including...
TRANSFER IN A FLASH: Transfer massive files within seconds with the incredible speed of USB 3.2 Gen 2; Embedded PCIe NVMe technology delivers blazing fast...
BUILT STRONG AND SECURE: Unlike HDDs, the Portable SSD T7 has no moving parts so it's more resistant to shock; Plus, its solid aluminum unibody...
RELIABLE THERMAL SOLUTION: The T7's advanced thermal solution uses the Dynamic Thermal Guard to withstand and control heat, so the portable SSD stays at...
SLEEK AND COMPACT: Roughly the size of a credit card and only weighing 2 oz, the T7 fits comfortably in the palm of your hand and is light enough to take...
Get yourself an external hard drive. This way, you can take your sessions home with you and have a backup in case something goes wrong.
3. Powerbank
Sale
BLJIB Portable Charger 32000mAh, 22.5W QC 3.0 PD 20W Smart LED Display Fast Charging Built in Cables...
Battery Pack with LED Display: 32000mAh Li-polymer can 8 charges for typical iPhone, 6 charges for Samsung Galaxy, 3 charges for iPad Mini, perfect for a...
Portable Charger with Built in Cables: The integrated cables with grooves are convenient for storage, more than 10,000 bending tests prove its durability,...
PD 20W Quick Recharging: Micro input, iOS input, Type-C (PD 20W) input & output support bidirectional quick speed charge for most mainstream devices...
Power Bank Fast Charging: 2 USB-A QC 22.5W output and 1 Type-C PD 20W output, which only takes 30 mins to charge for iPhone 12 up to 50% and 40 mins to...
Comfortable and Safe Design: The Ergonomic design fits comfortably and stylish in your palm; besides, the rechargeable power bank is equipped with multiple...
You never know when you're going to need a power bank. It's always better to be safe than sorry!
4. Snacks and drinks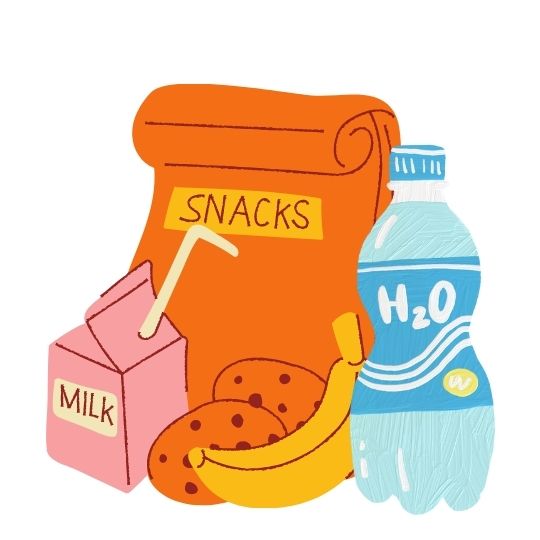 Stay hydrated and fueled up so you can perform at your best.
Is your business featured on our Top-Rated List? Awesome! Promote this page on your site or blog! Just copy and paste the HTML below to embed this badge!
<a href="https://industryhackerz.com/top-10-best-recording-studios-in-florida/" ><img src="https://industryhackerz.com/wp-content/uploads/2022/05/badge-4.png" alt="Industry Hackerz Top-Rated Business"></a>