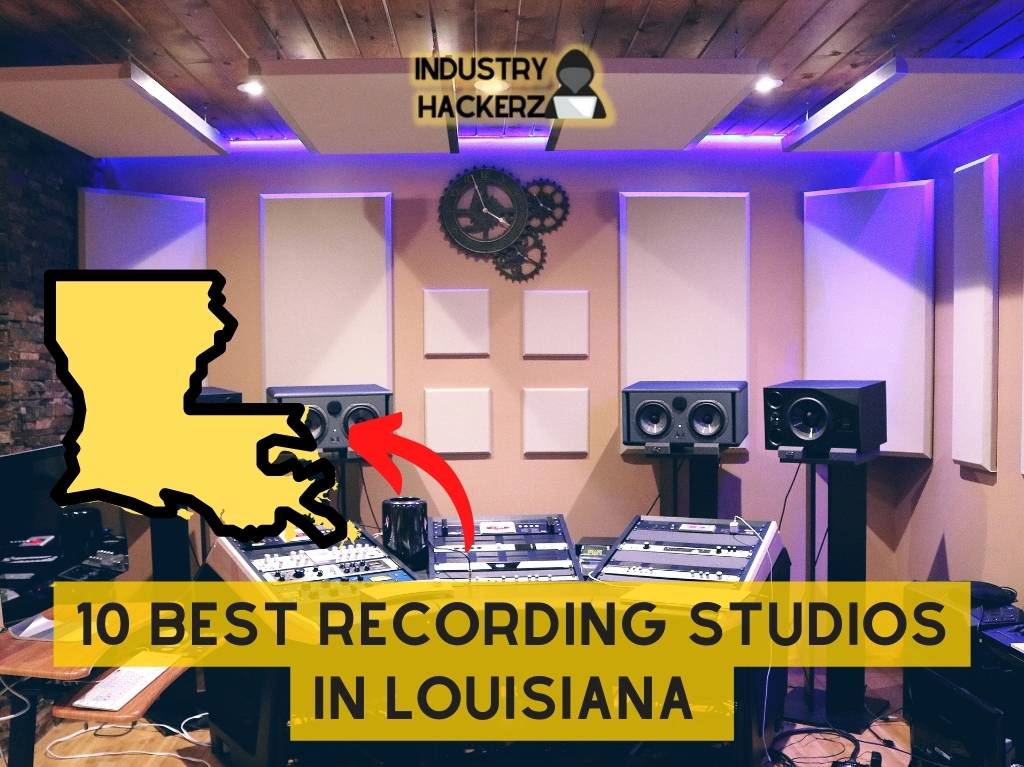 Dockside Studio Recordings
Dockside Studios is established on a serene 12-acre estate in Cajun country. This beautiful private setting sits along the banks of swampy Bayou waters, surrounded by cypresses and mammoth live oaks. 
The studio offers 24 hours accommodation where you can stay as you tap into your creativity. They provide a lodging area in the main house and a poolside suite with numerous spacious rooms where you can comfortably feel at home close to your project.
The studio houses a massive selection of vintage sound gears, including a Custom Discrete 52 input Neve 8058 console, high-end recorders, microphones, and outboard gears. Combined with the talent and expertise of the producer and engineer, you will not think of a better place than Dockside.
This eight grammy awards winning studio has worked with hundreds of artists: new talents, intermediates, and professionals. You will not go wrong with them. The clients here can't get enough of the warm, welcoming atmosphere surrounding the studio.
Website: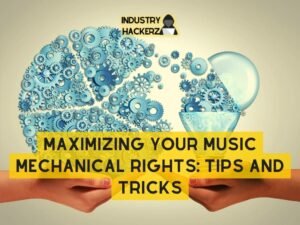 You Should Read This Next!
Email:
Location:
4755 Woodlawn Rd, Maurice, LA 70555, United States
Costs and Services:
Not available. Contact them for pricing.
Studio In the Country
As the name suggests, this studio sits on a 26-acre piece of land in the countryside of Bogalusa, 76 miles northeast of New Orleans. 
Since 1973, it has produced classic hits such as Stevie Wonder's Journey Through the Secret Life of Plants, Kansas's gold & platinum albums Masque, Leftoverture, and Point of Know Return. Studio In The Country has also worked with hundreds of other artists.
The studio features a whole house with a kitchen and 5 bedrooms, catering for your accommodation while you are there. It also houses a wide array of modern audio gears and instruments perfect for your project.
Garnering a 5-star rating, the reviewers mostly recommend this studio for its top-notch sound engineering and excellent customer service. 
Website:
Email:
Location:
21443 LA-436, Bogalusa, LA 70427, United States
Cost and Services:
Studio Base Rates per Day
| | |
| --- | --- |
| Without Engineer  | $600 |
| With a Staff Engineer  | $750 |
| With Engineer Mumphrey  | $1250 |
Other Costs
| | |
| --- | --- |
| House Charges | $100 – $200 per Night  |
| Piano Tuning  | $100 |
| Runners | $100/day |
| Gears | $50 – $100 per day depending on the type of gear. |
Wave Theory Studios
Located in the heart of Lafayette, Wave Theory Studio is among those that provide the highest standard of recording in the area and beyond. 
t is run by a small team led by Austin Dore, an experienced songwriter, producer, and engineer. He's played a role in hundreds of songs that have been featured on Rolling Stones Breakthrough 25 Chart, articles on CMT, top 25 on iTunes Country Music Charts, etc. In his able hands, your project will be successful. 
The services offered here include songwriting, vocal production, and programming. They specialize in Pop, Hip Hop, country, and RnB genres of music.
Here, they promise to walk with you throughout your musical journey, providing an environment where you can create the best songs you've ever written.
Website: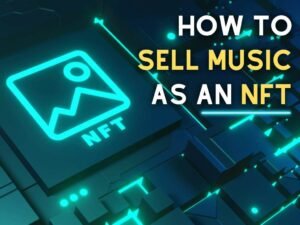 You Should Read This Next!
Email:
Location:
100 William O Stutes St, Lafayette, LA 70506, United States
Cost and Services:
Contact them to request a quote.
Sockit Studio
Sockit studio was established in September 1999 and started running in November 2000. Since then, it has produced hits, of which some have earned Grammy nominations. 
Sockit houses two studios, A and B, heavily equipped with an assortment of analog and digital gears, custom wired to provide versatility. They offer mixing and recording services, voiceover, podcasting, phone patch capabilities, and mastering.
They also provide in-house production by their engineers as well as outside production through affiliations with other producers of different genres. 
Do you need to capture the look you want for your session, listening, or birthday party? No worries. Sockit can collaborate with your photographer or videographer to provide the exact image you need. They have a HUE Lighting system that functions seamlessly.

Website:
Email:
Location:
10379 Mammoth Ave, Baton Rouge, LA 70814, United States
Cost and Services:
Not available on their website.  Contact them for details. 
Music Shed Studios
Based in New Orleans, Music Shed provides a unique environment enhanced to offer comfort for creative workflow. It comprises a team of owners, administrators, engineers, and producers who are passionate about making each record a success.
The skillful staff ensures the provision of comprehensive, creative, and professional services custom-made to your project.
The studio houses a variety of spaces for different needs and a massive array of advanced tools for recording, mixing, and editing. The engineers will handle your projects with care and vigilance to sonic detail. They are well-versed with various music genres and can get your project into shape.
Music Shed has worked with the likes of Janelle Monae, Disney Channel, Discovery Channel, R.E.M, and more.
With a 5-star Google rating, Music Shed is hands down the best recording studio in the city as it has served top artists from New Orleans.
Website: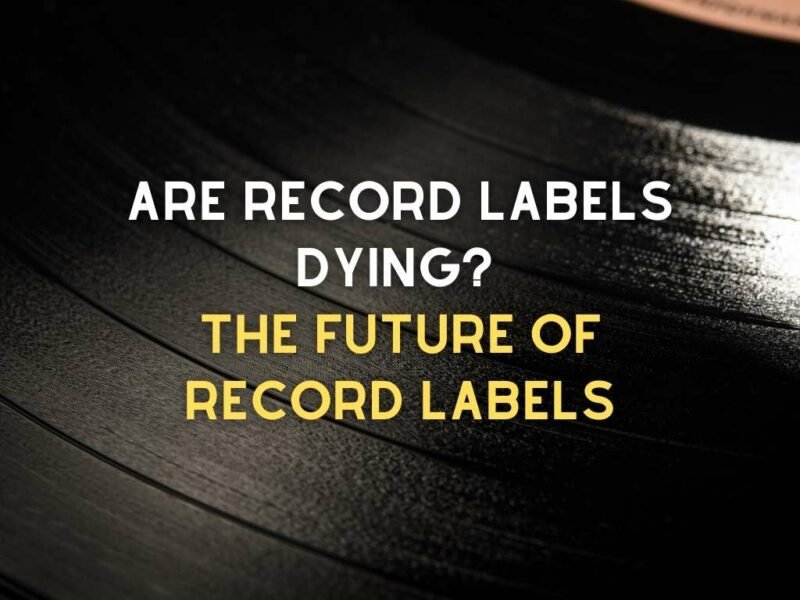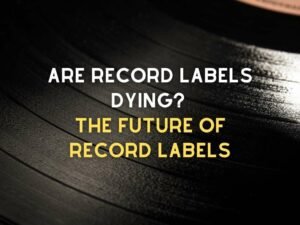 You Should Read This Next!
Email:
Location:
929 Euterpe St, New Orleans, LA 70130, United States
Cost and Services:
Studio A
| | |
| --- | --- |
| 3 Hour Block (minimum requirement) with staff engineer  | $250$80/hr after the 3 hours minimum  |
| Preliminary Setup Time | $50/hr |
| 10 Hour Block (full day) | $800 |
| ADR/Telephone Patch Session (staff engineer included) | $95/ hr |
| 2″ Analog Tape Machine  | $50/day |
| Assistant/Runner (upon request) | $15/hr |
Studio B
| | |
| --- | --- |
| Mixing and Editing  | $60/hr |
| 10 Hour Block | $600/day |
Miscellaneous 
| | |
| --- | --- |
| File Transfer/Archival  | $25/hr Digital to Digital $30/hr Analog to Digital  |
| Mobile Recording  | Call for rates |
| In-Studio Video | Call for rates |
Music City Studios
Music Studio City (MSC) was founded in 2011 out of the desire to provide a state-of-the-art facility for artists in Northeast Louisiana and beyond. What started as a studio for audio engineering and production is now growing into a one-stop shop for all that is media content.
Besides audio production, they offer photography and video services as well as podcast recording.
The studio accommodates three working stations, studios A, B, and C, each designed with the highest equipment quality possible. This is so that they can provide the best quality of content you want.
The staff at MSC are the best. You'll be treated like family. Their hospitality is something you'll want to come back to.

Website:
Email:
Location:
1511 N 7th St, West Monroe, LA 71291, United States
Cost and Services:
| | | | |
| --- | --- | --- | --- |
| Sessions  | Studio A  | Studio B  | Studio C |
| 1-4 Hours | $70/hr | $50/hr | $60/hr |
| 5 – Hour Block | $320 | $220 | $270 |
| 10-Hour Block | – | – | $525 |
| 20 Hours | – | – | $1,025 |
Video and photography Services
| | | |
| --- | --- | --- |
| Service  | Package | Cost |
| Video  | The Twin City MSC | $700$500 |
| Photography  | Call for rates | Call for rates |
Vybe Studio
Are you looking for a studio that has all the good vibes? A place you can comfortably be your true self, a home away from home? 
Vybes studio provides that and more. Here, you'll be left feeling satisfied with the final product. The production team has years of experience working with various local and international artists.
This studio provides recording, mixing, and mastering services for all genres of music. That's not all; they also record dialogues such as poems, radio commercials, and vocal overdubbing.
Vybes is home to 24 individual HD tracking channels, a large live room, and separate booths. Therefore, if you are a band, Vybes is the place to be. It is also famous for the long-term relationships they build with its customers. No matter who you are, a beginner or pro, they'll treat you like family.
Website:
You Should Read This Next!
Location:
38027 Post Office Rd, Prairieville, LA 70769, United States
Cost and Services:
| | |
| --- | --- |
| Service  | Costs |
| Audio Recording (Engineer incl.) | $50/hr |
| 3 Track Live Demo and Mixing Bundle  | $475 |
| Mastering1 Song3-5 tracksMore than five tracks | $100/song$80/song$70/song |
| Live Music Services On-Site | Call for Rates |
| Musicians for Hire | $75/musician  |
Sandbox Recording Studio
Sandbox was born out of an old house in the artsy Highland neighborhood by Darren Osborn and his wife. They initially wanted a studio for their demos, but it was bigger than they thought. Since then, much history has been made here, including recordings with celebrities like Jack Black, Bernie Mac, Samuel L. Jackson, Forest Whitaker, and more. 
Sandbox has been around for over a decade, and it's famously known as a place where you can record, mix and master your projects seamlessly due to the availability of cutting-edge equipment.
Besides that, they also offer audio repair, album covers, studio rentals, engineering lessons, and house band services.
Sandbox is a place where you can relax as your project is worked upon professionally. The engineers here are talented with deep roots in the music industry. Be sure to enjoy a very intimate, friendly, and family-like atmosphere.

Website:
Email:
Location:
141 Robinson Pl, Shreveport, LA 71104, United States
Cost and Services
Not available on their website.  Contact them for pricing. 
Disk Productions, Inc.
Established in 1983, Disk Production is known to be the oldest and longest-running studio in the Baton Rouge area. 
It has worked on hundreds of projects over the years for clients, including but not limited to A&E, The History Channel, Disney, DreamWorks, Nickelodeon, MTV, The Chicago Tribune, Zapp's Chips, Louisiana Lottery, Exxon, Louisiana Association of Broadcasters, and many others. It has also worked with numerous Louisiana state departments.
This award-winning company offers full-service audio production, including music( jingles, cues, postscores) creation, audio sweetening, sound design, foley, ADR, and audio correction/enhancement. 
Garnering 4.8 stars, reviewers cannot get enough of the service accorded at Disk Productions. They describe the engineers as respectful, knowledgeable, and ready to teach and explain the process. 

Website:
disk-productions-inc.business.site
Location:
1100 Perkins Rd, Baton Rouge, LA 70802, United States
Cost and Services:
Contact them for a quote.
Marigny Studios
Located in the heart of Marigny District in New Orleans, Marigny Studios was opened in 2010 by Rick G. Nelson, a musician, engineer, producer, multi-instrumentalist, and Grammy award winner.
Since then, Rick has produced and collaborated on various album productions in different genres like classical, jazz, indie rock, rap, country, etc. He has also been involved in producing various film soundtracks, including Thumbsucker(2005), Mythosis, and Selfless (2015). 
The studio sits within the repurposed historical Luthjen's Dance Hall. It houses an extensive collection of modern and vintage audio gears, including consoles, microphones, converters, amps and preamps, monitors, compressors, outboard effects, and much more.
Marigyn's reputation goes far and beyond. It is praised for the excellent working environment provided by the friendly staff. 
Website:
Email:
Location:
535 Marigny St, New Orleans, LA 70117, United States
Costs and Services:
Contact them for price details. 
Don't Forget Your Recording Session Essentials…
1. Game Plan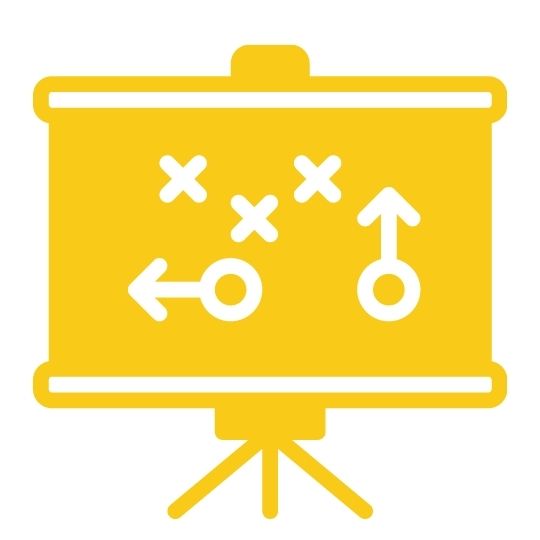 You should go in there with a plan of what you want to achieve. This will make it easier on both you and the engineer, and will help keep things moving along.
2. External Hard Drive
Sale
SAMSUNG SSD T7 Portable External Solid State Drive 1TB, Up to 1050MB/s, USB 3.2 Gen 2, Reliable...
PORTABLE STORAGE: The light, pocket-sized Portable SSD T7 delivers fast speeds with easy and reliable data storage for transferring large files, including...
TRANSFER IN A FLASH: Transfer massive files within seconds with the incredible speed of USB 3.2 Gen 2; Embedded PCIe NVMe technology delivers blazing fast...
BUILT STRONG AND SECURE: Unlike HDDs, the Portable SSD T7 has no moving parts so it's more resistant to shock; Plus, its solid aluminum unibody...
RELIABLE THERMAL SOLUTION: The T7's advanced thermal solution uses the Dynamic Thermal Guard to withstand and control heat, so the portable SSD stays at...
SLEEK AND COMPACT: Roughly the size of a credit card and only weighing 2 oz, the T7 fits comfortably in the palm of your hand and is light enough to take...
Get yourself an external hard drive. This way, you can take your sessions home with you and have a backup in case something goes wrong.
3. Powerbank
Sale
BLJIB Portable Charger 32000mAh, 22.5W QC 3.0 PD 20W Smart LED Display Fast Charging Built in Cables...
Battery Pack with LED Display: 32000mAh Li-polymer can 8 charges for typical iPhone, 6 charges for Samsung Galaxy, 3 charges for iPad Mini, perfect for a...
Portable Charger with Built in Cables: The integrated cables with grooves are convenient for storage, more than 10,000 bending tests prove its durability,...
PD 20W Quick Recharging: Micro input, iOS input, Type-C (PD 20W) input & output support bidirectional quick speed charge for most mainstream devices...
Power Bank Fast Charging: 2 USB-A QC 22.5W output and 1 Type-C PD 20W output, which only takes 30 mins to charge for iPhone 12 up to 50% and 40 mins to...
Comfortable and Safe Design: The Ergonomic design fits comfortably and stylish in your palm; besides, the rechargeable power bank is equipped with multiple...
You never know when you're going to need a power bank. It's always better to be safe than sorry!
4. Snacks and drinks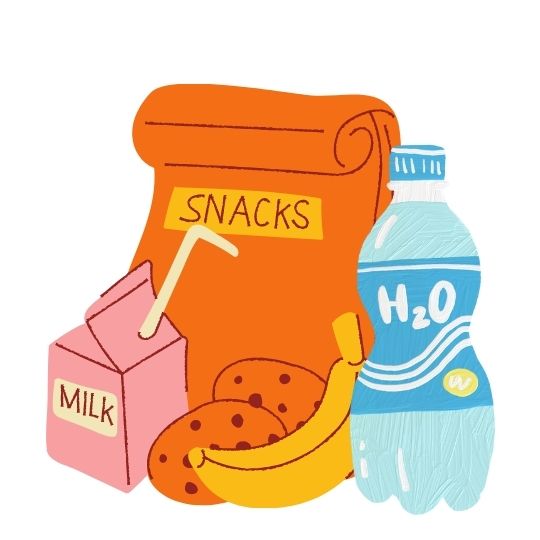 Stay hydrated and fueled up so you can perform at your best.
Is your business featured on our Top-Rated List? Awesome! Promote this page on your site or blog! Just copy and paste the HTML below to embed this badge!
<a href="https://industryhackerz.com/10-best-recording-studios-in-louisiana/" ><img src="https://industryhackerz.com/wp-content/uploads/2022/05/badge-4.png" alt="Industry Hackerz Top-Rated Business"></a>