Today, I am reviewing two very popular mixers (or audio interfaces if you're posh :-p) the Behringer X32 vs Yamaha TF5.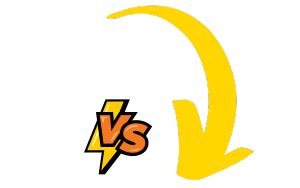 Key Differences Between Behringer X32 And Yamaha TF5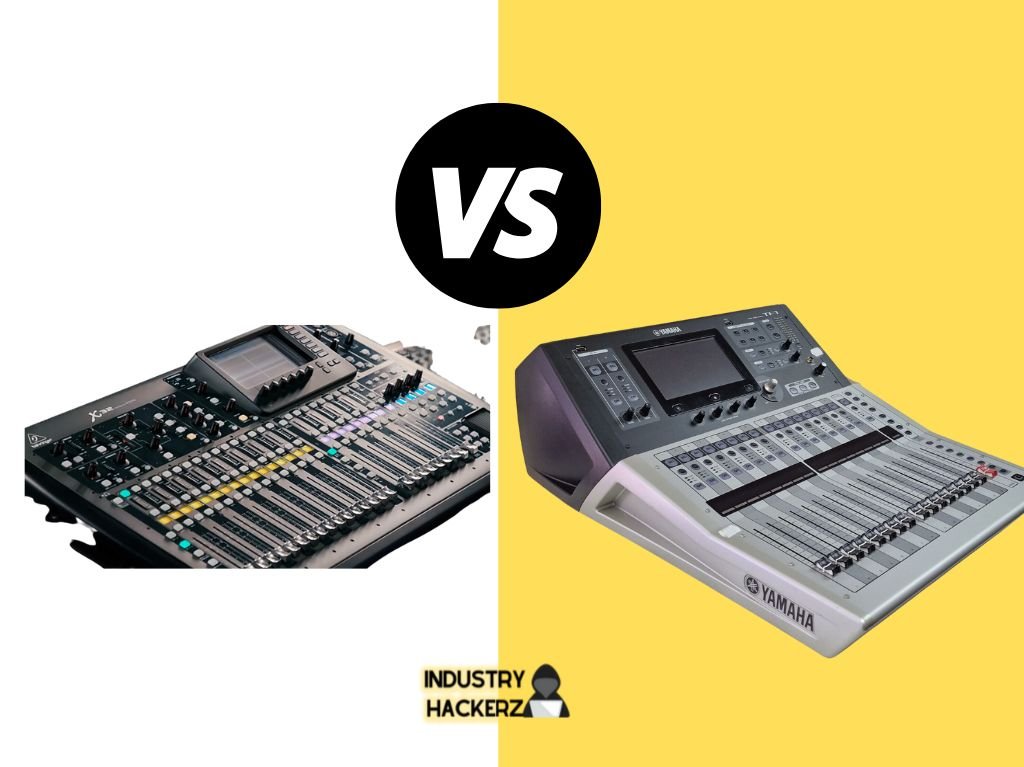 Key Differences Between Behringer X32 and Yamaha TF5 Digital Mixing Consoles: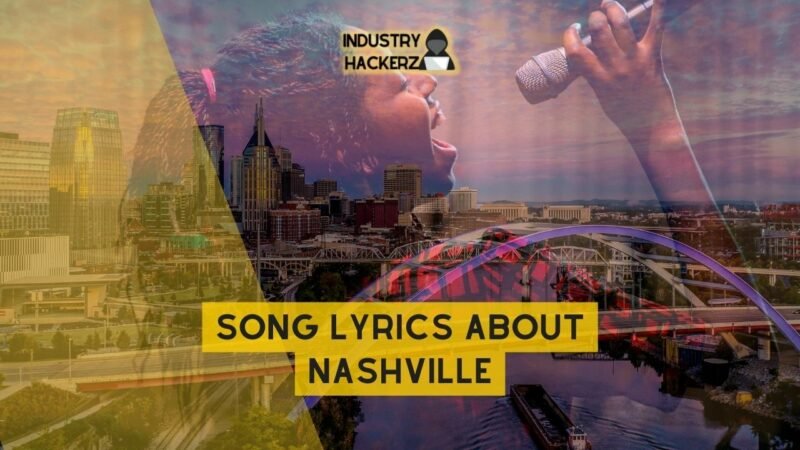 You Should Read This Next!
Channel Count: The Behringer X32 has a higher channel count with 40 processing channels, while the Yamaha TF5 has 32 channels, allowing the X32 to handle more inputs without expansion.
Mic Preamps: Both mixers have built-in mic preamps, but the Yamaha TF5 has 32 mic preamps compared to the 24 on the X32.
Connectivity: The Behringer X32 only offers XLR outputs, while the Yamaha TF5 has a combination of analog and digital connections.
Personal Monitoring Options: The Behringer X32 supports P16 Ultranet mixers for personal monitoring, while the Yamaha TF5 offers 8 mono and 6 stereo auxes for monitoring purposes.
Build Quality: Both mixers are made from plastic materials, but users have reported that they feel durable enough for regular use.
Sound Quality: Some users prefer the warmer sound produced by mixers like Soundcraft or Midas over both Behringer X32 and Yamaha TF5.
Price:The Behringer X32 generally has a lower price point compared to that of Yamaha's offerings in this category, making it an attractive option for those on tighter budgets.
Workflow & Ease of Use: Many users find both mixers relatively easy to work with due to their touchscreens and user-friendly interfaces; however some prefer behringer wing which offers DAW-like workflow.
Choosing between these two digital mixing consoles depends on your specific needs and preferences in terms of channel count, connectivity options, personal monitoring functionality, sound quality/preferences, build quality & price range.
Some might prefer options like Allen & Heath Qu32 or Soundcraft Impact series.
It's essential to consider what features are most important to you and how they match up with each console.
| Specification | Behringer X32 | Yamaha TF5 |
| --- | --- | --- |
| Channels | 40 Input Channels | 48 Input Channels |
| Inputs | 32 XLR, 6 1/4" TRS | 32 XLR, 2 1/4" TRS |
| Outputs | 16 XLR, 6 1/4" TRS | 16 XLR |
| Auxiliary Sends | 16 | 20 |
| Busses | 25 | 27 |
| Effects | 8 Stereo, 16 Mono | 8 Stereo, 8 Mono |
| EQ | 6-band Parametric EQ | 4-band Parametric EQ |
| Display | 7" TFT Touchscreen | 7" TFT Touchscreen |
| USB Interface | 32x32 | 34x34 |
| Motorized Faders | 25 | 33 |
| Scene Memory | 100 | 100 |
| Digital Snake Compatibility | Yes (AES50) | Yes (Dante) |
| Dimensions | 35.4" x 20.8" x 7.9" | 33.9" x 23.6" x 8.9" |
| Weight | 45.4 lbs | 44.1 lbs |
What You Need To Know About Behringer X32
First things first, let me just put it out there - the Behringer X32 is a pretty solid digital mixer for its price range.
I've had the opportunity to use it in various small and medium-sized venues, and thought I'd share my thoughts with you to help you make an informed decision.
Let's start with the build quality. It's sturdy, well-built and feels like it can take a beating (although, of course, I wouldn't recommend doing that).
The faders feel smooth and responsive, making it easy to make subtle adjustments during live shows.
Speaking of which, one of the best things about this mixer is its user-friendly interface. I found it quite intuitive to navigate through settings, thanks to the colored TFT display.
Plus, with 25 motorized faders and a customizable control section on the right side of the board, you have everything you need right at your fingertips.
Now onto its sound quality. It comes equipped with 40 input channels (32 mic preamps), so there are plenty of inputs for most bands or events.
And yes, these Midas-designed preamps sound great! The EQ section provides ample control over your mix while maintaining transparency.
However (and yes there is a 'however'), if you're looking for that 'high-end' sound found in pricier consoles like Avid or Yamaha mixers – well… you might be slightly disappointed.
Don't get me wrong – the X32 does deliver good sound quality overall – but comparing it directly to higher-end mixers might leave something more to be desired.
Another slight drawback would be its DCA groups feature.
In my experience using them during shows felt somewhat limited as they only allow level control without muting functionalities or individual channel processing controls offered by some other boards in this price range.
And here's one more quirk to be aware of - If you're using it with stage boxes, be prepared to lose some of its input capabilities.
For example, plugging in an S16 digital snake will take up the first 16 inputs, leaving you with just 16 available on the console.
This could become a limitation if you have a sizeable onstage setup or are running a larger event.
One thing that truly sets the X32 apart is its built-in effects - they sound fantastic! The board comes loaded with numerous classic effects like reverbs, delays, compressors and various other processing features.
Plus, the routing capabilities allow you to utilize these effects in multiple ways without sacrificing your mix quality.
In summary:
The Good:
Affordable price for a fully-featured digital mixer
Sturdy and well-built
User-friendly interface
Great built-in effects
The Bad:
Sound quality is good but not quite up there with high-end consoles
Limited control in DCA groups compared to other mixers
Stage box integration reduces input availability
So there you have it – my honest thoughts on the Behringer X32.
Overall, I believe it's an excellent choice for small and medium-sized venues or bands looking for an affordable digital mixer with plenty of features.
Just keep in mind its limitations compared to pricier alternatives and decide whether those trade-offs work for your specific needs. Happy mixing!
What You Need To Know About Yamaha TF5
As a fellow audio enthusiast, I can definitely say that the Yamaha TF5 has been a game-changer for me.
Let me walk you through my experience with this mixing console and highlight some of its notable features, as well as share a few areas that could use improvement.
First and foremost, the 32 input channels were a huge selling point for me. This allowed for greater flexibility in connecting various instruments and audio sources during live events or studio recordings.
Additionally, the Yamaha TF5 offers 20 AUX busses, which is perfect for monitor mixes or adding effects to your tracks.
One feature that truly sets the Yamaha TF5 apart from other mixers in its class is its built-in D-Pre mic preamps.
These preamps deliver an impressively clean and transparent sound without any noticeable distortion, even when pushing them to their limits.
Another standout feature of the Yamaha TF5 is its user-friendly interface.
With its large touchscreen display, navigating through different settings and adjusting parameters was surprisingly intuitive.
The console also offers what they call a "1-knob" compression and EQ function that streamlines processing tasks without needing to access multiple menus.
Now let's talk about something that really blew me away - the Dante Network compatibility.
If you haven't heard of Dante before, it's an audio networking technology that allows you to route multiple channels digitally over Ethernet cables.
The beauty of this system lies in how it simplifies setup while also delivering incredibly low-latency performance.
However, no piece of equipment is perfect – so let's discuss some areas where I found room for improvement:
User presets storage: Although it comes with several built-in presets readily available, creating your own custom presets might not be as straightforward as one would hope on the Yamaha TF5.
It requires a bit more time and attention to organize and save your specific settings across multiple channels.
Limited fader inputs: While it's perfectly manageable for smaller setups, I found when working with larger groups or events that the 16 physical faders on the Yamaha TF5 might fall short.
I often had to switch between layers on the mixer to access all available channels, which could be time-consuming during critical moments.
Weight: Lastly, the Yamaha TF5 is not exactly lightweight, weighing approximately 37.5 kg (82.7 lbs).
This can be a downside when considering it for portable or touring setups where you're constantly moving equipment around.
Overall, I've had a great experience with the Yamaha TF5 mixing console.
Its powerful features like Dante network compatibility and D-Pre mic preamps make it an excellent choice for both studio recording and live sound applications.
However, if you work with extensive channel inputs regularly or need something more portable in your setup, you'll want to weigh your options carefully before making a purchase decision.
Who The Behringer X32 Is For & Why You Might Choose It Over The Yamaha TF5
If you are in the market for a digital mixing console that offers exceptional audio quality, ease of use, and outstanding value for your money, look no further than the Behringer X32.
Designed to cater to a wide range of users from live sound engineers and musicians to installation venues and houses of worship, this versatile digital mixer offers numerous advantages over its competitors like the Yamaha TF5.
Let's explore why the Behringer X32 might be the perfect choice for you.
Who is the Behringer X32 for?
This powerful digital mixing console is designed with a variety of users in mind:
Live Sound Engineers: The intuitive interface and advanced features enable live sound professionals to mix efficiently while delivering superior audio quality.
Musicians and Bands: The compact design along with comprehensive input/output options make it ideal for small-to-medium-sized bands that require top-notch sound.
Houses of Worship: With its easy-to-use interface and high-quality audio processing capabilities, it is perfectly suited for religious institutions seeking a reliable mixer solution.
Installation Venues: Whether it's installed in a theater, conference center or any other performance venue, the Behringer X32 provides excellent flexibility and adaptability to meet various requirements.
Why choose Behringer X32 over Yamaha TF5?
In terms of its competitive edge over Yamaha TF5, here are some reasons why you should consider opting for Behringer X32:
Budget-Friendly: The Behringer X32 provides incredible value for money, offering a feature-packed mixer at a more affordable price than the Yamaha TF5.
User-friendly Interface: Its intuitive layout and color-coded controls make it easy to learn and operate, even for novice users, giving it an advantage over the more complex Yamaha TF5 interface.
Expandability Options: With multiple expansion cards available, the Behringer X32 can adapt to your future needs better than the Yamaha TF5 which has limited expansion card options.
MIDI Capability: Unlike the Yamaha TF5, the Behringer X32 includes MIDI In/Out ports allowing you to integrate it with other MIDI devices in your setup.
Superior Routing Flexibility: The Behringer X32 offers extensive routing options with user-assignable quick keys and programmable buttons. This level of customization is not present in the Yamaha TF5.
Built-in Wi-Fi Connectivity: The built-in Wi-Fi capability of Behringer X32 allows you to control it remotely using a tablet or smartphone without any additional hardware. This is not available in the Yamaha TF5 without purchasing an external router.
If you're looking for an affordable digital mixer that offers superior audio quality, outstanding flexibility, and easy-to-use features that will cater to various needs and requirements across different settings, then the Behringer X32 might just be what you're looking for.
With its numerous advantages over competitors like the Yamaha TF5, it's no wonder that many professionals are choosing this versatile console as their go-to solution for all their mixing needs.
Who The Yamaha TF5 Is For & Why You Might Choose It Over The Behringer X32
Who is the Yamaha TF5 for?
The Yamaha TF5 is a versatile and powerful digital mixing console designed for a wide range of users, including:
Live sound engineers: Those responsible for mixing and managing sound in live performances such as concerts, events, or theater productions will find the TF5's extensive features and capabilities invaluable.
Studio engineers: The TF5 can be an excellent addition to recording studios thanks to its superior audio quality, flexible routing options, and advanced features such as scene recall and DAW integration.
House of worship technicians: The reliable performance and user-friendly design of the Yamaha TF5 make it an ideal choice for houses of worship seeking a high-quality sound reinforcement solution.
Educational institutions: Schools or universities with music or audio engineering programs can benefit from the advanced features offered by the Yamaha TF5 to provide hands-on learning experiences to their students.
Corporate AV departments: Companies that require professional-grade audio solutions for their conferences, presentations, or other corporate events will appreciate the ease-of-use and flexibility provided by the Yamaha TF5.
Why choose the Yamaha TF5 over Behringer X32?
While both the Yamaha TF5 and Behringer X32 are popular digital mixers with various useful features, there are several reasons why someone might prefer to opt for the Yamaha offering.
Solid build quality: The Yamaha TF5 is known for its robust construction which ensures durability even after rigorous use. This reliability is often preferred by those seeking long-lasting performance.
User-friendly interface: The TF5 boasts an intuitive and easy-to-navigate interface, with a large touchscreen display, making it particularly appealing to users who prioritize ease-of-use.
Advanced features: Yamaha's TF5 is packed with innovative features such as the 'GainFinder' technology for automatic gain adjustment, built-in Dan Dugan automixing, and an extensive library of high-quality effects and presets. These features may give it the edge for users seeking more advanced functionality.
High-quality sound: The TF5 is renowned for its superior audio quality compared to some of its competitors. With 32-bit/192kHz ADC/DAC converters and high-grade mic preamps, those looking for pristine sound will appreciate what the Yamaha TF5 has to offer.
Expandability options: With support for NY64-D Dante interface card and Tio1608-D Dante-equipped I/O rack, the Yamaha TF5 provides scalable solutions that can be easily expanded as needed – a significant advantage over other digital mixers such as Behringer X32.
While both the Yamaha TF5 and Behringer X32 are capable digital mixing consoles, the Yamaha's build quality, ease-of-use, advanced features, exceptional sound quality and expandability options make it an attractive choice for various users in need of professional-grade audio solutions.
Buyer's Guide: Important Things To Consider & Look Out For When Buying A Mixer
1. Getting their Groove on: Why a Digital Audio Mixer is the key
Look, we all know there's nothing better than finding your groove in the midst of a throbbing urban jungle.
But to make those live sound experiences truly perfect, you need an audio mixer that can handle it all.
Any DJ or sound engineer worth their salt knows that digital mixing consoles are where it's at when it comes to professional audio equipment.
2. Power Trip: Wattage Matters
When we talk about power in an audio mixer, we're not just talking about electrical current (although that does matter too).
It's also about how much digital signal processing juice your mixer can handle without breaking a sweat.
Your goal here is to find the sweet spot between not enough and completely overpowered. So consider what kind of gigs you'll be working and what range of wattage would suit them best.
3. Connections with Benefits: AES/EBU Connectivity and More
Let's face it, relationships are complicated – especially when they involve cables and connectors!
But fear not, because once you've figured out your connectivity needs (whether it's old-school analog or flashy digital protocols like AES/EBU), plugging things in will be as easy as stealing candy from a baby.
Analog Connectivity:
Digital Connectivity:
- XLR Inputs & Outputs

- AES/EBU & USB Ports

- 1/4" TRS (Balanced) & RCA (Unbalanced) In/out

- ADAT & Thunderbolt Ports

- MIDI Ports

- MADI & Dante Network Ports
4. Gettin' Mic'd Up: The Importance of Microphone Inputs
If your audio mixer is the heart of your live sound setup, then microphones are like your loyal soldiers, sussing out every beat, whisper and scream to bring them to life.
So don't skimp on the microphone inputs – after all, you never know when you might need a few extra for that impromptu backing choir.
5. Strip Tease: Finding Your Ideal Channel Strips
The number of channel strips on an audio mixer can make or break its ability to really strut its stuff in a live setting, so don't even think about scrimping here!
More channels = more flexibility with routing and signal processing.
And trust us when we say there's no such thing as "too many options" in this game.
6. Fiddling Around: Faders and Knobs Galore
Who doesn't love getting handsy with some good ol' faders and knobs? It's half the fun of being behind an audio mixer!
But seriously, consider what kind of tactile interface works best for you - motorized faders that glide like a dream (drool), endless rotary encoders for ultimate precision (okay… still drooling), or maybe even touchscreens if you're into that 21st-century vibe.
7. Size Matters (Or Not): Form Factor Decisions
Figuring out whether size matters is crucial when it comes to digital mixing consoles – do you want something compact and sleek for those intimate club gigs or something larger than life that screams "I'm ready to conquer this festival"?
The possibilities are (almost) endless.
8. Add-Ons: The Cherry on Top
When deciding on a digital audio mixer, don't forget about the little things that can take your live sound game from "okay" to "out of this world."
We're talking multi-track recording options, wireless remote control capabilities, built-in effects processing – you know, the cherries on top!
9. The Price is Right: Budget Considerations
Sure, it's easy to get carried away dreaming of owning every top-of-the-line digital mixing console out there, but remember that being mindful of your budget when choosing an audio mixer should always be a priority.
That way you can ensure you're investing in the features and specs that matter most without breaking the bank.
10. Last but not least… Trust Your Ears!
At the end of the day (or gig), make sure to LISTEN to what your potential new digital audio mixer has to offer.
It might have all the bells and whistles in existence, but if it doesn't truly sound fantastic… well then what's even the point?
And there you have it! Keep these 10 key considerations in mind as you navigate through your exciting journey of finding YOUR perfect digital audio mixer – because no two ears hear alike. Happy hunting!
Which mixer is better for larger events or installations with more inputs required?
The Behringer X32 is a better choice for larger events or installations that require more inputs, as it has a higher channel count of 40 processing channels compared to the Yamaha TF5's 32 channels. This means it can handle more input sources without needing additional expansion.
How do the mic preamps differ between the two mixers?
Both mixers come with built-in mic preamps, but the Yamaha TF5 has 32 mic preamps, while the Behringer X32 only features 24. This difference could be a deciding factor if you need more microphone connections for your specific needs.
What are some key differences in connectivity options between these two consoles?
The Behringer X32 offers only XLR outputs, whereas the Yamaha TF5 provides a combination of both analog and digital connections. This flexibility in connectivity options might be an important factor to consider based on your particular setup and requirements.
In terms of personal monitoring, how do these consoles compare?
For personal monitoring options, the Behringer X32 supports P16 Ultranet mixers, while the Yamaha TF5 includes 8 mono and 6 stereo auxes for this purpose. Depending on your preference and requirements for personal monitoring solutions, one console may be better suited than the other.
Is there a notable difference in their sound quality?
Some users have reported preferring mixers like Soundcraft or Midas over both Behringer X32 and Yamaha TF5 due to their warmer sound production. However, sound quality preferences are subjective; hence understanding what sound characteristics you desire will help determine which mixer might suit you best.
Which mixer is more budget-friendly?
The Behringer X32 typically comes at a lower price point compared to Yamaha's offerings in this category, making it an attractive option for those working with tighter budgets.
Are both mixers easy to use and navigate?
Many users find both the Behringer X32 and Yamaha TF5 relatively easy to work with, thanks to their touchscreens and user-friendly interfaces. However, some users may prefer other options like Behringer Wing that offer DAW-like workflow. Ease of use ultimately depends on individual preferences and familiarity.
Other Mixers The X32 Has Gone Up Against:
We have compared the X32 with the Allen Heath SQ. Check it out!
Another one people also ask about is the PreSonus StudioLive vs the Behringer X32 - I have shared my personal take on both.
Now, and opponent you may not be aware of is the Midas M32 - definitely a worthy opponent. I compared the two to display how they stack up against on another!
About Author
Lyrics
Please save some lyrics first.