Today, I am reviewing two very popular mixers (or audio interfaces if you're posh :-p) the Behringer X32 vs Allen Heath SQ.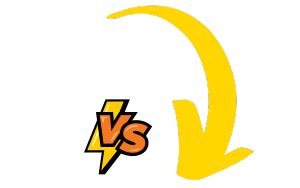 Key Differences Between Behringer X32 And Allen Heath SQ
The Behringer X32 and Allen & Heath SQ series are both popular digital mixers with different features and price points.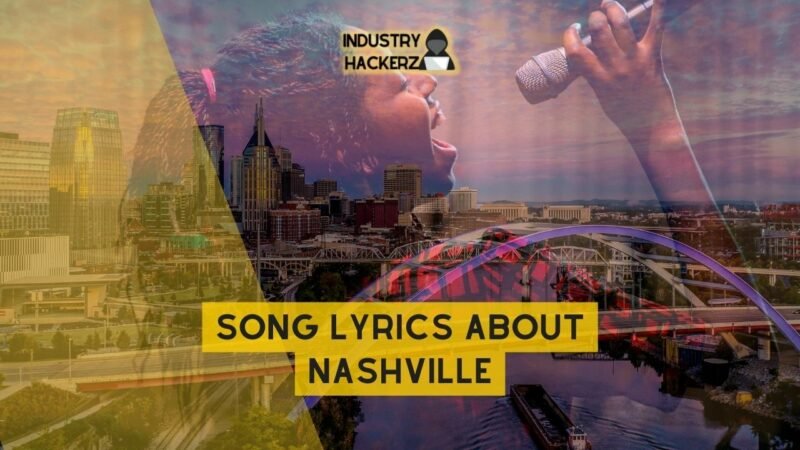 You Should Read This Next!
Here is a comparison of their main features:
Behringer X32:
Inputs/Buses: 40-input, 25-bus digital mixer
Midas Preamps: 16 programmable Midas preamps
Effects Options: More effects options and rack slots than Allen & Heath SQ series
Pricing: Generally cheaper in price
Venue Size: Suitable for home studios, small to medium-sized venues, and churches
User Interface:Eeasy-to-use interface
Overall, the Allen & Heath SQ series is considered to be a step up from the Behringer X32/Midas M32 in terms of sound quality and processing power.
However, the X32 offers more effects options and is more affordable.
Your choice between these two mixers will depend on your budget, required features, and desired sound quality.
The Behringer X32 can be a great option if you're looking for an affordable yet feature-rich digital mixer.
However, if you're willing to invest more for better sound quality and processing power, the Allen & Heath SQ series may be worth considering.
Specification
Behringer X32
Allen & Heath SQ
Channels
40-input, 25-bus
SQ-5: 48-input, 36-bus
SQ-6: 48-input, 36-bus
SQ-7: 48-input, 36-bus
Local Inputs
32 XLR
SQ-5: 16 XLR
SQ-6: 24 XLR
SQ-7: 32 XLR
Local Outputs
16 XLR
SQ-5: 12 XLR
SQ-6: 12 XLR
SQ-7: 16 XLR
Faders
25 x 100mm motorized
SQ-5: 17 x 100mm motorized
SQ-6: 25 x 100mm motorized
SQ-7: 33 x 100mm motorized
Screen
7" TFT color display
7" capacitive touchscreen
Effects
8 stereo, 16 mono
8 stereo FX engines
EQ
6-band parametric/channel
4-band parametric/channel
Dynamics
Compressor, gate/channel
Compressor, gate/channel
USB Interface
32 x 32 channels
32 x 32 channels
Expansion Slots
1 x 32-channel I/O card slot
1 x I/O port
Network
Ultranet, AES50
SLink, Dante, Waves, MADI, and more (with optional cards)
Dimensions
35.4 x 20.8 x 7.9 inches
SQ-5: 17.5 x 20.1 x 7.9 inches
SQ-6: 27.2 x 20.1 x 7.9 inches
SQ-7: 31.9 x 25.6 x 7.9 inches
Weight
45.4 lbs
SQ-5: 26.5 lbs
SQ-6: 35.3 lbs
SQ-7: 46.3 lbs
What You Need To Know About Behringer X32
Having had the chance to use the Behringer X32 for a while now, I can confidently say that it offers a lot for its price range.
Competing with other digital mixers in the market, it has some great features that are worth considering.
However, there are also some drawbacks to be aware of if you're planning to invest in this particular mixer
PROS:
1. Value for money: Comparing the Behringer X32 with other digital mixers in its price range, it is safe to say that you get a lot of bang for your buck.
The amount of channels, effects processing capabilities and overall flexibility makes this an interesting option for many live sound engineers and musicians on a budget.
2. I/O options: The X32 comes with 40 input channels (32 onboard mic preamps), which gives you plenty of options when setting up your live sound system or integrating it into your existing studio setup.
There's also 16 balanced analog outputs on board, making it easy to send your mixes out to various destinations like monitors and amps.
3. User-friendly interface: The layout of the Behringer X32 is quite intuitive and easy-to-use – even if you're new to digital mixers.
It has a large color display that shows different views depending on what part of the console you're working with (channel strip overview, effects rack etc.), making navigation quite simple.
4. iPad remote control: This is definitely a neat feature! You can download an app onto your iPad which allows you to control certain functions on the mixer - like adjusting levels and EQ settings - from across the room without having to be physically present at the console itself.
CONS:
1.Poor build quality:The first thing I noticed upon unboxing the mixer was its plasticky feel, which is not exactly what you want if your X32 is going to be on the road with you or used frequently.
The faders and knobs feel cheap, and I'd worry about their longevity after extended use.
2.Sound quality: When comparing the preamps of the X32 with those on other digital mixers in its price range, I found that they don't quite deliver the same level of warmth and detail.
This might not matter to some users, but if you're looking for studio-quality audio, you might need to invest in higher-end equipment.
3. Lack of Scribble strips: One thing that's missing from the X32 is scribble strips above each channel - a feature that helps to easily identify channels during mixing sessions.
While it's not a dealbreaker for me personally, it might be something to consider if it's important for your workflow.
4. Software compatibility: Some users have reported difficulty when integrating their X32 with popular Digital Audio Workstations (DAWs), needed additional software or workarounds for proper integration.
This might not be an issue if you're only planning on using it as a live console, but could be frustrating if you need seamless DAW compatibility.
Considering everything it has to offer at its price point, the Behringer X32 can certainly prove itself as a valuable investment especially for smaller live sound setups or home studios where high-quality preamps may not be an absolute necessity.
The user-friendly interface and iPad remote control features are added bonuses that make this mixer easier to use than some competitors in its range.
Just keep in mind potential issues with build quality and software compatibility when making your decision!
What You Need To Know About Allen Heath SQ
Let me just dive right in and tell you about my experience with the Allen Heath SQ. First off, let me say that the build quality of this mixer is absolutely fantastic.
The use of metal for the chassis and faders not only makes it feel sturdy but also gives that premium touch
Now, talking about the sound quality, I am genuinely impressed by how clean and transparent it is.
Coming from an analog world, I can say that it has exceeded my expectations. I particularly appreciate its 96kHz mix core which adds to its overall sound quality.
One thing I love about Allen Heath SQ is their customizability - 8 softkeys and 6 custom layers really helped me customize my workflow efficiently.
This allowed me to arrange the faders as per different inputs and outputs on various occasions without any hassle.
Onboard effects, in my opinion, are one of Allen Heath SQ's strong points. They simply sound great!
There's a wide variety of high-quality effects including reverbs, delays and modulation type effects that truly enhance your mix.
However, if there is one thing that frustrated me with this mixer was the touchscreen interface. It seemed a bit laggy at times making navigation slightly difficult.
But after working with it for some time, I got used to handling it more effectively.
The built-in wireless control system, once set up correctly, works brilliantly for adjusting levels and tweaking settings without being glued to the console all time.
However, establishing a connection can be tricky sometimes which requires patience before getting started with your mixing duties
I/O flexibility is where Allen Heath SQ shines - offering both dSnakeTM (up to 48 channels)and SLinkTM (up to 128 channels) ports!
This makes it much easier to integrate with a variety of stage boxes available in the market.
One issue I did face was the amount of onboard processing available. With just 12 assignable stereo mix busses, it might fall short for some larger mixing requirements.
But for smaller events or applications, this shouldn't be a problem.
When it comes to the price point, Allen Heath SQ is not exactly cheap but neither is it astronomically expensive.
Considering its quality and features, I would say that it offers good value for your money.
To sum up my experience with Allen Heath SQ - the build quality, sound quality, effects and the customizability are genuinely impressive while the touchscreen interface falls short in terms of user-friendliness.
Wireless control can be cumbersome but has great functionality once you get past initial setup.
Overall, I would recommend taking a closer look at Allen Heath SQ while considering professional mixing consoles; keeping in mind that there might be a few hiccups with connectivity and interface but overall performance outweighs these minor drawbacks.
Who The Behringer X32 Is For & Why You Might Choose It Over The Allen Heath S
The Behringer X32 is a versatile digital mixing console that caters to various users, such as musicians, sound engineers, and venue owners.
With its advanced features and user-friendly design, it offers a more cost-effective alternative to the Allen Heath SQ series.
Here's why somebody might choose the Behringer X32 over the Allen Heath SQ:
1. Affordability
One of the main reasons someone might choose the Behringer X32 over an Allen Heath SQ mixer is its price point. The Behringer X32 offers an extensive set of features at a more affordable price than its competitors.
2. Comprehensive Input and Output Options
The Behringer X32 is designed with multiple input and output options, making it suitable for various applications:
40 Inputs: 16 local analog inputs with microphone preamps, 8 Line Inputs (6 Aux Ins & 2 Returns), 16 additional inputs via stage box.
Mix Buses: 25 Mix buses in total including Main LR mix bus.
Aux Outputs: 14 assignable aux outputs (6 local + 8 via stage box) for personalized monitor mixes or other external processing.
3. User-Friendly Interface
The Behringer X32 features an intuitive interface that provides easy navigation even for users who are new to digital mixers:
TFT Display: A high-resolution TFT display makes it simple to navigate menus and adjust settings.
Faders & Channel Controls: 17 motorized faders and dedicated channel control sections provide hands-on control over each input, allowing for quick adjustments during live performances.
Assignable Controls: Fully customizable controls let you assign your preferred functions to buttons, making it easy to access frequently used features.
4. Built-in Effects and Virtual FX Rack
The Behringer X32's virtual FX rack offers various onboard effects, eliminating the need for external processors:
8 Stereo Effects Engines: Choose from high-quality reverbs, delays, and other effects to enhance your mix.
31-Band Graphic EQs: The built-in graphic equalizers offer precise control over your sound on all 16 output buses.
5. Expansion Options with Stage Boxes and Personal Monitoring Systems
The Behringer X32 allows for easy expansion through its digital stage box integration and compatibility with personal monitoring systems:
Digital Snake Connectivity: Connect one or multiple stage boxes over a single CAT5 cable, providing additional inputs/outputs and reducing cable clutter on stage.
P16-M Personal Monitoring System Compatibility: Simplify monitor mixes by connecting P16-M personal monitoring systems directly to the mixer via the Ultranet port.
The Behringer X32 is an ideal choice for those looking for an affordable yet powerful digital mixer with an extensive set of features.
Its user-friendly design, comprehensive input/output options, built-in effects, and expandability make it a great alternative to Allen Heath SQ series mixers.
Whether you're a musician or a professional sound engineer looking for a reliable console, the Behringer X32 offers a cost-effective solution for your live sound and recording needs.
Who The Allen Heath SQ Is For & Why You Might Choose It Over The Behringer X32
Allen & Heath SQ is a series of digital mixers designed for professional audio engineers, live sound enthusiasts, musicians, and venue owners who demand high-quality sound and reliable performance.
These mixers cater to various applications such as:
Live Sound: Concerts, festivals, and other live performances require powerful and flexible mixing solutions. Allen & Heath SQ delivers perfect audio quality and an array of features to satisfy the needs of any live event.
Theater Productions: From Broadway shows to local theater groups, the SQ mixer can handle complex audio setups with ease, ensuring crystal-clear sound throughout any performance.
Houses of Worship: Churches and other religious institutions require pristine sound quality for speech intelligibility and music reproduction. The Allen & Heath SQ offers dedicated features designed specifically for houses of worship.
Conference Centers and Corporate Events: For events where clear communication is essential, the SQ series ensures high-end audio processing that supports seamless presentations.
Broadcasting Applications: Radio stations or television broadcasting studios can benefit from the flexibility and expandability that the Allen & Heath SQ mixers provide.
Why Choose Allen & Heath SQ Over Behringer X32?
The choice between Allen & Heath SQ mixers and Behringer X32 comes down to personal preferences as well as specific needs.
Here are some key reasons you might choose the Allen & Heath SQ over the Behringer X32:
Fidelity: Allen & Heath's mixers are known for their outstanding sound quality thanks to their 96kHz audio processing and high-quality preamps. This ensures that your audio remains pristine throughout the signal chain, giving you a more accurate representation of the sound.
Build Quality: Allen & Heath has a reputation for solid build quality and long-lasting performance. While both mixers are designed to withstand the rigors of live production, some users may prefer the robust build of Allen & Heath SQ series over Behringer X32.
User Interface: The SQ series features an intuitive and customizable touchscreen interface, which simplifies navigation and workflow. This can provide a smoother user experience compared to Behringer's X32 interface.
Dante Networking: A key advantage of the Allen & Heath SQ is its support for Dante audio networking, which allows seamless integration with other Dante-enabled devices. While Behringer X32 supports AES50 networking protocol, it lacks native Dante support without additional expansion cards.
Expandability: The SQ series offers more options for expandability through dLive MixRack units or ME Personal Monitoring systems. These additional options can help tailor your mixing setup to suit your specific requirements.
Buyer's Guide: Important Things To Consider & Look Out For When Buying A Mixer
1. Channel your inner DJ: Number of Channels
When choosing a digital audio mixer, the first thing you should consider is the number of channels you need.
This typically depends on the size of your gig and the number of inputs you'll be working with – think microphones, instruments, and other audio sources.
Are we talking about a low-key coffeehouse acoustic set or a full-blown festival main stage? As a general rule:
Small gigs (solo/duo): 6-12 channels
Medium gigs (bands): 16-24 channels
Large gigs (orchestras/big bands): 32+ channels
Remember that it's always better to have some extra wiggle room, just in case you decide to add more sound reinforcement down the line.
2. How Much I/O Can You Handle?
Input/output (I/O) configurations are essential when selecting your new digital mixing console best friend.
Some mixers may offer more physical inputs than actual processing channels, while others have multiple output options for both live sound and studio recording scenarios.
Consider how many different sources will be connected to your mixer and plan accordingly:
Will this bad boy be handling strictly audio signals or do some video devices need to hop aboard? Don't forget about additional outputs for monitor mixes or multitrack recording.
3. Get Creative with Signal Processing Options
The beauty of digital mixers lies in their powerful built-in signal processing capabilities. Say goodbye to carrying around that massive rack of outboard gear!
Most digital mixers come equipped with equalization (EQ), dynamics processing (compression, gating), and even effects processing, such as reverb and delay.
When looking at digital mixing consoles, make sure to compare the available onboard processor options – more is not necessarily better but having a variety of processors will give you greater flexibility in your audio engineering endeavors.
4. DAW Integration: Putting the "Digital" in Digital Audio Mixer
In this modern age where our phones can control our thermostats and coffee makers, it's only natural for your digital mixer to integrate seamlessly with your digital audio workstation (DAW).
Whether you want to use your mixing desk as a control surface for navigating through recording sessions or simply want an easy way to multitrack record straight into your favorite DAW software, make sure to check mixer compatibility with your specific studio setup.
5. Size Matters: Form Factor & Portability
Let's face it – we're all guilty of being lazier than we should be when it comes time for live gig setups (cue shifty-eyed glances).
If you're constantly hopping from gig-to-gig or just have limited space for your audio rig, pay close attention to the dimensions and weight of the available digital mixers on the market.
Often, smaller formats offer fewer channels or I/O options but may be more suitable if portability is a top priority.
Remember that your back will thank you later when you aren't lugging around an unnecessarily large mixing board everywhere you go!
6. To Touch or Not To Touch: Control Surfaces & User Interface
Simply put – do you prefer physical knobs and faders or are touchscreen controls more up your alley? This boils down primarily to personal preference but consider:
Tactile feedback: Some users may find it easier to set levels and make adjustments with physical controls.
Functionality: Touchscreens can provide a more visually intuitive way to access and control various mixing parameters and signal processing options.
Make sure the mixer's user interface doesn't feel like deciphering ancient hieroglyphics – aim for something that'll make audio engineering as seamless as possible.
7. Recording Capabilities: Multitrack or Bust?
You've nailed the perfect live mix, only to wish you had captured it in all its multi-tracked glory.
Look for digital mixers with built-in multitrack recording features, either via USB connectivity or built-in SD card slots.
Now you can effortlessly record every channel while simultaneously mixing your heart out – just try not to let the power go to your head (you audio wizard, you).
8. Remote Control: The Power at Your Fingertips
Hate being stuck behind a mixing desk during sound check while your bandmates are off frolicking onstage?
Many modern digital audio mixers offer remote control options via tablets or smartphones.
No longer will you be tethered by cables or analog limitations – wander around the venue making real-time adjustments like some sort of omnipotent sound guru.
9. Expandability & Scalability: Future-Proof Your Setup
Digital mixers are an investment, so consider how well they'll adapt if/when your sound reinforcement needs grow over time.
Some may allow for additional I/O expansion cards or have integrated stage box systems for multiple mixer setups in larger venues.
Check if firmware updates are available so that your mixer always stays up-to-date with new features and improvements – because nobody likes feeling left behind in an ever-evolving technological world!
10. Budget: Don't Go Breaking the Bank
The phrase "you get what you pay for" is certainly true in the world of audio gear – but remember that your ideal digital mixer might not necessarily be the most expensive one available.
Determine a reasonable budget, prioritize features that are most important to you, and don't be swayed by flashy add-ons or extreme channel counts if they're not necessary for your needs.
Remember: features do not always equal quality.
Now armed with this knowledge, go forth and find the perfect digital audio mixer for you! Happy mixing!
Mixer FAQs
What are the key differences in terms of inputs and outputs between the Behringer X32 and Allen & Heath SQ series?
The Behringer X32 has 40-inputs and 25-bus digital mixer, while Allen & Heath SQ series have 48-channel/36-bus. The difference in inputs means that you will be able to connect more devices to the Allen & Heath SQ series than the Behringer X32.
What is the main advantage of having a touchscreen interface on a digital mixer like the Allen & Heath SQ series?
A touchscreen interface on a digital mixer like the Allen & Heath SQ series allows for easier navigation, faster access to settings, and better visibility. It can also improve workflow efficiency by providing users with a more intuitive way of adjusting parameters during live performances or studio sessions.
How important is sound quality when choosing between these two mixers?
Sound quality is an essential factor when choosing between these two mixers. The Allen & Heath SQ series, with its higher sample rate (96kHz) and powerful processor, provides better sound quality compared to the Behringer X32. If you prioritize excellent audio performance for your projects or live events, investing in a higher-quality mixer like those from Allen & Heath may be worth it.
In what types of venues would each mixer be best suited for use?
The Behringer X32 is suitable for home studios, small-to-medium-sized venues such as clubs or theaters, and churches due to its features and affordability. In comparison, the enhanced processing power and sound quality of the Allen & Heath SQ series make it ideal for professional recording studios as well as larger venues where high-quality audio performance is critical.
If budget isn't a concern, which one would be the best choice?
If budget isn't a concern, the Allen & Heath SQ series would be the better choice due to its superior sound quality, increased processing power, and higher sample rate. Additionally, it offers more channels and buses for greater flexibility in connecting devices and managing complex audio setups.
Other Mixers The X32 Has Gone Up Against:
We have compared the X32 with the Yamaha TF5. Check it out!
Another one people also ask about is the PreSonus StudioLive vs the Behringer X32 - I have shared my personal take on both.
Now, and opponent you may not be aware of is the Midas M32 - definitely a worthy opponent. I compared the two to display how they stack up against on another!
About Author
Lyrics
Please save some lyrics first.