Today, I am reviewing two very popular mixers (or audio interfaces if you're posh :-p) the PreSonus StudioLive and Behringer X32. PreSonus StudioLive vs Behringer X32 face off is what we are going to offer you!
So, what are we waiting for?
Let's dig in!
Key Differences Between PreSonus StudioLive And Behringer X32
When comparing the PreSonus StudioLive and Behringer X32, both digital mixers have their own advantages and features that cater to different user preferences.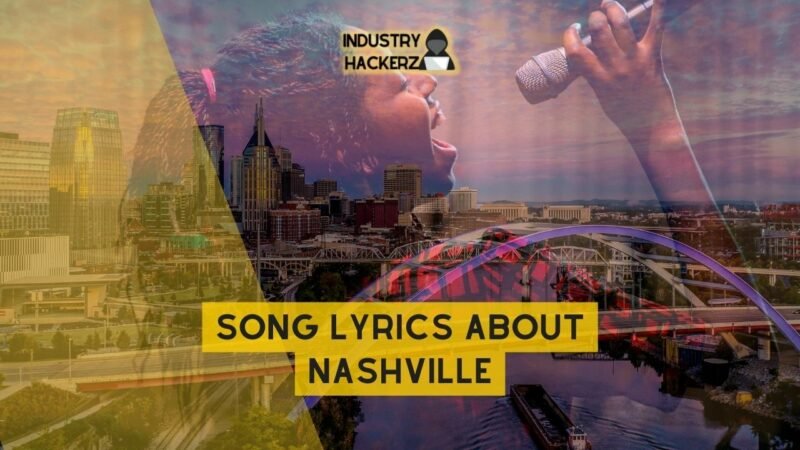 You Should Read This Next!
Here are some key differences between the two:
User Interface: The Behringer X32 has a more traditional user interface, which makes it easy to use and quick to learn. In contrast, the PreSonus StudioLive mixer is slightly easier to navigate with a simpler layout.
Effects: The X32 offers better effects than the PreSonus StudioLive.
Auxes and Buses: The Behringer X32 has fewer auxes and buses compared to the PreSonus StudioLive.
Faders: The X32 provides motorized faders, while the StudioLive series does not.
Routing Options & Expandability Choices: The Behringer X32 offers better routing options and expandability choices than the PreSonus StudioLive.
Remote Control App: The X32 boasts a more comprehensive app for remote control compared to its counterpart.
Versatility: While both mixers can be used in live performance settings as well as studio recording applications, the Behringer X32 is known for its versatility in these contexts.
In terms of price range, Behringer X32 generally offers more value for money considering its vast array of features compared to the PreSonus StudioLive mixers.
On another note, the StudioLive series provides seamless integration with PreSonus' software ecosystem such as Studio One DAW.
Ultimately, choosing between these two digital mixers will depend on your specific requirements such as:
budget constraints
preferred workflow/interface style
desired features/functions
and usage scenarios (live gigs or studio recording)
Both mixers are reputable in their respective industries and aim to deliver high-quality audio performance according to their individual specifications.
| Specifications | PreSonus StudioLive | Behringer X32 |
| --- | --- | --- |
| Channels | 32/16/8 (depending on model) | 40 |
| Inputs | 16/24/32 XLR, 16/24/32 1/4" TRS (depending on model) | 32 XLR, 6 1/4" TRS |
| Outputs | 16/24/32 XLR, 16/24/32 1/4" TRS (depending on model) | 16 XLR, 6 1/4" TRS |
| Aux Sends | 10/14/18 (depending on model) | 16 |
| Effects | 4 internal effects processors | 8 internal effects processors |
| EQ | 4-band parametric EQ on each channel | 6-band parametric EQ on each channel |
| Display | 7-inch color touchscreen | 7-inch color TFT |
| USB Recording | Yes (34x34) | Yes (32x32) |
| Expansion Options | AVB, Dante, and more via option cards | AES50, Dante, MADI, and more via option cards |
| Remote Control | UC Surface software for Mac, Windows, iPad, and Android | X32-Mix for iPad, X32-Q for iPhone/iPod touch, X32-Edit for Mac/PC |
| Price | Varies depending on model | Varies depending on model |
What You Need To Know About PreSonus StudioLive
As a fellow audio enthusiast, I was pretty excited to get my hands on the PreSonus StudioLive digital mixer. After spending a good amount of time using it, I've got some insights to share with you that might help you make your decision.
First off, let's talk about sound quality. This is perhaps the most important factor for most of us when looking at digital mixers. StudioLive delivers quite well in this department, providing clean preamps and excellent A/D conversion.
Overall, the sound quality is quite pleasing.
Another major consideration for many buyers is ease of use. We don't want to spend hours learning how to use our gear before we can start mixing.
Thankfully, PreSonus has done a pretty good job in making StudioLive user-friendly.
The layout is straightforward and logical, making it easy to navigate around quickly.
Now let's look at some of the standout features that really caught my eye:
The built-in Fat Channel processing on every channel and mix output definitely makes life easier when it comes to EQ, compression and gating.
For all you recording enthusiasts out there – rejoice! StudioLive comes with a built-in multi-track recorder that can handle up to 34 tracks simultaneously.
One feature I found particularly useful was the integration with their Universal Control software via USB or FireWire – allowing remote control from computers or tablets.
However, as much as there are things I loved about StudioLive, it's only fair that I highlight some areas where PreSonus could improve:
Although their Universal Control software is great in theory, I did experience occasional connectivity issues which hindered remote access.
At times the interface seemed a bit slow and laggy when navigating around menus.
While it's true that StudioLive has extensive routing options (which is great), they can be somewhat complex to understand for newcomers. A more comprehensive, easy-to-follow manual or tutorial would have been appreciated.
Lastly, let's touch on the price point. My opinion is that for the features and sound quality that StudioLive offers, the cost is relatively fair.
It's not cheap by any means, but you're getting a lot of bang for your buck.
PreSonus StudioLive does have some flaws and areas where improvements could be made, but overall it's a powerful and versatile digital mixer with great sound quality.
If you can look past its minor shortcomings, it's definitely worth considering for your studio or live setup!
What You Need To Know About Behringer X32
I recently had the opportunity to get my hands on the Behringer X32 digital mixer, and I'll be honest with you, I was a bit skeptical at first.
Behringer had been known for their budget-friendly equipment, so I wasn't expecting much.
But boy, was I wrong! Allow me to share my experience with you and dive into the details you need to know before making a decision.
First off, let's talk about connectivity. The Behringer X32 offers 40 mixing channels, which include 32 input channels and 8 aux returns.
With 16 XLR outputs on the rear panel and an additional 6 Aux Outs on balanced 1/4" jacks, there's plenty of room for stage monitors or in-ear systems.
Not to mention that it has built-in Ethernet connectivity for control from an iPad or computer via remote apps.
When it comes to channel processing, each input channel has dedicated controls like gain, EQ (complete with parametric adjustments), dynamics (compressor/limiter/gating), and a flexible bus routing system.
You can individually assign your channel mix settings without any hassle.
On top of that, it also includes 25 mix busses, which will give you flexibility when creating monitor mixes for different musicians on stage or specific effects sends. Oh and did I mention that there are also 8 DCA groups?
Yup! This makes managing multiple inputs way easier than trying to grab faders during a live show.
One of my favorite features is the motorized faders - they're responsive and fast-moving when recalling scenes or using remote apps.
Definitely an upgrade from older analog consoles that required manual fader adjustments.
The onboard effects library boasts over 50 effects like delays, reverbs, and modulation effects, to name a few. We're talking about studio-quality processing, folks!
Plus, you get 8 effects slots that can be assigned anywhere in the signal chain.
Now, let's talk about the user interface. Behringer has packed a lot of features into this board, so there are definitely quite a few buttons to navigate.
The color TFT screen makes it easy to see what you're doing, but there can be quite a bit of button pushing and menu diving required when setting up certain features.
It might take some time getting used to if you're coming from an analog console.
Another thing to consider is that while it's built well for the price point, it still doesn't feel as solid as higher-priced digital mixers in terms of build quality.
If you plan on using it for heavy touring or throwing it around a lot, just keep in mind that it may not hold up as well as other options in the long term.
And lastly – although not an issue specific to the X32 – remember that transitioning from analog boards may require additional stage box investments due to different cable runs and connections.
While the X32 has plenty of inputs on its own, larger setups will need additional stage boxes and AES50 cables (which can cost extra).
In summary:
40 mixing channels (32 input channels and 8 aux returns)
16 XLR outputs and 6 Aux Outs
Ethernet connectivity for remote control
Channel processing with individual settings
25 mix busses and 8 DCA groups
Motorized faders & onboard effects library
All things considered, I've been genuinely impressed by the Behringer X32.
For its price point (significantly less than many competitors), you get a massive amount of flexibility combined with some great-sounding processing options.
There are a couple of build quality and UI concerns, but overall it's an excellent value for the money.
If you need a digital mixer that won't break the bank, definitely give the X32 some serious thought!
Who The PreSonus StudioLive Is For & Why You Might Choose It Over The Behringer X32
The PreSonus StudioLive series of digital mixers and recording systems are perfect for sound engineers, music producers, musicians, and live event organizers.
These cutting-edge products offer a wide range of features that cater to the specific needs of these professionals.
As a result, some might choose PreSonus StudioLive over the Behringer X32 due to its various benefits and functionalities.
Why Choose PreSonus StudioLive Over Behringer X32?
User-friendly Interface: PreSonus StudioLive mixers are known for their intuitive user interface. The touchscreen display provides easy navigation through settings and adjustments, allowing users to work quickly and efficiently without getting lost in menus.
Fat Channel Processing: The Fat Channel feature in StudioLive mixers is an all-in-one processing solution that combines EQ, compression, gating, limiting, and more into a single powerful channel strip.
This simplifies the workflow while providing excellent sound control capabilities.
Capture Recording Software: PreSonus offers Capture recording software integration with their StudioLive mixers. This allows you to record high-quality multitrack audio directly from your mixer with minimal effort.
Capture also provides seamless integration with the PreSonus Studio One DAW (Digital Audio Workstation), making it simpler to edit recordings from start to finish.
Built-in SD Card Recording: Unlike the Behringer X32, some models of PreSonus StudioLive mixers come equipped with built-in SD card recording functionality.
This enables users to record live shows directly on an SD card without any additional equipment or hassle.
Expandable Ecosystem: PreSonus StudioLive mixers are part of an expandable ecosystem that includes the PreSonus AVB network, allowing for easy integration with other compatible devices and equipment.
This makes it simple to build a flexible and powerful audio setup tailored to your specific needs.
Wireless Control: The StudioLive mixers offer remote control capabilities through the UC Surface software in mobile devices, providing accessibility to control your sound from anywhere in the venue.
This feature can be a significant advantage for live event productions where quick adjustments are necessary.
Innovative Software Integration: PreSonus StudioLive mixers are designed to work seamlessly with their own range of software solutions, such as Studio One and Capture. This results in a more streamlined workflow and provides users with greater creative control over their projects.
While both the PreSonus StudioLive series and Behringer X32 are excellent choices for music professionals, the StudioLive stands out due to its user-friendly interface, innovative software integration, versatile features such as Fat Channel processing, and wireless control capabilities.
Ultimately, it caters to diverse professionals' unique requirements by offering a comprehensive solution for efficient audio mixing and recording.
Who The Behringer X32 Is For & Why You Might Choose It Over The PreSonus StudioLive
The Behringer X32 is a versatile digital mixer designed for professionals and enthusiasts who require a high-quality audio mixing solution, be it for live sound reinforcement, studio recording, or broadcasting.
It offers multiple features that make it ideal for users seeking a reliable, powerful, and accessible mixing console.
Here's why someone might choose to buy the Behringer X32 over the PreSonus StudioLive:
1. Extensive Input and Output Capabilities
The Behringer X32 boasts impressive connectivity options with its:
40 Input Channels: 32 mic/line inputs plus 6 auxiliary line inputs.
25 Mix Buses: Configurable in various ways; ideal for large-scale events or complex audio routing.
Dedicated Output Connectivity:The console features main left/right outputs (XLR) and outputs (TRS)for monitors or additional speakers.
Comparatively, the PreSonus StudioLive offers fewer input channels and mix buses.
2. Intuitive User Interface & Customizable Workflow
The Behringer X32 provides:
A User-friendly Control Surface:Laid out in an intuitive manner with dedicated controls per channel strip.
A large color display on-board that makes navigation easy between settings menus.
While the PreSonus StudioLive also has a user-friendly interface, it lacks a dedicated control surface layout as found on the Behringer X32.
3. Comprehensive Digital Signal Processing (DSP)
Equipped with robust DSP capabilities for every input channel and mix bus, the Behringer X32 offers:
High-Quality Effects: A suite of studio-grade effects processors built into the mixing console.
Flexible Routing Options: Easy-to-configure signal routing, allowing users to customize their audio paths as needed.
While both mixers offer DSP capabilities, the Behringer X32's comprehensive suite of processing tools gives it an advantage over the PreSonus StudioLive.
4. Remote Control and Network Integration
The Behringer X32 enables seamless integration with digital audio networks using its built-in Ethernet port and can be controlled remotely via:
A computer or laptop using dedicated software.
An iOS or Android device with a compatible app for wireless control during live performances.
Although both mixers offer remote control functionality, the Behringer X32's wireless app-based control provides added flexibility for users.
5. Competitive Pricing
One of the primary reasons someone might choose a Behringer X32 over a PreSonus StudioLive is its competitive price point.
The feature set and performance capabilities offered by the X32 make it an attractive option for those seeking high-quality digital mixing at a more affordable price.
If you're after extensive connectivity options, flexible signal routing, comprehensive DSP features, intuitive user interface & customizable workflow along with remote control capability at a competitive price point – then Behringer X32 is definitely worth considering over its counterpart PreSonus StudioLive mixer.
Buyer's Guide: Important Things To Consider & Look Out For When Buying A Mixer
It's like the "Clash of The Titans" in the world of digital mixers: PreSonus StudioLive and Behringer X32. Both are top-notch mixing consoles, head honchos in the live sound and studio recording arenas.
They're a perfect match for wherever your audio engineering career takes you— from dingy dive-bars to divine concert venues.
1. The Price Tag Tango: Making Every Dollar Count
We know that price matters (hello, starving artist cliché)! But hey, investing in a high-quality digital mixer is an essential rite of passage for any aspiring audio engineer.
So here's the rub: Behringer X32 is generally more pocket-friendly than its PreSonus counterpart, but both offer excellent value for money with their robust sound quality and build.
2. Ease of Use Equation: Newbie Friendly or Tech-Savvy?
The PreSonus Way: User-friendly workflow? Check! The intuitive layout of the StudioLive mixing console makes this baby a breeze to operate for both newbies and seasoned pros alike.
X Marks The Spot: While still manageable, some users might find that navigating through several menus on the X32 takes a bit more time than they'd prefer.
3. Expand to Impress: Channel Count & I/O Options Showdown
AUDIO ENGINEERS ASSEMBLE! It's time to discuss input/output options with our beloved mixers!
| PreSonus StudioLive | Behringer X32 |
| --- | --- |
| Range of 16 – 64 Channels | Up to 40 Input Channels |
| Varying I/O Options including Dante & AVB Networking | XLR, TRS, AES50 Digital Network & USB Connectivity |
The verdict: Whatever your channel count and I/O preferences may be, both mixers offer plenty of options to satisfy your live sound and studio recording dreams.
4. A Wolf in Sheep's Clothing: Sleek Design or Industrial Brawn?
Aesthetics matter! The PreSonus StudioLive sports a sleeker design with its touch-sensitive faders while the Behringer X32 opts for a more traditional, industrial appearance.
Ultimately, it boils down to personal taste.
5. App-titude Adjustment: Remote Mixing Capabilities Face-Off
Tired of being chained to the FOH desk? Both digital mixers offer dedicated apps that allow you to mix wirelessly from anywhere in the venue — because we all deserve a bit more wiggle room.
6. In Your Ear(ball)s & Out Your Mouth: Monitoring & Talkback Solutions
In-ear mixes or stage monitors? Both consoles have you covered! The StudioLive boasts an integrated personal monitoring system while X32 also offers powerful monitoring options with its Ultranet connectivity.
Additionally, talkback functionality is readily available on both consoles whether you're whispering sweet nothings or barking orders like a drill sergeant!
7. Digital Dazzle: Onboard FX & Processing Perks
Ready to sprinkle some fairy dust on your mixes? With built-in effects, EQs and compressors, both the PreSonus StudioLive and Behringer X32 enable you to polish your sound like a savvy alchemist.
8. Recording Ready: Multitrack Recording Capabilities
Why choose between live sound and studio recording when you can have both? Both consoles offer multitrack recording options via USB or digital networks — so go ahead, hit that record button!
9. The Power of Support: Customer Service & Online Resources
Last but not least, customer support is crucial. PreSonus and Behringer provide extensive online resources with tutorials and manuals, as well as helpful customer service teams ready to assist you with any mixer-related conundrum.
Whether you choose the PreSonus StudioLive or the Behringer X32, rest assured that your audio engineering journey will be an epic one with these magical tools of the trade in your hands.
About Author
Lyrics
Please save some lyrics first.