Columbia, South Carolina has a number of options to choose from when you are looking for a place to record your next project. In this article, we will give you an overview of the 6 best recording studios in Columbia.
Whether you are a hip-hop artist looking to choose from the many studios in the area focusing on that genre, or you are looking to bring your band into a studio that allows you all to see each other as you record to some vintage analog equipment, this list has you covered.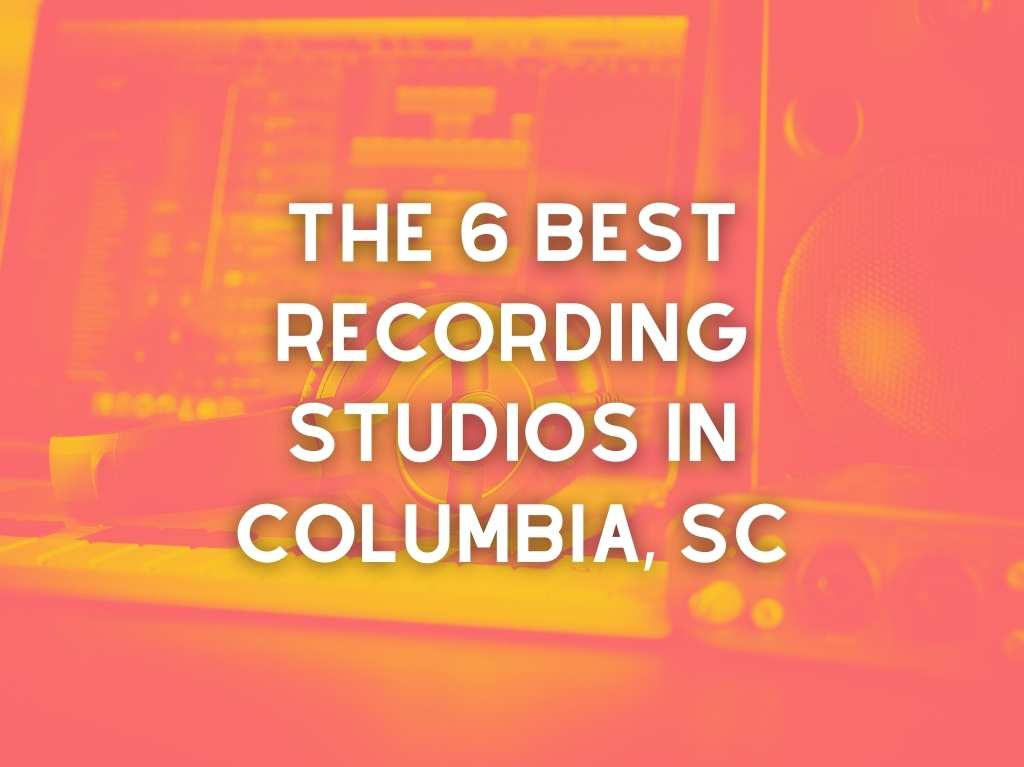 Quantum Beats Recording-Graphics
With a focus on hip-hop artists, Quantum Beats has been offering its services to Columbia since 2005. They have garnered a reputation among reviewers as one of the best places to record. Quantum Beats worked with the late rapper Speaker Knockerz and other artists including Fantasia, Lil Baby, and Olivia Chisholm.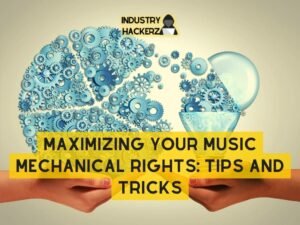 You Should Read This Next!
The list of services that the studio offers is impressive. If you want simply to record, you can choose from a variety of rates that differ based on the time of day (earlier is cheaper). Quantum also offers room rentals for producers and engineering classes.
More than that, because Quantum does graphic design, they offer services that are aimed at promoting you and your recording. Quantum can help you with copyright protection and registering your songs with BMI/ASCAP.
They can also create your press kit. They can write up your artist bio and press releases, host release parties, and take care of your album promotion. If that weren't enough, they do photoshoots as well and create business cards, posters, and flyers for your next gig.
With all that they offer, it is easy to see why it has an overall Google rating of 4.6 from 53 reviewers. They are a veritable one-stop-shop for recording and promotion.
Website:
https://www.quantumbeatsstudio.com/
Location:
125 Decker Park Rd, Columbia, SC 29206
Services & Cost:
Recording
Mixing
Mastering
Room rental
Engineering class
International and state trademark registration
BMI/ASCAP registration
Copyright protection
Bio and one-sheet
Press release
Consultation
Album release party
Album promotion
Social media audit
Photoshoots
Flyer/poster/business card design
Website
Logo design
| | |
| --- | --- |
| Services | Cost |
| Recording | $35 – $60 an hour |
| Mixing/Mastering | $150 per song |
| Room rental for producers | $25 an hour |
| Engineering class | $45 an hour |
| State trademark registration | $100 |
| International trademark registration | $500 |
| Account setup for distribution | $35 |
| Copyright protection | $150 per song |
| Press kit | $150 |
| Consultation | $35 for half-hour and $50 for an hour |
| Bios/press release | $45-$50 |
| Social Media Audit | $17 |
| Photoshoots | $150 for 80 shots |
| 4×6 flyers | $140 for 1000 |
| Flyer design | $50 for one side $75 for two sides |
| Poster design | $50 per side |
| Business card design | $25 per side |
| Website design | $300 and $80 per page |
| Logo design | Price starts at $100 |
---
Jam Room
Jam Room has a large and dedicated following from having been a premiere recording studio in Columbia for over thirty years.
They bring expertise and high-end equipment to your project with skill and friendliness that has earned them an overall 4.9 score from 63 reviewers on Google.
Owner Jay Matheson has been an engineer since 1988 (when the studio opened). Philip Cope and Zac Thomas have been on staff at the Jam Room since the mid-oughts, while FatRat Da Czar has been running the studio's The Boom Room for five years.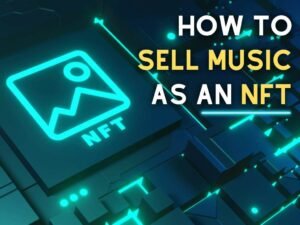 You Should Read This Next!
When the studio started, they originally recorded rock and roll bands, but that did not stop them from expanding to other genres. They recorded the first rap album in the Columbia area in the late eighties and have gone on to welcome everything bluegrass to hip hop.
In addition to the expertise of their engineers, Jam Room boasts a great studio with a host of fantastic gear. They offer a room large enough to accommodate almost any sized band and their live tracking gives bands the ability to record together and see each other.
They also offer isolation rooms for sound separation. Additionally, the studio does analog, stem, and vinyl mastering through its Fisheye Mastering business.
Website:
Location:
201 S Prospect St, Columbia, SC 29205
Services & Cost:
Digital and analog recording
Mastering
Live tracking
Access to high-end microphones, equipment, and instruments
Cost for services is available upon request.
---
Y&N Recording Studios
For a studio with a focus on rap, check out Y&N Recording Studios in the northeast part of town. Y&N was started by rapper and certified audio engineer Yung Neek who, sadly passed away earlier in 2021.
Current head engineer, Staqz, continues to own and operate the studio which offers a variety of services that has earned them a Google score of 4.9 from 36 reviewers.
The pricing structure with beat creation, in particular, gives you a lot of options. You can decide how much control you want over the process and whether or not you want to retain the rights to the beats depending on what you are able to afford.
Artists who have used the studio are overwhelmingly positive with a lot of them focusing on the mix of quality and professional services and a mellow and positive atmosphere that encourages the creative process.
You can book up to 9 hours of studio time but are asked to arrive ten minutes early for the session. While the studio has a laid-back feel, there are strict rules for late or no-shows. If you don't call ahead of a no-show, the studio will not book you again, and if you are half an hour late, your session will be canceled.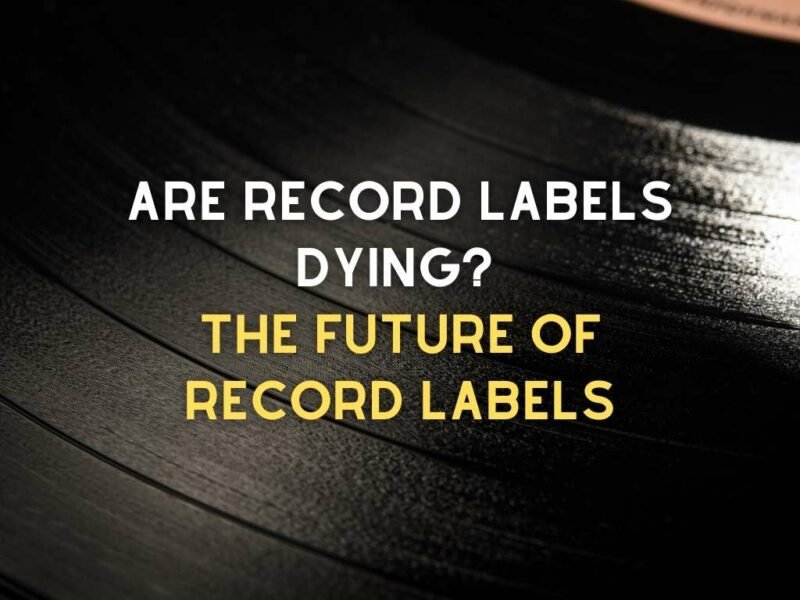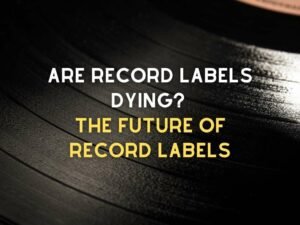 You Should Read This Next!
Also, Y&N requires a deposit of 50 percent prior to booking.
Website:
https://ynrecordingstudios.com/
Location:
5122 Two Notch Rd, Columbia, SC 29204
Services & Cost:
Recording
Production
Beat creation
Mixing
Mastering
| | |
| --- | --- |
| Services | Cost |
| Studio Time | $50 an hour |
| Standard lease (producer owns rights to beats) | $50 |
| Standard Custom (producer makes beats with the client and owns rights) | $200 |
| Exclusive (client owns rights) | $400 |
| Custom Exclusive (producer makes beats with client and client owns the rights) | $600 |
| Standard Mix/Master | $200 |
| Mix/Master with Trackouts | $300 |
---
V12 Studios, LLC
Across the river from Y&N is V12 Studios whose motto is "There are no limits." One thing V12 has going for it right away is there website, which is informative and easy to navigate.
Boasting several rooms with a straightforward pricing structure, V12 can do mobile and live recordings in addition to what they offer at their facility. Onsite, they have several styles of rooms named after different types of cars, from the basic "Motorcycle" to the multi-functional "SUV."
Depending on which room you choose and what needs you have, you can spend as little as $35 an hour and as much as $100 an hour.
These rooms offer a range of services from mastering to full-service recording and everything in between, including:
Editing
Mastering
Mixing
Voice recording
You can choose to work in a small intimate setting or a larger one, and the rooms come with a price range that can match your budget, which is one of the reasons 59 reviewers have given V12 a 4.6 rating on Google.
Since 2015, V12 has helped artists such as Tonay Marie, Jetson Made, and Neeko Baby. When you record at V12, you retain full ownership of the rights of your music. This means that, when you are done recording, V12 will get the master files to you.
Website:
Location:
3007 Broad River Rd, Columbia, SC 29210
Services & Cost:
Recording
Mixing
Mastering
Editing
Live Recording
Mobile Studio Recording
| | |
| --- | --- |
| Room | Cost per hour |
| A Room (Luxury Car) | $75 |
| B Room (Sports Car) | $55 |
| Production Room (Motorcycle) | $35 |
| Mastering Room (Pickup Truck) | $75 |
| V Room (SUV) | $100 |
---
Strawberry Skys Recording Studios
With a presence in the Columbia music scene since 1986, Strawberry Skys Recording is one of the oldest studios and possibly one of the most beautiful. Strawberry Skys has a large control room where up to seven people can interact over the session.
You Should Read This Next!
The main studio is a beautiful wood space that is about 1100 square feet plus two isolation booths. Bands can be set up for sound separation or large groups can record together in the main room.
With a knowledge base that extends to all genres, styles, and approaches and a location in downtown Columbia, Strawberry Skys can record on both digital and analog equipment making it a great choice for your next recording project.
In addition to in-studio recording, you can send your song files to Strawberry Skys and have them mixed by their professional staff. Project rates are determined by track size, and each mix includes 2 revisions if you aren't happy with the way it comes out.
Strawberry Skys can also help you with the design of your album art, photos, and logo. Additionally, if you need some help with how to direct your music career, they offer consultation services as well.
Finally, Strawberry Skys can also help you with CD and DVD duplication and video transfer and editing.
While they have only garnered 12 reviews on Google, they have a solid 4.9 rating with many reviewers praising owner Gary Bolton and the warm homey atmosphere.
Website:
Location:
1706 Platt Springs Rd, West Columbia, SC 29169
Services & Cost:
Digital recording
Analog recording
Voiceovers
Overdubbing
Tracking
Mastering
Mixing
Sonic restoration
Editing
Custom production
| | |
| --- | --- |
| Services | Cost |
| Recording | Hourly, daily, and weekly rates available upon consultation |
| Mixing for 8 to 32 tracks | $150 per song |
| Mixing for 4 to 6 tracks | $75 per song |
| CD/DVD duplication | $45 to $725 depending on the amount |
| Video services, Graphic design, and Consultation | Rates available upon request |
---
G.E.M. Recordings
With a reputation that extends back thirty years, G.E.M. Recodings boasts a highly trained and experienced staff of engineers who know recording from both the technical side and the musical side. In fact, much of what makes G.E.M. great is the experience of the engineers.
Multi-instrumentalist John Epps has a Master's in music theory and composition and was manager of the University of South Carolina School of Music's recording studio for two decades.
Carl Burnitz brings his vast knowledge of studio recording to the table (including technical know-how of media arts like photography and videography), and Yamaha trumpet artist Gordon Goodwin applies his years as a music professor at USC and his broad compositional knowledge to the projects he does.
With that kind of team working for you at G.E.M., you can bet that your recording project will get high-quality treatment. But the studio's assets are not only in its people. G.E.M. has a roomy studio and control room and is in possession of a 9 foot Balwin grand piano.
G.E.M also has a history of innovation in the recording world. Twenty-four track recording was first available to Columbia area recording artists through G.E.M., and G.E.M. was among the few studios in the country to record with Pro Tools. Today they continue to offer both digital and analog recording.
The Google reviews praise their professionalism, and recording artists like Rod Brown return to their studio again and again.
Website:
http://www.gemrecordings.com/index.php 
Location:
2825 Millwood Ave, Columbia, SC 29205
Services & Cost:
Recording
Voice-over
Recording education
Typically G.E.M charges by the hour. They ask that you contact them for a quote at (803) 256-3413.
---
These are the 6 highest-rated music studios in Columbia, SC. To view all local music studio, visit our directory of recording studios.
---
Don't Forget Your Recording Session Essentials…
1. Game Plan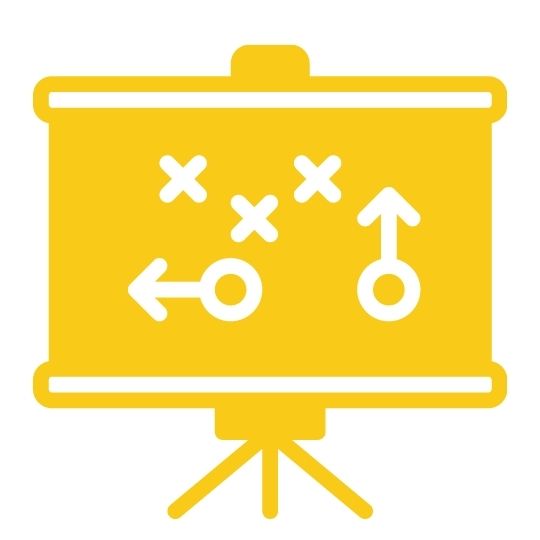 You should go in there with a plan of what you want to achieve. This will make it easier on both you and the engineer, and will help keep things moving along.
2. External Hard Drive
Sale
SAMSUNG SSD T7 Portable External Solid State Drive 1TB, Up to 1050MB/s, USB 3.2 Gen 2, Reliable...
PORTABLE STORAGE: The light, pocket-sized Portable SSD T7 delivers fast speeds with easy and reliable data storage for transferring large files, including...
TRANSFER IN A FLASH: Transfer massive files within seconds with the incredible speed of USB 3.2 Gen 2; Embedded PCIe NVMe technology delivers blazing fast...
BUILT STRONG AND SECURE: Unlike HDDs, the Portable SSD T7 has no moving parts so it's more resistant to shock; Plus, its solid aluminum unibody...
RELIABLE THERMAL SOLUTION: The T7's advanced thermal solution uses the Dynamic Thermal Guard to withstand and control heat, so the portable SSD stays at...
SLEEK AND COMPACT: Roughly the size of a credit card and only weighing 2 oz, the T7 fits comfortably in the palm of your hand and is light enough to take...
Get yourself an external hard drive. This way, you can take your sessions home with you and have a backup in case something goes wrong.
3. Powerbank
Sale
BLJIB Portable Charger 32000mAh, 22.5W QC 3.0 PD 20W Smart LED Display Fast Charging Built in Cables...
Battery Pack with LED Display: 32000mAh Li-polymer can 8 charges for typical iPhone, 6 charges for Samsung Galaxy, 3 charges for iPad Mini, perfect for a...
Portable Charger with Built in Cables: The integrated cables with grooves are convenient for storage, more than 10,000 bending tests prove its durability,...
PD 20W Quick Recharging: Micro input, iOS input, Type-C (PD 20W) input & output support bidirectional quick speed charge for most mainstream devices...
Power Bank Fast Charging: 2 USB-A QC 22.5W output and 1 Type-C PD 20W output, which only takes 30 mins to charge for iPhone 12 up to 50% and 40 mins to...
Comfortable and Safe Design: The Ergonomic design fits comfortably and stylish in your palm; besides, the rechargeable power bank is equipped with multiple...
You never know when you're going to need a power bank. It's always better to be safe than sorry!
4. Snacks and drinks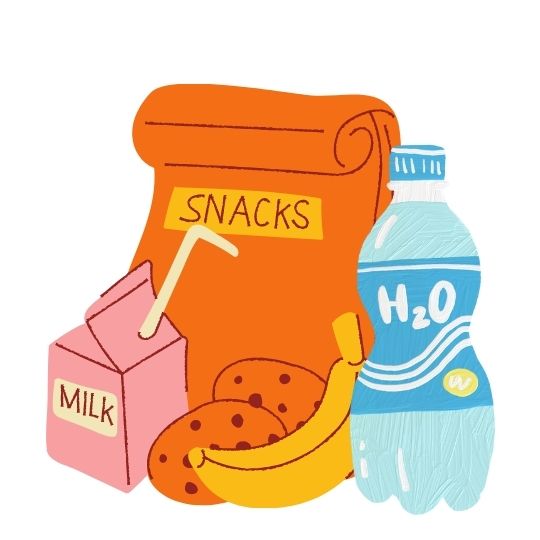 Stay hydrated and fueled up so you can perform at your best.
Is your business featured on our Top-Rated List? Awesome! Promote this page on your site or blog! Just copy and paste the HTML below to embed this badge!
<a href="https://industryhackerz.com/the-6-best-recording-studios-in-columbia-sc/" ><img src="https://industryhackerz.com/wp-content/uploads/2022/05/badge-4.png" alt="Industry Hackerz Top-Rated Business"></a>