You asked, we've provided! Unique and original song lyrics about dancing, in the style of your favorite singer. Woah…. I know.
Not only are these lyrics original, but they are free to use however you want. Copy and customise them, or head over to our free lyric generation tool and compose your own song lyrics about dancing (or any other lyrics for that matter!)
Beyoncé-Style Song Lyrics About Dancing
No, no, these lyrics were not written by the Queen Bey herself, but, have a read through them and you will notice how well it captures her vibe. Impressive tool if I do say so myself *smug face emoji*
Verse 1: //
I walked into the room, drippin' in finesse //
Can't deny the power, my presence do possess //
Strobe lights flashin', DJ blastin' our song //
A night to remember, won't you come along? //
Verse 2: //
Underneath the moonlight, we're dancing skin to skin //
Feels like we're floating, two souls bound to begin //
Every beat's a heartbeat that brings us closer yet //
In this moment trapped in time, our love is starlit set //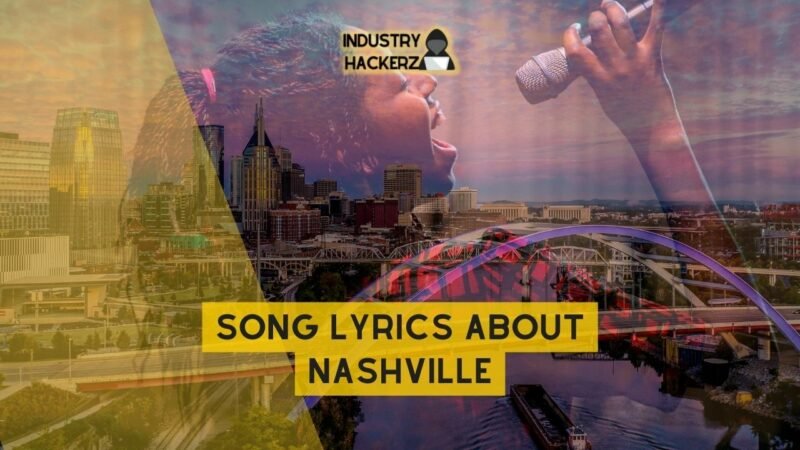 You Should Read This Next!
Chorus: //
So baby let's dance, untethered and free //
Wrapped up in our rhythm, just you and me //
Dancing away, until morning's first light //
We'll be lost together in our love tonight //
Verse 3: //
As we sway and twirl through galaxies unknown //
Every step together feels like coming home //
Our bodies harmonize as a constellation true //
A love so deep and wild that could've never been subdued //
Chorus: //
So baby let's dance, untethered and free //
Wrapped up in our rhythm, just you and me //
Dancing away, until morning's first light //
We'll be lost together in our love tonight //
Taylor Swift-Style Song Lyrics About Dancing
If you would rather Taylor Swift's style, you will love these lyrics:
Verse 1: //
I saw you standing there, lost within the beat //
Our eyes locked, my heart raced, I felt the intensity of the heat //
Crossing boundaries we'd never dare, \
Letting go without a care //
Pre-Chorus: //
As the DJ spins our anthem in this neon light affair, \
I could get lost in your eyes, but do you even care? //
Chorus: //
We're dancing on broken strings, two hearts entwined \
The rhythm and melody of love's twisted design \
Like sparks flying high, every touch ignites \
We're dancing through the night, forging memories so bright
Verse 2: //
Footsteps in sync, 'neath that silver moonlight glow \
No words exchanged, yet baring our souls deep below \
Whispers unheard amid the drumbeat's crash,
With each sway and twirl ends our quiet clash
Bridge:
In a world that tries to keep us apart,
We find solace in this art
Two strangers who found solace and peace,
Dancing to a tune that will never cease
Outro:
And when daylight breaks and casts its golden ray,
We'll walk away with a secret in play
For on this dance floor dreams came true,
An unspoken love shared between me and you
John Legend-Style Song Lyrics About Dancing
Now how about the insanely talented, Mr Legend? I mean, our AI tool is great and all, but, John Legend's Songwriting Masterclass is an option if you want to actually take your song-writing skills to the next level!
Verse 1: //
Woke up feeling alive, like butterflies in the moonlight //
My heart's racing, anticipation of the moment when our eyes collide //
Across a crowded room, where themes of love are in bloom //
I catch your gaze and I know tonight it's me and you //
Chorus: //
Let's dance under the velvet sky, as it serenades our hearts' desires //
Feel that rhythm beating inside, let our souls intertwine like wild fire //
We'll twirl around in a love so deep, creating a story only we can keep //
Just hold my hand, let's set ourselves free – dancing through eternity //
Verse 2: //
As twilight whispers its sweet hush and fingertips graze enchanted raindrops, ///
Our passion ignites like a melody burning in the night ///
Pressed against my chest, I feel your breath on my skin ///
Caught up in this magic spell where true love begins ///
Bridge: //
Lost stars light our way,, guiding us to heights untold //!
We're writing lyrics of destiny as our bodies sway like liquid gold //
A serenade under sunless skies,, we'll embrace the gifts unknown //!
Dancing to find forever as one – love's language etched upon our souls //!
Justin Bieber-Style Song Lyrics About Dancing
How about Justin Bieber inspired song lyrics instead?
(Verse 1)//
Come closer girl, let's feel the beat tonight //
The rhythm got us soaring, dancing through the sky //
With every step we take, I'm feeling so alive //
This symphony of love, with you I'll never hide //
(Verse 2)//
Girl, let's keep on dancing in the moonlight //
Wrapped up in your arms, until we see day's light //
Our hearts are synchronized to this euphoric groove //
Together we're unstoppable, ain't nothing left to prove
Rihanna-Style Song Lyrics About Dancing
Have a read of these and see if we captured Rihanna's vibe accurately? You should be able to taste the Bajan flavor as you sing the lyrics, lol.
Verse 1: //
I'm feeling that tropical heat on my skin, babe //
The rhythm got me moving like a tidal wave //
Let's ride this beat together, find our place //
Verse 2: //
We gonna dance till the moon meets the sun //
Let go of our troubles, we're not on the run //
With every step, we create a new fantasy //
Verse 3: //
Our bodies speaking in a language so divine //
This moment right now is forever entwined //
So let's dance all night, baby just you and me
Ed Sheeran-Style Song Lyrics About Dancing
We couldn't conclude this without the voice of the decade himself. Who doesn't love a bit of Ed!?
Verse 1:
As the moon begins to rise,
We find our feet start to glide,
In a world that only we know,
Beneath the streetlights' dimmed glow.
Dancing through these city streets,
In sync with our eager heartbeats.
Two souls that can't help but roam,
Together in this world we call home.
Verse 2:
We stumble upon a place to talk,
Where laughter abounds and hearts unlock.
Hidden in the alley's sweet embrace,
Our bodies tell stories our words can't replace.
In every step, we risk it all,
As we float on air and gently fall.
And as night turns into day,
Our love speaks louder in every sway.
Verse 3:
So take my hand and let's get lost,
Through the darkness and morning frost.
We'll let the music lead us on
Till the last star of night is gone.
This dance of ours may never end,
Two souls entwined like heaven sent.
In every twirl, you'll be my guide,
And I'll be yours, your whole life's ride.
Generate Your Own Lyrics In Any Style Or Genre
Remember, these lyrics are just inspired by these artists. We used our AI tool to study their styles and MANY more. So you can do the same in any genre and in the tone of any artist you like!
Give it a spin!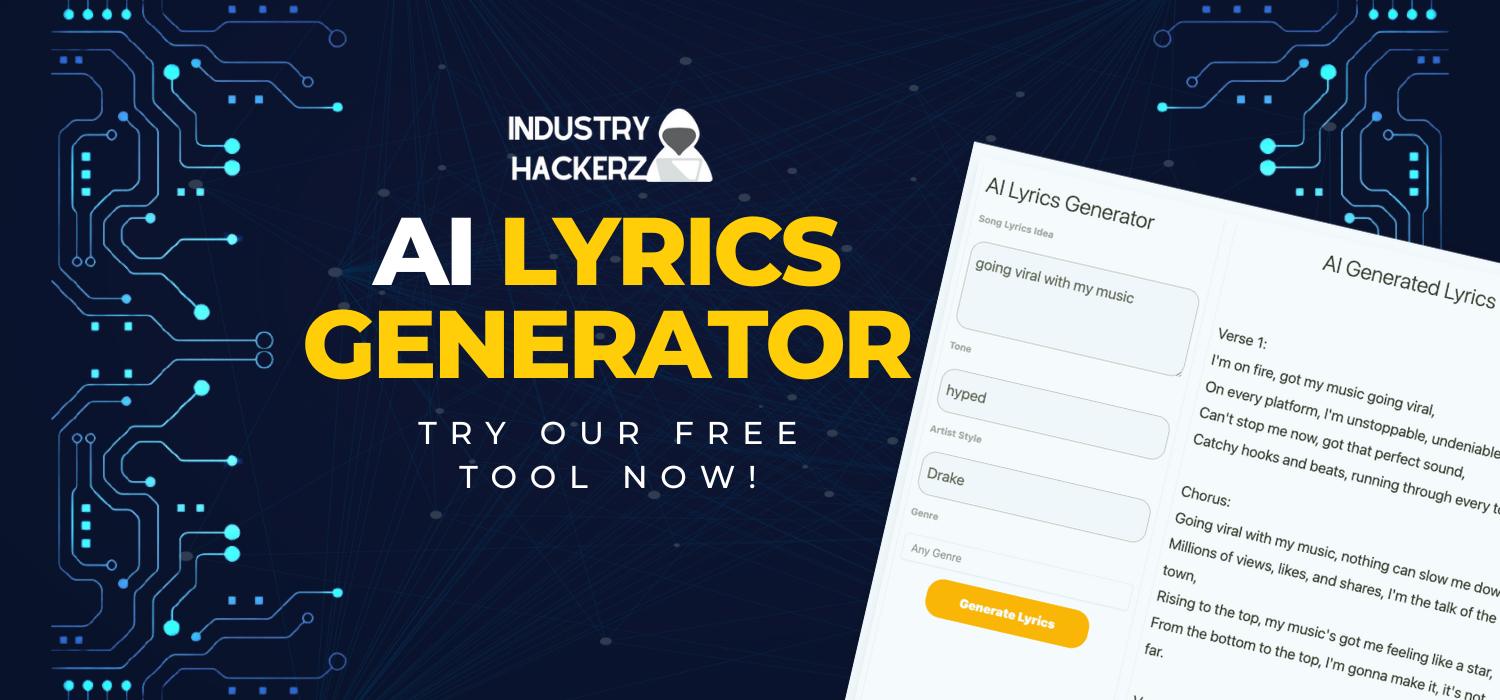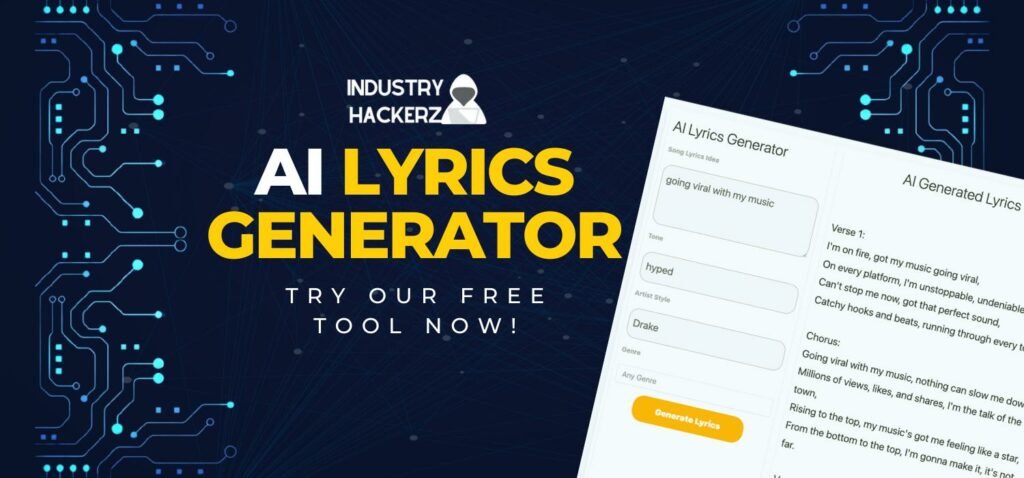 Again, all the lyrics you generate with our tool are 100% free to use and royalty free!
This means you can use them for a project, on a song or commercially with no issues. All we ask is that you give us a shoutout by sharing our site with others!
Share the love 😊🙌❤️
7 Tips For Crafting The Perfect Song Lyrics About Dancing
I am sure I've helped you with the basic lyrics, but you're gonna wanna put your personality all over it! Here are some tips to help you do that:
1. Set the Groove with a Catchy Hook
To start, you're going to want to establish a memorable hook that grabs your listeners' attention and sets the tone for your song about dancing.
This could be anything from a short and punchy phrase to an entire chorus line that is easy to sing along to.
"I wanna dance with somebody" or "Shake it off, Shake it off", anyone?
Incorporate words or phrases like "move," "groove," "dance floor," and other dance lingo into your hook.
Play around with different combinations until you find something that has a nice rhythm and sticks in your head!
2. Use Vivid Imagery That Paints a Picture of Movement
Dancing is all about movement, so be sure to convey this through vivid imagery in your lyrics.
Help listeners envision the feeling of getting lost in the music, swaying hips, feeling their heartbeat raise, and letting go on the dance floor.
"A sky full of stars"
"Footloose – kick off your Sunday shoes"
"We found love in a hopeless place"
3. Incorporate Onomatopoeia: Let Your Lyrics Make Some Noise!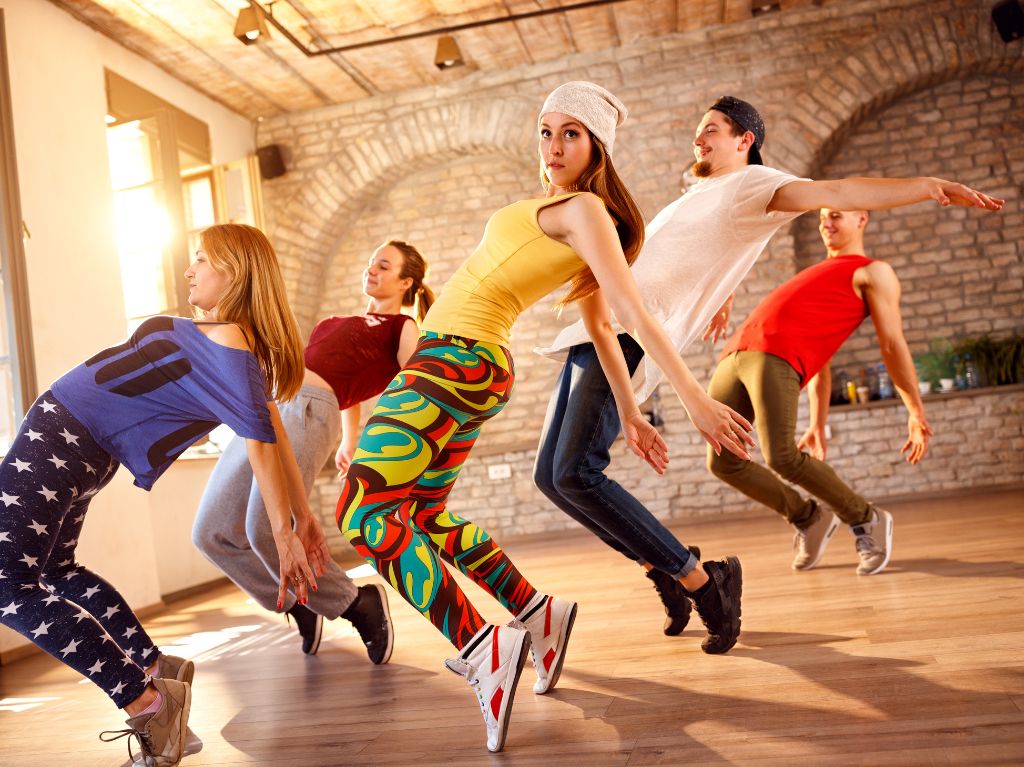 Add some extra flavor — and fun! — by including onomatopoeia words.
Think: sizzle, beep, boom! These sound-imitating words can amp up the energy level in both your lyrics and music.
Pump up the bass ("Boom boom pow!") or play with words like "clap," "stomp," and "snap" for an interactive, dance-along experience.
4. Tell a Story Through Dance
Don't shy away from diving deep into the world of storytelling with your lyrics. Dancing can be expressive and emotional, so use this opportunity to tell a tale through movement.
Perhaps it's the story of two strangers meeting on the dance floor or a farewell dance between longtime partners.
Whatever it may be, let your listeners connect with the characters and their journeys.
5. Throw in Some Rhyme Time
Rhymes can help make your lyrics even catchier — Add some natural flow by using rhyming patterns.
To make sure you aren't sacrificing meaning for rhyme's sake, focus on developing solid content first, then look for ways to add rhyme while keeping your message intact.
You can play around with different rhyme schemes too— AABB, ABAB, or even more complex patterns like ABCBDEDE!
6. Embrace Cultural Influences and Musical Styles
Dancing is universal! Embrace various cultural influences and musical styles within your lyrics to make them truly unique and inclusive.
| Cultural Influence: | Musical Style: | Song Example: |
| --- | --- | --- |
| Brazilian / Latin | Samba / Bossa nova | Rhythm is Gonna Get You – Gloria Estefan & Miami Sound Machine |
| Jamaican / African-Caribbean | Reggae / Dancehall | Pon de Replay – Rihanna |
| American / Old-school funk | Disco / Funk | Le Freak – Chic |
7. Don't Forget the Power of Repetition
Last but not least, don't be afraid to use repetition in your song lyrics about dancing! Repetitive phrases not only make a song more memorable and catchy but also encourage listeners to sing along.
"And we danced all night to the best song ever" or "Dancing queen, young and sweet, only seventeen."
Remember: when it comes to writing dance lyrics, there's no such thing as too much fun or too many hooks!
Incorporate these tips into your lyrical journey, and you'll be well on your way to creating amazing songs that get people moving and grooving!
About Author
Lyrics
Please save some lyrics first.