Are you wondering which record label Taylor Swift is currently signed to? If so, you're in the right place!
We have all the details about the American singer, producer, musician, songwriter, and eleven-time Grammy winner's label and deal history...
Besides capturing the Grammy award for Album of the Year three times, she's also the first solo female artist to win the highest award in the music industry, the Grammy for Best New Artist.
Billboard named Taylor the first Woman of the Decade, the youngest Woman of the Year, and the only artist to receive this recognition twice.
In this article, we will find out what record label Taylor Swift is signed to, her label disputes, as well as how she got there. Hold onto your seat because this is going to be an interesting read.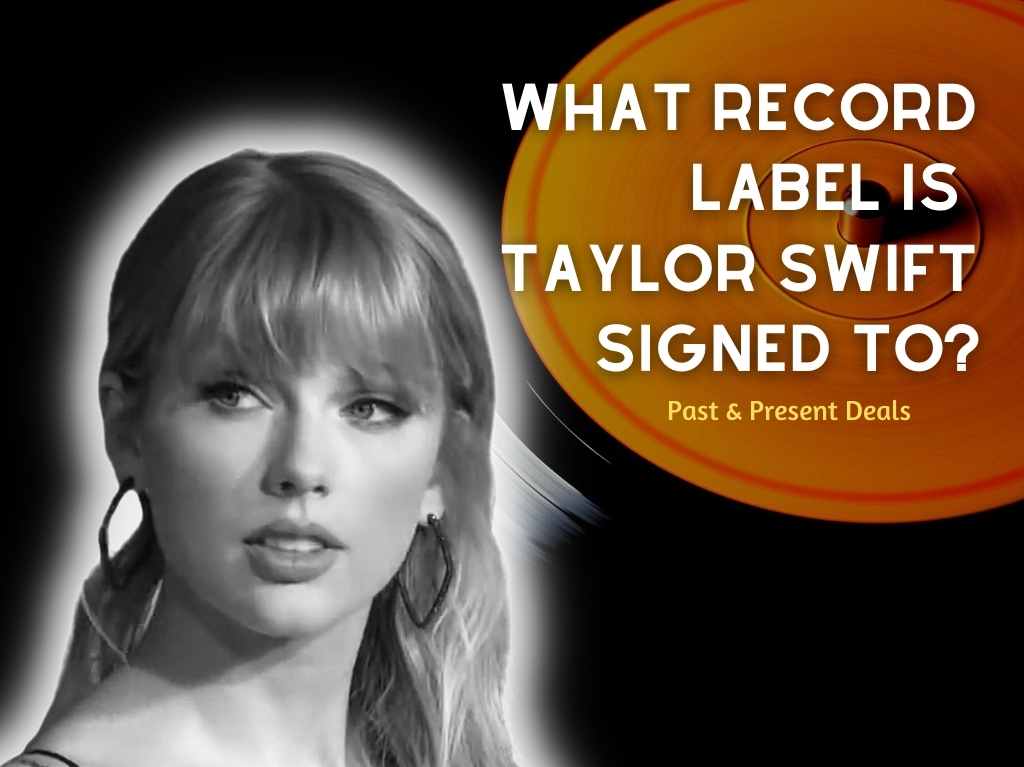 What Record Label Is Taylor Swift Signed To?
Embed from Getty Images
Taylor Swift is currently signed to Republic Records and Universal Music Group. She was previously signed to Big Machine Records, we'll dive into more about that change in just a second.
You Should Read This Next!
Is Taylor Swift Free From Big Machine Records?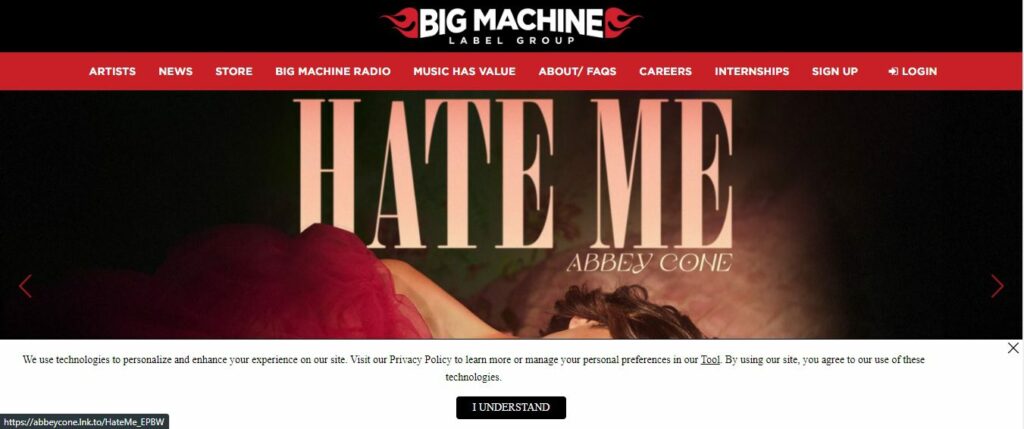 As a teenager, Taylor Swift signed with Big Machine Records and released six successful albums with the label.
In 2018, she ended her contract with Big Machine and signed with Universal Music Group, where she released her seventh album, Lover.
However, her previous six albums remained with Big Machine, and were later acquired by Ithaca Holdings.
In November 2020, Taylor Swift was finally able to re-record her first five albums after the contract constraint was lifted.
This allowed her to regain ownership of her music, which is not always the case with re-recordings.
In fact, Swift is an exception to the general rule of diminishing returns when it comes to re-recordings.
Her frustration with Big Machine was voiced in a tweet leading up to her crowning moments: her performance at the American Music Awards and her acceptance speech as Billboard's Woman of the Decade.
You Should Read This Next!
When Did Taylor Swift Sign With UMG & Republic Records
Embed from Getty Images
Her first label change since signing with Big Machine Records at 15 is Taylor Swift's new recording deal with Republic Records and Universal Music Group.
Taylor's contract with the Universal Music Group-distributed, Nashville-based independent label expired in 2018.
She announced the news in a photo she posted on Instagram featuring CEO and co-founder of Republic Records, Monte Lipman, and UMG CEO/Chairman Sir Lucian Grainge.
Sir Lucian Grainge and Monte Lipman have been great partners to Taylor over the years.
Universal Music Group is still her home.
This is very exciting news for Republic Records. Republic Records will become Taylor Swift's label family. Details of the deal were not immediately released.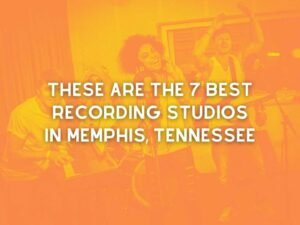 You Should Read This Next!
In addition to her ownership of her masters going forward, Taylor later announced two other key elements of the new deal.
There is no information regarding whether or not that portion of her contract was negotiated following her exit from Big Machine.
She also revealed that she asked UMG to ensure equity for UMG artists will accompany any sale of UMG's shares in Spotify, which went public earlier this year on the New York Stock Exchange.
During Apple Music's infancy, Swift engaged in a public fight about artist payouts with Apple Music, advocating for artists' rights.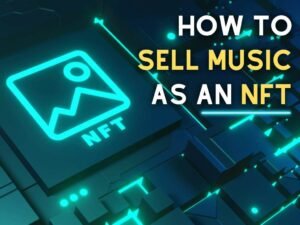 You Should Read This Next!
What Happened Between Big Machine Records & Taylor Swift?
When Scooter Braun's music management company, Ithaca Holdings, acquired Big Machine, Swift's behind-the-scenes moves became front-page news.
Later on, he sold her masters for $300 million to Shamrock Holdings, another company. It was a smart business move on Braun's part: Swift's master recordings yield profits whenever they are streamed or purchased.
There was controversy on the personal front too: Swift claims Braun, who manages stars like Kanye West and Justin Bieber, has repeatedly bullied her, so she slammed the sale publicly and promised to re-record those original six albums using the masters she controls.
Anyone who plays an old Swift song right now will be contributing to Braun's bank account.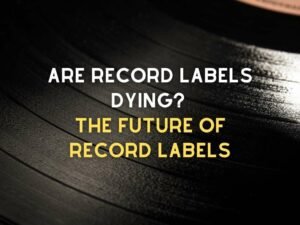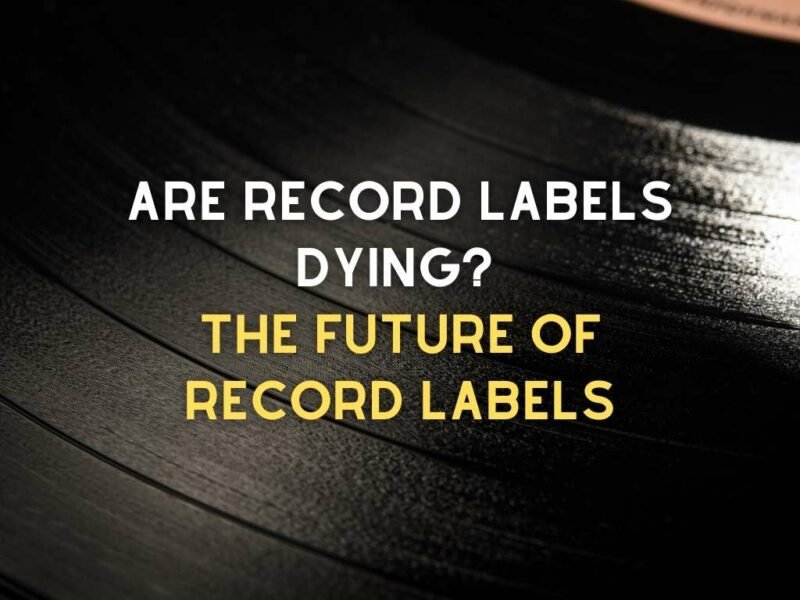 You Should Read This Next!
Does Taylor Swift Have To Re-record Her Albums?
Clearly, Taylor hopes that these new versions will override the archival works. According to her March 2021 Instagram post, artists should own their own work for a variety of reasons.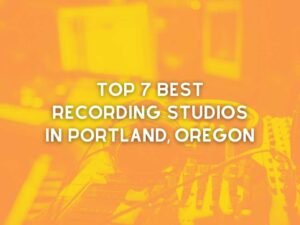 You Should Read This Next!
The most obvious truth is that the artist is the only one who really understands the work.
Her choice sparked reactions across the music world and forced the public to take a closer look at the silent machinations of the music industry.
Remember when Kanye West publicly complained about his record contract? Well, it's not unusual for artists to be unhappy with their own contracts.
However, it's rare for them to go through the trouble of re-recording and re-releasing their old material.
But Taylor Swift is not a typical artist. She's known for taking control of her own career and pushing boundaries in the music industry.
The pandemic paused her touring schedule for a whole year, giving her some time. She pays meticulous attention to the aesthetics of her album covers and how her work is perceived, right down to the comments she makes on Tumblr fan blogs.
Her unique position makes platforms like Spotify well-positioned to support her new releases. In the meantime, the fans who are the most active streamers of her old music are well aware of her intentions and will follow them.
Taylor holds the rare opportunity to both want to upend the system and actually be able to do so.
What is The WeStandWithTaylor Movement & How Does It Relate To Her Big Machine Record Deal?
Taylor's previous record label's founder struck a deal that caused the hashtag WeStandWithTaylor to trend on social media.
Big Machine Label Group founder Scott Borchetta signed Taylor in 2004. Taylor changed her record label to Republic Records in 2018.
The Carlyle Group funded Scooter Braun's Ithaca Holdings to buy Big Machine Records for $300 million on June 30, 2019, according to Billboard.
Taylor learned of the news at the same time as the public. Though Scott Borchetta said that he sent a message to her before the announcement.
Taylor is said to have been in London at the time with Joe Alwyn, so she would wake up to this message. Neither Taylor nor her father was informed of this.
He and Taylor had never been close. According to Taylor, Scott was apparently aware of this because every time Scott heard "Scooter Braun" escape her lips, she was crying or close to crying.
You Should Read This Next!
Scott would sell the label once she left, which included her and her future.
This was one of the reasons she went to Republic. The only thing she didn't know was that Scott would oppose her in order to get a Scooter Braun for her work. That was her worst nightmare.
Over the years, she begged for the chance to own her work for her six studio albums and other EPs.
With Big Machine, she had the opportunity to "earn back" money one album at a time, for each album she released.
Her master is now in Scooter Braun's hands. Taylor has been bullied by him for years.
After the Kardashian snippet of an edited phone call was released, Scooter made decisions for artists to go against Taylor.
As part of Kanye West's "Famous" music video, he also made her and other artists naked in a bed.
To stay up to date with Taylor Swift be sure to follow the official
Taylor Swift Twitter Page
and the
Taylor Swift Youtube Channel
for all of the latest Taylor Swift events!
If you found this post interesting, you might also like these...
What Record Label Is Drake Signed To?
What Record Label Is Charlie Puth Signed To?
What Record Label Is Justin Bieber Signed To?
🚨 Read This If You Are An Artist Yourself! 🚨
There are so many different types of record deals out there, you have to be clued up, if you are hoping to get signed by a major label.
You need to know up front what percentage of the profits the label will take, and what rights they'll have over your music!
Alternatively, you might want to consider starting your own record label. This can be a great way to maintain creative control over your music, and you'll get to keep 100% of the profits.
Of course, running a record label is a lot of work, and it's not for everyone.
But for an ambitious person, a record label can make a lot of money...
References
Lyrics
Please save some lyrics first.