Are you in the market for music studio equipment? If so, you're in luck!
There are a number of great places to buy music studio equipment online but when you want to get the best deal and service from a reputable company, that can sometimes be a challenge with all of the noise on the internet.
In this article, we will take a look at 11 of the best. Keep reading to learn more about each option and find the perfect place to make your purchase!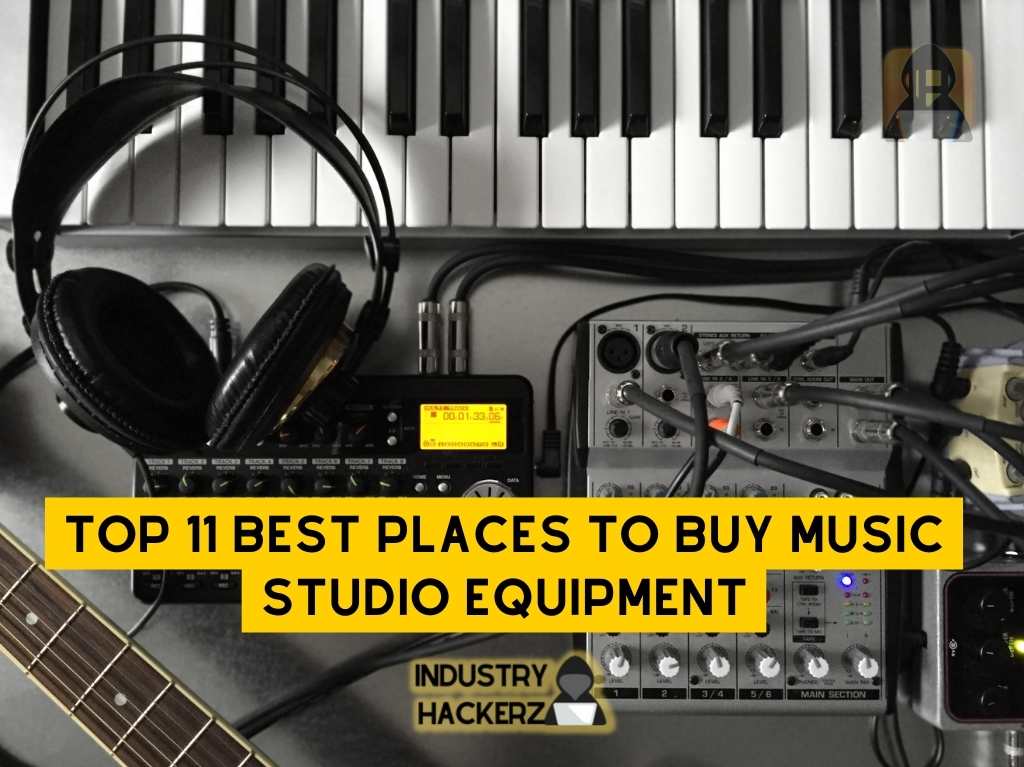 Top 11 Places To Buy Music Studio Equipment Online
Amazon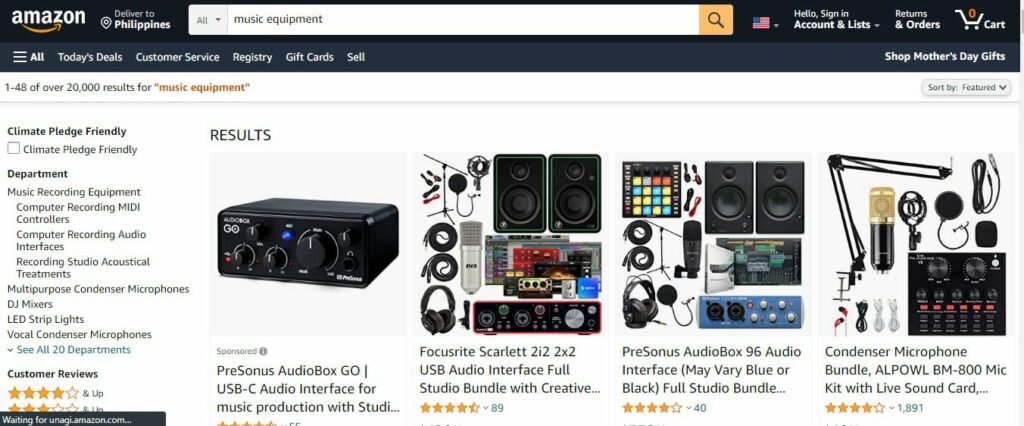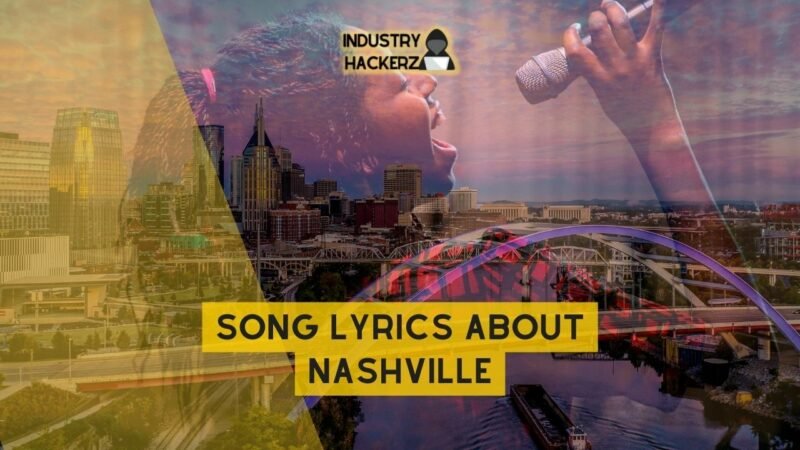 You Should Read This Next!
If you're looking to buy music studio equipment with ease, Amazon is a great place to start. They have a huge selection of gear from all the major brands, and their prices are often very competitive. Plus, if you are already an Amazon Prime Member, you can get free next-day or same-day delivery on most items.
They sell everything from small items such as pop filters to complete recording studio starter kits, so you're sure to find what you need.
The only downside is you will not find all of the equipment that you would find at a specialty store.
The biggest plus you get when buying on Amazon is the bundles. If you are not super clued up on what the best studio setup is, you can buy a studio kit that is ready to go with everything you need, and these are often priced cheaper than buying the individual bits of equipment on their own.
See the kit below for example:
eBay
eBay is another great spot to buy music studio equipment as you can snag some amazing deals on new as well as used gear.
The best part is that there is a huge selection to choose from so you're sure to find what you're looking for. Just be sure to do your research before making a purchase and check the seller's feedback to ensure they are reputable.
Reverb
Reverb is a platform to buy and sell new, used, and vintage music equipment and has been a staple in the audio space since 2013.
Reverb is dedicated to bringing people together through music. Whether you're looking for a new set of monitors or want some advice on what direction your sound should take, Reverb has got it all!
Best Buy
Best Buy is a popular spot for studio equipment as they are a reputable retailer and offer competitive prices. You can find a variety of equipment at Best Buy, including microphones, mixers, monitors, and software.
Additionally, you can find a variety of products from different brands all in one place, and the website is easy to navigate. You can also use the plethora of customer reviews to help you make your decision.
Gear4Music
Another option is Gear4Music. They are a UK-based company that has a wide range of products. The website is easy to navigate and they have both new and used equipment. GearforMusic also offers free shipping on orders over £99.
I would recommend GearforMusic if you are looking for a wide range of products and if you are based in the UK.
Thomann (UK)
Thomann is a music store that offers a wide variety of music studio equipment. This store is based in the United Kingdom, but they also have an international website that ships to a number of countries. Some of the products that they offer include keyboards, guitars, studio monitors, and microphones.
One of the best things about Thomann is that they offer a wide range of products for a variety of budgets. Whether you're just starting out and need some basic equipment, or you're looking to upgrade your current setup, Thomann is sure to have what you need.
They also offer great customer service. If you ever have any questions or problems with your order, their team is always ready and willing to help.
Vintage King
If you're looking for high-quality music studio equipment, Vintage King is the place to go. This store offers a wide range of products, from microphones and guitars to studio monitors and keyboards.
One of the best things about shopping at Vintage King is the caliber of their products. All of their equipment is made with the highest level of quality in mind, so you can be sure that it will last for years to come.
Studio Spares
Another UK-based company, Studio Spares is a great resource for anyone looking to purchase a wide range of products, from microphones and monitors to cables and adapters.
If you have a product in your studio that needs a part that you can't find anywhere else, shoot them an email or give them a call with the details!
The founder of Studiospares, Barry Lambden had been in the audio industry himself. He knew that quality service and low prices were essential for a successful business so he put his own talents towards developing products that would allow him to provide these things while also growing into one of Britain's most well-known names within this field over time - thanks largely due to how dedicated they stay about keeping it all authentic!
Sweet Water
Sweet Water has been a trusted resource for musicians and producers since 1979. They carry only the best brands in music production gear and software, including Ableton, Akai Professional, Arturia, Avid, Behringer, Focusrite, Novation, Presonus, RME Audio, Steinberg, and more.
Sweet Water also offers a wide variety of educational resources, and services including;
Guitar Workshop
Music Store Events & Workshops
Piano Showroom
Music Lessons
And have their own Recording Studio
American Musical
American Musical sell everything for music production, such as Mixers, Portable, Digital Recorders, Studio Monitors, Multitrack Recorders, Recording Microphones, Recording Packages, Video Recorders, Studio Signal Processors, Audio Mastering, Recording Accessories, Studio Workstations, and more.
They also offer free 2-day shipping on many items in a variety of US states.
Music Store Professional
Music Store Professional is a great online music store that has a wide selection of instruments, accessories, and other gear. They also have a great variety of sheet music and instructional materials.
They also offer extremely competitive prices due to being able to buy large amounts of wholesale stock, which is then passed on to the customer.
The website is very user-friendly and they even have their own interactive catalog/magazine, and the customer service is excellent.
Pro Audio Star
Pro Audio Star is a Brooklyn-based audio equipment dealership that has been around since 2006. The company staffs its offices and warehouse with local musicians who care deeply about music, just as they do themselves - which makes for an environment where customers can feel right at home while shopping!
Tips For Buying Professional Audio Equipment Online
If you're on a budget, you can purchase cheap, compact gear and build your music studio out from there. You don't need to get everything all at once, so pace yourself.
You can start with the basics, which will depend on your needs; if you play the guitar, you might need to start with a guitar preamp, and add more gear if your budget allows.
It's also a good idea to save money by trading in older gear and buying used ones, or even renting when you need.
The cost of a good music studio can add up to thousands of dollars. Second-hand shops, online used-gear markets, and of course, Reverb and eBay are invaluable resources, as musicians are constantly dumping their gear and trading it for newer, more expensive models.
A little research will go a long way, so don't forget to check the specifications of any product you buy online, and look out for genuine product reviews from buyers.
When it comes to pro audio equipment, there's no one-size-fits-all answer - the best gear for you will be based on your own individual needs and preferences. With that in mind, don't be afraid to experiment until you find what works best for you!
---
Computer & DAWs
Investing in a DAW program is the best way to start your music career. You can save money by purchasing both VSTs and plugins together with whichever recording software package you choose.
VSTs and plugins can be purchased separately, but they will be your last priority.
While the computer is the most basic piece of music studio equipment, it's also the most expensive. Macs are commonly used by music producers and engineers but are more expensive. They sync well with all other equipment and recording software.
The Mixdown
So there you have it, our top 10 list of the best places to buy music studio equipment online. We hope you found this list helpful and that it will make your shopping experience a little easier.
Do you have a favorite place to buy music studio equipment that we didn't mention?
Let us know in the comments below!
About Author
Lyrics
Please save some lyrics first.