Do you wish to have a studio but are concerned about the lack of space in your apartment or house? Worry no more, since these videos will show you how to make the most of your bedroom or even a little area in your home!
Furthermore, there are a lot of excellent suggestions and guidance in selecting the proper and only equipment required without breaking the budget.
These videos are for you if you want to do it yourself and save money!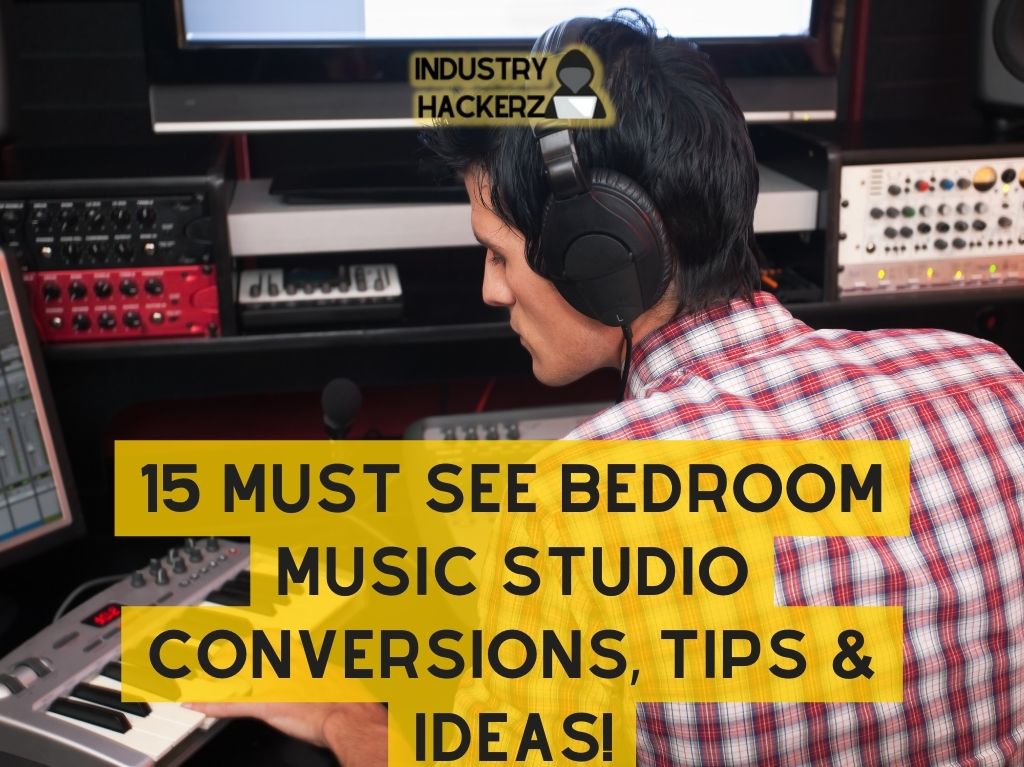 Here are 15 Must See Bedroom Music Studio Conversions, Tips & Ideas:
You Should Read This Next!
1. Jack Murray's Bedroom Music Studio Setup
Jack can live happily and create wonderful music at his bedroom music studio!
Jack will discuss organization, multi-purpose space utilization, wiring, rerouting, and making the most of the available space in this video.
Jack's first priority is employing shelves and drawers to manage the space by preventing the equipment from occupying the vast majority of the room.
Jack will also go through how to use your bed as storage. Interesting, huh?
He also discussed connectivity, power routers, and cable management. Creative lighting alternatives for increasing your musical inspiration were also covered because the studio's vibe relies on them.
Jack will teach you a lot about maximizing your music studio and bedroom space while making it also fun to work with.
Check it out!
2. Edward Smith's PERFECT Bedroom Studio Setup
Establishing a bedroom music studio?
You can likely relate with Edward Smith as he describes how he began creating his bedroom studio.
The specifications and features of each piece of equipment Edward brought along, their significance, and their purchase purpose was explained. Very useful for finding the greatest gear, yeah?
He talked about how valuable software is and has other videos that will assist you in understanding the significance of each gear and what kind of gear is best for you. Edward discussed everything, including the audio interface, laptop, headphones, and microphone!
Watch his video now to have a background of the different essential gears your bedroom studio should have.
3. Turning My Bedroom Into A Music Studio by BayRain
Are you also looking for various rooms and warehouses to create your studio? BayRain did the same as you, but in the end, he just constructed his studio in his bedroom.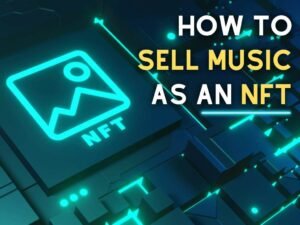 You Should Read This Next!
BayRain established a studio in his little bedroom so that he could create music whenever he felt like it, and it is very accessible.
He showcased everything, painting his bedroom and setting up the gear! The best part about this is that BayRain did everything himself and only used YouTube to learn.
BayRain is exceptionally pleased with the outcome of his studio!
4. How To Build a Basic Bedroom Studio by Ao Cheng
Ao Cheng encourages musicians to become better versions of themselves through equipment and lifestyle improvements through his YouTube tutorials.
In this video, Cheng provided examples of both the gear you must have in your home studio and the accessories you need to make your space improve your sound.
He talked about the audio interface, laptop, headphones, monitors, cables, pop filter, and digital audio workstation.
Cheng went over each piece of equipment in detail, outlining what to look for and why it's essential.
Pay attention to Cheng's recommendations before you spend all your money! You will undoubtedly pick up a lot of stuff!
5. Zack Zarrillo's Bedroom Studio
Looking for a studio tour in a bedroom? The best video for you is this one.
Zach gave us a tour of his studio in his own bedroom. He presented his many pieces of equipment and described their functions.
Zach's gear includes a 2013 Macbook Pro (Retina, 13-inch), Logic Pro X, an Audio Technica AT 2020+ USB Mic, an Alesis V25 MIDI Keyboard, and a Yamaha THR10C Amp, Edirol MA-10D Monitors, a 1TB WD My Passport External Hard Drive and more.
In Zach's view, your studio doesn't have to be beautiful; what matters is that you like the vibe within.
6. How To Set Up A Bedroom Studio on ANY BUDGET by IAMLXGEND.
This video is for you if you're seeking advice on how to build an affordable bedroom studio.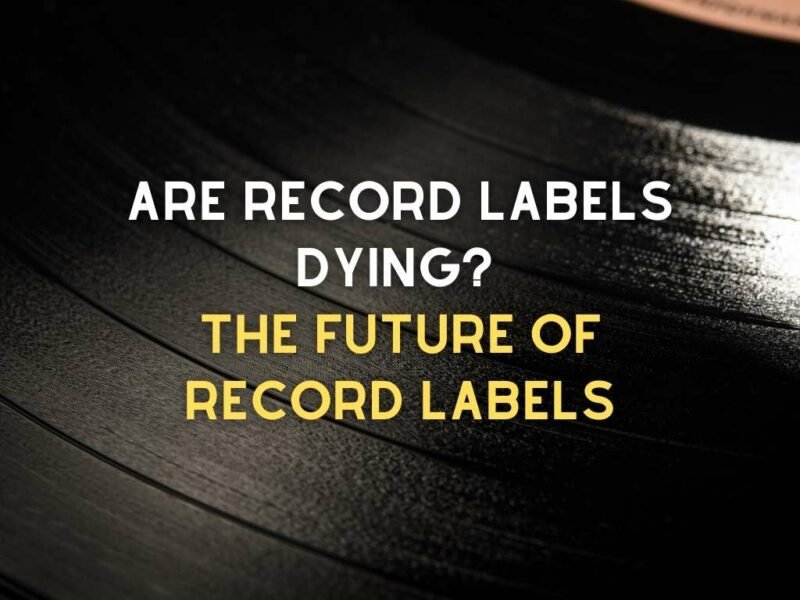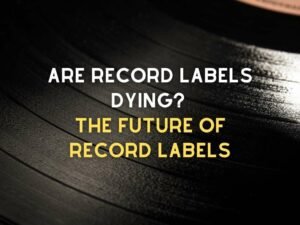 You Should Read This Next!
IAMLXGEND did a brilliant job of explaining the various equipment you need to establish your own studio!
He provided a description and price for each piece of equipment he had. Most importantly, he described how they worked and why he obtained them.
He provided clear explanations of everything for those just entering this field or newbies; hence creating a studio will be easy for everyone!
The 2018 Macbook Pro, Komplete Kontrol A25, Arturia Microlab, Focusrite Scarlett Solo, Spire Studio, Audio Technica ATH-M50X5 headphones, and other devices are among his gear.
This video will not only teach you how to create your own studio, but it will also give you the motivation to start one with only an iPad or a phone.
7. Minimalist Bedroom Studio by Teatro
Teatro built this studio in his bedroom so he could compose music while relaxing in his cozy bed.
This relatively easy setup is for individuals who want to stay home and utilize the minimum necessary equipment!
This video is so fantastic that it indicates the requirements for special equipment. Additionally, he draws attention to these needs by writing them in the video.
By demonstrating the toolkits in the movie, Teatro did an excellent job of explaining what they are and how to utilize them.
You already have a music studio with just a laptop, midi keyboard, audio interface, condenser microphone, and headphones.
8. Another Bedroom Studio by Edward Smith
Edward demonstrated in this video how he built his studio from scratch. He already has a bedroom studio at the end just by having a table in the first setup.
Just simply utilizing a keyboard, a Focusrite Scarlett Solo 3rd Gen audio interface, a monitor, a microphone, and a Dell XPS 9570 laptop, Edward has now a bedroom studio.
You Should Read This Next!
He specified his equipment along with the cost of each item. The fact that he described how to connect each piece of equipment to make it function makes this video more remarkable.
This video is for you if you are a beginner and want guidance in setting up your equipment.
9. Joe Gilder's Bedroom Studio Setup
Joe showed us how to improve the sound of a small bedroom since having dry walls, ceilings, and live sound in a space like a bedroom is simply weird.
He showed us how to use various tools to modify a room's acoustics to be less reflective.
Joe went into every detail of how he set up his bedroom studio, including the angle and significance of where the table should be placed in a tiny space.
He also has a variety of video tutorials, including ones on how he mixes and records music in his bedroom.
Joe's video tutorials are for you if you want to learn the fundamentals of transforming a bedroom sound into a more studio-like one.
10. Insko's Bedroom Studio Tour
Incredibly, a 21-year-old has a bedroom music studio!
Insko created his studio at an early age because he loved music. He first became passionate about music in 2012 after being introduced to electronic dance music by a friend who was a DJ. Insko afterward found "Martin Garrix," who continues to serve as his primary source of motivation. He began to create his own mashups of EDM songs after falling in love with the genre.
Insko took us on a tour of his bedroom studio in this video. He showed the tools he uses to produce music.
His equipment includes the Focusrite Scarlett Solo, LG Ultrawide Monitor, Elgato Stream Deck, and Alesis Midi Keyboard.
This video is for you if you're just getting started and are looking for affordable equipment.
11. Turning Your Bedroom Into a Home Studio by Elephant Moore
Hats off to Elephant Moore for his vision, perseverance, and tenacity!
Elephant Moore demonstrated how he accomplished his bedroom studio, from a laptop with speakers and an audio interface to a completely personalized home recording studio.
In this video, he demonstrated how he accomplished each step, including painting the wall, installing sound panels, and arranging his equipment.
This inspires the majority of viewers. Moore's recording of the entire experience provided viewers with ideas and demonstrated how others imagine creating their own Beat Lab in the future.
12. Sky Jordaxn's Bedroom Studio Setup
Most people believe Sky has hidden analog equipment. Thus he is here to demonstrate his current setup.
Sky Jordxn graduated from Full Sail University with a degree in audio production. He also has industry studio experience and has collaborated with artists like Gunna, Tokyo Jetz, Young Dro, Young Booke, London Jae, and others.
In this video, Sky will demonstrate his home equipment, notably in his bedroom.
Pro Tools, Logic Pro, Antares Unlimited, Slate Digital, Aston Spirit, Slate Mic, and more tools and software are available from Sky's bedroom studio.
13. Next Level Bedroom Studio Setup by Arturo Lopez
A clean, modern bedroom studio is here for you!
Arturo Lopez is a musician, audio engineer, and producer.
Arturo had planned to create his own studio for the past ten years, but he didn't start until he had his fantastic table.
All I can say is that you'll be shocked at how minimalist it looks and how exciting it is to work in this sort of studio after Arturo gave us a tour of his workspace and his tools.
Once more, this video will expand our options for studio equipment purchases.
14. Apartment Bedroom Studio by Colt Capperrune
This video is for you if you want to transform your room entirely into a studio.
Colt detailed how he built his apartment bedroom studio, including how to install everything. He talked about his DIY acoustic panels, ceiling cloud, ISO cab, and other innovations.
The brilliant thing about this is that his clients are just in awe of his accomplishments without even knowing that his studio is located in an apartment!
You can be confident that following Colt's advice will help you achieve excellent results.
15. Billie Eilish & Finneas O'Connell Bedroom Studio Setup
Finneas O'Connell is the songwriter of Billie Eilish!
Finneas won five Grammy awards in 2020!
Finneas provided us a thorough explanation of the tools and programs he used! Apple's iMac Pro, Logic Pro, the Yamaha HS5, the Seaboard Block, the Akai MPK Mini Midi Keyboard, the Neumann Microphone, and other items are included.
Watch this video to learn why even a well-known producer chooses to utilize less expensive equipment over the best.
Home Studio Kits
Setting up your own personal music studio, whether it be in your garage, bedroom, basement or guestroom, doesn't need to cost an arm and a leg! In fact, there are entire studio kits that include everything from DAW, audio interface, condenser mic, active monitors, mic stand, pop shield, headphones, cables - you name it; all for under $400!
We have picked out some of our favorite ready-to-use home studio bundles below:
Lyrics
Please save some lyrics first.