Erykah Badu, known for her soulful echoes, is also the mastermind behind the independent label she's nurturing, Control FreaQ Records which is an Imprint of Universal Motown.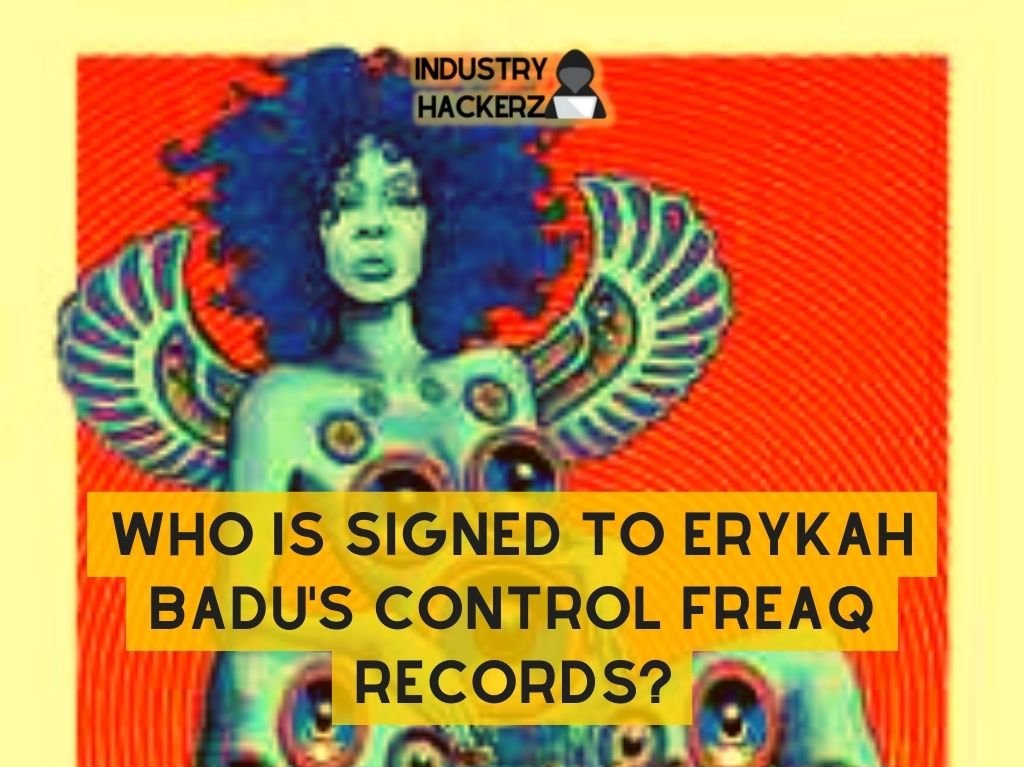 At A Glance: Control FreaQ Records Artist Collaborations
Here is a list of artists associated with the Control FreaQ Records label :
Jay Electronica
Lyonel "Kay K" Rosemond (A&R)
Trident
Benny Royal
M-Tek & Tim Priestley
Filthy Rich
Erykah Badu
Releases Under Control FreaQ Records
The first significant release under Control FreaQ Records, was the much-awaited mixtape by Erykah Badu herself, titled 'But You Caint Use My Phone.
You Should Read This Next!
The mixtape made waves in the music industry when it launched in November 2015, initially available exclusively on Apple Music for streaming and digital download.
This move established a distinctive surprise element as not only did it circumvent her then-label Universal, but also marked an era of independent operations under the banner of Control FreaQ.
Amassing positive reviews from critics and fans alike, this debut piece remarkably landed at number 14 on Billboard 200 upon its release selling about 35,000 equivalent album units during its initial week—a hallmark moment signifying the dawn of new beginnings for Control FreaQ Records.
A Balance Between Music and Community
Badu has spoken candidly about a vital issue that many in the industry face - striking a balance between one's personal life and their career aspirations.
She lays emphasis on valuing family and community above her passion - music.
Still finding her feet in this varied landscape of rhythm and beats, she admits there is much to be learned.
Goals for Control FreaQ Records
For Control FreaQ Records, Badu has a clear vision mapped out.
Not just providing refuge for musicians under its umbrella but ensuring success by offering fair contracts that promise returning ownership rights over time – something uniquely beneficial in present times when artist exploitation is rampant within the music industry.
She harbors firm belief that each musician linked with her label will find their path towards success due to careful management coupled with leveraging her own celebrity status garnering attention for those associated artists.
Introducing Jay Electronica: The Inaugural Signing
The first signed talent under Control FreaQ's banner is New Orleans based MC/lyricist Jay Electronica whose unique poetic flair triggered inspiration behind establishing this record label.
According to Badu,"He's an exceptional poet, talented artist [and] remarkably intellectual MC". They both livened up Austin Music Hall with enthralling performances later that evening.
Prioritizing Life Over Selling Units
Badu continues striving towards harmonising societal work through non-profit initiatives like B.L.I.N.D (Beautiful Love Incorporated Non Profit Development), actively engaged in Dallas while juggling motherhood alongside musical pursuits nurturing budding talents at Control Freq Records .
Her simple philosophy being "Life holds precedence over selling units"
Transparency regarding involvement aids gaining sponsorships or grants integral to support such non-profit ventures making difference at grassroots level .
About Author
Lyrics
Please save some lyrics first.