Ever thought of having a professional to record a mixtape you worked so hard on? You are at the right place! In this article, we present to you the 7 best recording studios in Eugene, OR.
Who says all the best studios are far from town? We are telling you otherwise, because Eugene, OR has some cutting-edge recording studios packed with reliable equipment and soundproofing.
This listing is one of a kind; we will discuss the specialties, services, and price listings of every studio to help you find the right studio that fits the bill. So what are you waiting for? Scroll on to find out more!
Track Town Records
Track Town Records knows exactly what their clients are looking for in music. This recording studio, led by a group of musically-inclined friends, tops the list for the best recording studios in Oregon, Eugene.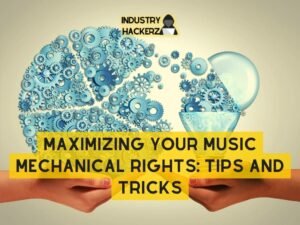 You Should Read This Next!
If you are in need of a studio space to get some recording done, or perhaps a stage setup for a small live performance, you are in for a great deal with Track Town Records. This top-notch studio does not hold back in delivering above and beyond the clients' needs.
Clients sing praise for Track Town Records' awesome services. The studio's engineers know just the right sound to turn a barebones audio project into a masterpiece.
Track Town Records also houses some of the finest musical instruments and audio equipment. Lining up the walls are some pianos, organs, and drum sets. 11 isolation rooms make it possible for the studio to accommodate multiple appointments at the same time.
The clients swear by the quality of service and talent Track Town Records has to offer. Not only do the staff know their way around making music; they are also friendly, accommodating, and easy to converse with.
Interested in developing a passion project? Submit a booking inquiry at Track Town Records' official website to find out more of their availability and rates.
Website:
Location:
870 W 2nd Ave unit a, Eugene, OR 97402, United States
Services & Costs:
| | |
| --- | --- |
| Service | Cost |
| Single track recording | $40/hour |
| Multi-track recordings/bands | $40 – $60 /hour |
| Space rental | $20 |
| Session with engineer | Booking inquiry required |
---
---
Liquid Mixing and Mastering
Since 2013, Liquid Mixing and Mastering has dedicated its services to perfecting the best mix of sound for every emotion a musical piece wants to evoke.
Liquid Mixing and Mastering may just be the best recording studio in Eugene, OR to handle the mixing and mastering process of your music. Mastering, as the studio's official website explains, is the crucial final step to tying all loose knots in your music and delivering it at the highest level of quality and finish.
Clients proudly express their satisfaction with the studio's accommodations and offers. The owner, Thaddeus Moore, personally works with the studio's clients and gives constructive feedback.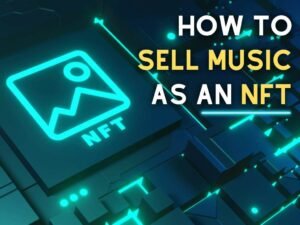 You Should Read This Next!
Liquid Mixing and Mastering offers a range of services to fit any and all needs of different clients. Specifically, Liquid Mixing and Mastering specialize in audio mastering for digital and analog versions.
Want to release your music digitally? Thaddeus can master and optimize your tracks accordingly. Do you prefer physical copies like CD's and vinyl records? Thaddeus can mix and master your album just the way you like it.
Liquid Mixing and Mastering is the mastering mastermind behind countless singles, many of which are released on Spotify, a digital streaming platform. Some of the studio's clients include Toni Glausi, Jameson Burt, and Frank Black & the Catholics.
Website:
Location:
1393 W 40th Ave, Eugene, OR 97405, United States
Services & Costs:
| | |
| --- | --- |
| Service | Cost |
| Mastering | $12.5/minute of audio |
| Stem mastering | $20/minute of audio |
| Alternate mixes | $6.25/minute of audio |
| Stems for video | $5/group stem |
| Apple Digital Masters | $50/album |
| Soundcloud | $5/song |
| Master Quality Authentication (MQA) | $100/project |
| DDP Master | $80/project |
| Audiobook mastering | $40/chapter or per-finished hour |
| Podcast mastering | $2/minute of audio |
| TV series | $5/minute of audio |
| System and room design | Price varies |
| Mix consulting | Price varies |
---
---
Sprout City Studios
Sprout City Studios has been in the industry since 997. It is widely regarded as the best recording studio for artists and musicians of all experience in Eugene, OR.
Sprout City Studios only aims to deliver top-notch recording and mixing services befitting your audio project. The studio is carefully crafted according to the science of acoustics, guaranteed to deliver the best recording quality.
The studio easily accommodates 12 people. A dedicated vocal isolation booth helps capture the cleanest vocals. Many clients swear that Sprout City Studios has the best soundproofing installed. Even if you shout at the top of your lungs, no one outside the studio will hear you.
Lining the acoustically accurate studio are quality equipment. Microphones, consoles, effects and plugin libraries are all used together to make diverse and well-rounded sounds for every genre.
Think there is something else missing in your composition? Sprout City Studios can rent you in-house instruments and other gear to enhance the overall sound.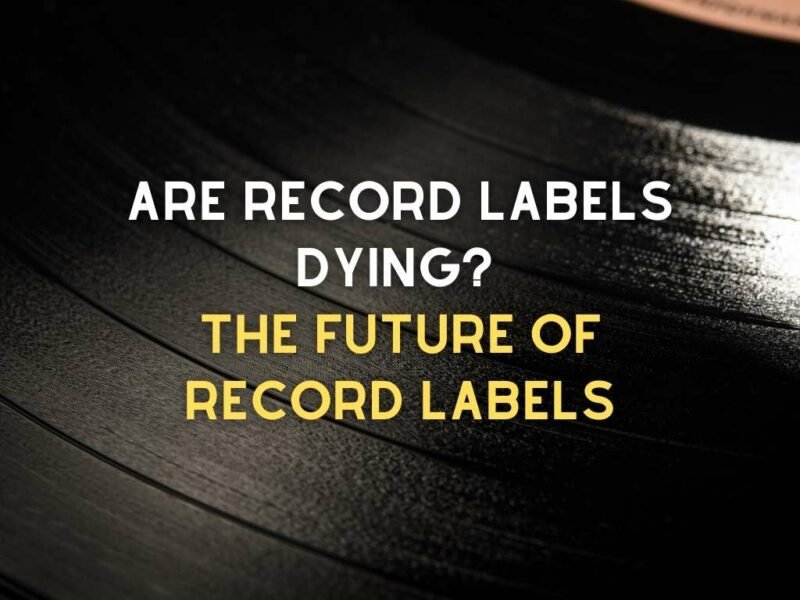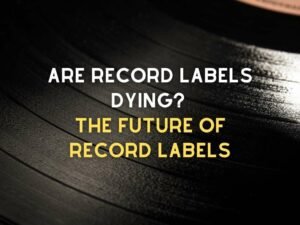 You Should Read This Next!
To develop your project, an engineer will guide you in the entire process of recording, mixing, and mastering. Sprout City Studios has a team of twelve engineers ready to work with you. They offer different rates, so make sure to send an inquiry to see how good of a match you will be.
Aside from offering professional audio services, Sprout City Studios also hosts classes and workshops. These are great opportunities to hone your skills and knowledge in working with the different equipment and software used in music production.
Website:
Location:
1697 W 11th Ave, Eugene, OR 97402, United States
Services & Costs:
Service
Cost
Classes (5-Week Course)
$195
Rehearsals
$30/hour
Recording/Editing/Mixing
Determined by the rates of the selected Engineer
Mastering
$10/minute of audio
$15/stem
Self-recording
$90 / 3 hour$240 / 8 hour day$360 / 24 hr lockout
Podcast and Voice over Recording/Editing
Price varies
Audio consultation
Price varies at an hourly rate
---
---
Revolution Recording Studio
Revolution Recording Studio offers inclusive and supportive audio recording services to the rookies and seasoned musicians of Eugene, OR and in the nearby areas.
With more than 24 year of experience in the music industry. Revolution Recording Studio operator John Philip Buzis gives you access to great tips, tricks, and techniques in completing your music project. His trusted lineup of staff will be glad to accommodate your musical style and preferences and incorporate them into your work.
Revolution Recording Studio caters to a wide range of artists. From DJs, songwriters, to bands, the studio is happy to help out fellow musicians in creating quality masterpieces.
Clients rave about how reliable Revolution Recording Studio is. The staff are patient and welcoming, and the audio professionals are more than happy to impart knowledge to guide artists in their future works.
At Revolution Recording Studio, every client leaves satisfied and happy with how their passion project is finally coming to life. Philip and his staff deliver great work at very affordable rates.
If you are starting out as a musician with just enough money to get you and your project by, don't hesitate to give Revolution Recording Studio. Get a quote from the studio directly from the website, or book an appointment over at the official Facebook page.
You Should Read This Next!
Website:
revolution-recording-studio.business.site
Location:
575 Wilson St, Eugene, OR 97402, United States
Services & Costs:
| | |
| --- | --- |
| Service | Cost |
| Recording studio membership | $975/month |
| Recording | $50/hour |
| Mixing | $75/hour |
| Mastering | $50/hour |
---
---
Numberstation Studio
About studio (normal text)
Website:
Location:
195 Knoop Ln, Eugene, OR 97404, United States
Services & Costs:
| | |
| --- | --- |
| Service | Cost |
| Mastering | Submit an inquiry for rates |
| Tracking and Mixing | Submit an inquiry for rates |
| Audio Post Production | Submit an inquiry for rates |
| Location Audio/Video | Submit an inquiry for rates |
---
---
Gung-Ho Recording Studio
Gung-Ho Recording Studio is the studio that started it all for musicians and artists in Eugene, OR and the neighboring areas. Many geniuses behind other recording studios in town worked and trained with Gung-Ho, before branching out on their own career paths.
One scroll at Gung-ho's official Facebook page, and you will immediately get the idea that the studio purely promotes good music and good vibes. All the clients look satisfied and immersed in their work as they record and perform music at a safe and supportive space.
Gung-ho Recording Studio is led by Billy, a well-rounded musician and recording engineer. Clients praise Billy endlessly for his wit and talent in producing high-quality music.
In fact, many say that without Billy's help on their project, they wouldn't be anywhere near where they are currently at in their musical journey.
Gung-ho also works around different genres. The studio's clients range from country bands, folk, to live orchestra and ensembles. Many musical acts rely on Gung-ho recording Studio, as the studio houses quite the range of recording equipment and software, whilst having a team of genius professionals ready to take your work to another level. 
While the official Facebook page is filled with posts about clients like Visible Men and The burning River trio, Gung-ho Recording Studio has no price listing nor rates for the services they offer. 
To know more about Gung-ho's services and rates, simply contact them on the official Facebook page.
Website:
Location:
86821 Mcmorott Ln, Eugene, OR 97402, United States
Services & Costs:
| | |
| --- | --- |
| Service | Cost |
| Music Recording/Mixing/Mastering | Contact at Facebook for more details |
---
---
Don Ross Productions
Capping our list for the 7 best recording studios in Eugene, OR is Don Ross Productions. This recording studio does away with fancy embellishments and only provides the highest quality audio services for artists of all experience.
Don Ross Productions receives nothing but positive reviews from its clients. They are grateful for the owner Don's dedication in producing music and teaching the clients how to do it. 
The studio offers a plethora of services. Based on the product listing, Don Ross Productions also immerse in the TV, film, commercial, and audiobook and podcast industry. 
Some of the services Don offers to his clients include recording, mixing, and mastering of tracks. Voice artists can collaborate with Don and have him record and edit your files. If you are an aspiring narrator for an audiobook, Don can give you helpful tips whilst fixing your recordings for a portfolio or passion project.
Producers looking for a studio to work with can also consider Don Ross Productions. The vast database of production music and sound effects are great tools to help you further complement your current progress. 
Whatever it is you wish to work on, be it an audiobook or a debut album, Don Ross Productions is the place to go to. To get a quote on the studio's services, simply contact Don via the official website.
Website:
Location:
3097 Floral Hill Dr, Eugene, OR 97403, United States
Services & Costs:
| | |
| --- | --- |
| Service | Cost |
| Recording | Quote request required |
| Mixing and Mastering | Quote request required |
| ISDN, Source-Connect, & phone patch | Quote request required |
| TV and Film ADR | Quote request required |
| Video Audio Post Production | Quote request required |
| Voiceover Recording and Editing | Quote request required |
| Audiobook recording | Quote request required |
| Production music library | Quote request required |
| Sound effects libraries | Book for inquiries |
| Locations for Live Recording | Book for inquiries |
| Archival transfer | Book for inquiries |
---
Don't Forget Your Recording Session Essentials…
1. Game Plan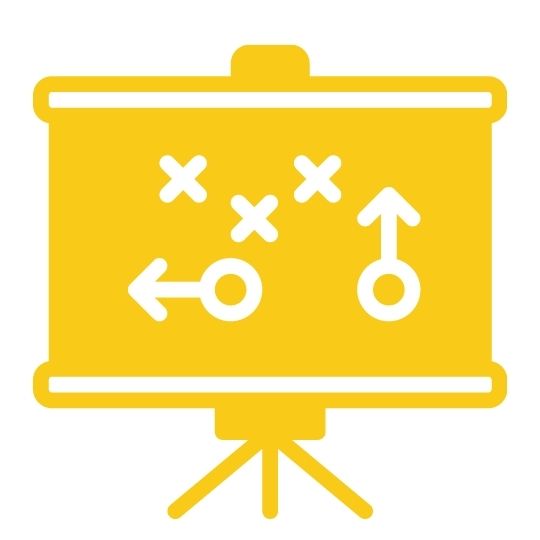 You should go in there with a plan of what you want to achieve. This will make it easier on both you and the engineer, and will help keep things moving along.
2. External Hard Drive
Sale
SAMSUNG SSD T7 Portable External Solid State Drive 1TB, Up to 1050MB/s, USB 3.2 Gen 2, Reliable...
PORTABLE STORAGE: The light, pocket-sized Portable SSD T7 delivers fast speeds with easy and reliable data storage for transferring large files, including...
TRANSFER IN A FLASH: Transfer massive files within seconds with the incredible speed of USB 3.2 Gen 2; Embedded PCIe NVMe technology delivers blazing fast...
BUILT STRONG AND SECURE: Unlike HDDs, the Portable SSD T7 has no moving parts so it's more resistant to shock; Plus, its solid aluminum unibody...
RELIABLE THERMAL SOLUTION: The T7's advanced thermal solution uses the Dynamic Thermal Guard to withstand and control heat, so the portable SSD stays at...
SLEEK AND COMPACT: Roughly the size of a credit card and only weighing 2 oz, the T7 fits comfortably in the palm of your hand and is light enough to take...
Get yourself an external hard drive. This way, you can take your sessions home with you and have a backup in case something goes wrong.
3. Powerbank
Sale
BLJIB Portable Charger 32000mAh, 22.5W QC 3.0 PD 20W Smart LED Display Fast Charging Built in Cables...
Battery Pack with LED Display: 32000mAh Li-polymer can 8 charges for typical iPhone, 6 charges for Samsung Galaxy, 3 charges for iPad Mini, perfect for a...
Portable Charger with Built in Cables: The integrated cables with grooves are convenient for storage, more than 10,000 bending tests prove its durability,...
PD 20W Quick Recharging: Micro input, iOS input, Type-C (PD 20W) input & output support bidirectional quick speed charge for most mainstream devices...
Power Bank Fast Charging: 2 USB-A QC 22.5W output and 1 Type-C PD 20W output, which only takes 30 mins to charge for iPhone 12 up to 50% and 40 mins to...
Comfortable and Safe Design: The Ergonomic design fits comfortably and stylish in your palm; besides, the rechargeable power bank is equipped with multiple...
You never know when you're going to need a power bank. It's always better to be safe than sorry!
4. Snacks and drinks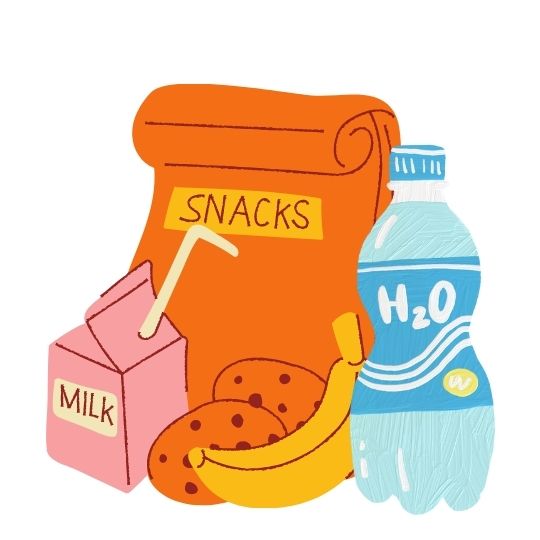 Stay hydrated and fueled up so you can perform at your best.
Is your business featured on our Top-Rated List? Awesome! Promote this page on your site or blog! Just copy and paste the HTML below to embed this badge!
<a href="https://industryhackerz.com/top-7-best-recording-studios-in-eugene-or/" ><img src="https://industryhackerz.com/wp-content/uploads/2022/05/badge-4.png" alt="Industry Hackerz Top-Rated Business"></a>