Today, I am reviewing two very popular mixers (or audio interfaces if you're posh :-p) the PreSonus StudioLive vs Soundcraft Signature.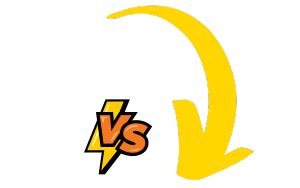 Key Differences Between PreSonus StudioLive And Soundcraft Signature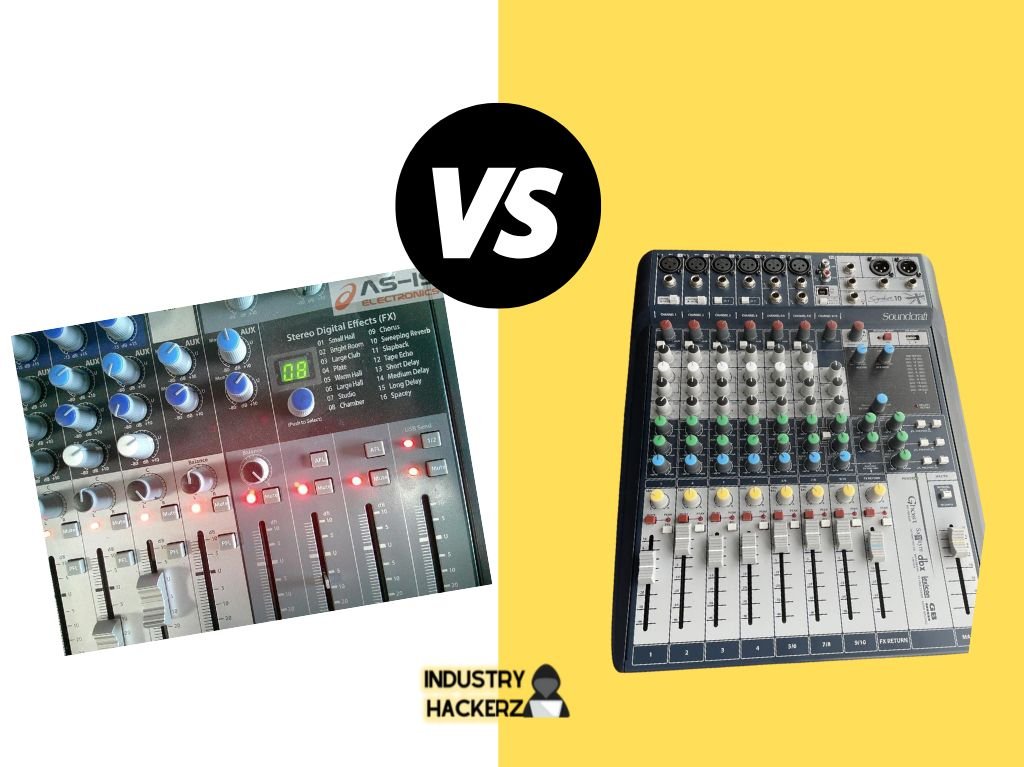 PreSonus StudioLive vs Soundcraft Signature Mixers
When comparing the PreSonus StudioLive and Soundcraft Signature mixers, several factors need to be taken into consideration.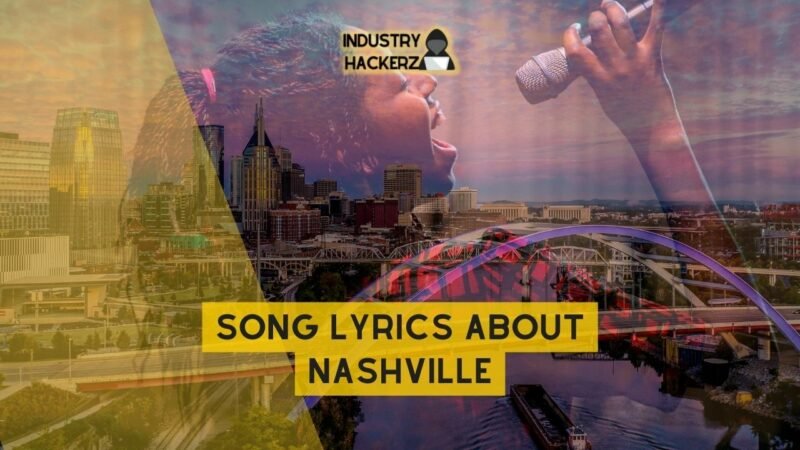 You Should Read This Next!
Both mixers have their own unique features that might suit different users based on their specific needs.
PreSonus StudioLive AR series offer a range of mixers, including the AR12c, which is a compact 12-channel mixer with built-in USB interface and SD card recording.
This mixer supports studio-quality 96kHz/24-bit audio resolution and features PreSonus's Capture Duo app for iPad recording.
The Soundcraft Signature MTK series also offers several mixers with multi-track USB functionality.
The Soundcraft Signature 12 MTK is an example of a 12-channel mixer in this range. These mixers feature high-quality Ghost preamps, Lexicon FX, and Sapphyre British EQs.
Some key differences between the two mixer series include:
Preamps: StudioLive AR series features XMAX Class A preamps, while Soundcraft Signature MTK boasts Ghost preamps – both well-regarded for their quality.
Effects: StudioLive AR series has built-in digital effects, whereas Soundcraft Signature MTK comes with Lexicon FX onboard.
Recording: While both offer multi-track USB recording functionality, StudioLive AR also supports direct-to-SD card recording as well as iPad integration through the Capture Duo app.
Price: Generally speaking, PreSonus StudioLive tends to be more budget-friendly compared to Soundcraft Signature MTK series.
Both PreSonus StudioLive and Soundcraft Signature are high-quality mixer options for home studios or live performances.
Choosing between them will ultimately depend on your individual requirements such as budget constraints, desired sound quality or specific features like effects processing or direct-to-SD-card recording capability.
| Feature | PreSonus StudioLive | Soundcraft Signature |
| --- | --- | --- |
| Channel Count | 16, 24, 32, 64 (depending on model) | 10, 12, 16, 22 (depending on model) |
| Integrated USB Interface | Yes | Yes |
| Touchscreen Interface | Yes (on select models) | No |
| Motorized Faders | Yes (on select models) | No |
| Onboard Effects | Yes | Yes |
| EQ | 4-band parametric EQ per channel | 3-band EQ with sweepable mids (4-band on select models) |
| Aux Sends | 4, 6, 10, 14 (depending on model) | 2, 3, 4, 5 (depending on model) |
| Subgroups | 4, 8, 16 (depending on model) | 2, 4 (depending on model) |
| Onboard Recording | Yes (SD Card) | No |
| Remote Control | Yes (UC Surface software) | No |
| Expandable I/O | Yes (AVB Networking) | No |
| Phantom Power | Yes | Yes |
| Price Range | $1,000 - $5,000 (depending on model) | $300 - $1,000 (depending on model) |
What You Need To Know About PreSonus StudioLive
I've been using the PreSonus StudioLive mixer for quite some time now, and I believe I can provide you with an honest review of its performance in comparison to other mixers at a similar price point.
From the outset, let me say that there are some great features on this mixer that I love, but also a few things that could be better
The Good
First off, the PreSonus StudioLive comes with integrated software called Capture and Studio One, which makes recording very easy. You can directly record multi-track sessions onto your computer without needing any additional hardware or software.
This is a fantastic feature because it saves you both time and money.
The sound quality is impressive too! The XMAX preamps offer clean and transparent audio reproduction, while the Fat Channel processing provides tools like equalization, compression, and gating for each channel.
Not only does this give you an amazing amount of control over your mix but also allows for some creative possibilities when shaping your sound in both live and recording situations.
Another thing I value in this mixer is its built-in wireless remote control capabilities.
Using their UC Surface app (compatible with Windows, macOS, Android, and iOS), you can control the mixer from anywhere within Wi-Fi range - a feature that has saved me countless steps back-and-forth from my main mixing position!
The Bad
However, there are a few drawbacks to the PreSonus StudioLive as well—especially considering other mixers in this price range.
One issue I have faced multiple times is with reliability; sometimes it takes longer for my laptop to establish communication with the mixer than one would expect.
Additionally, firmware updates have had their share of problems too—I've had to reset my settings after updating, which is less than ideal.
Another irritant is the limited amount of inserts and sends available. While the Fat Channel processing is great, the lack of additional external processing options means you can't fully integrate your outboard gear into your mixes.
It would be nice to see additional inputs and outputs for flexibility when it comes to implementing favorite external processors, reverb units or even connecting a multi-effects processor.
The Ugly
Finally—and this might just be personal preference—the user interface on the mixer itself could use some improvements. There's quite a bit of scrolling through menus to access certain features which sometimes feels cumbersome and unintuitive.
A better layout or more accessible controls would greatly improve workflow on this mixer.
So there you have it—an honest review of my experience using the PreSonus StudioLive mixer.
While there are some fantastic features like integrated recording software, clean preamps, and wireless remote control capabilities, you may also face issues with reliability and limited outboard gear integration as well as an occasionally frustrating user interface.
That being said, if its advantages align with your specific needs and priorities in a digital mixer then it is worth considering!
What You Need To Know About Soundcraft Signature
As a music enthusiast and someone who appreciates quality sound, the Soundcraft Signature series caught my attention.
I've spent quite some time trying out this mixer to give you an honest review that will help you make an informed decision.
First off, let's talk about build quality. The Soundcraft Signature mixers are built with a robust metal chassis, giving you the confidence that it can withstand regular use and transportation.
The faders feel smooth and solid, while all knobs are securely mounted on the board.
The preamps in the Soundcraft Signature series are designed by Studer – which is well-known for their broadcast-quality preamps.
This means you get a clean sound from your microphones without any audible noise – something that cheaper mixers often struggle with.
When it comes to EQs, the Signature has British-style EQs with a warm response. Personally, I like how this gives character to my sound.
The 3-band EQ with swept mid is also very versatile when shaping your audio during live performances or studio sessions.
A unique feature of the Soundcraft Signature mixers is their onboard Lexicon effects processor with 22 effects including reverbs, delays, and chorus.
These built-in effects can save you money on external processors as they're already included in the mixer.
However, one downside is that there's only one set of controls for all effect types – if several effects are needed simultaneously in your setup (i.e., reverb on vocals and delay on guitar), then an external processor might be necessary.
Connectivity options vary between each model of Soundcraft Signature mixers; ranging from 10-channel up to 22-channel versions.
For smaller setups such as solo performers or small bands/DJs, I would recommend considering at least a 12-channel version for added flexibility.
On the 12-channel version, you will find 8 XLR inputs, 2 stereo inputs, and USB connectivity for easy recording or playback from a computer.
Now, let's talk about USB multi-track recording. This feature is a huge advantage if you want to record your live performances or studio sessions on separate tracks.
However, I found that the included software (Ableton Live Lite) could be a bit challenging for those who are not familiar with Digital Audio Workstations (DAWs).
I would recommend alternative DAW software if you prefer something more user-friendly.
Lastly, as a downside of the Soundcraft Signature mixers is their price. They can be quite expensive compared to other similar-sized mixers in the market.
However, considering their build quality, preamps and features like Lexicon effects and USB multi-track recording capability – it still feels like value-for-money.
The Soundcraft Signature series has excellent build quality with great sounding preamps and handy features such as built-in Lexicon effects and USB multi-track recording capability.
If you can look past its price and high learning curve on its DAW software included (Ableton Live Lite), then this mixer would make an excellent addition to your audio equipment arsenal – whether it's live gigs or studio sessions.
Who The PreSonus StudioLive Is For & Why You Might Choose It Over The Soundcraft Signature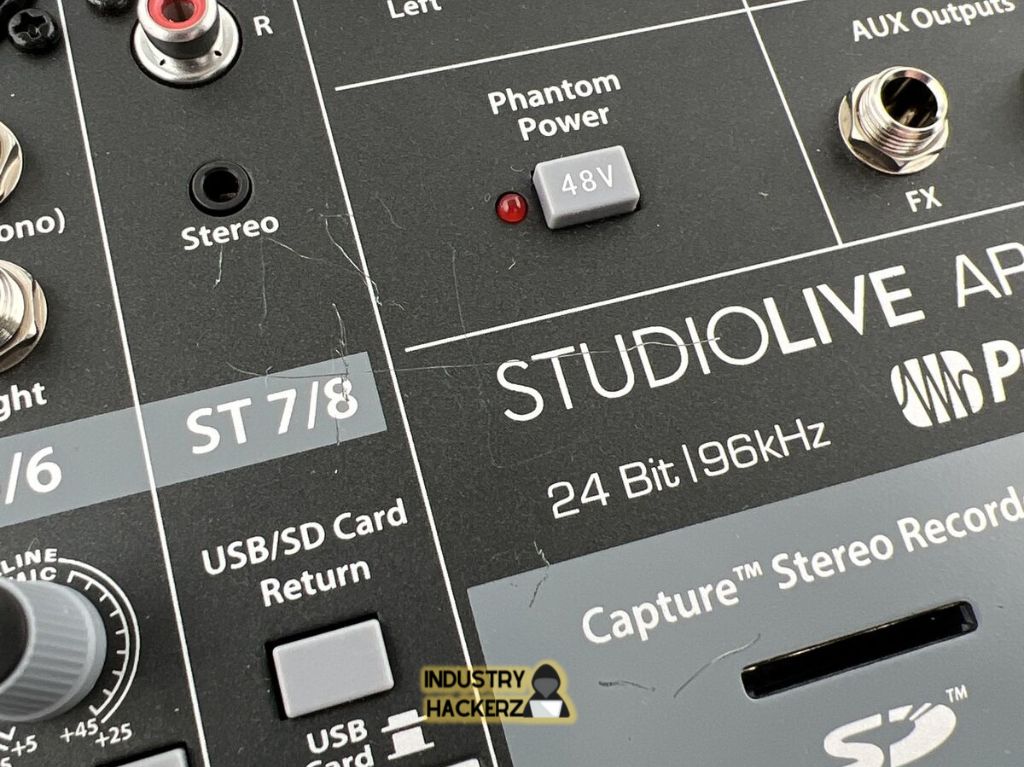 The PreSonus StudioLive series mixers are designed to cater to a wide range of users, including musicians, sound engineers, live performers, and recording enthusiasts alike.
Offering a powerful mix of features and flexibility, the StudioLive makes an appealing choice for those looking to find the perfect mixing console for their requirements.
In comparison with the Soundcraft Signature series, there are several reasons why someone might opt for a PreSonus StudioLive mixer.
Unmatched Integration and Control
One of the key selling points of PreSonus StudioLive is its seamless integration with various software solutions and control options:
Fat Channel Plug-Ins: The StudioLive mixers come bundled with Fat Channel plug-ins that emulate classic studio hardware processors. These add versatility to your mixes by providing an expanded range of sound-shaping tools.
Capture™ Recording Software: Included in the package is Capture™ recording software designed specifically for live recording applications. It simplifies multitrack recording by enabling one-click setup and seamless integration with the mixer.
Studio One® Artist DAW: The mixers also include a full-featured digital audio workstation called Studio One® Artist which offers unlimited audio tracks, MIDI tracks, buses, effects, and virtual instruments.
Multitouch Control App: The UC Surface touch-control app provides wireless mixing on iPad or Android tablets. This gives you freedom to move around your venue or studio while retaining full control over your mix.
Digital Innovations Trump Analog Limitations
While Soundcraft Signature mixers utilize an analog design, PreSonus StudioLive mixers embrace digital technology to offer a host of benefits:
Motorized faders: StudioLive mixers come with motorized touch-sensitive faders that automatically recall previous settings for each channel, allowing instant access to your saved mixes at any time.
AVB Networking: The Audio Video Bridging (AVB) networking protocol integrated into some StudioLive mixers allows connecting multiple mixers and stage boxes over a network for extended I/O possibilities and easier system expansion.
Digital Patching: Digital patching capabilities in StudioLive mixers let you route inputs and outputs freely between the mixer and your recording software, offering unprecedented flexibility in signal routing.
A Scalable Platform Designed for Growth
Another critical aspect of the PreSonus StudioLive series is the ability to start with a smaller mixer and grow as needed:
Rack-mountable Mixers: StudioLive offers rack-mountable mixers that provide the same powerful features in a compact form factor, making it easy to start small and expand later by adding more I/O capacity or even upgrading to larger consoles within the series.
Ecosystem Compatibility: The StudioLive range uses common software solutions across its different models, making it simple for users already invested in the ecosystem to upgrade without relearning control interfaces or software functionality.
While both PreSonus StudioLive and Soundcraft Signature offer great mixing solutions for various applications, those who value seamless integration with recording software, advanced digital capabilities, multitouch control options and scalability might choose PreSonus StudioLive.
Who The Soundcraft Signature Is For & Why You Might Choose It Over The PreSonus StudioLive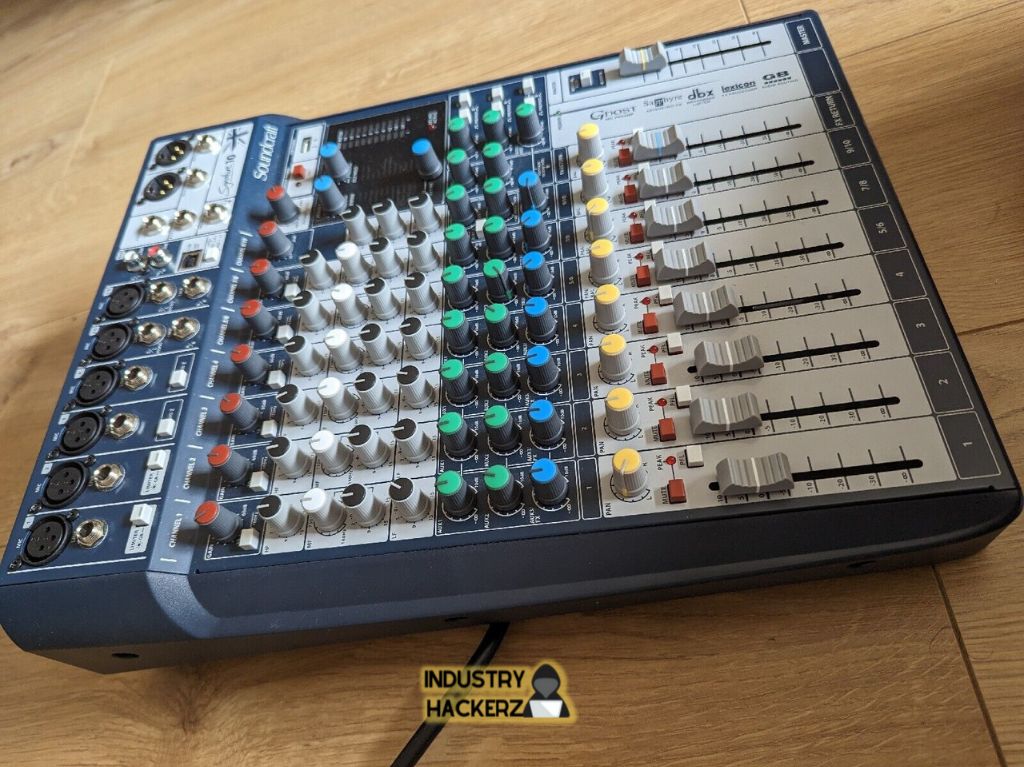 Soundcraft Signature series is designed for a wide range of users, including:
Musicians and bands: The range of options available in the Signature series allows artists to choose the perfect model that fits their requirements, giving them the flexibility to manage multiple instruments and vocals during live performances or recordings.
Live sound engineers: The mixers provide professional-quality audio processing capabilities, making it easy for sound engineers to create an excellent sound mix during concerts and other events.
Recording studios: The Signature series offers a versatile solution for both small and large studios, with its advanced features catering to various recording needs.
Podcasters and content creators: The user-friendly interface and quality audio performance of these mixers make them ideal for podcasting, streaming, and other content creation projects.
House of Worship applications: Soundcraft's mixers can be used in small to medium-sized Houses of Worship where audio plays a crucial role in delivering clear sermons, music performances, or other religious services.
Why choose Soundcraft Signature over PreSonus StudioLive?
If you're deciding between purchasing a Soundcraft Signature mixer or a PreSonus StudioLive mixer, here are some key reasons why you might opt for the former:
Diverse options: The Soundcraft Signature series offers multiple models with different channel counts (from 10-channel up to 22-channel), providing users with numerous choices based on their specific needs. This differs from the PreSonus StudioLive which mainly focuses on larger-format consoles.
User-friendly interface: Soundcraft mixers have an intuitive layout and simple design, making it easy for beginners or experienced users to get started quickly. This can be particularly advantageous for those who would prefer a more straightforward approach to mixing compared to the feature-intense StudioLive series.
Legendary GB30 preamps and EQ: Soundcraft Signature mixers come equipped with the acclaimed GB30 microphone preamps and British-style EQ, delivering exceptional audio quality with a characteristic warm and musical sound. PreSonus offers their own XMAX Class A preamps which are also highly regarded, but the choice between the two often comes down to personal preference.
Affordability: The Signature series offers competitive pricing, making them an attractive choice in terms of budget when compared to PreSonus StudioLive mixers. If you're looking for a mixer with quality features at a relatively lower cost, Soundcraft may be more suitable for your needs.
Choosing a mixer depends on factors such as your specific requirements, desired features, budget constraints, and personal preferences.
While the PreSonus StudioLive series is known for its feature-rich capabilities and seamless integration with digital platforms, Soundcraft's Signature series stands out with its simplicity, audio quality from high-quality components like the GB30 preamps and British EQs, diverse options catering to various needs all at competitive prices.
Ultimately it's essential to weigh these factors carefully when making your decision.
Buyer's Guide: Important Things To Consider & Look Out For When Buying A Mixer
1. To PreSonus or to Soundcraft: That is the question
When you find yourself stuck between a rock and a hard place in deciding whether to buy a PreSonus StudioLive or a Soundcraft Signature Series, remember that there are no losers here. Both are top-quality digital audio mixers by renowned brands.
However, differentiate the two based on your specific needs; PreSonus StudioLive might be tailored more towards studio recording, while Soundcraft Signature Series could cater more to live sound systems.
2. Daisy-chaining is totally in!
For large-scale live performances, daisy-chaining multiple digital mixers can be essential for covering the wide assortment of inputs needed.
When shopping for your dream audio mixer, consider how easily it can connect and synchronize with other mixers—a priority especially if you're into live sound engineering.
Fun fact: Some PreSonus StudioLive digital mixers offer network integration!
3. Rack-mounting is the new black
Tidiness and organization are not overrated when it comes to setting up your recording equipment—even more so if we're discussing studio gear!
Ensure that your chosen mixer has suitable mounting options so it fits snugly within your beautiful studio setup or on-the-go travel rig.
4. Show me the money (in budget terms)
Your bank account called; they want you to respect their boundaries...
Take some time (and maybe a spreadsheet) to compare prices of different models within both brands' lineups—balancing cost with all-important features like channel count, connectivity options, and built-in effects!
And don't forget... there's always room for negotiation … just sayin'.
Budget Check Table:
| Price Range | Key Models to Check out |
| --- | --- |
| $300 - $800 | PreSonus StudioLive AR12c, Soundcraft Signature 10 |
| $800 - $1,500 | PreSonus StudioLive Series III S, Soundcraft Signature 22MTK |
5. I/Os — So many Holes!
Input/output options: they're the bread and butter of any respectable audio mixer! Some of us might need a mix of aux sends and returns for more complex setups or additional line inputs for that ever-growing synth collection.
Evaluate your requirements on connectivity and choose accordingly!
6. Faders Vs Knobs: What's your flavor?
Deciding whether you're a fader or knob fiend might only come down to personal preference—do you prefer mixing with vertical sliders or circular knobs?
There's no right answer here (until we all decide there is); simply pick the digital mixer that speaks to your inner sound engineer vibe.
7. Equalizers & DSPs – Let's get technical!
We all know equalization is crucial in crafting an impeccable sound—for both live and studio applications—so it's essential to understand how effective your mixer's onboard EQ will be at tailoring frequencies.
And don't forget about those fancy pants built-in Digital Signal Processors (DSPs). Some mixers offer built-in effects (reverb, compression, etc.), while others provide dynamic processing tools for channel fine-tuning.
Make sure these features resonate with how you see yourself using the mixer!
8. DAW Compatibility – What's your spirit digital audio workstation?
Whether you're a Pro Tools fanboy or a Logic aficionado, it's crucial to determine if your chosen mixer will integrate seamlessly with your preferred digital audio workstation (DAW).
Look for multi-track recording capabilities and DAW control options within the mixers on your shortlist.
9. Do these brands offer me the after-sales support I crave?
Let's face it. Sometimes even the most seasoned of audio pros encounter hiccups in setting up or using their beloved gear.
So, don't shy away from researching these brands' after-sales support policies to ensure that there will be a human on the other end ready and willing to help you when needed.
10. The final verdict...
Ultimately, whether you decide to go with PreSonus StudioLive or Soundcraft Signature Series—or even another brand altogether—it comes down to personal preference and requirements for live sound systems or recording equipment.
So take that leap of faith into the world of pro-audio mixers—your ears (and listeners) will thank you!
About Author
Lyrics
Please save some lyrics first.