Today, I am reviewing two very popular mixers (or audio interfaces if you're posh :-p) the PreSonus StudioLive vs Tascam Model 24.
Key Differences Between PreSonus StudioLive And Tascam Model 24
The PreSonus StudioLive and Tascam Model 24 are both popular choices for home studios and live performance setups.
The PreSonus StudioLive series offers a range of digital mixers that are known for their seamless integration with the included Studio One DAW software.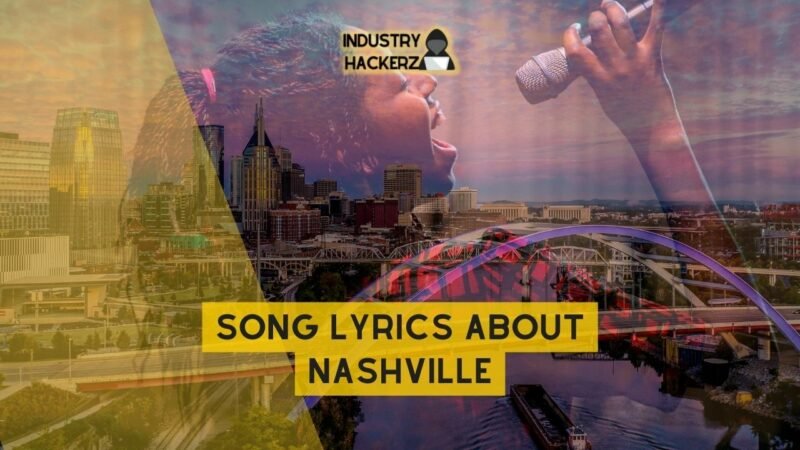 You Should Read This Next!
They offer flexible routing options, powerful onboard DSP effects, and remote control via mobile devices.
The StudioLive AR16c is a 14-channel hybrid analog/digital mixer with multitrack recording capabilities via USB-C.
On the other hand, the Tascam Model 24 is an all-in-one analog mixer, multitrack recorder, and USB audio interface. With its 22 channels (12 mono and 5 stereo), it offers plenty of inputs for most situations.
It also has an integrated 24-track recorder that captures WAV files directly to an SD card and built-in Bluetooth connectivity for wireless streaming.
When comparing these two options, some key differentiators include:
Integration: The PreSonus StudioLive series boasts superior integration with its own Studio One DAW software.
Signal Path: The Tascam Model 24 has an entirely analog signal path while the PreSonus StudioLive mixers have digital processing.
Effects: The Tascam Model 24 has onboard compressors on each input channel, while the PreSonus AR16c does not.
Recording capabilities: While both mixers can record multiple tracks simultaneously through their USB interfaces, the Tascam Model 24 also offers SD card recording as an alternative.
| Features | PreSonus StudioLive | Tascam Model 24 |
| --- | --- | --- |
| Channels | 16/24/32/64 | 24 |
| Inputs | 16/24/32/64 XLR/TRS Combo | 16 XLR/TRS Combo, 4 TRS, 2 RCA |
| Outputs | 8 XLR (Mains and Aux), 4 TRS (Subgroup) | 2 XLR (Mains), 2 TRS (Monitor), 4 TRS (Subgroup) |
| Phantom Power | Yes, switchable per channel | Yes, switchable per channel |
| EQ | 4-band parametric EQ per channel | 3-band EQ with sweepable mids per channel |
| Effects | Reverbs, Delays, Chorus, and more | Reverbs, Delays, Chorus, and more |
| USB Interface | Yes, up to 64x64 | Yes, 24x24 |
| SD Card Recording | No | Yes, up to 22 tracks |
| Bluetooth | No | Yes, for playback |
| Software Integration | PreSonus Studio One, UC Surface | Tascam Model 24 Control Software |
| Price | Varies by model | Approx. $999 |
What You Need To Know About PreSonus StudioLive
After using the PreSonus StudioLive for a few months, I can confidently say that this mixer has been a game changer for my audio experience.
As someone who is serious about sound quality and ease of use, I must share my honest thoughts on the good, the bad, and the ugly of this digital mixer.
The Good:
1. Sound Quality: First off, the sound quality from this board is fantastic. The preamps are smooth and clear, while the EQ section on each channel offers great flexibility in shaping your sound.
2. User Interface and Ease of Use: The touch screen interface on the StudioLive is incredibly intuitive. It's easy to navigate and I didn't find myself fumbling around trying to figure out how to access certain features – everything seems to be right there at your fingertips.
3. Integration with Studio One: One of my favorite things about PreSonus products is their seamless integration with their DAW software - Studio One. It was extremely easy for me to set up multi-tracking sessions and control all aspects of my recording through Studio One from within the mixer itself.
4. Fat Channel Processing: The Fat Channel Processing allows you to apply compression, gating, EQ, and limiting on every single input channel as well as your buses/main output- it's an incredibly powerful feature that helps you perfect your mix before it even reaches your DAW or speakers.
The Bad:
1. Slight Learning Curve: Though user-friendly overall, it still took me a little time to learn the ins and outs of everything that can be done with this board – but once you get there it's worth it!
2. Firmware Updates Required: I came across some initial bugs when I first started using my StudioLive, but after updating the firmware, everything was smooth sailing. It's important that you keep your mixer's software up-to-date to ensure maximum functionality.
The Ugly:
1. Weight: The StudioLive isn't exactly lightweight – especially the larger models. Keep this in mind if you're planning to transport it frequently.
2. Lack of Motorized Faders: While not a deal breaker for me, some users may find the lack of motorized faders on the StudioLive series a drawback. However, given its price point, it's hard to complain too much about this.
I would highly recommend the PreSonus StudioLive digital mixer to both live sound engineers and studio owners looking for fantastic sound quality and an intuitive interface at a great price point.
This board has quickly become an essential part of my audio setup and I couldn't be happier with my purchase!
What You Need To Know About Tascam Model 24
When I first got my hands on the Tascam Model 24, I was excited to see what this all-in-one console had to offer.
It's a digital multi-track recorder, audio interface, and an analog mixer combined in one sleek package. If you're in a band or have a small studio setup, you'll appreciate the versatility of this unit.
Build Quality and Design
The build quality is solid with a mix of metal and plastic construction which gives it that professional feel.
The faders are smooth and knobs have a tactile response when adjusting them. Portability is also excellent since it's relatively compact for what it offers, making it an ideal choice for live performances or studio sessions.
Recording Capabilities
The Tascam Model 24 is equipped with a 24-track digital recorder that can record up to 22 simultaneous tracks at 24-bit/48kHz quality.
Although this may not be the highest resolution available on the market, it still provides clean and crisp audio recordings. The SD card slot supports cards up to 128GB which allows for easy exporting of your recorded tracks into any DAW for further editing.
Mixer Section
With its 22 analog channels plus two stereo channels, total input channels are 24.
Each channel has EQ controls (high, mid-high, mid-low & low), as well as one-knob compressors on the first twelve channels where you can adjust the compression threshold – a handy feature for managing dynamic levels quickly during live performances.
It also features two Hi-Z inputs, suitable for plugging guitars or basses directly into the board without needing additional equipment like DI boxes.
There are three Aux sends (two pre-fader & one post-fader) allowing you to use multiple effect processors or monitor mixes without hassle.
Audio Interface Functionality
As an audio interface, the Model 24 can be connected to your computer via USB. It offers 24-in/22-out configuration, which lets you record every input channel simultaneously and send audio back to the mixer for individual channel return processing.
Unfortunately, it only supports up to 48kHz recording quality which may be a dealbreaker for some audiophiles.
Bluetooth Connectivity
One of the unique features of the Model 24 is its Bluetooth connectivity option that allows you to wirelessly stream music from your phone or other devices.
This is convenient for rehearsing as you can play backing tracks without needing extra cables or adaptors.
The Not-So-Great Aspects
Although packed with useful features, some things could be improved. As mentioned earlier, one downside is the limitation on recording quality at 48kHz.
The lack of motorized faders and no selective channel soloing function can also hinder workflow in certain scenarios.
I've found that the Tascam Model 24 has a lot to offer as an all-in-one solution for both live and studio applications.
It may not have all of the high-end features some would want but considering its versatility and intuitive layout at this price point, I'd say it's definitely worth considering if you're in need of a reliable multi-function console.
Who The PreSonus StudioLive Is For & Why You Might Choose It Over The Tascam Model 24
The PreSonus StudioLive is primarily designed for musicians, live sound engineers, and recording enthusiasts looking for a versatile and powerful digital mixer and audio interface.
This all-in-one solution caters to those who require seamless integration of hardware and software, making it an ideal choice for:
Home studios: Musicians can effortlessly record, mix, and produce using the built-in audio interface along with the bundled Studio One Artist software.
Live performances: Live sound engineers can achieve the perfect sound balance during live events with the help of features like Fat Channel processing, scene recalls, and remote control via mobile devices.
Bands: Performers who need a reliable mixer that delivers excellent sound quality while being easy to transport and set up.
Podcasts or streaming: Content creators requiring multitrack recording capabilities with real-time monitoring of audio levels while broadcasting or streaming live content.
Why choose PreSonus StudioLive over Tascam Model 24?
Making a decision between PreSonus StudioLive and Tascam Model 24 may be challenging; however, certain key features make the former stand out as a more suitable option for some users:
Digital mixing platform: The StudioLive offers advanced digital signal processing (DSP) capabilities such as compression, gating, equalization (EQ), reverb/delay effects on individual channels. This allows greater flexibility in sculpting your sound compared to the analog-based Tascam Model 24.
Tight software integration: PreSonus StudioLive comes with the Studio One Artist software, allowing for seamless integration with the hardware. This results in a more efficient workflow for recording, mixing, and producing music.
Remote control via mobile devices: The UC Surface App allows you to control your StudioLive mixer from your iOS or Android device. This is useful for making adjustments during live performances or for collaboration purposes when multiple users need access to the mixer.
Expandability: PreSonus StudioLive offers expandability options such as AVB networking and daisy-chaining multiple mixers together for larger setups. The Tascam Model 24 has limited expansion abilities.
User-friendly interface: With its built-in touch-sensitive display, PreSonus StudioLive enables easy navigation through settings and parameters without needing to rely solely on physical buttons and knobs. This makes it suitable for users who value a modern interface with an intuitive design.
Who The Tascam Model 24 Is For & Why You Might Choose It Over The PreSonus StudioLive
The Tascam Model 24 is designed for a wide range of users including:
Musicians: The all-in-one design is perfect for musicians who want a compact, easy-to-use solution for recording, mixing, and live performances. With its built-in multitrack recorder, you can easily record full-band rehearsals or create polished demos without needing additional equipment.
Live Sound Engineers: Providing 22 input channels and 16 high-quality mic preamps in a single unit, the Model 24 is ideal for small to medium-sized venues that require an easy-to-use live mixing console with ample connectivity options.
Home Studios: With its USB interface functionality, the Model 24 can be seamlessly integrated into your home studio setup as an audio interface and mixer. Its analog-like workflow simplifies music production and offers hands-on control of audio signals coming from various sources.
Podcasters: The versatile routing options of the Model 24 allow podcasters to manage multiple microphones and other audio sources during recordings or live broadcasts. Plus, built-in compressors on select input channels help achieve balanced audio levels across all participants.
Why choose Tascam Model 24 over PreSonus StudioLive?
While both the Tascam Model 24 and PreSonus StudioLive offer great features in their own right, there are several reasons why someone might prefer the former:
All-in-one design:The Tascam Model 24 combines analog-like simplicity with digital flexibility in one device. It serves as a mixer, audio interface, and multitrack recorder, making it an ideal option for those who value ease of use and streamlined workflow.
One Knob Compression: A unique feature on the Model 24 is the one knob compressor available on channels 1-12.
This allows users to easily dial in compression settings for vocals or instruments, achieving a polished sound with minimal effort.
Vintage Aesthetics: In terms of design and layout, the Tascam Model 24 exudes a vintage appeal with its analog-like control surface.
For users who appreciate tactile controls and classic design, the Model 24 may be more appealing than the modern interface offered by PreSonus StudioLive series mixers.
Budget-Friendly: The Tascam Model 24 is generally priced lower than comparable PreSonus StudioLive mixers. For those seeking a versatile mixer without breaking the bank, the Model 24 offers excellent value for money.
While both Tascam Model 24 and PreSonus StudioLive offer their own set of features and advantages, choosing between them depends on personal preferences and requirements.
If you value an all-in-one device that combines simplicity with versatility at a budget-friendly price point, then the Tascam Model 24 might be your best choice.
Buyer's Guide: Important Things To Consider & Look Out For When Buying A Mixer
1. Battle of the Brands: PreSonus vs Tascam
First things first, you need to know what you're really dealing with. In one corner, we have PreSonus, known for their StudioLive series – a pioneer in digital mixer technology. And in the other corner is Tascam, who's been in the game since the analog days and now offers the revolutionary Model 24 as a contender.
As with any heavyweight fight, the decision ultimately comes down to your personal preference and which brand resonates with you.
2. Digital Mixer vs Mixing Console: To Infinity and Beyond!
The choice between a digital mixer and an analog mixing console might be daunting, but remember that we live in 2021!
Sure, vintage gear has its charm, but it's hard to say no to all those shiny new features that come packed into digital mixers like PreSonus' StudioLive series or Tascam's Model 24. Endless presets or limited knobs? You decide!
3. Live Sound Quality and Your Inner DJ
Gone are the days when live sound was just "meh." With today's technology – found in both PreSonus StudioLive and Tascam Model 24 – you're guaranteed crispier highs, creamier mids, and bass that'll tickle your soul (or legs).
Imagine transforming even your dinkiest gig into a full-blown concert experience - can't argue with that!
4. The Art of Recording (Studio Equipment Matters)
"I don't need no stinkin' recording studio!"
Said no serious musician ever.
Honing your sound involves both playing live and recording, which is why choosing the right mixer with recording capabilities is crucial.
Let the StudioLive series and Model 24 duke it out for a spot in your home studio while you enjoy the pleasures of multitrack recording.
5. Interface With Me: Audio Interface Capabilities
PreSonus StudioLive: With a built-in audio interface, this bad boy allows you to connect directly to your computer. No need for extra gear!
Tascam Model 24: Offers seamless integration with digital audio workstations (DAWs) plus onboard USB connectivity to ensure hassle-free interfacing.
6. The Analog-to-Digital Converter Showdown
A critical component in any digital mixer is the Analog-to-Digital Converter (ADC).
Both PreSonus and Tascam have top-notch ADCs that accurately capture your sound without sacrificing quality. You could say they're pretty much neck-and-neck in this race!
7. Channel Count: How Much Is Too Much?
We can't talk about mixers without mentioning channel count, can we? When it comes down selecting between StudioLive or Model 24, do consider how many channels you actually need - be it for live sound gigs or studio sessions.
Too many channels might complicate things; too few may leave you scrambling for more.
| Mixer | Channel Count |
| --- | --- |
| PreSonus StudioLive Series | Ranges from 16 to 64 channels |
| Tascam Model 24 | Ranges from 22 to 32 channels |
8. Price, Price Baby! (Wallets Beware)
Ah, the age-old question: "What's it gonna cost me?" Budget plays a significant role in deciding between PreSonus StudioLive and Tascam Model 24.
So take a good look at your finances and figure out whether you're willing to shell out that extra cash for those additional features.
9. The Learning Curve: Are You Up for the Challenge?
"I'm smarter than my mixer!"
Sure you are, but some mixers have so many features that they require a degree in Audio Engineering just to get started.
When deciding between PreSonus StudioLive and Tascam Model 24, keep in mind which one aligns best with your technical capabilities lest you want an expensive dust collector.
10. Expandability and Future-Proofing:
Last but not least, consider how each mixer can expand along with your growing needs as an artist or engineer.
While both brands have upgrade options available - be it via software updates or additional hardware - make sure that whichever option you choose fits seamlessly into your long-term goals.
About Author
Lyrics
Please save some lyrics first.