Curious about what record label TakeOff was signed to?
Want to know all about past deals, releases, his net worth at the time of his passing, and his masters ownership details?
Whether you are an artist yourself, hoping to follow in TakeOff's footsteps and craft an amazing career, or you are a curious music lover...
You're in the right place!
In this post, we are exploring all of that and more, so scroll on 🙂 ...
Who is TakeOff Signed To?
Quality Control Music, Motown Records:
Before he died, he was part of the Quality Control Music. It is his latest record label deal. He was part of the Migos hiphop band. However, they disbanded and become a duo before TakeOff met his untimely death.
You Should Read This Next!
Artist Background: TakeOff's Previous Record Labels & Contracts
Embed from Getty Images
TakeOff previously had a record label deal while they were still a member of the Migos. The group released the album Culture II in January 2018, making it their second number-one album in the US, after signing a deal with Motown and Capitol Records in February 2017.
The trio's eagerly anticipated fourth album, Culture III, the conclusion to their Culture trilogy, was finally released in 2021.
Awards: TakeOff's Achievements
Their hip-hop group has achieved a lot in the music business. Billboard noted that the group, who were honored for their contribution to trap music in the 2010s, "changed pop culture and the entire English language by bringing their North Atlanta roots to the mainstream."
They had many nominations under prominent music award giving bodies. Among their nominations, they won one. They are hailed as the 2018 Favorite Duo or Group Pop/Rock in the American Music Awards.
How Did TakeOff Get Famous?
Embed from Getty Images
On June 18, 1994, Takeoff was born in Lawrenceville, Georgia, where he was also raised by his mother, Quavo, and Offset. In the seventh grade, he began creating beats and rhythms, but he didn't begin producing music professionally until 2011.
Takeoff started rapping in 2008, along with Quavo and Offset, who are also family members. The group's original stage name was Polo Club, but they eventually switched to Migos. On August 25, 2011, the group released Juug Season, a mixtape, which served as their first full-length project. Then, on June 1, 2012, they released the mixtape No Label.
Does TakeOff Write His Own Songs?
Just like many rapper, TakeOff also writes his songs. Aside from that, he also produces beats and rhythms since he was young. He started producing beats professionally in 2011.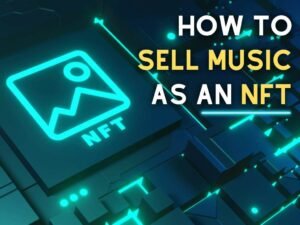 You Should Read This Next!
What is TakeOff's Net Worth?
According to the news, Takeoff, whose real name was Kirshnik Khari Ball, had a net worth of $26 million. Migos made a staggering $25 million between September 2017 and September 2018.
These profits were made primarily as a result of the group's extensive tour schedules, which included more than 90 performances over the course of a single year.
With around 4 billion streams throughout that time, they are among the most well-known streaming performers on the planet.
Other Artists Signed To Quality Control Music, Motown Records
Migos
LilBaby
Quavo
City Girls
Rich The Kid
Layton Greene
Huncho Jack
Marvin Gaye
Diana Ross
Michael Jackson
Does TakeOff Own His Masters?
TakeOff does not have ownership of the masters to his music, which is common for many musicians. Generally, the record label to which the artist is signed will own the masters of the songs. Few people are able to have ownership of the recordings themselves.
The Wrap Up
There you have it!
I'm curious, was that what you expected from TakeOff? Let me know in the comment section...
To stay up to date with TakeOff be sure to follow the official TakeOff Twitter Page and the TakeOff Youtube Channel for all of the latest TakeOff events!
Record labels can be very complicated, and there are so many different types of record deals and contracts to be aware of.
If you are an artist yourself, exploring possible options for your career, you might wanna check out our example record deal contracts to stay in the know - record label scams are rampant in the industry, sadly.
Not surprisingly, many artists are choosing to stay independent and start an independent record label - we at Industry Hackerz are ALL for that; whatever route gets you to where you want to go!
We also have free music licensing templates that you can download and use if you do go that route; protect yourself, always.
You might also like to check out the contract status of these other prominent artists:
Lyrics
Please save some lyrics first.