Curious about what record label My Chemical Romance is signed to?
Want to know all about past deals, releases, net worth, and Their masters ownership?
Whether you are an artist yourself, hoping to follow in My Chemical Romance's footsteps, or you are a curious music lover...
You're in the right place!
In this post, we are exploring all of that and more, so scroll on 🙂 ...
Who are My Chemical Romance Signed To?
Reprise Records:
The band made the announcement that they had signed a deal with Reprise Records on August 31, 2003, via their website. The group started writing their second album, Three Cheers for Sweet Revenge, after finishing a tour with Avenged Sevenfold.
You Should Read This Next!
The album was released on June 8, 2004, and it reached number two on the charts. The band brought in Bob Bryar to take the position of Matt Pelissier a month after the album's release.
I'm Not Okay (I Promise), "Thank You for the Venom", "Helena", and "The Ghost of You" are the four singles the band has released from the album. In slightly over a year after its debut, the album achieved platinum status.
Artist Background: My Chemical Romance's Previous Record Labels & Contracts
Embed from Getty Images
The songs "Our Lady of Sorrows" and "Cubicles" were created during the first recording sessions in Pelissier's attic. These sessions are referred to by the band as "The Attic Demos."
Mikey Way made the decision to join the band after hearing the demo and quitting college. Frank Iero, the lead vocalist and guitarist for Pencey Prep, was introduced to the band while they were with Eyeball Records. Iero joined My Chemical Romance when Pencey Prep disbanded in 2002, just days before the group's debut album was being recorded.
Just three months after the band's creation, they produced their debut album, I Brought You My Bullets, You Brought Me Your Love, and released it in 2002 via Eyeball Records. After that, they signed a deal with Reprise records which made them part of the mainstream music industry.
Awards: My Chemical Romance's Achievements
Before making their breakthrough with the "instant emo classic" Three Cheers for Sweet Revenge, the band played "somewhat of an anomaly in New Jersey's then-burgeoning pop-punk and emo scene," according to Rolling Stone.
According to Spin, it was one of the albums that helped bring the emo subgenre into the mainstream. According to a 2022 article in The Guardian, the band was "unlikely superstars, outcasts who unwittingly invaded the mainstream" at the height of their fame, but upon their reunion tour, they "return to a pop cultural world they helped define."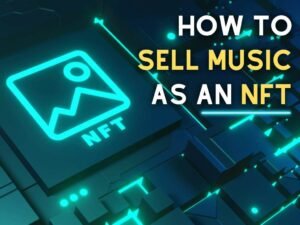 You Should Read This Next!
A number of 2010s musicians across genres, including Twenty One Pilots, Crown the Empire, Famous Last Words, Halsey, fun, Billie Eilish, and Post Malone, as well as movie musicals like Frozen II, have cited The Black Parade as an inspiration.
In 2016, Nylon wrote that the record "took the idea of a concept album and exploited it for the digital age" while being musically a rock opera "as ambitious as an opera."
2020 brings Kerrang! No other band, according to the magazine, "has had such a musical or cultural impact over recent years," and they were cited as having a significant impact on "the contemporary music scene" of alternative rock.
As the "artist of the decade," according to Vice, My Chemical Romance "inspired rock throughout the 2010s—even though they were dormant for most of the decade," according to writer Hannah Ewens.
How Did My Chemical Romance Get Famous?
Embed from Getty Images
Soon after the September 11 attacks, frontman Gerard Way and drummer Matt Pelissier started the band in Newark, New Jersey. Way's decision to form a band was significantly motivated by seeing the World Trade Center towers collapse.
Soon after, Ray Toro was brought on board to fill in for Way as the band's guitarist because at the time, Way couldn't sing and play the guitar at the same time. The song "Skylines and Turnstiles," which Way later wrote to reflect his sentiments about September 11, was inspired by his statement that "music was this thing I secretly wanted to do."
The band experienced many ups and downs before their career took off. There are changes within band members and their record labels. However, they still achieve success and fame in the end.
Does My Chemical Romance Write Their Own Songs?
Matthew Edward Hall is the group's "official" lyricist at the moment. However, Gerard Way, Ray Toro, Frank Iero, and Mikey Way are credited with writing 99.9% of the songs for MCR. Although Bob Bryar received credit for a couple tracks on the Black Parade CD, the other two drummers, Matt Pelissier and James Dewees, didn't write very much.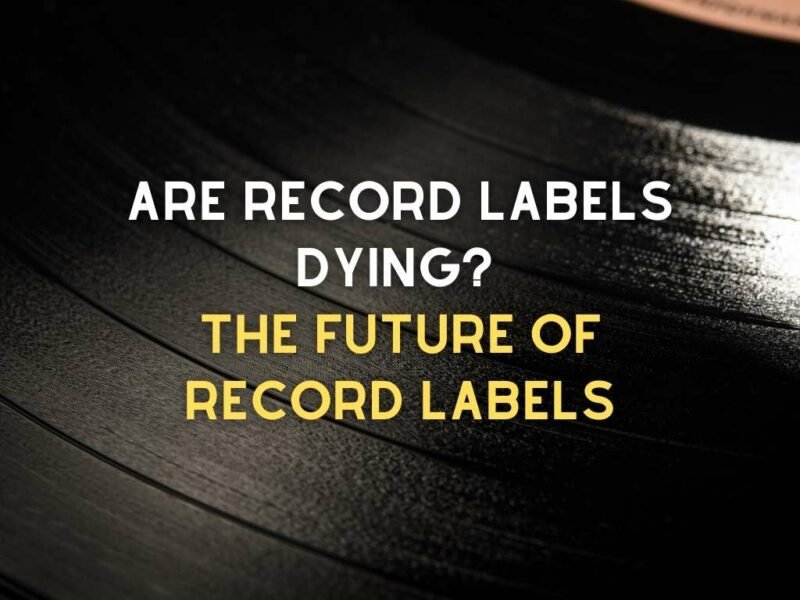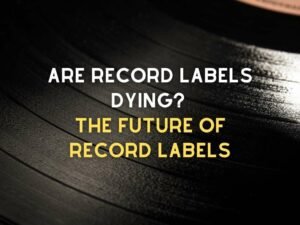 You Should Read This Next!
What is My Chemical Romance's Net Worth?
MCR is thought to have a net worth of $1,3 million. It is an estimation of My Chemical Romance's total net worth. The following years are covered by the evaluation: 2016, 2017, 2018, 2019, 2020, 2021, and 2022.
American singer and comic book creator Gerard Way has a $20 million net worth. My Chemical Romance's Gerard Way is best recognized for being the band's lead singer and co-founder.
Other Artists Signed To Reprise Records
Fleetwood Mac's roster of artists include:
Frank Sinatra
Green Day
Neil Young
Cher
Disturbed
Michael Buble
Tre Cool
Many More
Does My Chemical Romance Own Their Masters?
Although they are one of the biggest names in the music industry, it is unclear whether they own the masters to their recordings. The typical situation for artists is that the record label will own the masters to their recordings.
Yet, there are some cases in which the artist can get the masters by either buying them or through a contract agreement. We will provide more information on this matter once we have enough evidence.
The Wrap Up
There you have it!
I'm curious, was that what you expected from My Chemical Romance? Let me know in the comment section...
To stay up to date with My Chemical Romance be sure to follow the official My Chemical Romance Twitter Page and the My Chemical Romance Youtube Channel for all of the latest My Chemical Romance events!
Record labels can be very complicated, and there are so many different types of record deals and contracts to be aware of.
If you are an artist yourself, exploring possible options for your career, you might wanna check out our example record deal contracts to stay in the know - record label scams are rampant in the industry, sadly.
Not surprisingly, many artists are choosing to stay independent and start an independent record label - we at Industry Hackerz are ALL for that; whatever route gets you to where you want to go!
We also have free music licensing templates that you can download and use if you do go that route; protect yourself, always.
You Should Read This Next!
You might also like to check out the contract status of these other prominent artists:
Lyrics
Please save some lyrics first.