Curious about what record label d4vd is signed to?
Want to know all about past deals, releases, net worth, and His masters ownership?
Whether you are an artist yourself, hoping to follow in d4vd's footsteps, or you are a curious music lover...
You're in the right place!
In this post, we are exploring all of that and more, so scroll on 🙂 ...
Who is d4vd Signed To?
Interscope:
d4vd is signed to Interscope Records. His career took off recently and he was able to sign with Interscope Records. Through its Interscope Geffen A&M imprint, Universal Music Group owns the American record company Interscope Records.
You Should Read This Next!
Artist Background: d4vd's Previous Record Labels & Contracts
His career just started in 2021. He does not have any previous record label deals yet.
Awards: d4vd's Achievements
His song "Romantic Homicide," which peaked at number 33 on the Billboard Hot 100, is the one for which he is best known.
How Did d4vd Get Famous?
Burke created montage movies of the video game Fortnite and generated his own soundtrack to avoid being accused of copyright violations.
He released the music video for his song "Romantic Homicide" in September 2022. In November 2022, Burke also debuted the music video for "Here With Me," his second hit single.
Burke recently received widespread media attention thanks to the social media app TikTok, where renowned Stranger Things actor Noah Schnapp featured Burke's song "Here with Me" in one of his TikTok videos, further boosting the song's popularity.
Does d4vd Write His Own Songs?
Yes. D4vd writes his own songs. Even though he just started his music career, he is already a good songwriter.
What is d4vd's Net Worth?
Unfortunately, there is no data available about his net worth right now. We will update this post once the information becomes available.
Other Artists Signed To Interscope
Juice WRLD
Jennie Kim
Jisoo
Rod Wave
Machine Gun Kelly
DaBaby
Selena Gomez
Huddy
Eminem
And many more
Does d4vd Own His Masters?
He doesn't own the masters to the music he creates - just like many other artists, his record label owns the recordings.
The Wrap Up
There you have it!
I'm curious, was that what you expected from d4vd? Let me know in the comment section...
To stay up to date with d4vd be sure to follow the official d4vd Twitter Page and the d4vd Youtube Channel for all of the latest d4vd events!
Record labels can be very complicated, and there are so many different types of record deals and contracts to be aware of.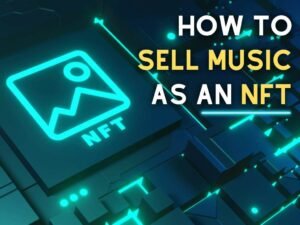 You Should Read This Next!
If you are an artist yourself, exploring possible options for your career, you might wanna check out our example record deal contracts to stay in the know - record label scams are rampant in the industry, sadly.
Not surprisingly, many artists are choosing to stay independent and start an independent record label - we at Industry Hackerz are ALL for that; whatever route gets you to where you want to go!
We also have free music licensing templates that you can download and use if you do go that route; protect yourself, always.
You might also like to check out the contract status of these other prominent artists:
Lyrics
Please save some lyrics first.