Curious about what record label Arlo Parks is signed to?
Want to know all about past deals, releases, net worth, and Her masters ownership?
Whether you are an artist yourself, hoping to follow in Arlo Parks's footsteps, or you are a curious music lover...
You're in the right place!
In this post, we are exploring all of that and more, so scroll on 🙂 ...
Who is Arlo Parks Signed To?
Transgressive:
After "Cola" was released, Parks joined with Transgressive Records. In January 2019, she debuted the lead single from her upcoming EP, Super Sad Generation.
You Should Read This Next!
Her third single, "Romantic Garbage," was released in March 2019, and Robin Murray told Clash that the song portrays a "astute, nuanced creative control that also utilises word-play that speaks of youthful emotions spinning out of control."
Her full four-track EP, Super Sad Generation, was released in early April 2019. The EP was created with producer and co-writer Gianluca Buccellati in her South West London house and an Airbnb in London's Angel neighborhood.
Artist Background: Arlo Parks's Previous Record Labels & Contracts
Embed from Getty Images
Parks adopted her stage name as a unique alias for herself, drawing inspiration from King Krule and Frank Ocean. She started submitting samples to BBC Music Introducing in 2018.
Radio hosts in the UK were alerted to this, and they gave these demos to Beatnik Creative's Ali Raymond, who immediately started handling Parks.
In November 2018, she announced the release of her debut EP, Super Sad Generation, and made her solo debut by releasing the song "Cola" on Beatnik Records.
Awards: Arlo Parks's Achievements
Collapsed in Sunbeams, her critically acclaimed debut studio album, debuted at number three on the UK Albums Chart in 2021. At the 2021 Brit Awards, it led to her receiving nominations for Album of the Year, Best New Artist, and Best British Female Solo Artist. It was awarded the Best Album Hyundai Mercury Prize in 2021.
How Did Arlo Parks Get Famous?
Embed from Getty Images
She began getting attention and fame after she uploaded demos to BBC Music Introducing. From then on, she was discovered and managed by Beatnik Records. Her talent also landed her a deal with Transgressive Label.
Does Arlo Parks Write Her Own Songs?
Yes. Arlo Parks writes the lyrics to her songs. The 20-year-old British musician writes songs that, in an unexpectedly upbeat way, encapsulate the misery of the modern world.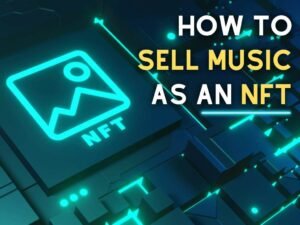 You Should Read This Next!
What is Arlo Parks's Net Worth?
Over $1 million is thought to be Arlo Parks's net worth. Parks is a client of London-based independent record company Transgressive Records.
Other Artists Signed To Transgressive
The WAEVE, Ben Gregory, Dave Okumu, A Month of Sundays, Damon Albarn, The Joy, Mykki Blanco, and many more are under Transgressive Records.
Does Arlo Parks Own Her Masters?
There is no enough information to say that she owns the masters to her recordings. Most artists do not own the masters to their songs. Instead, it is held and kept by the recording label to which they are signed to.
This may also be the case for Arlo Parks. Her record label may have own the masters to her recordings.
The Wrap Up
There you have it!
I'm curious, was that what you expected from Arlo Parks? Let me know in the comment section...
Record labels can be very complicated, and there are so many different types of record deals and contracts to be aware of.
If you are an artist yourself, exploring possible options for your career, you might wanna check out our example record deal contracts to stay in the know - record label scams are rampant in the industry, sadly.
Not surprisingly, many artists are choosing to stay independent and start an independent record label - we at Industry Hackerz are ALL for that; whatever route gets you to where you want to go!
We also have free music licensing templates that you can download and use if you do go that route; protect yourself, always.
You might also like to check out the contract status of these other prominent artists:
Lyrics
Please save some lyrics first.