In this article, we are taking a deep dive into the 7 best music recording studios in Fort Wayne, IN. We will look into their equipment, specializations, and pricing which sets them apart from other recording studios in the area.
If you are in search of a high-quality and feature-rich recording studio in Long Island that has great prices and top-notch recording engineers to work with your music project or album, then take a look at what each studio below has to offer!
Don't know where to start your search for a professional recording studio in Fort Wayne? Well, we have you covered! We listed down some of the best picks in Fort Wayne. Read on to know more which studio meets your needs and expectations for your latest music project.
You're in luck, because there is nothing more comprehensive than this list of Fort Wayne recording studios we curated just for you.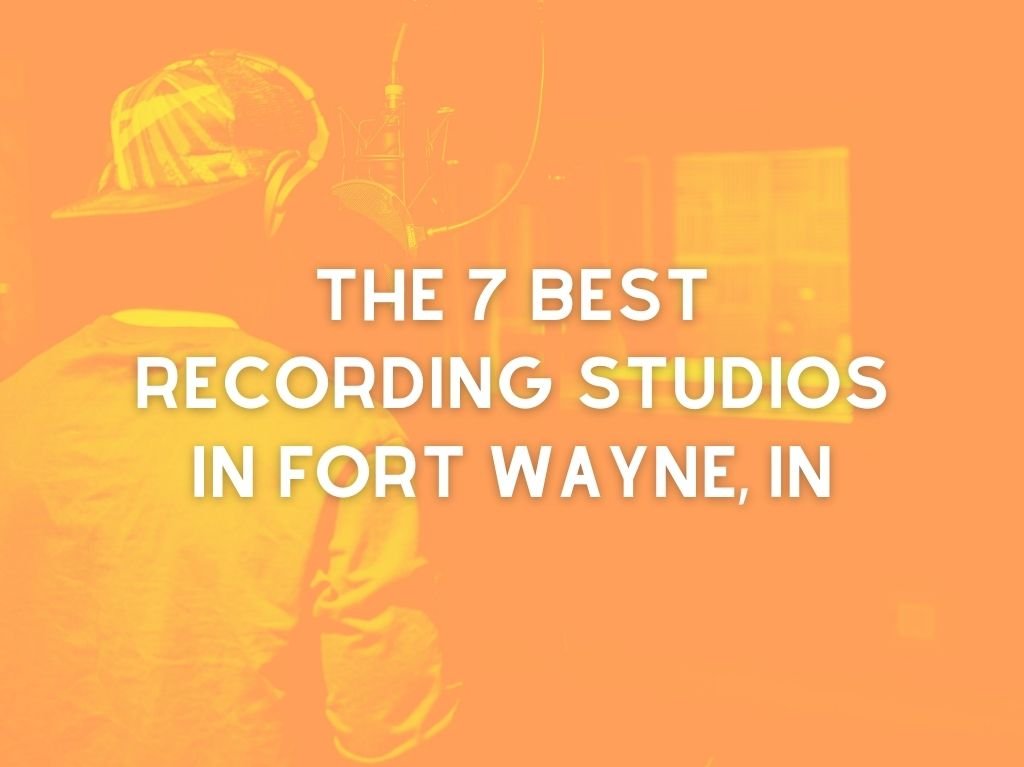 Digital Mind Studio

Manned by Charles "Music Man" Lopez, Digital Mind Studio offers a plethora of professional audio recording services to the artists and musicians of Fort Wayne and neighboring areas.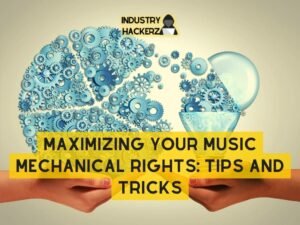 You Should Read This Next!
Artists struggling to find their sound can feel at home with Digital Mind Studio. As Digital Mind Studio's engineer and producer, Lopez works closely with his clients, even sending sample tracks and demos for the artists' approval.
Digital Mind Studio receives an outstanding 5-star rating from about 20 Google reviews, and tops the list of recording studios in Fort Wayne. The clients have nothing but praise for the staff's professionalism and the complete line of recording and production equipment inside the studio. 
On top of in-house instruments and recording space, Digital Mind Studio also utilizes top of the line equipment for recording, production, and mastering. The studio takes pride in its vast library of sample beats and tracks. 
If you are in need of a vocalist or musician to feature in your music, Digital Mind Studio can hit you up with some of their trusted talents.
Digital Mind Studio has produced music for different artists across genres, particularly rap and soul. KinFusion Rap Duo, City Boy Mafia, Minister Lopez, and Mylus Gaston are some of names the studio has successfully worked with.
Aside from audio production, Digital Mind Studio also extends their services to professional video shoots and video editing. If you are a musician who wants to shoot a crisp music video for your single, look no further because Digital Mind Studio has it all for you!
Website:
digital-mind-studio.business.site
Location:
4228 Warsaw St, Fort Wayne, IN 46806, United States
Services & Costs:
| | |
| --- | --- |
| Service | Cost |
| Studio time | $25 – $75, per hour (with engineer) |
| Professional recording | Call for a quote |
| Mixing | Call for a quote |
| Mastering | $30/song |
| Full production | Call for a quote |
| Recording rooms | Call for a quote |
| Rehearsal space | Call for a quote |
| Professional video shoot and editing | $100 – $475 |
---
---
Waxtrackz Studio
Waxtrackz Studio is worth looking into if you plan to enter the underground music scene. With more than 15 years of experience in the music industry, WaxTrackz can help bring out the musical swag in you.
Waxtrackz Studio is located in Glenbrook Mall. The studio houses various equipment from musical instruments, DJ turntables, to an assortment of camera equipment for video and photoshoots.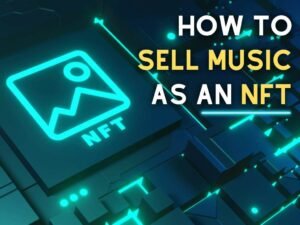 You Should Read This Next!

Yes, the studio not only crafts music; Waxtrackz also takes professional video and photo shoots. Their clients do not have to worry about who to tap for their photo op and music video. Waxtrackz is more than capable of delivering virtually compelling works, too.
As we all know, recording studios have a lineup of producers and sound engineers. These professionals have genres they lean and specialize into. If you and your music are leaning towards RnB and hip hop, Waxtracks is the studio for you.
Waxtrackz welcomes every artist, rookie or expert. Their hourly rates and project-based prices are reasonable and affordable, allowing the studio to provide more accessible services. 
Starting at an hourly rate of $60, Waxtrackz can help you mix and master your music. Not to mention, you have the studio all to yourself. 
Waxtrackz has worked with a number of artists over the years, like DMX, Mike Jones, and C-Murder. 
To set an appointment with Waxtrackz, you can simply check them out on their official Facebook page. You can also give them a call at +1 260-443-5432, or send an email to [email protected]
Website:
facebook.com/waxtrackzrecords/
Location:
4201 Coldwater Rd, Fort Wayne, IN 46805, United States
Services & Costs:
Service
Cost
Studio time (Mixing and Mastering included)
$60/per hour 
Photoshoot
$60/hour (additional $50 for special editing)
Music video shoot
$250 for one location

add $75 for every additional location
add $100 for fog, lighting, and special effect
Cinematography
Call for a quote
Events, Weddings, Birthdays, Special events
Call for a quote
---
---
Sweetwater Studios
A member of the Sweetwater Company, Sweetwater Studios is one of the most beautiful recording studios you could walk into in Fort Wayne. 
Sweetwater Studios takes on the mission of turning your music into an audio masterpiece. A dynamic team of musicians, engineers, and producers work together alongside you to create the music you want to share to the world.
Music goes through an arduous process to be completed. Sweetwater studio's team of audio pros will gladly help you in recording, mixing, and mastering music.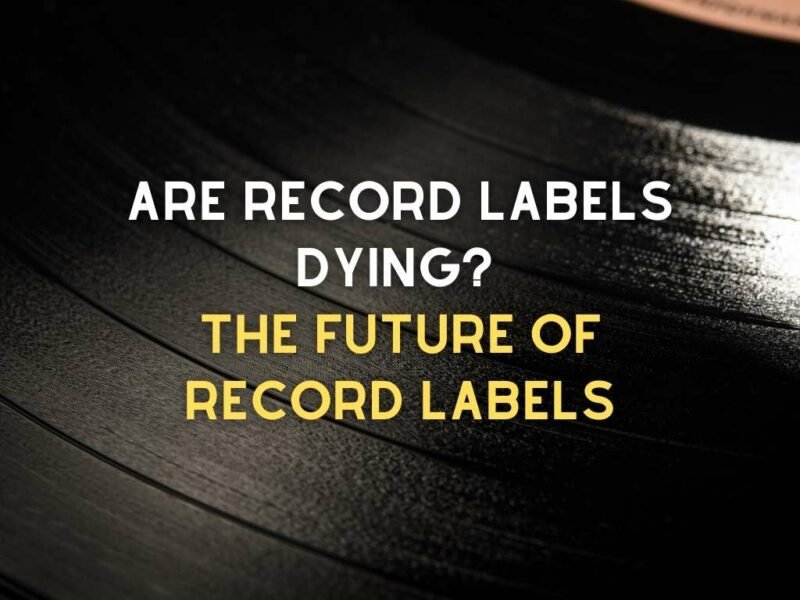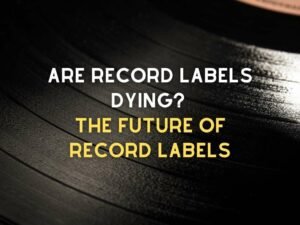 You Should Read This Next!
In-house sessions are also great in adding more body to your music. On top of that, the studio also offers multimedia content creation to market your music. Not to mention, Sweetwater Studios also hone the next generation's producers with workshops for studio skills development.
Music production is a long and challenging journey, but the peaceful atmosphere in the Sweetwater recording studios can take off some of the stress. The 3 acoustic studios differ in size and the ideal recording work.
Studio A is the largest, suitable for working with full bands and ensembles. On the other hand, Studio B is more intimate and perfect for personalized work like mixing and editing. Studio C is Sweetwater Studios' mastering suite, taking in appointments for voice-over work and overdubs.
Sweetwater Studios prove their professionalism with the long list of artists they have worked with over the years. Some of the names they worked with include Nick D'Virgilio, Marbin, and Greg Jones & Slant Six. 
Website:
Location:
5501 US HIGHWAY 30 WEST, Fort Wayne, IN 46818, United States
Services & Costs:

---
---
TGFM Production Studio
Now, don't back away just because of their rather outdated website; TGFM Production Studio is among the household brands for recording needs in Fort Wayne, IN.
TGFM Production Studio takes great care in addressing their clients' needs and expectations. With a business-minded approach, the studio proves to be capable in delivering audio services.
The studio specifically specializes in recording, CD mastering, and musical arrangements. Some other areas of work include public service announcement (PSA) recordings, custom jingles, and music for on hold calls or voicemail.
TGFM Production Studio offers some obsolete services, but the quality of their work is worth the attention. They also offer video shoots and video editing services.
You Should Read This Next!
You might be curious about the type of equipment and recording facilities TGFM has. The decent and clean studio is carefully customized to create an acoustic space fit for professional recording and music production.
The studio houses professional audio software, a recording booth, and track mixer. A wide selection of microphones are also available along with various preamps. TGFM's experienced staff will also be there in the studio to guide you through the process of making your music.
TGFM Production Studio's official website does not provide any price listing for their services. That being said, if you wish to avail of their services, we recommend giving them a call at +1 260-969-0447.
Website:
Location:
3706 S Calhoun St, Fort Wayne, IN 46807, United States
Services & Costs:
---
---
Silverbirch Studio
World-class acoustics and recording services are all the Silverbirch Studio has to offer to Fort Wayne and nearby areas.
Silverbirch Studio boasts a carefully structured interior based on acoustic principles. The studio only intends to provide clients with the premium experience and quality in audio recording and music production.
Clients applaud Silverbirch not only for the beauty and professional layout of the studio; they also owe their stellar experience in music-making with Silverbirch Studio's team of professionals. 
The studio's producers and engineers lend their knowledge and expertise to produce the unique sounds the clients are envisioning. Simply put, these pros are not fueled by project rates, but rather their passion to produce music and support musicians.
Silverbirch also extends their services to videography and multimedia content. Resident videographers and creative directors work with clients to film quality videos with good lighting and equipment. 
The studio is also well-equipped to manage projects and collaborations on post production. The tracking room can also transform into a mini concert stage or studio for a live broadcast of performances.
Silverbirch boasts a long list of top-of-the-line equipment. These, along with the acoustic studio, make quality recordings and productions possible at Silverbirch. 
If you wish to avail any of their services, simply email them for availability and rates on their website, or directly at [email protected]
Website:
Location:
7787 Huguenard Rd, Fort Wayne, IN 46818, United States
Services & Costs:
---
---
InHouseStudioZ
InHouseStudioZ is another recording studio worth checking out if you are from or living nearby Fort Wayne. 
While other recording studios give off an impersonal approach to handling your dilemmas in music-making, this studio is the opposite. InHouseStudioZ works closely and intimately with their clients to get into the musical direction the clients are hoping for.
As implied by the name, InHouseStudioZ is a home studio set comfortably in what used to be a bedroom. Despite being a home studio, InHouseStudioZ staff are proficient in handling professional audio equipment and software.
InHouseStudioZ's homey ambiance reminds artists like you to chill out and trust the process. Music-making cannot be rushed or forced; slowly building your way up is the best way to avoid an artist's block or a mental and emotional burnout.
If you wish to avail InHouseStudioZ's audio recording and production services, they offer an hour of studio time for $50. Additional charges apply for every hour's extension.
Website:
inhousestudioz-llc.business.site
Location:
1828 S Anthony Blvd, Fort Wayne, IN 46803, United States
Services & Costs:
| | |
| --- | --- |
| Service | Cost |
| 1-hour Studio time | $50 |
| 3-hour Studio time | $150 |
| 5-hour Studio time | $250 |
| 7-hour Studio time | $350 |
---
---
260 Productions
260 Productions is proudly owned and managed by Thomas Hedstrom. Thomas, or Tom for short, is an audio engineer and personally works with clients to organize, produce, and market musical and video projects.
If you're looking for quality audio services at cheap rates, look no further. Tom can help you in your musical journey as he works with you side-by-side from recording, mixing, to mastering your music.
All Google reviews sing nothing but praise and admiration for 260 Productions' quality of service. Tom's patience and approachable personality helped his clients successfully reach towards the direction they are aiming for their work.

Just like its owner, 260 Productions offer versatile services in videography. The studio accepts shoots for minute-long commercials. Artists can also quote a price to film a music video for promotional purposes. 
260 Productions also features a library of licensed tracks. Musicians can purchase these off the studio and incorporate it into their own work.
Website:
260_productions.beatstars.com/services
Location:
420 Glenn Ave, Fort Wayne, IN 46805, United States
Services & Costs:
| | |
| --- | --- |
| Service | Cost |
| Recording and Mixing | $40/hour |
| Mastering | $40/hour |
| 1-minute Commercial | $200 |
| Music video shoot | Quote request required |
---
Don't Forget Your Recording Session Essentials…
1. Game Plan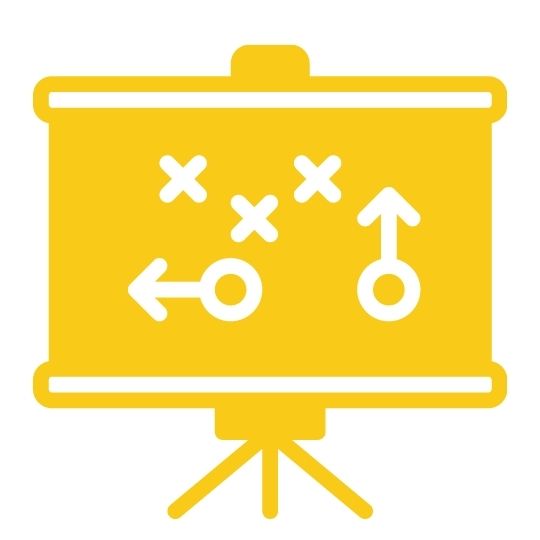 You should go in there with a plan of what you want to achieve. This will make it easier on both you and the engineer, and will help keep things moving along.
2. External Hard Drive
Sale
SAMSUNG SSD T7 Portable External Solid State Drive 1TB, Up to 1050MB/s, USB 3.2 Gen 2, Reliable...
PORTABLE STORAGE: The light, pocket-sized Portable SSD T7 delivers fast speeds with easy and reliable data storage for transferring large files, including...
TRANSFER IN A FLASH: Transfer massive files within seconds with the incredible speed of USB 3.2 Gen 2; Embedded PCIe NVMe technology delivers blazing fast...
BUILT STRONG AND SECURE: Unlike HDDs, the Portable SSD T7 has no moving parts so it's more resistant to shock; Plus, its solid aluminum unibody...
RELIABLE THERMAL SOLUTION: The T7's advanced thermal solution uses the Dynamic Thermal Guard to withstand and control heat, so the portable SSD stays at...
SLEEK AND COMPACT: Roughly the size of a credit card and only weighing 2 oz, the T7 fits comfortably in the palm of your hand and is light enough to take...
Get yourself an external hard drive. This way, you can take your sessions home with you and have a backup in case something goes wrong.
3. Powerbank
Sale
BLJIB Portable Charger 32000mAh, 22.5W QC 3.0 PD 20W Smart LED Display Fast Charging Built in Cables...
Battery Pack with LED Display: 32000mAh Li-polymer can 8 charges for typical iPhone, 6 charges for Samsung Galaxy, 3 charges for iPad Mini, perfect for a...
Portable Charger with Built in Cables: The integrated cables with grooves are convenient for storage, more than 10,000 bending tests prove its durability,...
PD 20W Quick Recharging: Micro input, iOS input, Type-C (PD 20W) input & output support bidirectional quick speed charge for most mainstream devices...
Power Bank Fast Charging: 2 USB-A QC 22.5W output and 1 Type-C PD 20W output, which only takes 30 mins to charge for iPhone 12 up to 50% and 40 mins to...
Comfortable and Safe Design: The Ergonomic design fits comfortably and stylish in your palm; besides, the rechargeable power bank is equipped with multiple...
You never know when you're going to need a power bank. It's always better to be safe than sorry!
4. Snacks and drinks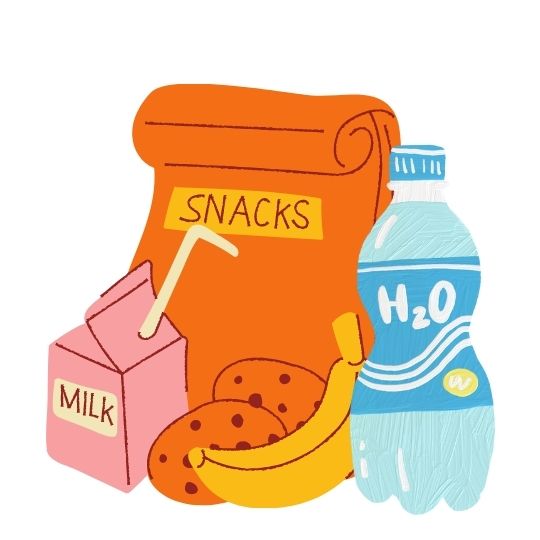 Stay hydrated and fueled up so you can perform at your best.
Is your business featured on our Top-Rated List? Awesome! Promote this page on your site or blog! Just copy and paste the HTML below to embed this badge!
<a href="https://industryhackerz.com/the-7-best-recording-studios-in-fort-wayne-in2/" ><img src="https://industryhackerz.com/wp-content/uploads/2022/05/badge-4.png" alt="Industry Hackerz Top-Rated Business"></a>