You asked, Industry Hackerz have provided! 100% unique and unused Rap Lyrics About Fashion. But with a twist…
All of these lyrics have been written in the style of some of the best rappers of our time!
We've got
Jigga, Em, Yeezy, Tunechi, and even miss Harajuku Barbie, to name a few!
How did we do that? You ask.
Well, our AI Rap Lyrics Generator did all the work, we just trained it to learn these artist's dope styles, cadence and range.
Now all you have to do is learn the flow!
Here they are:
Rap Lyrics About Fashion, In The Style of Jay-Z
Uh, yeah, we in the mix, Hova on the fashion tip, // Gucci on my hip, it's a drip not a trip. // Margiela got my feet talkin', they never slip, // Poppin' tags and champagne sips, that's how I flip. // Balmain denim stretchin', Yeezy game fetchin' // No question - fresh is my only direction. // Gaultier spectacles for haters detection, // So clean they see their own reflection. // Hermès tie strung 'round my neck so loosely, Call it Hangman - style execution ruthlessly. // VVS diamonds in the Rollie boost me, Clocking these successes like it's my duty. // Saint Laurent suit fit me to precision, Tailored threads cut with decisive vision. // A.P.C x Jay-z edition, In this fashion game? Yeah you know my position. // Coat from Tom Ford drapes over the scene, The fabric so soft - call it rap's dream. // Audemars Piguet – that's the wrist gleam, Luxury stitchwork; the swag is supreme. // Come through Dior dipped, I'm no stranger,// To turning sidewalks into catwalk dangers.// Versace silk shirts got me feelin' flyer, In this Prada skyline, ain't nobody higher.// Chanel No 5 fill up every room My presence hits harder than your favorite tune. Fashion kingpin stunting under the moon,//- I guess style's just another part of this tycoon. I been fresh since birth – check out baby pictures. Grew up in Brookyln but now I rock riches. From Marcy to Madison Ave expenditures,//- It's Jay-Z baby – behold your trendsetter. Uh huh...yeah...uhhh,I told y'all Nobody does fashion better. And we out...Peace!
In The Style of Eminem
(Verse 1) Yo, step up in this biz, got my swag on full display, // Armani suit tailored fit, gonna slay the runway. // Versace shades, dark as night, hiding these blue rays, // Rap game's high tailor, sewin' rhymes like a new Louis Vuit', okay? // My fashion sense is raw, crafted like a true Donatella, // The game's my canvas and I'm the pen, its freshest storyteller. // Burberry scarf, wrapped tight 'gainst the cold weather, // Fendi kicks cause every step I take's a style lever. // (Chorus) We talkin' 'bout fashion, but it's more than just an outfit,// It's how we express ourselves, throw away that counterfeit. // Rap's my clothe wrapped round me like an endless knit, // In this fashioned world of hip-hop, I endlessly commit. (Verse 2) Got these Gucci cufflinks, shining bright beneath the lit chandeliers,// I'm the beast of this game, no fear no peers. // My techniques are bold – fashioning words into spears,// Style infinite as chain links – Dolce & Gabbana gears. // Check out my speech fabric – composed of designer verbs,// Versace verbs and Gucci grammar - for those with discerning nerves. // My style's so unique they can't copy or preserve, // Fashionista of the rap game - best believe you got served. (Chorus) We talkin' 'bout fashion but it ain't about material,// A crafted verse is worth more than a chain that's Imperial.// Catch me in that Balmain denim, or maybe in Dior's serial,// But it ain't about the labels – it's how you wear your lyrical. (Outro) So keep your Louboutins and your precious Prada duffels,// Cause I'm an artist first – don't care for all those truffles.// This ain't just a rap about fashion and its scuffle,// It's about being real - not some Hollywood shuffle.
In The Style of Kanye West
(Verse 1) Ayy, //rockin' my Gucci on Rodeo Drive// Brand new kicks make me feel alive// Balenciaga, yeah, it's my addiction// Versace shades got me on a mission// YSL cologne smelling like success// Vuitton backpack full of nothing but the best// Off-White tee on my chest, drippin' finesse// Got Givenchy suit for when I'm pressed// (Chorus) We in the world of fashion, ain't no rest// Every day we tryna pass this test// Putting on a show, we the best dressed// In designer threads, no less// (Verse 2) My fit's insane, only Hermes ties hang around my neck// Coppin' fits from Dior boutiques, cashing big checks// Prada loafers, hundred dollar steps// Cartier watch keep the precious seconds in check// Chanel belt buckle shining like the sun// Rolls Royce engine purring while we run// Fendi leather gloves, grip is never done// Rings by Bvlgari reflecting moon and sun// (Chorus) Fashion life ain't for the weak or faint-hearted// We stay fly even when we departed// Maison Margiela to keep us guarded// In this fashion game, we just getting started// (Outro) So here's to those who dare to be bold// Wearing their story that's yet to be told// In high-fashion threads of silver and gold// This is our world, come join the fold.
In The Style of Lil Wayne
Verse 1: // Aye, fresh to death, feels like my fashion got a hearse, // Balenciaga sneaks, my feet never see dirt. // Versace on my vision, Gucci covers my shirt, // Got a closet full of drip like my wardrobe gave birth. // Chorus: // See me in that Tom Ford, score like the fourth quarter, the board, // Wardrobe so fly, yeah it might have an award. // Fendi on the fabric, stunting harder than a lord, // Fashion is my passion baby, can't afford to be ignored. // Verse 2: // Alexander McQueen on the seam of these raw jeans, // My swag's so mean but the fit's so clean. // Chain heavy with ice like it's been skiing, yaw mean? // I'm walking art baby, life's just a scene. // Chorus: Rocking Louis V, so you know I'm gonna score, With fashion this high man it's never a bore, Dior on the deck my style galore, Fashion is my weapon and it's ready for war. Outro: Yeah I'm ice cold but I'm dropping heat waves, Cause every outfit screams out for encores and rave. Call me Lil Wayne,, but don't ever call me grave, Stacks so high they can't help but behave. All day every day I'm draped in chic-ness, I wear my style while you're stuck in weakness. So remember this lesson from the professor of sleekness, In this game of fashion - I leave you speechless.
In The Style of Nicki Minaj
(Verse 1) Yeah, it's Nicki M, in the place to be // Drippin' in Couture from my head to my feet // They say fashion a language, well let me speak // Cause I'm flexing my style every day of the week // Got these labels on repeat, Fendi to Gucci // But never let 'em define the queen that you see // Racks on racks, but it's not about money // It's about self-expression and pushing boundaries // (Chorus) Fashion darling, making a statement // Designer on my body like a fresh out painting // Fashion darling, don't care what they're sayin' // Cause my style so loud, it's like an anthem playing // (Verse 2) From the block to the runway, always turning heads // Got 'em green with envy in some red-bottomed treads// No matter where I'm at; Paris or New York streets// The paparazzi flashing when they peep these Saint Laurent beats // Rocking Versace; gold chains and denim // On the red carpet looking like a gem // But at the end of the day when all is said and done // My style's not for sale, cause honey I'm second to NONE // (Chorus) Fashion darling, breaking down walls // With daring styles that leave you in awe// Fashion darling, standing tall// My style speaks volumes, without saying anything at all// (Outro) Fashion ain't just clothes; it's an art form. // You gotta show up, stand up and perform.// But remember this jewel as we take flight,// In your own little way baby girl, you're also dynamite.//
In The Style of Future
(Intro) // Future Hndrxx on a fashion spree // Dripping designer from head to feet // (Verse 1) // Balenciaga stepping, making an impression // Tick-tock, my Gucci watch keeps them guessing // Off-white on my back, matching the weather, no stressing // Gold chain swinging like it's my one true blessing // AP on my wrist, iced-out confession // Eyes low, sipping codeine in my section // Palm Angels track pants, no room for regression // Feeling like a king in this Prada obsession // (Chorus) // Dior to my left, Saint Laurent to the right, From the runway to the streets, taking flight // Looking at my closet like it's fashion royalty, Every piece I own is a part of my story // (Verse 2) // Louis V clutching, World is watching // Burberry trench coat got me winter blocking // Amiri jeans fitting snug with that Versace option // Maison Margiela kicking up dust; no stopping // Gucci snake wrapping around my neck, Ice blue diamonds dripping off this Patek // In these hand-stitched Givenchy shoes I trek, Fashion is an art and I'm paying respect // (Chorus) // With that Fendi on deck and Hermes in sight, From day into night, I'm rocking it right // My wardrobe's a testament to every fight, Each brand I wear lets me take flight // (Outro) // So here's to the fashion gods and all their might, Future Hndrxx staying lit under every light-// In a world where style is power and might, I'm a fashion king ruling every night.
In The Style of J. Cole
(Verse 1) Yo, it's the story of a kid underrated, // Grew up in the 'Ville where dreams never faded. // Always suited up, fashion game escalated, // Never followed trends, his own style he dictated. // Rockin' baggy jeans, hand-me-downs from big bro, // In a world where brand tags were the show. // On his feet, worn-out kicks but he kept them clean, // Living in a world where clothes define the dream. // Mama worked her fingers to the bone all night, To make sure lil man was looking right. // Black suit, white tee, those Jordan's tight, That's a moment in time that took flight. // (Chorus) Clothes don't make the man that's the lesson learned, // We're all just souls on this earth trying to earn. // Don't matter if you're wearing Gucci or thrift-store threads, It's the character within that puts you ahead. // (Verse 2) Moved to New York where high fashion reigned supreme, // Red bottoms on feet like it's makin' self-esteem. // Felt out of place like a fish out of stream, Realized it ain't about the designer or the seam. // Started thinking deep like poets do, On this catwalk of life what's real and what's value? // Just an ordinary guy trying to find his way, Torn between fast-fashion and runway cachet. // Looked at himself in that mirror of truth, Came face-to-face with an uncomfortable proof: // Fashion is fleeting but your soul never changes, No amount of bling can ever exchange this. // (Chorus) Fabric woven tight doesn't define your worth, // It's what you got inside since your birth. // High or low end, it don't impress, It's how you wear life - that's true success. (Outro) Fashion fades but style remains, Branded or not, we all have pains. // Behind every label is a story untold, Words more precious than silver and gold. So here's my truth under these lights so bright Wearing my heart on my sleeve tonight. This isn't about just J.Cole's plight - This is for every soul in an endless fight.
In The Style of Drake
(Verse 1) Mirror reflection, got my attention // Drippin' in gold, focus on ascension // My fashion a statement, no need for mention // Designer threads, yeah, they my obsession // Louis V on my chest, got them guessin' // Step in the room, style's my weapon // Gucci ties and Prada lessons // No hand-me-downs, no regression // (Chorus) Drip too hard, causing a commotion // Weight of the world, like ocean devotion // Clothes not just fabric, it's deeper emotion // Fashion is art, frame this moment frozen // (Verse 2) Balenciaga shoes touch the pavement // In this fashion world, I'm self-made man // Givenchy on body, I be slayin' // Moncler jacket for those cold days spent // I see through Cartier lens, no faking // Diamonds dancing, Cartier bracelet shaking// You know Drake - never caught lacking // Fashion king, runway I'm attacking // (Chorus) Drip too hard, causing a commotion // Weight of the world, like ocean devotion // Clothes not just fabric, it's deeper emotion // Fashion is art, frame this moment frozen // (Outro) On top of the world, Dior sponsoring // In this fashion game, I'm conquering // My fashion speaks volumes; no whispering // Yeah, Draped in Versace, keep witnessing.
In The Style of Kendrick Lamar
Last night, Gucci on the floor, haute couture when I walk out the door // Sneaker game on another plane, rocking Margielas in rain // Tailored suits from Saville Row, fashion intuition is all I know // Paris runways, Milan streets, got the world beneath my Off-White sneaks // Custom threads, Louis V buckles, hustle hard, never subtle // Mink coats over heart of struggle, from Compton corners to Parisian hustle // In that Versace silk, I drip finesse, stitched narratives in my fresh sewn vest // Accessorize with a Rolex glare, pride in every stitch I wear // On that Givenchy wave, billionaire strut, fresh off the private jet strut // See me clean in an Armani suit, Fendi tie complementing the boot // Cashmere dreams, denim reality, fashion exudes my personality // Chanel No. 5 scent lingers on, a hall of fame of swag we on // Balenciaga shades hide the pain, success saga yet to explain // Dior Homme don't need a stunt double,, high fashion life amidst the humble // Vintage YSL on a Sunday stroll, designer threads speak volumes untold.//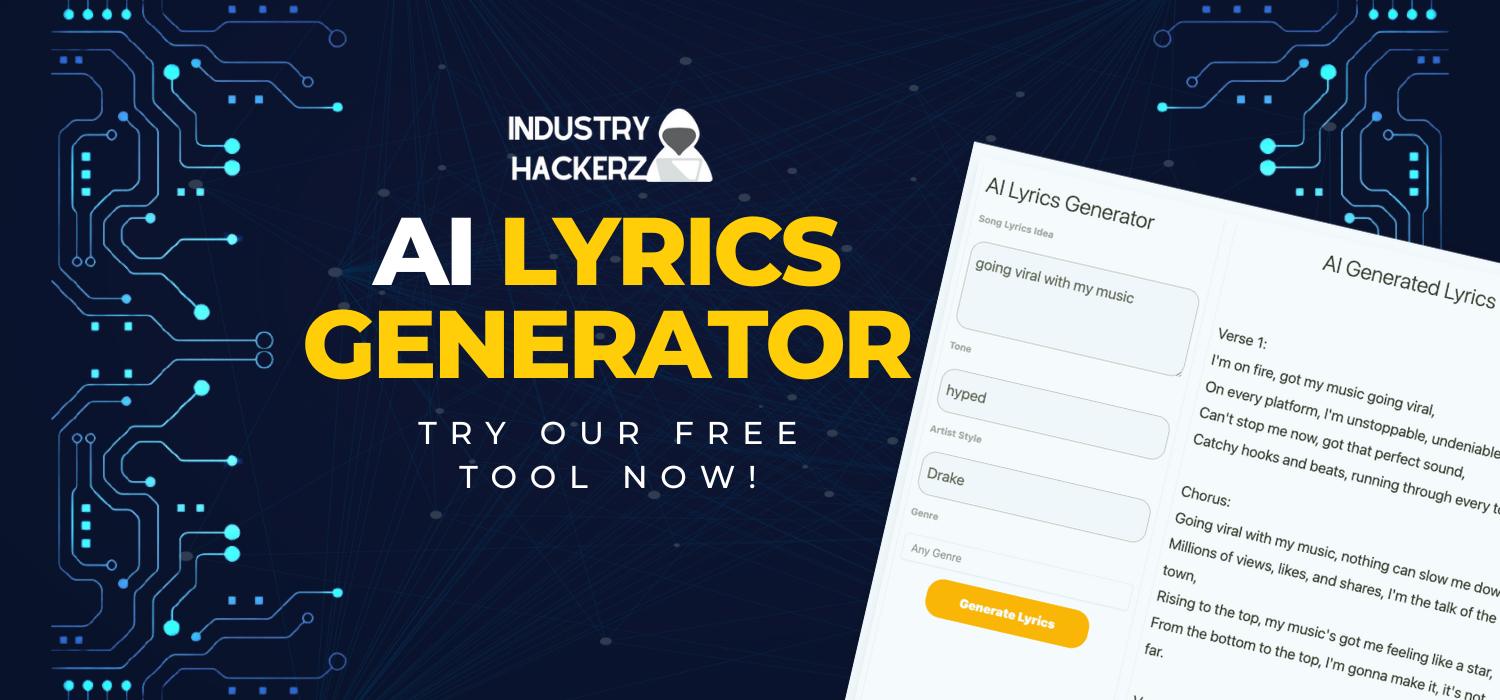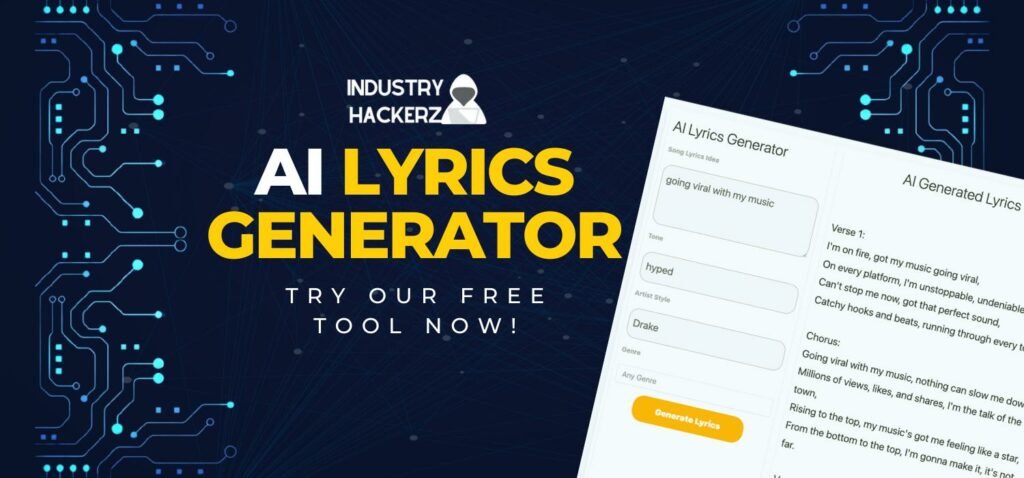 7 Tips For Delivering Rap Lyrics About Fashion Like A Pro
1. Infuse Your Personality With Drip
Don't just write rap lyrics about fashion; be the fashion. The dapper, the swag, the drip should be an extension of yourself. When writing, think of your drip as a character in your song, and let it shine. Remember: Confidence is key. If you're rapping about Gucci loafers or Balenciaga hoodies, wear that pride like a badge of honor.

2. Synchronize Your Rhyme With Drip Time
While creating rap songs with drip in the lyrics, rhythm and rhyme are your best friends. Don't let them slip away in favor of forced lyrics. Instead, sync your words with the beat and let the drip flow naturally. You're not just writing a drip song for Instagram story; you're crafting a masterpiece.
3. Make It Relatable Yet Remarkable
Channel your inner poet when it comes to rap lyrics about vacation or fashion trends. The more relatable your words are to listeners, the more they'll connect with you and your music.

4. Empower Through Your Lyrics
When drafting female rap lyrics for captions or an entire verse, remember to empower women through your words. Elevate their spirits and celebrate their strength; after all, fashion is power.

5. Use Humor And Wit
Do not underestimate humor when it comes to writing dope rap lyrics about fashion. A touch of wit can turn ordinary drip song lyrics into memorable one-liners that fans would love to quote.

6: Play With Metaphors And Similes
Get creative with metaphors and similes; they can turn even a simple pair of jeans into an object of desire! For instance, comparing diamonds to stars or red bottoms to flames can make a world of difference in how people perceive your style.

7: Be Authentic And Original
Lastly, while it's great to get inspired by best female rap lyrics quotes or any other source for that matter; strive for authenticity in every line you pen down – whether it's about designer sneakers or thrift shop finds!
Remember: A true artist never mimics but creates his/her unique blend – so go create some fire verses with dripping swag! If you loved our post about rap lyrics about fashion, there are several other posts you might find interesting.
Are you curious about how rap artists portray emotions? Our article on rap lyrics about heartbreak explores some of the rawest, most poignant verses in the genre.
Now if you're intrigued by rap's take on unexpected themes, enjoy hip-hop's unique spin on sports and leisure with this post on rap lyrics about golf.
For those interested in Rapper's narratives concerning personal relationships, our collection of rap lyrics about father and daughter; or deep dive into rappers' views on wealth and luxury through their jewelry-inspired bars, or their perspectives on style in our compilation of shoe-focused rhymes.
Lastly, for fans looking for more fashion-oriented content, we've highlighted the world of high-end timepieces in this post featuring Rap Lyrics About Rolex Watches. Happy reading!
About Author
Lyrics
Please save some lyrics first.