Today, I am reviewing two very popular mixers (or audio interfaces if you're posh) the PreSonus StudioLive and Midas M32.
Key Differences Between PreSonus StudioLive And Midas M32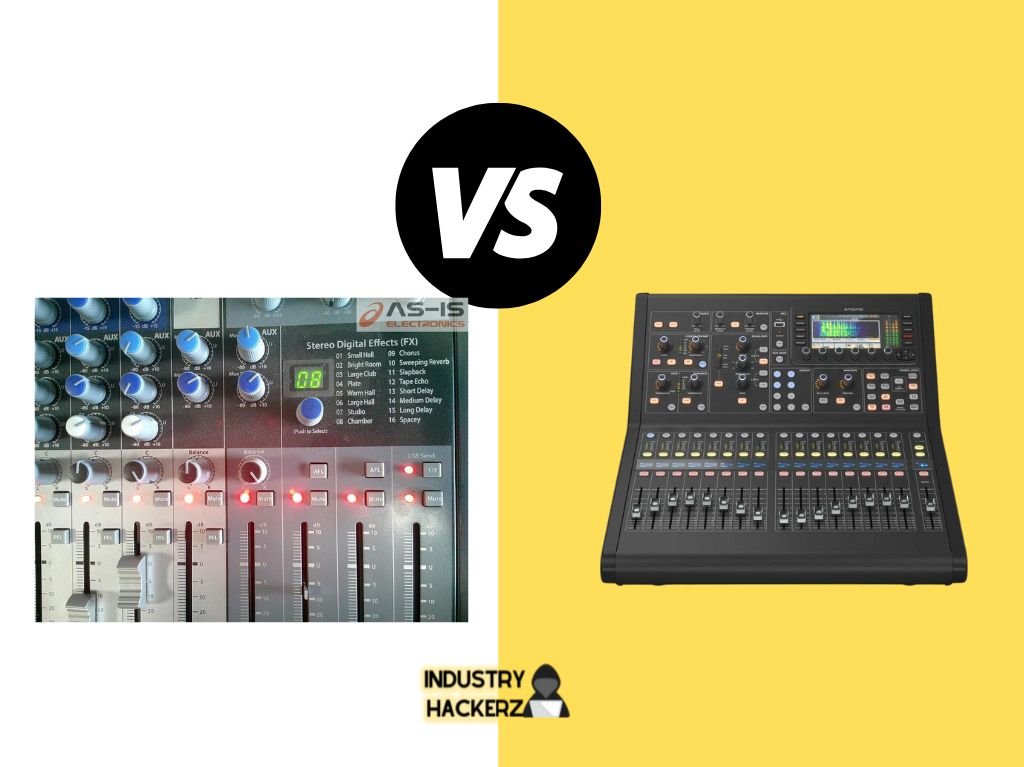 Key Differences between PreSonus StudioLive and Midas M32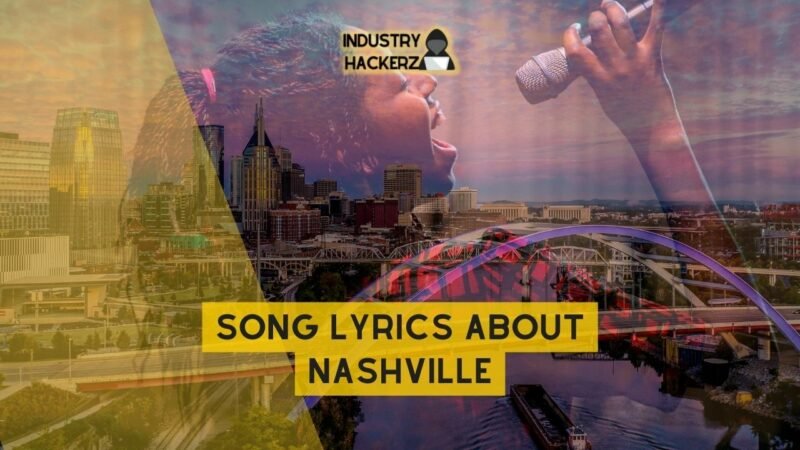 You Should Read This Next!
Sound Quality: The Midas M32 is known for its high-quality sound, with 32 XLR inputs featuring Midas preamps. Some users have reported a preference for the Midas preamps over those found in the StudioLive series.
Mixing Capabilities: Both consoles have similar mixing capabilities, with identical features such as 16 XLR outputs, 25 mix buses, 8 DCA and 6 mute groups, along with 8 stereo effects processors.
Size: The PreSonus StudioLive series offers a more compact solution with a smaller form factor. It takes up less rack space (2U compared to the M32's 4U), which may be an advantage if space is limited.
Ease of Use and Integration: Both consoles are easy to use and can integrate well with existing equipment or software.
The compatibility between the Midas M32 and Behringer X32 files makes it easier to transfer settings between different systems or environments quickly.
Application: Both consoles are suitable for live performances or studio recording and offer a wide range of features to support professional audio production.
Budget Constraints: Choosing between these two mixers will depend on your specific needs in terms of sound quality, room size considerations (rack space), integration with existing equipment or software (such as Pro Tools), and budget constraints.
Both consoles offer robust solutions tailored towards live sound reinforcement or studio recording situations; therefore, you can't go wrong with either choice based on their feature sets alone.
| Feature | PreSonus StudioLive | Midas M32 |
| --- | --- | --- |
| Channels | 32/64 | 40 |
| Inputs | 32 | 32 |
| Outputs | 16 | 16 |
| Preamps | 32 | 32 |
| Faders | 33 | 25 |
| Signal Processing | Fat Channel | 8 FX Engines |
| Display | 7-inch Touchscreen | 7-inch TFT Color Display |
| Connectivity | USB, AVB, Ethernet | USB, AES50, Ethernet |
| Software Integration | Studio One, UC Surface, QMix-UC | M32 Edit, M32 Mix, M32-Q |
| Recording | 38x38 USB, 55x55 AVB | 32x32 USB |
| Dimensions (W x D x H) | 32.37 x 21.31 x 7.02 inches | 35.4 x 20.8 x 10.1 inches |
| Weight | 43.8 lbs | 45.4 lbs |
What You Need To Know About PreSonus StudioLive
I've been using the
PreSonus StudioLive
for the past few months, and I have to say that my experience has been a mixed bag.
There are a lot of great features that this mixer brings to the table, but there's also quite a bit to consider if you're thinking about making the investment.
Let's start with the positives. The sound quality on StudioLive is really impressive - you get crystal-clear and warm audio from all your inputs and outputs.
The built-in effects and processing are quite powerful; PreSonus has given users access to a broad range of tools for shaping your mixes.
Also, I love how easy it is to connect your devices via wireless network, which lets you control everything remotely using an iPad or Android device.
The integration with their Capture software is another perk – it makes recording live performances a breeze; just hit record on your laptop and Capture will automatically save multitrack recordings of your entire set.
However, there are some issues that have made me question whether StudioLive was worth its price tag. First off, navigating the interface can be confusing at times.
While they've designed it in such a way that most things are accessible with minimal menu diving, it can still take some time to familiarize yourself fully with all its functions.
Although setting up and connecting devices wirelessly can be convenient once done right, getting everything synced smoothly isn't always as straightforward as it should be.
Expect some trial-and-error before you get things up and running seamlessly.
My biggest gripe though lies in the faders. Despite their sturdy construction, they feel somewhat sluggish when making adjustments – not ideal when fine-tuning your mix levels during live performances.
Plus, there have been moments where faders started developing a mind of their own, unexpectedly jumping to different positions.
Another potential downside is the price: StudioLive is relatively expensive compared to other mixers with similar features.
While you do get premium sound quality and a range of professional-grade tools, you'll want to consider whether these benefits justify the price difference.
In summary, PreSonus StudioLive delivers excellent sound quality and loads of features that will make your mixing life easier.
However, be prepared for an initially steep learning curve and some occasional quirks.
If you're in the market for a new digital mixer, it's definitely worth looking into what StudioLive has to offer – just make sure you weigh up all the pros and cons before pulling the trigger on this expensive piece of gear.
What You Need To Know About Midas M32
After using the
Midas M32
for a while now, I have to say, it's definitely a digital mixing console worth considering.
While I'll dive into the details and specifics, let me first mention some of the key features that really stand out:
40 Input Channels (32 Mic/Line inputs and 8 Aux inputs)
25 Mix Busses
192 kHz A/D Conversion
Large 7-inch TFT display
The Good:
First off, the sound quality. Midas is known for their legendary preamps, and in my experience with the M32, they live up to their reputation.
The sound you get out of this mixer is clear and defined.
Secondly, the ease of use. Though it may seem intimidating at first with all its knobs and buttons, once you get familiar with its layout and workflow, it becomes very user-friendly.
The large TFT display is bright and easy to see even in low-light conditions.
Next is its DCA groups and Mute Groups. This feature allows me to control multiple channels simultaneously without having to physically move individual faders or mute buttons - making my life way easier during live events!
Another thing that has made my job easier when using this console is its ability to save settings as presets or scenes. This means I can quickly switch between different setups for different bands or line-up changes during an event.
The last thing I love about this board is its compatibility with other equipment like stage boxes such as the Midas DL16 or DL32.
With these additions available separately from Midas M32R Live Digital Console you have more flexibility on where you place your mixing desk relative to your inputs on stage which helps save time.
The Bad:
While there are plenty of good things about the M32, there are a few issues to consider as well. Some users have reported a slight latency issue when using lots of FX processing onboard the M32, although I haven't experienced this myself.
The Ugly:
The only real downside, in my opinion, is the price. It's not the cheapest option out there, and may not be feasible for smaller venues or budgets.
That being said, I think it's important to weigh the cost against the benefits and features on offer. For me personally, it has been worth every penny.
In conclusion, if you're looking for a reliable digital mixer with great sound quality and user-friendly features that can be easily expanded upon for live events or studio work environments alike – then Midas M32 is definitely worth looking into!
Who The PreSonus StudioLive Is For & Why You Might Choose It Over The Midas M32
The PreSonus StudioLive digital mixing console is an all-in-one solution designed for a wide range of users such as musicians, sound engineers, bands, producers, and event organizers.
It offers a perfect blend of performance, versatility and ease of use that makes it stand out among other digital mixers in the market.
Those who might prefer the PreSonus StudioLive over the Midas M32 include:
Home studio owners and musicians: The intuitive interface and powerful features make it easy for musicians to craft high-quality recordings in their own home studios.
Live sound engineers and event organizers: With extensive connectivity options, flexible routing capabilities, and seamless remote control, StudioLive is perfect for managing audio at live events.
Bands/performers: The combination of efficient monitoring solutions with excellent sound processing tools allows bands to achieve professional-grade audio on stage.
Educational institutions: Thanks to its easy learning curve and versatile features set, StudioLive is ideal for teaching students about audio production and engineering.
In comparison to the Midas M32, there are several reasons why one might choose the PreSonus StudioLive instead:
Affordability
The PreSonus StudioLive series is generally more affordable than the Midas M32 consoles.
This price difference can be significant for budget-conscious individuals or organizations looking for a high-quality yet cost-effective solution.
User-friendly Interface
The PreSonus StudioLive features an intuitive interface that's easy to learn even for those new to digital mixing consoles.
This makes it an ideal choice for users who value ease of use and a shorter learning curve.
Integration with Studio One
One of the unique advantages of the PreSonus StudioLive is its seamless integration with PreSonus' award-winning DAW, Studio One.
This allows for easy multitrack recording, editing, and mixing without requiring additional hardware or software.
Fat Channel Processing
The StudioLive series boasts an innovative feature called Fat Channel, which provides powerful processing tools like EQ, compression, limiting, and gating for each channel.
This gives users more control over their sound and ensures professional-quality audio every time.
Advanced Networking Capabilities
PreSonus StudioLive supports AVB networking, providing better synchronization between multiple devices and allowing users to share audio across a network easily.
The Midas M32 also has networking capabilities but uses different protocols that may not be as flexible or expandable in certain setups.
Built-in Multitrack Recording & Virtual Soundcheck
The ability to record directly to an SD card or connected computer without any additional hardware is a significant advantage of the PreSonus StudioLive.
Furthermore, the Virtual Soundcheck feature lets sound engineers check the mix without performers on stage – a convenient tool for optimizing live sound quality.
In conclusion, the PreSonus StudioLive presents itself as an excellent solution for those who require top-notch performance mixed with unmatched ease-of-use at a more affordable price point than competitors like the Midas M32.
Its features cater to various user types making it an attractive choice across different industries including live events, studios, bands/performers and educational institutions alike.
Who The Midas M32 Is For & Why You Might Choose It Over The PreSonus StudioLive
The Midas M32 and the PreSonus StudioLive are two popular digital mixers that cater to a broad range of users. Each has its unique features and advantages.
In this article, we will discuss who the Midas M32 is for and why someone might choose it over the PreSonus StudioLive.
The Midas M32 is designed for:
Live Sound Engineers: The mixer offers a robust set of features tailored to live sound applications, including built-in digital effects, motorized faders, and an intuitive user interface.
Touring Bands: With its roadworthy construction and extensive input/output options, the Midas M32 is perfect for bands that require high-quality audio on the go.
Houses of Worship: The mixer's flexible routing capabilities and expandability make it an ideal choice for churches or other houses of worship that need a reliable sound solution.
Theater Productions: The ability to program scenes and store settings makes the Midas M32 well-suited to theatrical productions with complex audio requirements.
Recording Studios: The console's pristine preamps and versatile routing options make it an excellent addition to any recording studio setup.
Why Choose Midas M32 Over PreSonus StudioLive?
There are several reasons why someone might opt for a Midas M32 over a PreSonus StudioLive mixer:
Award-Winning MIDAS Microphone Preamps:The Midas M32 features renowned MIDAS preamps, which provide exceptional audio quality and clarity.
Motorized Faders: The mixer's motorized faders offer smooth, precise control and facilitate the automation of mixing tasks.
User Interface: The M32 boasts a large TFT display and intuitive layout that simplifies navigation and ensures quick access to essential functions.
Scalability: The Midas M32 supports expansion cards for various networking protocols like Dante, MADI, or Waves SoundGrid, allowing integration with a broader range of systems and devices.
Durable Construction:The robust build quality of the Midas M32 ensures its longevity even in demanding touring situations.
In summary, the Midas M32 is an ideal choice for live sound engineers, touring bands, houses of worship, theater productions, and recording studios.
Its top-notch audio quality, motorized faders, user-friendly interface, scalability options, and sturdy construction make it a preferred option over the PreSonus StudioLive for various professional audio applications.
Buyer's Guide: Important Things To Consider & Look Out For When Buying A Mixer
1. Digital Mixing Console vs. Audio Mixing Console: Hitting the Right Notes
To kick off your search for the perfect mixer, ask yourself this: Are you team analog or team digital? This age-old question has plagued many a mixer shopper, so it's time to dive in and unpack these two options.
Audio mixing consoles are essentially your OG (original gangster) mixers that have been around since the dawn of rock 'n' roll. They offer tactile controls and an authentic experience, but can be bulkier than their digital counterparts.
On the other hand, digital mixing consoles are like your favorite song with a techno remix; they're sleeker and offer more advanced features like DAW integration and digital signal processing (DSP).
Oh, and did we mention they're practically weightless? Well, maybe not quite *that* light but certainly lighter than those old bulky studio recording equipment of yesteryears.
2. Live Sound Mixer vs Studio Recording Equipment: Spot that difference!
Surely you've heard those stories about musicians who sound celestial in recordings only to leave something to be desired when performing live?
Moral of that story: Choose wisely between a live sound mixer and studio recording equipment for optimal harmonies both onstage or in-studio!
Live sound mixers, as their name suggests are tailored for concert venues or other large-scale events which will aid to amplify performances without compromising on quality.
However if you just want to belt out some tunes from within your home-based recording setup then *should I sing it*,'studio-oh-oh-oh' equipment is what you need!
Designed specifically for intimate recordings with high-fidelity sound reproduction these mixers ensure every single note is captured perfectly.
3. Size Matters: A Love Song for Portability
Doesn't everything just sound a little better when it fits comfortably in the trunk of your Prius? When deciding between the two, think about where you're likely to use your new mixing buddy.
Do you need something that's lightweight and perfect for those impromptu jam sessions in the park?
Or perhaps you're creating an audio masterpiece within your fixed studio space; then, by all means, indulge in a larger mixer with more faders and channels.
4. Multi-Track Recording: The Power of Harmony
Ever felt like the world needed to hear a multi-layered version of you singing "Bohemian Rhapsody"?
Us too! And that's why multi-track recording is an essential feature when deciding on which mixer to buy.
Look out for mixers with high track-counts which allow combining different recorded tracks from various instruments without jeopardizing quality or losing previous takes in the process.
5. Rise of the Machines: DAW Integration Capabilities
Gone are the days when mixers were standalone devices, they've now evolved into smart beings interacting with computers and software systems!
Therefore, opt for a mixer that seamlessly integrates with Digital Audio Workstations (DAWs) allowing total control over computer-based recordings while still providing hands-on mixing capabilities.
For instance, if your BFF is Ableton Live or Pro Tools, ensure that your chosen mixer plays nice with these programs!
6. Onboard Effects Processing: Mix It Up With Creativity!
Who doesn't love putting their own spin on an original tune?
Opting for a mixer boasting onboard effects processing will give you endless opportunities to unleash your inner audio scientist and create customized soundscapes that truly reflect your creative vision.
7. Connectivity: Plugging In and Playing Out
For a truly harmonious relationship with your chosen mixer, it's essential to ensure compatibility with various wired and wireless devices like microphones, musical instruments, or external speakers.
Look out for mixers offering a range- in connectivity options such as USB ports or Bluetooth capabilities to make mixing as accessible as possible.
8. Channel Count: The Crowd Control of Audio
When choosing between the two, consider how many channels you'll need. More channels mean the ability to mix more input sources simultaneously ─ perfect for grand productions OR casual karaoke sessions with heaps of friends!
9. Budget: Hitting the Sweet Spot
It's no secret that pro audio gear can get quite pricey, so be sure to set a budget before falling head over heels for that high-end mixer you saw on Instagram!
Evaluate key features against affordability to strike an ensemble deserving of standing ovations!
10. Trust Your Ears
Remember - at the end of the day, it's all about what sounds *chef's kiss* perfecto! So go ahead… trust those auditory instincts while selecting between the two, after all who knows better than YOU? Happy shopping!
About Author
Lyrics
Please save some lyrics first.