Today, I am reviewing two very popular mixers (or audio interfaces if you're posh) the Behringer X32 vs X32 Compact.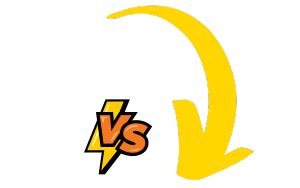 Key Differences Between Behringer X32 And X32 Compact
Key Differences between Behringer X32 and X32 Compact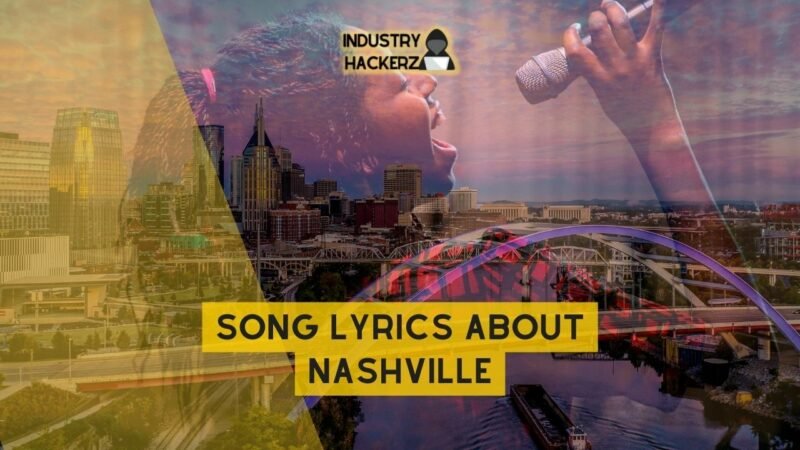 You Should Read This Next!
Size: The X32 Compact is a smaller and more lightweight version of the full-sized X32, making it more suitable for smaller venues or studios where space may be limited.
Inputs & Outputs: The original X32 has 32 microphone inputs and 16 main outputs, while the X32 Compact has only 16 microphone inputs and 8 main outputs.
Faders: Both mixers have motorized faders with 100mm travel; however, the full-sized X32 has 25 faders compared to 17 faders on the Compact version.
Screens: The larger X32 features a 7-inch TFT screen while the Compact version has a smaller 5-inch TFT screen.
Mute Group Buttons: The Compact model lacks mute group buttons found on its larger counterpart; however, mute groups can still be accessed via other controls.
Onboard Effects: Both mixers offer onboard effects with eight slots available for adding different effects to your mix. The digital mixing capabilities allow engineers to produce high-quality audio output in various settings such as live performances or studio recordings.
While there are differences in channel count and physical size between the Behringer X32 vs. X32 Compact digital mixers, ultimately both provide excellent functionality which caters for a diverse range of audio needs.
Your choice between them would likely depend on factors such as budget constraints or space considerations—either way you'll be getting a reliable piece of audio equipment from Behringer's flagship range!
| Specifications | Behringer X32 | Behringer X32 Compact |
| --- | --- | --- |
| Channels | 40-input, 25-bus | 40-input, 25-bus |
| Faders | 25 x 100mm motorized | 17 x 100mm motorized |
| Inputs | 32 x XLR, 6 x 1/4" (TRS) | 16 x XLR, 6 x 1/4" (TRS) |
| Outputs | 16 x XLR | 8 x XLR |
| Aux Sends | 14 x XLR, 6 x 1/4" (TRS) | 6 x 1/4" (TRS) |
| Effects | 8 x true-stereo | 8 x true-stereo |
| Display | 7" TFT color | 7" TFT color |
| Connectivity | USB, Ethernet, MIDI, AES50 | USB, Ethernet, MIDI, AES50 |
| Dimensions (W x D x H) | 35.4" x 20.8" x 7.9" | 25.4" x 20" x 6.4" |
| Weight | 45.4 lbs | 34.3 lbs |
What You Need To Know About Behringer X32
Let me start off by saying that the Behringer X32 is a game-changer in the digital mixer world.
It offers a lot of functionality at an extremely competitive price compared to other mixers in its range.
I've had the opportunity to use it for various gigs and events, and overall, I have some mixed feelings about it
Firstly, let's talk about what's good. The X32 has 40 input channels (32 mic inputs and 6 auxiliary inputs), which is more than enough for most scenarios - small or large gigs, corporate events or even as a permanent installation in a venue.
Additionally, all input channels are equipped with MIDAS-designed preamps, which sound great and can hold their own against higher-end mixers.
The X32 also has an excellent FX Rack, with eight stereo effects slots (including EQs, compressors, gates, reverbs, delays) that can be easily applied to different channels.
It also features a very handy Scribble Strip above each fader where you can label your channel names or input sources - making it easy to keep track of your mix.
Moving on to usability - the X32 is pretty simple to navigate with its large color screen onboard. The interface makes sense and is relatively easy to get around once you spend some time with it.
However, there are some points where it falls short.
One of my significant gripes with this mixer is its build quality: from my experience, the faders tend to become less smooth over time and might require cleaning more frequently than other mixers I've used in this price range.
Another issue I experienced was related to software updates.
My unit needed an update right out of the box; while not necessarily a deal-breaker but something worth keeping in mind while purchasing the X32.
A minor issue I had was with its app. The X32 has an app called "X32-Mix" that allows you to control your mix from an iPad.
It's a great feature, but the app itself is pretty slow, has a clunky interface, and can be quite frustrating to use sometimes.
Another thing worth mentioning is that there's no built-in Wi-Fi on the X32.
You'll need to connect it to a router or access point for wireless control - not a massive deal, but it would have been a nice addition considering its competitors offer built-in Wi-Fi connectivity.
Overall, I think the Behringer X32 is an excellent choice for those looking for a digital mixer with loads of features at an affordable price point.
It does have some shortcomings in terms of build quality and software updates, but if you're willing to work around these issues and invest some time in getting familiar with it, it should serve you well.
In conclusion:
40 input channels (including 32 MIDAS-designed preamp inputs)
8 Stereo FX Rack
Scribble Strip above each fader
Good usability; easy-to-navigate interface
Build quality could be better
Software updates can be an inconvenience
App usability could be improved
Considering its price and functionality offered compared to other mixers in this range, I'd say that the Behringer X32 is worth considering as long as you're aware of its shortcomings and are willing to work around them.
What You Need To Know About X32 Compact
I must say that the Behringer X32 Compact is a powerful and versatile digital mixer with a lot to offer.
After spending some time using this console, I'd like to share my unbiased thoughts on its performance, features, and overall experience.
The 40-input channel, 25-bus digital mixing console comes equipped with 16 programmable MIDAS preamps.
These are known for their outstanding quality and have certainly lived up to their reputation in my experience.
The preamps on the X32 Compact deliver a clean and transparent sound while providing ample gain without adding any noise or distortion.
The built-in DSP effects are also quite impressive on this mixer, offering studio-grade processing such as reverb, chorus, delay, and various dynamic processors.
There's even a dual-graphics equalizer (GEQ) that can be assigned to the main bus or monitor sends.
This feature has been incredibly helpful in tailoring the sound to specific venues or events.
When it comes to connectivity options, the X32 Compact shines with its versatile I/O options.
It includes 16 XLR inputs,6 auxiliary inputs/outputs (1/4" TRS), 2 RCA inputs/outputs, AES50 connectivity for additional I/O expansion (such as stage boxes), Ultranet support for Behringer's personal monitoring system (P16 series), MIDI In/Out ports for external control integration, X-USB card for multitrack recording/playback via USB 2.0 connection directly into your DAW software.
One of my favorite aspects of this console is its ability to be controlled wirelessly via an iPad app called X32-Mix.
This app allows you to adjust fader levels, EQ settings, and other parameters without having to be physically near the console.
It's been a game-changer for me when mixing at live events, as it allows me to move around the venue and make adjustments while listening from different locations.
However, there are a few minor drawbacks that I have encountered with the X32 Compact.
For one, the built-in screen is relatively small, which can make navigating through menus and settings a bit more challenging compared to larger screens on other mixers.
Additionally, the scribble strips are not customizablelike in some advanced digital consoles on the market.
While not deal breakers by any means, these are things to consider if you're used to working with more advanced consoles.
The learning curve will vary depending on your experience with digital mixers.
If you're new to this world or have only used analog consoles before, there may be a bit of an adjustment period as you learn how to navigate through menus and access various functions.
However, Behringer does offer a wealth of online resources (e.g., tutorials) and great customer support that can help ease this transition.
In conclusion, the Behringer X32 Compact is an impressive digital mixer that offers professional sound quality, a wide array of I/O options, wireless control capabilities, and more at an affordable price point compared to many other mixers in its class.
While it may have a couple of minor drawbacks, overall I've had an excellent experience with this console and believe it's worth considering for anyone looking for power-packed performance without breaking their budget.
Who The Behringer X32 Is For & Why You Might Choose It Over The X32 Compact
The Behringer X32 is a versatile and powerful digital mixing console designed for live sound, studio recording, and installation applications.
The console has gained popularity among various professionals and enthusiasts due to its rich features, affordability, and user-friendly interface.
Who is the Behringer X32 for?
The Behringer X32 appeals to a wide range of users, including:
Live sound engineers: With its exceptional sound quality and extensive input/output capabilities, the X32 can handle the needs of any live performance.
Recording studios: The console's built-in audio interface allows seamless integration with DAWs, making it ideal for studio recording sessions.
Houses of worship: Its ease of use and flexibility make the X32 an excellent choice for churches or temples with various events requiring different audio setups.
Theater productions: The comprehensive routing options and scene management help theater technicians execute complex audio tasks effortlessly.
Bands/ensembles: Musicians looking to take control of their live sound or improve their monitor mixes will find the X32's features invaluable.
X32 vs. X32 Compact: Why choose the Behringer X32 over the Compact version?
While both consoles are outstanding in terms of performance and versatility, there are key differences that may affect your decision.
Here are some reasons why you might prefer the full-size Behringer X32 over its smaller sibling:
Larger channel count: The full-sized X32 offers 40-input channels (compared to 32 on the X32 Compact), giving you more flexibility in handling complex audio setups.
More faders: The X32 has 25 motorized faders that provide hands-on control and visual feedback, while the Compact version only features 17.
Better user interface: The control surface on the X32 is more extensive, with dedicated controls for EQ, dynamics, and other essential functions. This allows for quicker navigation and manipulation of settings compared to the smaller layout on the X32 Compact.
Dedicated scribble strips: Each channel on the full-size console has an assignable LCD scribble strip, which can be customized to display channel names, colors, or icons. This feature is absent in the Compact model.
Greater expansion options: The larger X32 offers more room for additional I/O cards or stage boxes, giving you a broader range of connectivity options.
Who The X32 Compact Is For & Why You Might Choose It Over The Behringer X32
The X32 Compact is a versatile and powerful digital mixer designed for a wide range of users, including:
Live sound engineers: The X32 Compact provides excellent sound quality and extensive mixing capabilities, perfect for small to medium-sized venues and touring bands.
Recording studios: With its advanced routing options and seamless integration with DAWs, the X32 Compact can be the centerpiece of your recording studio setup.
Houses of worship: Simplify audio management during services with the user-friendly interface and customizable scenes in the X32 Compact.
Theatre productions: Deliver professional-quality audio performances using the mixer's built-in effects processors and automated mixing features.
Schools and educational institutions: Teach students about live sound mixing with this compact yet comprehensive solution that offers hands-on experience at an affordable price.
Why choose the X32 Compact over the Behringer X32?
While both mixers offer exceptional features and performance, there are some key differences that make the X32 Compact a more suitable choice for certain users:
Suitable Size:The X32 Compact has a smaller footprint than its big brother, making it ideal for situations where space is at a premium. It maintains most of the same functionality while being more portable – perfect for smaller venues or mobile setups.
Affordability:The lower price point of the X32 Compact may make it more accessible to budget-conscious buyers. You can get many of the same powerful features found in Behringer's flagship X32 at a fraction of the cost.
Intuitive Interface:The X32 Compact has a simplified user interface that retains all the essential functions while making it easier for beginners to learn and navigate. It's more streamlined than the X32, allowing you to focus on what matters – mixing your audio.
In conclusion, the X32 Compact is an attractive choice for those who need powerful mixing capabilities in a smaller, more affordable package.
Whether you're a live sound engineer or working in a recording studio, this mixer delivers professional-quality results without breaking the bank.
Buyer's Guide: Important Things To Consider & Look Out For When Buying A Mixer
1. Behold, the Digital Mixer Kingdom!
Oh, the ever-evolving world of digital mixers! As an aspiring audio professional or a seasoned veteran, you're probably familiar with classic options like the Behringer X32 and its younger sibling – the X32 Compact.
However, choosing your ideal mixing console goes beyond just knowing a few popular models. So let's dive into ten key considerations when buying a digital audio mixer.
2. Follow the Yellow Breadcrumbs: Inputs & Outputs
First, we must find our way through the woods by counting breadcrumbs – in this case, inputs and outputs.
How many simultaneous signals do you need to capture? Keep your live sound gigs and studio recording sessions in mind as you evaluate your needs for channel counts and output routing.
Mic inputs: The more microphones on stage or in-studio, the merrier (and louder)!
Line inputs: Musicianship calls for additional instruments like keyboards or electronic drums.
Aux sends/returns: Perfect for creating individual mixes or incorporating external effects processors.
Main outputs: This is where your finely-crafted sonic masterpiece gets sent to speakers.
Don't forget about future-proofing! A little wiggle room never hurt anyone.
3. All About That B.A.S.E.: Built-in Effects & Processing Goodies
One of the perks of owning a digital mixer is having instant access to built-in effects and signal processing capabilities that would make any analog mixing console jealous.
We're talking compressors, gates/expanders, equalizers (E.Q.'s), and more.
No need to lug around extra outboard gear – you've got a treasure trove of audio engineering magic right at your fingertips!
4. Let's Get Physical: The Form Factor Tango
Size matters when it comes to finding the perfect digital mixer, especially if you're constantly on-the-go between gigs or studio sessions.
The massive Behringer X32 might be a powerhouse, but its compact counterpart (cue the X32 Compact!) could save your back while still packing plenty of punch.
So are you looking for that full-size, statement-making console, or do you fancy something smaller that doesn't compromise on features?
5. Show Me the Money Shot: Price Tags & Budget Tugs
A wise person once said, "I can't buy happiness, but I can buy a digital mixer." And for many of us audio aficionados, that's close enough!
But let's face reality – quality mixing consoles come with costs (boo!). Determine your budget sweet spot to narrow down options without breaking the bank.
Take note: Cheaper models may lack essential features or compromise on quality – don't forget what they say about getting what you pay for!
| 'I'm With The Band' Budget | 'Master Class Maestro' Budget |
| --- | --- |
| - Behringer X32 Compact | - Allen & Heath dLive S7000 |
| - Presonus StudioLive 16 Series III- | - Yamaha RIVAGE PM10+ |
6. Can You See Clearly Now: Screen Sizes And Resolution
If your eyes have seen better days, consider the size and clarity of the display screen on the digital mixer.
You don't want to squint your way through live sound shows or studio recording sessions! Bonus points if it's a touchscreen – fewer buttons, less confusion.
7. Put It On My Tab: Remote Control & App Compatibility
Can't be bothered to walk over to the mixing console? No problem! Many modern digital mixers offer compatibility with tablets or smartphones for remote control.
Adjust levels, tweak E.Q.'s, and mute channels from a distance like an audio engineering wizard.
But keep in mind: Your device's operating system might not play nice with certain manufacturers' apps. Always check compatibility before getting too attached!
8. Meet The Jetsons: Future-Friendly Connectivity
In this day and age, plain old analog line inputs won't cut it for many applications. Seek out a digital mixer with additional connectivity options such as USB ports, Firewire interfaces, ADAT I/O (for expanding inputs),
Ethernet connections (for networking), and other bells and whistles that cater to your techno-savvy needs.
9. To Bundle Or Not To Bundle: Software Inclusions & DAW Integrations
Some digital mixers throw in extra goodies like free licenses for popular Digital Audio Workstations (DAW's), plugins galore, or virtual instruments that sweeten the deal even further.
Ponder whether you need these bonus items or if they're just fluff padding your purchase — ultimately only you know what best fits into your workflow!
10. Help Me Obi-Wan Kenobi: Tech Support & Community
Nothing's worse than being knee-deep in a live sound gig when disaster strikes – except maybe not knowing who to turn to for help.
Consider the manufacturer's track record for tech support and the availability of a robust user community.
After all, you never know when you might need to phone a friend!-
So there you have it – your ten-commandment checklist for buying a digital audio mixer. Now go forth, armed with newfound knowledge, and may the audio engineering force be with you!
What are the key differences in hardware features between the Behringer X32 and X32 Compact?
The key differences in hardware features between the Behringer X32 and X32 Compact are their size, with the Compact version being smaller and more lightweight, making it suitable for limited spaces. The main variation lies in their inputs and outputs, where the original X32 has 32 microphone inputs and 16 main outputs while its compact counterpart has only 16 microphone inputs and 8 main outputs. Moreover, there is a difference in faders quantity (25 on full-sized vs. 17 on compact) as well as screen size (7-inch TFT screen on larger model vs. 5-inch TFT screen on compact). The Compact also lacks mute group buttons found on its larger counterpart.
Do both digital mixers have onboard effects functionality?
Yes, both digital mixers have onboard effects functionality offering eight slots available for adding different effects to your mix during live performances or studio recordings.
In which context would an audio engineer choose one mixer over the other?
An audio engineer's choice between Behringer X32 and X32 Compact would depend upon factors such as budget constraints, venue size, or space considerations. For smaller venues or studios with limited space availability, they might opt for the more portable Behringer X32 Compact. However, if they require a higher channel count or prefer larger screens while mixing audio signals during live shows or studio sessions, they may lean towards choosing the full-sized X32.
How can I access mute groups if using an X-Compact mixer?
Although there are no dedicated mute group buttons found on an x-compact mixer like those present in its full-sized counterpart; you can still access mute groups using other controls such as soft keys or through the mixer's graphical user interface.
About Author
Lyrics
Please save some lyrics first.