It's been a little over two years since I purchased my Blue Yeti USB microphone. And in that time, it's become one of my most prized possessions.
I've used it to record music, voiceovers, and podcasts- and it's never failed me. If you're on the fence about purchasing a Blue Yeti, then hopefully this review will help you make up your mind.
I often get asked, is the Blue Yeti worth it? So I figured, I have owned it for two years, I have enough user experience to finally write a review!
---
Different Blue Yeti Versions
---
I've owned both the Blue Yeti Blackout version and the Blue Yeti Nano the latter of which I will review in an up-and-coming blog post.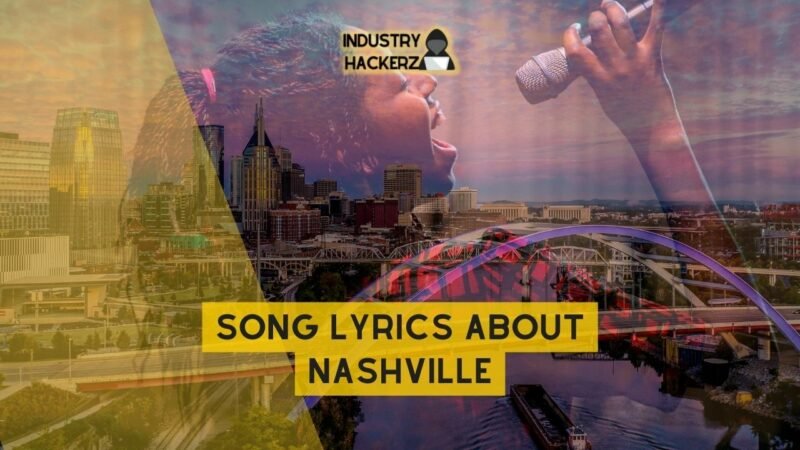 You Should Read This Next!
Before I get into a detailed review and discuss the different settings, I'm going to start with some key points and, right at the end, I have a list of the most common questions about using this microphone and getting the most out of it.
I've answered those in individual posts in as much detail as I could, should be useful!
At A Glance: My Key Findings After 2 Years Of Daily Use:
---
1. Zero set up time.
It is truly plug-and-play. It connects via standard USB but I have had to use the USB to USB-C adapter for my Macbook pro.
---
2. Sturdy and robust.
The first thing you notice about this mic, is its weight and robustness. While it makes it hell to travel with (I don't) it does mean that it isn't going to break anytime soon.
---
3. Multiple Sound Settings On The Mic Itself
The Blue Yeti has a unique tri-capsule array which gives you four recording patterns: stereo, cardioid, omnidirectional and bidirectional. This is fantastic for the different applications I use as well as when collaborating with others.
It's super easy to switch between the different recording patterns. On the front (or back, depending on the person) of the microphone, there is a dial that allows you to select each one.
---
4. Headphones In - Latency Out!
The headphone jack means you don't need to buy a separate audio interface and it has zero latency - which means you can hear yourself in real-time as well as playback with ease.
So, off the top of my head, those or my favorite parts. But those are just opinions, let's get into the actual factuals!
Blue Yeti Technical Specs
Turn sideways on mobile.
| | | |
| --- | --- | --- |
| Microphone and Performance | Headphone Amplifier | System Requirements |
| Power Required/Consumption: 5V 150mA | Impedance: 16 ohms | WINDOWS |
| Sample Rate: 48 kHz | Power Output (RMS): 130 mW | Windows 10 or higher |
| Bit Rate: 16-bit | THD: 0.009% | USB 1.1/2.0/3.0 |
| Capsules: 3 Blue-proprietary 14mm condenser capsules | Frequency Response: 15 Hz - 22 kHz | MACINTOSH |
| Polar Patterns: Cardioid, Bidirectional, Omnidirectional, Stereo | Signal to Noise: 100dB | macOS 10.13 or later |
| Frequency Response: 20Hz - 20kHz | | USB 1.1/2.0/3.0 |
| Max SPL: 120dB (THD: 0.5% 1kHz) | | |
| Dimensions (extended in stand): 4.72" (12cm) x 4.92"(12.5cm) x 11.61"(29.5cm) | | |
| Weight (microphone): 1.2 lbs (.55 kg) | | |
| Weight (stand): 2.2 lbs (1 kg) | | |
Blue Yeti Key Features
Click image to view
Blue Yeti Modes
The most notable feature of the Blue Yeti is by far the multiple sound settings that are available on the microphone itself.
I touched on this briefly in the key findings, but it really is a life-saver when you're recording different types of content.
The four different Blue Yeti pattern modes give you a lot more control over your recordings and mean that you don't have to spend ages editing them afterward to get the tone you want.
Cardioid Mode:
Cardioid mode is best for vocals and speech. It's a tighter pick-up pattern than the omnidirectional mode, so it rejects more sound from the rear and sides of the mic.
This makes it better suited for recording sources that are located in front of the mic, and gives you a more focused sound.
It is best for recording vocals and dialogue, as it isolates the sound source and minimizes background noise.
For example, streaming, podcasts, voiceovers, and interviews. But you will also find yourself recording music and instruments in this mode as it gives a tighter, more clean sound (which makes for perfect raw vocals).
Stereo Mode:

If you like to record ASMR or environmental sounds, stereo mode is great. It picks up sound from both the right and left sides of the mic.
This gives you a more natural, realistic recording - especially if you are using headphones to monitor your audio while recording.
You can also use this in podcasts or voiceovers where multiple people are speaking (i.e., interviews or sound-on-sound recording).
You might find yourself switching between stereo and cardioid, comparing them afterward, and then choosing the one that sounds best when you've edited it.
Omnidirectional Mode:
If you are using the Blue Yeti to record acoustic instruments or if your podcast has multiple people speaking, the Omnidirectional mode is perfect. It picks up sounds from all around the microphone rather than just what's in front of it.
Omnidirectional mode is best for recording a group of people or an environment. The sound will be recorded from all directions, and you'll get the most accurate representation of the soundscape. This mode is also brilliant for capturing a meeting or interview.
---
Bidirectional:
This is probably the least used mode for anybody, but it is there if you need it! If you are planning on doing a duet or face-to-face interview, the bidirectional mode will record from the front and back of the mic.
This gives you a great way to capture both sides of the conversation without having to use two separate microphones.
Headphone Jack
As I mentioned above, the headphone jack is an amazing addition to the Blue Yeti. This is something that I have been using a lot in recent months, I do not record songs or podcast episodes without my Bluedio Victory headphones wired into my mic.
I love the fact that you can monitor your audio before it gets recorded into whatever DAW you're using.
And there is no shortage of "how do I fix the latency on *insert product or DAW here*." 😬
Not having to mess around with sample /io buffer size and all of that is a dream come true.
In addition to the headphone feature, you have the headphone volume control right up front, too. Be careful not to confuse this with the gain control...
Gain
The gain nob on the back of the Blue Yeti allows you to adjust how sensitive the mic is. If you are recording a loud instrument like guitar or drums, crank this down so it doesn't distort your sound recording.
On the flip side, if you're recording something quiet like a voice or acoustic guitar, turn the gain up to make sure you're getting the best possible recording. This will save you from having to digitally amplify the recording as with that comes amplifying whatever background or ambient noise is also in the recording.
USB Connection
The USB connection is used for both power and input, which is great. It means you don't have to use an external power supply, and it can be easily connected to your computer or laptop or another external power source, while being used to record audio on your phone.
Keep in mind, the power output of your phone may or may not be enough to power the mic, so you may need to use a splitter or USB wall socket if you're trying to record audio with a phone.
Mute Button
The mute button on the front of the Blue Yeti is a lifesaver! If you are recording an interview and need to cough, sneeze, or take a drink of water, simply hit this button and it will instantly mute your mic.
Built-In Stand
The Blue Yeti also comes with a built-in stand, so you don't need to worry about finding somewhere to place it when you're recording. You can swivel and tighten the stand to adjust it, however, it can be detached easily and put on another stand or boom arm.
Broadcast Vocal Effects (Blue Vo!ce Software)
What are Blue Voice Vocal Effects?
Blue's Yeti has a number of vocal effects which can be applied in real-time to your voice as you're recording. These range from simple things like adding reverb, delay, and chorus, to more extreme options like distortion and Robot.
These are great for giving your voice a bit more character or for when you want to add a bit more flair to your recordings.
I find myself using the vocal effects a lot when I'm streaming or recording content for YouTube. It's a great way to add some extra personality without needing to open up a big application like Adobe Audition or Pro Tools.
The effects are easy to use and get the job done. The only downside is that if you're recording into a DAW, then these effects will not be applied to your audio file - which means you'll need to add them in afterward instead (which isn't such a bad thing).
Blue Sherpa (Blue Yeti Software)
The Blue Sherpa software is a great way to manage your Yeti recordings. It's simple to use and makes organizing and editing your audio files a breeze.
The Sherpa software also allows you to control the gain, mute, and headphone volume of your microphone directly from your computer. This is really handy if you're using the Yeti for streaming or podcasting and don't want to have to adjust any settings on the microphone itself.
The Blue Sherpa software is available for both Mac and PC, and it's a great way to update your firmware.
Optional Extras
I am going to (continue to) be honest, you can use this mic right out of the box and do not need to buy anything additional, (yup, there is a but coming) but, the sound quality on my Blue Yeti and the output improved in a huge way when I added a shock mount, pop shield and isolation panel.
Again, these are not necessities, and you may not be capturing audio in an echoey room, like I am. I like the contained and clean sound I get from the isolation panel and that my mic attaches directly onto it.
Shock Mount:
I would say, a pop shield is more of a necessity for everybody, as there is no way of stopping those pesky plosives without one!
Although mind you, you shouldn't be speaking directly into the top of the mic, they can still be picked up if you are unaware of your dictation.
The last extra I would mention is either a shock mount or boom arm. It depends on what you will be using the mic for, of course, but both of these will help your Blue Yeti to be set up safely and securely.
If you are recording sound in a studio, the shock mount is a great way of suspending your mic above any vibration that may occur.
Whereas if you are streaming or podcasting, investing in a boom arm is going to make all the difference!
As you have probably realized, this isn't a pros and cons type of review - this is an I'm glad I chose this mic and I see why it is still a consumer favorite years after its release date.
The Mixdown
So then, are blue yetis actually good?
As you have probably realized, this isn't a pros and cons type of review - this is an I'm glad I chose this mic and I see why it is still a consumer favorite years after its release date.
The Blue Yeti has been my workhorse microphone for over two years now and I don't see that changing any time soon.
Its durability, sound quality, and added features (like the headphone jack) make it a must have for a quality starter setup.
Blue Yeti FAQs
Is Blue Yeti Worth It for Gaming?
There is no one-size-fits-all answer to this question, as the Blue Yeti might be a great microphone for gaming for some people but not for others.
That said, some factors that might make the Blue Yeti a good choice for gaming include its high-quality sound, its ability to pick up sound from all directions, and its sturdy build.
Additionally, the Blue Yeti is often praised for its easy setup and use and has a headphone jack.
Why Do People Hate on The Blue Yeti?
There is a lot of love for the Blue Yeti USB microphone, but there seems to be an equal amount of hate. Some people seem to think that it's the best mic out there, while others seem to think it's overpriced and not worth the money.
There are a few reasons why people might not like the Blue Yeti. The first reason is that it's not as portable as other mics because it doesn't have a built-in battery or a slimmed-down design. It just depends what you are looking for.
Which Side of The Blue Yeti Is the Front?
The front of the Blue Yeti is the side with the logo, volume and mute button on it. Mute and volume are more immediate features you would need, wherease the gain and mode settings are typically fixed for what you are recording and shouldn't need changing often.
Download The Official Blue Yeti Manual Here
Visit The Official Blue Mic Site Here
About Author
Lyrics
Please save some lyrics first.