The Blue Yeti uses a mini USB cable to connect to a computer or laptop. It also receives power from this interface, so what does that mean if you want to connect it directly to your phone, iPad, or even DSLR camera. Is it possible? Will the iPhone provide enough power to the Blue Yeti? What about battery drain?
Let's get into it...
What Cable Does The Blue Yeti Use?
The Blue Yeti uses a USB (Type A) to Mini-USB wire. These are a very common wire, typically used by digital cameras, older external hard drives, and pretty much every small electronic device out there before a certain time period. After which, all of these devices started using USB (Type A) to Micro-USB.
You Should Read This Next!
You probably have several of both of these short wires hanging around the house!
Difference Between A Micro USB and A Mini USB
Do not get the two confused, as you may end up wasting time and money. People often misname these two, which causes confusion. The micro USB is smaller, as pictured below. The mini USB cable is larger (thicker)
What Cable Does The Blue Yeti Use To Connect To An Iphone/Ipad?
The Blue Yeti uses a USB (Type A) to the lightning adaptor to connect to both the iPhone and iPad.
The good thing is that typically, the iPhone or iPad will provide enough power to power the microphone, which is actually quite remarkable when you think about it. From phantom power to phone charging port power?
However, some people have mentioned the Mini-USB to lightning not working at all, so it is best to stick with using the original cable with the adaptor shown above.
A common issue with connecting the Blue Yeti to the iPhone and iPad is that when your phone begins to run low on power, you cannot continue to record as of course, you would need to plug the microphone out to charge it.
This can be very inconvenient, so I recommend getting one of the adapters below instead. This adaptor allows you to both charge your phone and power the Blue Yeti, so you do not need to worry about loss of power.
Likewise, if you are on the go, you can plug your powerbank in, in the same fashion, providing power to both the Blue Yeti and your phone.
What Cable Does The Blue Yeti Use To Connect To A Samsung Galaxy?
Similar to the issue above, the Blue Yeti requires a USB (Type A) adapter to connect to a Samsung Galaxy. Specifically, a USB (Type A) to USB-C (pictured below).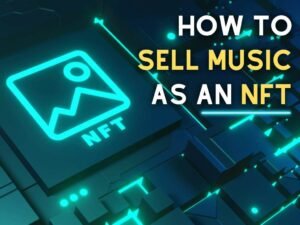 You Should Read This Next!
If you have a Macbook which also uses lightning ports, you are in luck as this is the same connection and adapter used to connect to your laptop.
These are very inexpensive, but again, if you are using your phone on the go, you might want to grab a multimedia adapter instead, which will allow you to connect your powerbank or charger to it.
Lyrics
Please save some lyrics first.