You have heard about Ghazi Shami and the amazing work he has done for Empire Distribution artists. Conspiracy speculation aside, everybody just seems to speak so highly of EMPIRE and you want a taste of that!
Understandble!
Getting your music in front of the right audience is one of the biggest and most important parts of your career as an artist.
Because of the importance and demanding nature of this integral part of the industry, distribution companies and record labels have begun to offer services to artists to help them get their music out into the world. Companies like EMPIRE Distribution have taken on the work required to turn a small artist into a major commodity.
The thing that makes EMPIRE stand out among other companies is that it covers both the work of a distributor and a record label. They allow artists the ability to find everything they need in one place and can fit every part of the plan to your goals. 
What Does A Distribution Company Do?
To get started, let's define what a distribution company actually is and why they can be so useful to musicians.
Essentially a distributor is the entity that signs deals with a record label to help them distribute music to whatever platforms and locations it will be sold or streamed from. There are two main kinds of distribution, physical and digital. (Horus Music)
What Is Physical Distribution?
Physical distribution is the process of providing physical copies of music and other products to companies and storefronts that will sell them to customers. In this industry, these products usually range from CDs to Vinyl albums and the occasional cassette.
You Should Read This Next!
In the era of streaming services and digital media, physical distribution has become less popular, but the recently growing interest in analogue music, especially that of vinyl, has kept this side of distribution in the running.
What Is Digital Distribution?
On the other side of distribution is the release of digital music. Nowadays, it really isn't hard to get your music onto platforms like Spotify or Apple Music, but in one way or another it is usually through the help of a distributor.
One of the important jobs of a digital distributor is to act as the midpoint between streaming companies and artists, handling things like royalties and negotiating marketing of the artist's music through the streaming service.
Who Are Empire Distribution: Background Info
So now that we have a basic idea of what a distribution company is, we can really get into what EMPIRE distribution does as a company and how that differentiates them from other companies. Because they are more than just a distributor, they can help artists to create and market their work as well.
Some background on EMPIRE: it was founded by producer and industry mogul Ghazi Shami in 2010 and has grown to have offices around the US and in London.
The company mainly works with artists in the Hip Hop genre and has fostered the early career of a number of notable musicians.
How Do I Get In Contact With Empire Distribution?
If you're looking to get involved with EMPIRE as an artist, the first thing you're going to want to do is get your name and demo into the hands of their A&R team. Like most things in the industry, this really just means building up a network to include people who know these representatives and can suggest you.
Something important to know when doing this process is what exactly an A&R is. Let's go over it.
The Role of Empire Distribution A&R
A&R, also known as Artists and Repertoire, is the job description of a specific team at a record label or publishing company that "is responsible for talent scouting and overseeing the artistic development of recording artists (singers, instrumentalists, bands, and so on) and songwriters."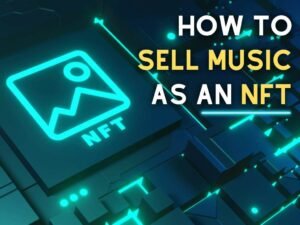 You Should Read This Next!
Their job is essentially to decide who is worth signing and putting the support of the label behind. They also work to ensure that these artist's they've endorsed are developing and doing what they had set out to do.
These are the people that help start careers.
Empire's A&R Team
There is no doubt that the EMPIRE A&R team is huge as it is multinational. However, here are some of their more public team members:
Tina Davis
Tina Davis is a former A&R at Def Jam and has been a key member of the EMPIRE A&R team for over 5 years. Tina Davis is very well-known and respected in the music industry as a whole and has been instrumental in head-hunting some big acts under the company.
Serge Durand
Serge Durand has been in the game for over 10 years and is always on the hunt for new talent that stands out from the rest. As A&R/Publisher at Empire Distribution, Serge managed to work with Jermaine Dupri while attending Clark University with fellow industry entrepreneurs DJ Drama, Don Cannon, and DJ Sense.


Bobby Fisher
Bobby has VP A&R status at EMPIRE. Beyond talent scouting, he spends a lot of time dealing with artists, managers and labels.
You can hear more about Bobby and his role as well as learn what NOT to do when trying to get at him.
Remember, A&Rs like Bobby Fisher want to find the hottest talent - you just have to understand it from their shoes. They get bombarded with DMs and emails daily.
The Best Way To Get Your Music Heard By An Empire A&R
Whatever you do, don't go harassing the A&R you find online. Be smart about your overall approach and try and hack your way into associations and friendships groups.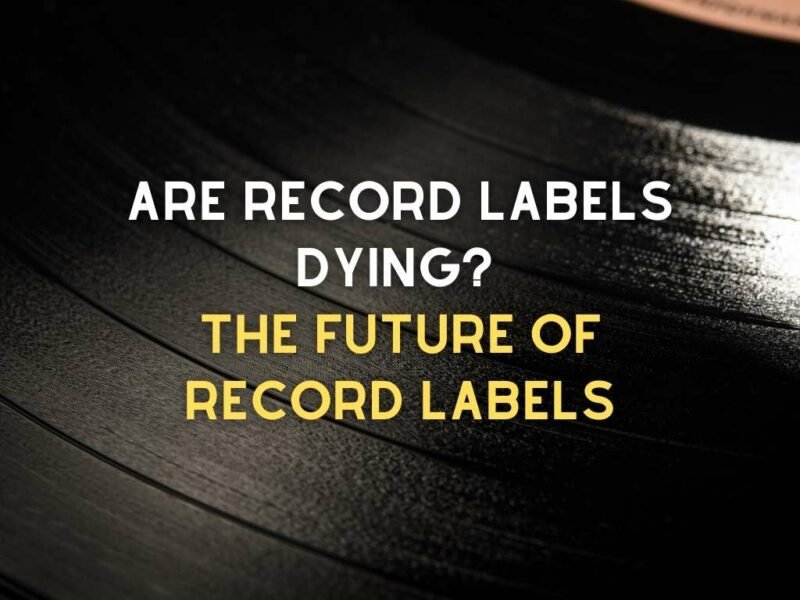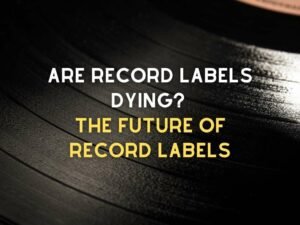 You Should Read This Next!
Method 1: Networking
The first method you could utilize to get your music into the hands of an A&R Rep would be to utilize your industry connections. Recommendations from producers, agents, managers and other professionals within the music industry are a great way to get your demo towards the front of the list.
While a recommendation isn't going to guarantee you a record deal, the personal connections between you and your contact, and them and the A&R Rep can be an incredibly useful step up. If you're capable of it, this is definitely the way to go.
Method 2: Submission Platforms
If you don't yet have the connections to get your music directly into the hands of an A&R Rep, the next best step is to use a submission platform.
Sites like Avenuear provide artists with a database of labels, playlisters and a selection of A&R Reps and Executives.
While this method is much less personal and more based on the luck of an A&R Rep noticing you in a more randomized way, it is a great way to get your name in the running. 
Avenuear specifically can connect you to a Top Executive A&R at EMPIRE, Dashawn "Happie" White, who has worked with a collection of notable artists. 
Method 3: Finding Them Yourself
Similar to method one, you could task yourself with finding ways to connect to the A&R Reps on your own. Take the time to sift through LinkedIn, or do whatever it takes to get you connected to them.
The one thing you need to be careful with when you follow this method is making sure you aren't just sending them your unsolicited demos.
Sending in media without it being requested or vetted by someone else is the quickest way to get it passed over. There is so much music out there that they really only have time for the music that they are expecting to look through. 
How Not To Contact Empire Distribution A&R
Since we're on the topic, I thought I would share a little more information on what not to do when you are looking to connect with the A&R team at EMPIRE, or anywhere else for that matter.
You Should Read This Next!
Like I already mentioned, unsolicited demos are definitely a bad idea, especially when you are working with a bigger or more well known company. They simply have too much to go through to check out every musician who decided not to put in the effort to go through the correct channels. If anything, you should do it because of the respect you have for the person who could jumpstart your record deal.
Pay attention to what is asked of you. If an A&R team has a list of requirements for demos to meet, whether it is a particular format, the way you title an email, whether or not you have an EPK, you should follow it. The harder you make it for them to do their job, the more likely they are to simply move on.
Don't be overbearing. Especially if you have found a direct contact, let them get to it in their own time. You aren't the only artist looking to have their demo approved. Let your A&R Rep get to it in their own time, I promise they will get there.
Finally, just be prepared to take criticism and use it to make yourself better. The thing about these people is that they get to do their job because they know what it takes to make it as an artist. Listen to what they have to say and use it to become a better version of yourself.
How To Become An A&R Representative For Empire Distribution
Actually yes, you can. Like any job in the music industry, it does take a specific skill set, and often some previous experience, but it is always possible. Finding gigs like this takes a little bit of effort and is usually best done through internal connections, but can be found on career boards.
One thing to note when applying for these jobs would be that they are looking for people capable of multitasking, as well as organized people with strong administrative skills. (Way Up) This job is not usually one for someone just getting into the industry, so I would definitely suggest working your way up to it and not getting discouraged if you get turned down for not having the experience.
Whether you are looking to become a signed EMPIRE artist or a part of their A&R team, have patience and be persistent. If you keep working on your craft and applying yourself, you will see it pay off. Hopefully this insight helps you on your way to pursuing your dreams, whatever they may be.
Lyrics
Please save some lyrics first.