Ableton and Garageband are two of the most popular DAWs on the market. Both are excellent software solutions for music-making, but which one is the better choice? Garageband is a great option for beginners. It is easy to use and comes with a wide range of built-in instruments and effects.
In addition, it integrates seamlessly with other Apple products such as Logic Pro and MainStage. Ableton, on the other hand, is more suitable for advanced users. It offers a greater degree of flexibility and control, making it ideal for live performance and DJing.
However, it can be more difficult to use than Garageband, and it doesn't have as many built-in features. Ultimately, the best DAW for you will depend on your individual needs and preferences. If you're just starting out, Garageband is a great choice. But if you're looking for more advanced features, Ableton may be a better option.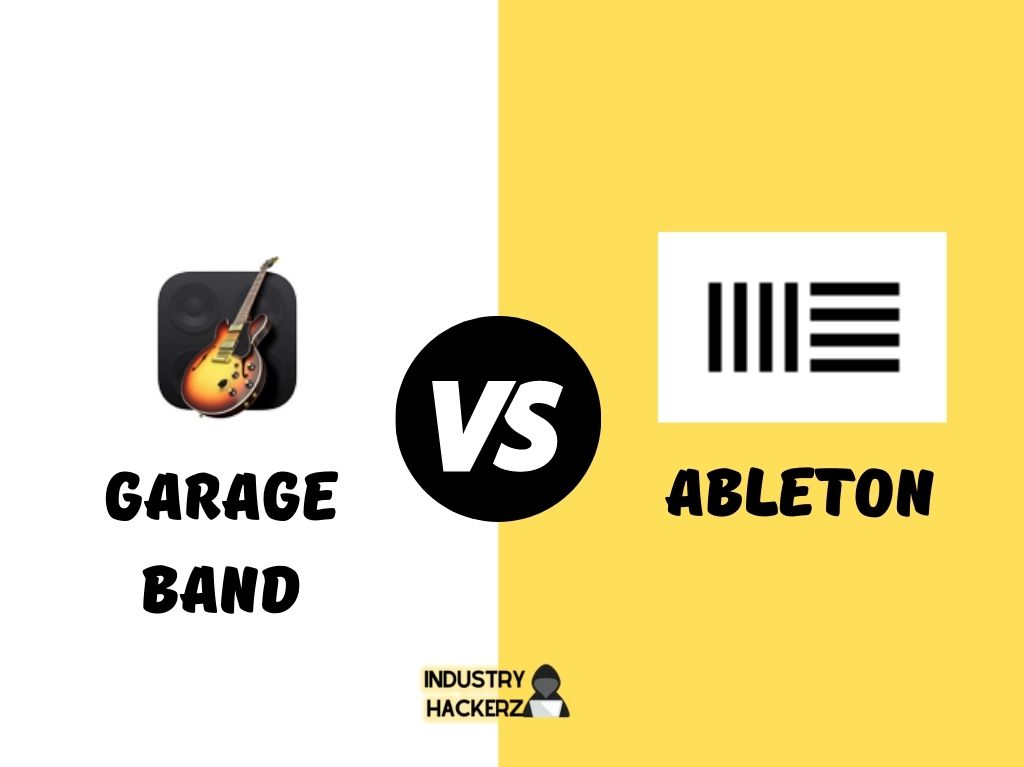 What You Should Know About Garageband
Garageband is a popular music production software that allows users to create and mix their own tracks. The program interface is simple and easy to use, and it comes with a wide range of sounds and effects. Whether you're a seasoned musician or just getting started, Garageband is a great way to make your own music.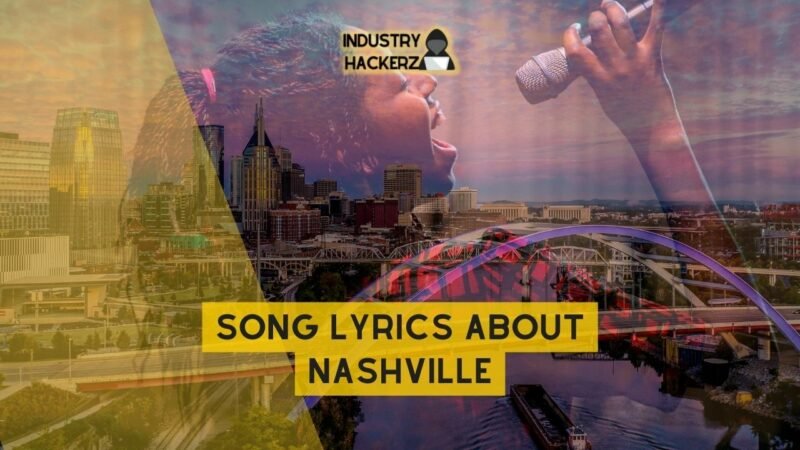 You Should Read This Next!
The only downside is it is only available on iOS devices like the iPad or iPhone, and Mac OS. However, if you have access to one of those devices, Garageband is definitely worth checking out. There's a reason it's so popular - it's an incredibly powerful and user-friendly tool for making music, and it is FREE.
Check out the tutorial below:
What You Should Know About Ableton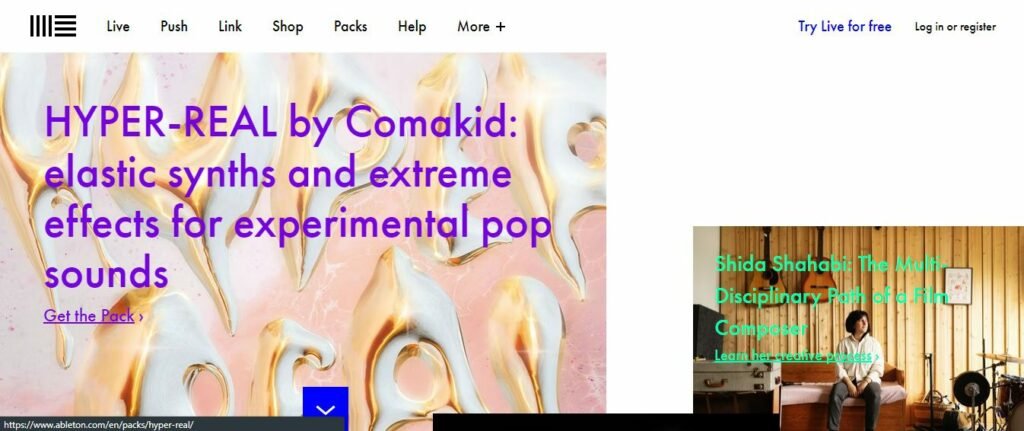 Ableton is a DAW (Digital Audio Workstation) that allows users to create and perform music. It is available for both Windows and Mac, and has a range of features that make it a popular choice for both beginner and experienced producers. The software includes a wide range of instruments, effects and tools, as well as the ability to record audio and MIDI.
Ableton also offers an extensive range of tutorials and online resources, making it an excellent choice for those who are new to music production. Whether you're looking to create your own tracks or perform live, Ableton provides everything you need to get started.
Check out the tutorial below:
The Key Differences Between Ableton and Garageband
Ableton and Garageband are DAWs that are made for different purposes, but both can be used for music production. But one is clearly better than the other.

Ableton Live is software that allows users to create music, record audio, and compose music videos. It's one of the most popular DAWs, and with over 50 million users, its popularity is only increasing. Ableton Live features a flexible music-making interface, meaning it's customizable so each user can design the interface to their preferences.
Ableton Live has three main components, the Launchpad, the Session View, and the Arrangement View.
Garageband is a digital audio workstation that allows users to record, edit, create, and share music.
The DAW takes advantage of Apple's GarageBand software and its iOS operating system, allowing users to create music anywhere, using a variety of devices. Garageband offers users a user-friendly interface, allowing users to create music using GarageBand's wide variety of features.
Garageband vs Ableton Live: Record, Edit, and Mix Digital Audio
Ableton Live is most commonly used for music production, live performance, DJing, and audio recording. Ableton Live's features cover a wide variety of musical genres and purposes.
Feature areas include:
sequencing
synthesis
audio effects
sampling
recording
MIDI sequencing
and so much more...
For anyone who is serious about making music, the debate between Garageband and Ableton is one that is sure to cause some heated discussion. There is no denying that both programs have a lot to offer, but when it comes to recording, mixing and editing music, Ableton is superior to Garageband in a number of ways.
For starters, Ableton offers a much more seamless workflow, allowing users to quickly and easily move between different tasks. Additionally, Ableton provides a more powerful set of tools for dealing with audio, making it possible to achieve a higher level of fidelity in your recordings.
Finally, Ableton's advanced MIDI capabilities make it easy to create complex arrangements and effects that would be difficult or impossible to replicate in Garageband. While Garageband is a great program for getting started with music production, Ableton is the clear choice for anyone who wants to take their recordings to the next level.
Winner: Ableton
Ableton Live vs Garageband: Audio and MIDI tracks (And everything else...)
Audio and MIDI tracks are fundamental to Ableton. Audio recordings are collectible as samples and MIDI data are saved to project files. In Ableton Live, every track represents an audio track and every MIDI track represents an individual MIDI track.

GarageBand includes multiple audio and MIDI tracks that can be used to create music. An audio track is an audio source to GarageBand, which can be a sound file, a musical instrument, or a microphone. A MIDI track is a musical track which tells GarageBand what to play.
The MIDI track can also include information like what kind of instrument a player is playing, what note they are playing, and what velocity (how hard the player hits the note).

For handling audio and MIDI tracks, Garageband is hard to beat. It is easy to use, and you don't need to be a tech genius to get started. Garageband has an intuitive interface and options to customize, which is important if you're a beginner.
When It Comes Down To It...
Ableton Live is known for its excellent audio editing capabilities. You can easily splice, edit, and rearrange audio tracks to create professional-sounding results. The software also comes with a range of built-in effects and instruments, so you can get started making music right away. In addition, Live's MIDI editor makes it easy to create and edit musical performances.
Garageband, on the other hand, is geared more towards entry-level users. It's simple interface makes it easy to get started creating music. And, like Live, it also comes with a variety of built-in instruments and effects. However, Garageband's MIDI editor is not as robust as Live's, so it may not be the best choice if you're looking to create complex musical performances.
Winner: Garageband
Get A Head Start - Learn Music Production From The Best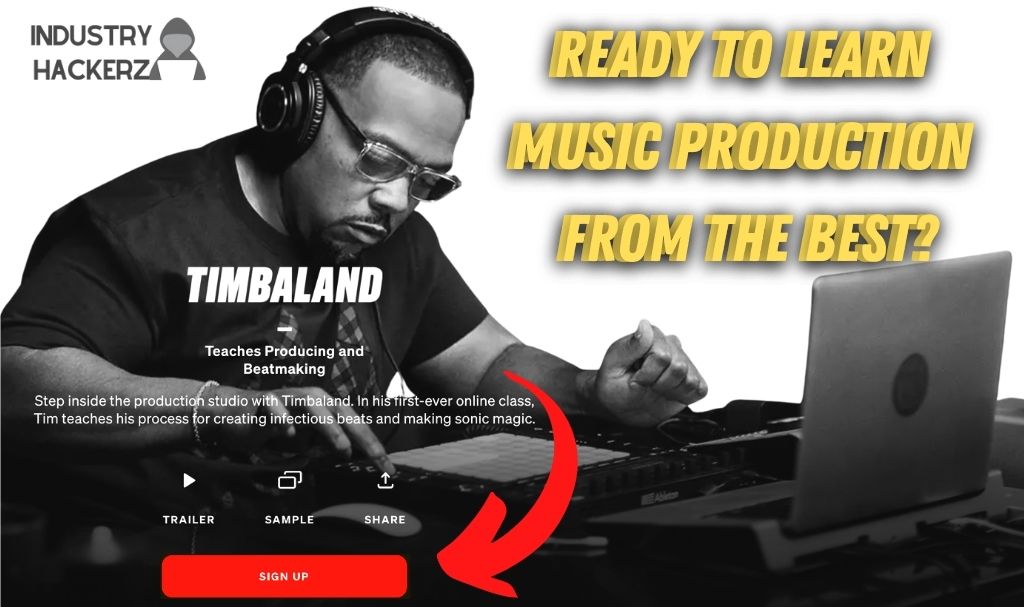 Whichever DAW you choose, be sure to watch all of the tutorials they provide free of charge - make the most of that knowledge so you can reduce the learning curve and get straight into doing what you want to do - recording and making beats
If you want to kickstart your DAW learning and skills even further; I highly recommend Timbaland's Masterclass! It is like being mentored by the best in the industry and having him right there in the room with you as your personal producer!
You will learn everything from how he uses different types of software, to advanced mixing techniques, sound selection, and more. I cannot recommend it enough!
Lyrics
Please save some lyrics first.