Do you want to build your own garage music studio conversion but don't know where to start? Then perhaps you can learn from these!
What's more, these Youtubers have constructed their own recording studios in their garage and more often than not, on a budget!
These videos are for you if you want to learn how to maximize space and transform your garage into a studio.
Here are 15 Amazing Garage Music Studio Conversions, Tips & Ideas:
You Should Read This Next!
1. Chris Clayton's Amazing Garage Music Studio
Chris Clayton is a Worship/CCM producer and composer in Franklin, Tennessee.

Chris is inspired by people and their experiences and not by money.

His garage is so wide that he developed a comfortable studio that feels like a home, ideal for songwriters and musicians who want space.

Chris organized the space into sections: the vocal booth, the guitar cabin, the storage area, and the control room.

For Chris, gear does not fuel his ego; therefore, he sticks to the most practical and usable equipment he can acquire.

His equipment and software include a Mac Mini, Pro Tools, Neve Circuit, Retro Compressor, Yamaha Sub, Key Lab, microphones, guitars, and other equipment.
2. Griffo Media's Garage Studio Conversion
Griffo revealed how he converted his garage into a studio and storage area in this video.
His gear includes a Neumann TLM 103, Broadcaster Pro, DBX Processor, iMac, and other items.
What's interesting about this is that he effectively utilized the studio space despite its small size. It even includes a dart board and a track racer inside!
The LED light strip and acoustic panels made his studio much more fascinating.
3. RJ Walker's Home Studio Setup in a Garage
RJ built his studio piece by piece with the assistance of a designer friend.
RJ has been a drummer since childhood, and his favorite piece is the Gretsch New Classic Drum Kit.
He calls his studio the "Catalyst Studio." It is a place where imagination and its pursuit have worth and should be nurtured.
His gear includes a KSM 81 and V7X electronic microphone, an Arturia Keylab 61, a Machine MK2, a collection of drums, a Yamaha guitar, a JBL LSR305, and other items.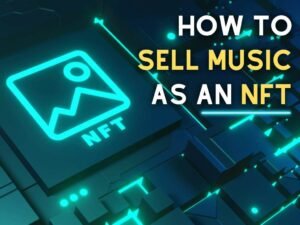 You Should Read This Next!
This all-in-one location is where individuals may get work done at a far lower cost than hiring for a specific job.
Check them out!
4. Converting my Garage to a Music Studio & Home Office by Kyle James
Are you also a resourceful person who wants to build a studio from available materials only?
This studio was more freestyle, where you figure out what material is available and just creatively put this material. Just like building a table out of pallets!
In a series of videos, Kyle James showed us how he made his garage studio one by one, even from the insulation and putting on foams.
If you enjoy watching DIY, then these videos are for you.
5. Thomas Dulin's Studio in a Garage
What's fantastic about Thomas Dulin's Studio is that he made the most of the available space, and the room is really structured and appealing!
Thomas operates in Nashville, Tennessee as a producer, engineer, and mixer. He's been collecting gear since college and has only recently sorted everything in his garage.
Soundcraft console, Mac mini, Vintech 473 Preamp, Pacifica Quad Eight, Four Track Tape Cassette Machine, Arturia Keylab 88, and other hardware are among his possessions.
If you're searching for a cozy studio, this is the one.
6. Studio 601 a Detached Home Garage
A small living place! Aesthetically attractive, useful, inventive, and warm, and that is Studio 601!
Studio 601 is a full-service boutique recording studio founded and managed by Audio Engineers/Producers Eric Harrison and Michael Ingber in the heart of sunny South Austin.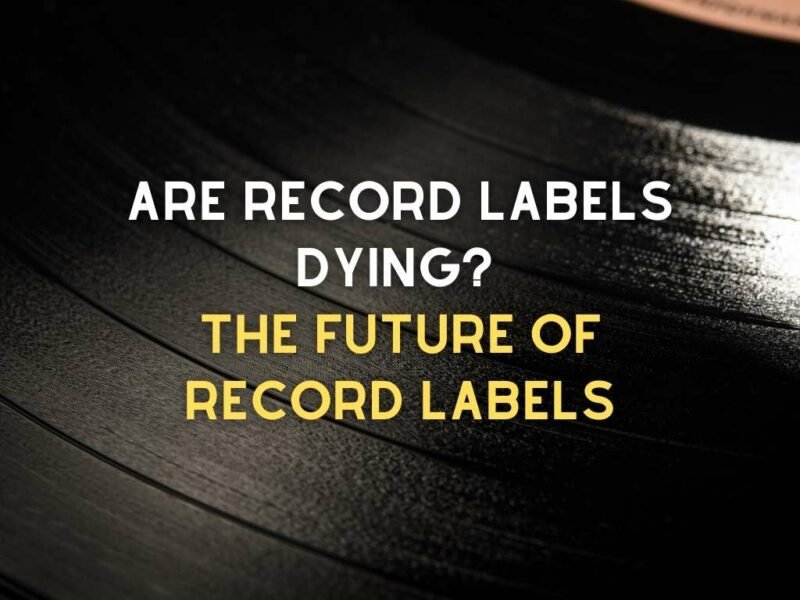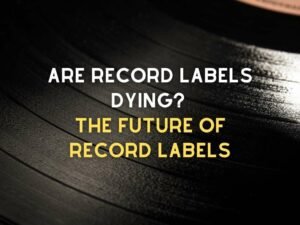 You Should Read This Next!
The pleasant yet flexible open concept design allows artists to immediately feel naked and encouraged to create.
The studio is outfitted with the most excellent analog and digital technology available to guarantee rich audio while maintaining an efficient process.
Their gear includes the Universal Audio UAD Octo, the Mackie HMX-56 Headphones Matrix, the Antelope Orion 32 HD, several percussion instruments, the AKG 414 XLS Matched Pair, and much more.
If you want to be in a studio but feel at home simultaneously, this studio is for you!
7. Bob Clearmountain's Epic Garage Studio Setup
There's a wealth of greatness here!
There is a lot to learn from Bob Clearmounain, who has years of expertise and has always given honest advice.
Bob has been regarded to be the gold standard for clean, resonant bass and percussion. Isn't he a living legend?
Apogee Studio is Bob's Studio's private studio. Apogee Studio is a recording studio and performance venue in the center of Apogee's solar-powered facilities in Santa Monica, California.
His gear includes a Solid State Logic SL4072 G+, a Yamaha SPX 990, an Apple Mac Mini, a Hafler Trans-Nova 9500, a Cardioid condenser, and other equipment. Bob has a webpage where you can see his equipment list. Bob also took the time to write down the function of each piece of equipment!
Check out Bob's Studio to learn from one of the best in the industry.
8. Ben Reno's Studio Garage
A two-car garage is converted into a studio! Majestic Ape is where it is!
Ben Reno, the owner, and manager of Majestic Ape. He is a songwriter, producer, mix engineer, and composer.
Among their equipment are the iMac Pro, Apogee Quartet, Retro 176 Compressor, Ultrasone Headphones, Telefunken ELA M251, and others.
Recording at Majestic Ape will revolutionize your music-making process.
You Should Read This Next!
You will walk out the door with a final product that sounds exactly like you.
9. Timelapse of Garage to Music Studio Conversion
In comparison to other videos, this one is entirely a transformation timelapse!
It is separated into sections that include floor repair, insulation, painting, laminating, and other tasks.
This video is all about construction! And if you're not a carpenter but want to do it all yourself, this video is for you!
It will educate you on how to construct a music studio.
10. Shane Standifur's Garage Studio
"I am yearning to do that!"
"I'd like to be able to do that!"
These are the introductory statements of a remarkable studio established by a father and son!
Shane Standifur is a drummer as well as an audio engineer. Shane and his father relied only on YouTube and Google because they had no knowledge of how to set up a studio. They created the studio with no design or production skills, and it came out better than they could have imagined.
Everything is recorded, tracked, and mixed in the same room, yet everything goes well.
The studio has a 1971 Ludwig Studio Classic Drum Set, a 1967 Super Fine, and a Frankenstein drum set.
Despite the limited size of the space, the arrangement of the equipment and the panels over the drums and along the edges of the room assist in generating a balanced and harmonious sound. A stunning location to accomplish things!
Even more inspiring is that Shane tutors his drumming talents through Tiktok videos!
11. Garage to Home Studio Conversion by Amber Park
Do you want a step-by-step guide to converting your garage into a studio? Then watch this video!
In this video, Amber Park explains why and how he created his home studio the way he did.
This video will teach you where to begin and how to set up your own home studio!
12. Andrew Huang's Home Studio
A fake garage door concealing a magnificent studio! That's how Andrew created his studio.
Despite its modest size, his studio is well-organized, with workstations, racks, mega synths, drum risers, and the main desk.
Andrew's gear includes an Arturia Keylab, an iMac, Genelec speakers, an Apollo 8p, bass guitars, and other equipment.
The space is for Andrew Huang to do his thing! All white, high ceilings, and a vibe of limitless opportunities.
13. Drum Beats Turned His Garage Into a Studio
A step-by-step guide to converting a garage into a studio!
Drum Beats demonstrated the ultimate makeover, which included electrical, insulation, drywall paint, and flooring.
He even talked about his drum gear and microphone.
If you can't afford to create an entire studio right now, perhaps you'll be encouraged to start your own drum studio first.
14. Asher Condit's Epic Studio Tour
Asher is well-known in Tiktok for teaching a variety of creative disciplines in music.
Asher is an independent producer that aspires to collaborate with other independent musicians.
His gear includes a Neumann U87, an AKG C214, a drum kit, a Telefunken microphone system, Princeton Reverb, and more.
Asher is the man for you if you're searching for a friendly mentor with a sense of humor.
Visit his studio to learn more about him.
15. Bryan Doughee's Garage Music Studio
Bryan took us on a tour as he built his studio in this video.
From start to end, the project took about 9 months.
When completed, the area was around 12m2 and included an isolation room for recording guitars and vocals as well as a substantial workstation for mixing and production.
Bryan is not a professional builder, and this project was designed and completed with the help of a retired builder and several YouTube tutorials.
Donaghadee, Northern Ireland, is the location of the studio facility.
Home Studio Kits
Setting up your own personal music studio, whether it be in your garage, bedroom, basement, or guestroom, doesn't need to cost an arm and a leg! In fact, there are entire studio kits that include everything from DAW, audio interface, condenser mic, active monitors, mic stand, pop shield, headphones, cables - you name it; all for under $400!
We have picked out some of our favorite ready-to-use home studio bundles below:
Lyrics
Please save some lyrics first.