You're ready to make a big purchase, but you're having trouble deciding between these two powerhouses, the Yamaha MG10XU and the Allen & Heath ZEDi-10FX.
Trust me, I know how difficult that decision is... especially if you have no plans on whipping out that dreaded return postage label!
You know how the saying goes, buy right, buy once! Or something like that...
Either way, I've got you covered!
I've broken down the good, the bad and the ugly of these babies, so providing you have a clear idea of exactly what you plan on doing with it, you will have a clear idea on which one is best for you, by the end of this article.
Let get into it...
At A Glance:
Yamaha MG10XU
Yamaha MG10XU Pros & Cons
Pros:

Great sound quality.
Intuitive design, easy to use without manual.
Onboard effects are good.
No noise when turning the power switch on or off.
High reliability rating.
Good connectivity options.
Capable of 24 bits / 192 kHz resolution.
Good audio preamps and phantom power for microphones.

Cons:

Power cord is not convenient, creates trip hazards and looks untidy.
Large power supply is in the middle of the cord, which should be near the wall socket.
Grounds on the balanced mic cords are not conveniently oriented.
Product is heavy and may cause issues with certain stands.
Shipped only in the factory printed retail box which was scuffed.
No USB cable included.
No driver and setup disk provided.
Issues with downloading and setting up Cubase AI.
Difficult to find and setup Yamaha drivers.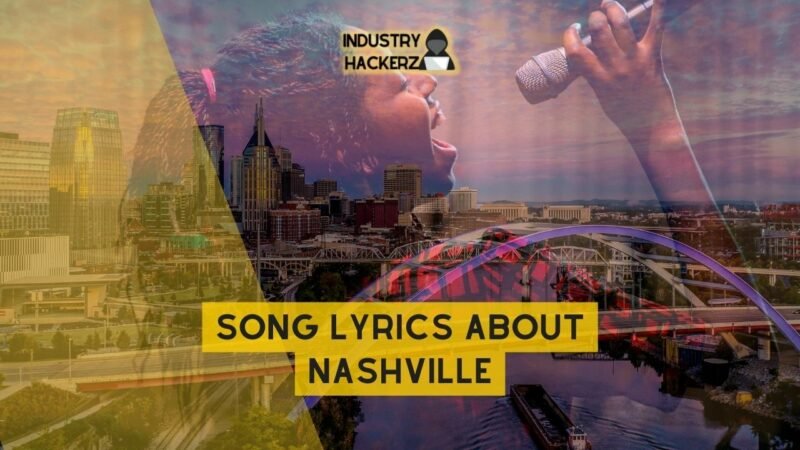 You Should Read This Next!
Allen & Heath ZEDi-10FX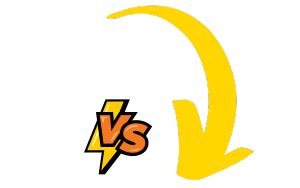 Allen & Heath ZEDi-10FX Pros & Cons
Pros:

It is well built.
It sounds good.
Preamps and EQ are solid.
It has 4 track USB out, for multitracking.
The preamps are clean.
Low noise floor.
High USB output.
Easy setup.

Cons:

No per-track mute button.
No per-track faders.
Complicated and lacking advanced routing.
Main outs are XLR but there are no TRS main outs.
Monitor outs are RCA.
Odd form factor.
Onboard FX are not good.
There are cheaper alternatives in the market.
Key Differences Between The Yamaha MG10XU And The Allen & Heath ZEDi-10FX
The main differences between Yamaha MG10XU and Allen & Heath ZEDi-10FX are primarily centered on their features, build quality, and popularity among users.
The Allen & Heath ZEDi-10FX, is often praised for its warm sounding preamps, which are noted to be of a higher quality than its Yamaha counterpart.
Additionally, it features better MIC pre and superior reverbs, resulting in less noise from the effects. Furthermore, this model also includes a unique feature: a sweepable mid.
In terms of physical characteristics, the ZEDi-10FX is found to be slightly heavier and larger than the Yamaha MG10XU.
While some may see this as a disadvantage, it tends to suggest a more robust and higher quality build.
On the other hand, the Yamaha MG10XU holds its own strengths. Based on user feedback and reviews, it is evidently more popular among consumers.
Its smaller dimensions make it notably lighter than the Allen & Heath model— an essential factor for users seeking high levels of portability.
Another key point that boosts its popularity is that it's one of the best USB mixers per a YouTube review.
This model not only supports recording but also allows you to play tracks directly from your computer using its integrated USB interface.
To conclude:
The Allen & Heath ZEDi-10FX provides superior sound through better MIC preamps and reverbs.
The Yamaha MG10XU offers portability due to being lightweight and compact in size.
Thus making your choice between these two models largely dependent on your specific needs such as portability versus sound quality or considerations like user testimonials versus expert recommendations.
| Specifications | Yamaha MG10XU | Allen & Heath ZEDi-10FX |
| --- | --- | --- |
| Channels | 10 channel mixer | 4 x Mic/Line Inputs, 2 x Stereo ( 2 Left, 2 Right), 2 USB Audio |
| USB | Yes | Yes, 96kHz 4x4 USB interface |
| Effects | SPX digital effects | 61 different, tweakable FX types |
| Preamps | Discrete class A D PRE amps with inverted Darlington circuit | GS-Pre XLR microphone preamps |
| EQ | 3 band EQ and high pass filters | 3-band MusiQ EQ and 100Hz High Pass Filter |
| Compressors | 1 knob compressors | Not specified |
| Chassis | Rugged, impact resistant, powder coated metal chassis | High-level audio and build quality with separate internal channel boards, Neutrik connectors and every pot fixed to the chassis |
| Noise Level | Equivalent input noise 128 dBu, residual output noise 102 dBu | Exceptionally low noise, massive headroom |
| Dimensions | 244 millimeter x 71 millimeter x 294 millimeter (9.6x2.8x11.6 inches) | Not specified |
What You Need To Know About Yamaha MG10XU
The
Yamaha MG10XU
is a powerful 10 channel mixer with USB connection and SPX digital effects. It's packed with studio-quality features to help you get the best out of your music.
One of its standout features is the use of discrete class A D PRE amps, which utilize an inverted Darlington circuit.
This might sound technical, but what it means for your music is more potent, natural-sounding bass and higher, soaring highs.
This mixer also comes with a 3-band EQ and high pass filters. These tools give you maximum control over your sound and help to eliminate any unwanted noise.
The result is a cleaner, clearer mix that sounds great on any system.
Another helpful feature is the 1-knob compressors. These make it easy to control your mix resulting in livelier guitars, punchier bass lines, a tighter snare, and cleaner vocal sounds.
Finally, this mixer was built to last. The MG Series mixers feature a rugged metal chassis that's been powder coated for extra resistance to impact - perfect if it needs to be transported frequently.
Take note though; they recommend referring to the user manual before use!
This mixer measures 244mm x 71mm x 294mm (or about 9.6x2.8x11.6 inches). So it's pretty compact considering all it can do!
My 1 Month Review Of The Yamaha MG10XU
Sound Quality
Crystal Clear Sound: One month into using the Yamaha MG10XU, and the one thing that stands out above all else is its sound quality.
This mixer delivers a clean, professional sound that just can't be beaten.
Noise Level: I had almost forgotten what quiet was like until I started using this mixer. It effectively eliminates unwanted noise, keeping the output purely focused on the music.
User-Friendliness
Simplicity of Design: Yamaha has clearly put a lot of thought into making this as user-friendly as possible.
The layout and button markings are straightforward, making my life so much easier.
Durability: After years of living in fear of damaging my equipment during transport or setup, I'm relieved to find a product that feels rugged and durable. It still looks new after a month, despite regular use.
Included Features
All-In-One Solution: The built-in effects have been an absolute game-changer for me - equally effective for live performances and studio recordings alike.
This compact box does more than replace a truckload of separate gear - It performs better too.
XLR Input: The inclusion of XLR inputs was another pleasant surprise - they deliver clear, crisp vocal tracks every time.
Bang for Buck
Affordability: In my experience with sound equipment over the years, you often have to sacrifice quality when working with a tight budget.
But this is one piece of gear where that's simply not the case! It's affordable without compromising on performance or features.
All in all, I couldn't be more pleased that I chose to invest in the Yamaha MG10XU. It's made my work easier while enhancing it at the same time – what more could you ask for?
What You Need To Know About Allen & Heath ZEDi-10FX
The
Allen & Heath ZEDi-10FX
is a compact mixer that boasts the same high-level audio and quality as larger touring consoles.
Known for its robustness, it features separate internal channel boards and Neutrik connectors with each pot fixed to the chassis for added stability.
This mixer boasts GS-Pre XLR microphone preamps, a technology derived from the acclaimed GS-R24 studio console that provides exceptionally low noise, massive headroom and plenty of clean gain.
This results in a full, warm sound ideal for capturing the best out of any microphone.
The ZEDi-10FX has two HiZ connections for direct connection to high impedance sources such as electric guitars or basses and most acoustic instrument pickups.
This eliminates the need for a separate DI box, making set up simpler.
Each mono input includes a 100Hz High Pass Filter to remove unneeded low frequencies.
Its 3-band MusiQ EQ is designed with well-selected frequencies allowing you to shape your sound musically without worry of going off track.
One feature that sets this mixer apart is its built-in, studio-quality multi-FX unit offering 61 different FX types including reverbs, delays, and modulations with tap tempo functionality.
The algorithms used are developed in-house by Allen & Heath's DSP experts and are similar to those found in their flagship digital consoles.
Integrated into this unit is a high-quality 96kHz 4x4 USB interface making it easy to capture or stream individual channels or the whole mix.
In addition, it provides options to route Aux and FX sends enabling you to add FX and processing from your computer conveniently.
This device does not require drivers and can connect with not only Macs or Windows computers but also many mobile devices like tablets or smartphones.
The Allen & Heath ZEDi-10FX comprises four Mic/Line Inputs alongside two stereo sets (2 Left, 2 Right), plus two USB Audio inputs offering great versatility for setup configurations.
My 1 Month Review Of The Allen & Heath ZEDi-10FX
After a month of testing the Allen & Heath ZEDi-10FX, here are my thoughts:
Sound Quality
First and foremost, the sound quality of the ZEDi-10FX is superb. It's rich, balanced and professional-sounding.
This mixer has been designed with total precision. All my mixes sounded dynamic and lively.
Ease of Use
One great thing I noticed was its ease of use. Sure there were a few complex functions that needed a bit of reading up.
But overall? It was easy to get to grips with, making it perfect for both newbies and seasoned pros in the world of live mixing.
Built-in Effects
This mixer boasts an impressive array of built-in effects. The reverb is lush; delay adds a nice touch when needed, and there are plenty more options to play around with.
It's all you need in one compact unit.
Now let's talk about some specifics:
GSPre Preamps: The sound from these is pristine; noiseless with loads of headroom.
Faders: Smooth as butter! Lends very precise control over my mix.
Musiq EQ: I found this super easy and intuitive to use!
Rugged Construction: This little beast feels built like a tank.
Versatility
The ZEDi-10FX doubles as an audio interface which came in handy for recording sessions at home or on location. The Cubase LE software included scores extra points on versatility.
A Little Niggle...
If I had to nitpick, I'd say that phantom power applies to all channels simultaneously here; individual controls would have been appreciated.
All said and done though, diving into the world of mixing with Allen & Heath's ZEDi-10FX has been fantastic. Trust me - it delivers far beyond its affordable price tag.
Who The Yamaha MG10XU Is For & Why You Might Choose It Over The Allen & Heath ZEDi-10FX
The Yamaha MG10XU is for the music professionals wanting a reliable, high-quality sound mixer for live performances or home studio recordings.
This mixer comes equipped with onboard effects, a feature that is surely loved by those who desire to add more versatility and flavor to their sound.
You may also appreciate the high-resolution audio interface, capable of delivering 24 bits / 192 kHz resolution, ideal for producing top-quality tracks or broadcasts.
Numerous connectivity options are another advantage of this device. It enables you to connect various equipment and manipulate your audio as needed.
Furthermore, if you're into voice work or radio broadcasting, this mixer's high-quality preamps and phantom power for microphones will deliver excellent output.
However, you should know that the Yamaha MG10XU has some drawbacks worth considering:
The power cord design could pose a trip hazard.
The large size of the power supply can be inconvenient.
The placement of grounding on balanced mic cords may not suit all users.
The unit does not come with a USB cable.
Despite these issues, the Yamaha MG10XU remains popular among musicians and music technicians due to its impressive features and functionalities.
As noted by previous users:
Silent when turned on/off
It's important for you to know that in addition to all these features, the Yamaha MG10XU is also one of the best studio mixers on the market today and appears in our top 10 selection.
Although it has certain cons such as packaging concerns or absence of certain accessories, it doesn't undermine its overall performance and value.
The device remains a solid choice for those seeking premium sound quality in live sessions or home recordings.
In conclusion:
If you're scrupulous about quality sound production and desire an intuitive yet versatile mixer with reliable performance credentials - then consider buying Yamaha MG10XU!
Who The Allen & Heath ZEDi-10FX Is For & Why You Might Choose It Over The Yamaha MG10XU
Allen & Heath ZEDi-10FX is a versatile tool designed for amateur and professional musicians, who are seeking a compact, solidly built, and high-quality audio mixer.
This could be the right choice for you if you're looking to enhance your sound experience and streamline your production process.
Key considerations when purchasing this mixer include:
One of the reported strengths of this product is its solid construction. Owning a robust mixer which stands up against time can be critical for you as an artist or producer.
The Allen & Heath ZEDi-10FX delivers superior audio clarity and quality with clean preamps. For someone focused on recording or performing high-quality music, this characteristic holds importance.
This device offers 4 USB outputs that support multitasking. If simultaneous operations are important to you, consider the ZEDi-10FX.
However, in deciding whether the Allen & Heath ZEDi-10FX is right for you, bear in mind these potential drawbacks:
Absence of per-track mute buttons/faders:
This feature allows for better control over individual tracks but is missing in the ZEDi-10FX. If precise control over individual tracks is vital to your work, you might want to think twice about this mixer.
Advanced routing complexities:
Its advanced routing options could be more complicated than other mixers available within the same range.
Therefore, if simplicity in operation is a priority for you as an electronic musician with multiple FX routing needs, this product may not satisfy your requirements entirely.
Coming from someone who has used audio mixers like Mackie VLZ 402 and Zoom H4n Pro before; I find the Allen & Heath ZEDi-10FX's superior sound quality commendable – it's arguably one of its key distinguishing factors.
Let me clarify about its perceived 'low USB output' issue - this can easily be resolved by pushing down the M1 M2 L R USB routing option button and raising your main mix fader level higher than 0.
For someone hoping to amplify their music experience by investing in a sturdy performer that delivers clean sound every time – regardless of some features it lacks – Allen & Heath ZEDi-10FX can be their perfect companion.
If the choices between Yamaha MG10XU and Allen & Heath ZEDi-10FX didn't quite appeal to you, don't worry! I've compared similar products in my other posts which you might find more suitable.
Perhaps the Yamaha MG10XU vs Behringer Xenyx 1204USB comparison would be more up your alley?
Or check out how the Yamaha fares against different competitors in the Yamaha MG10XU vs Mackie Mix Series Mix8 and Yamaha MG10XU vs PreSonus StudioLive AR8c matchups.
Still not convinced? There's also a detailed comparison with Soundcraft in my post on Yamaha MG10XU vs Soundcraft Signature 10 Mixer.
Hopefully, these will guide you towards making an informed decision that best suits your needs.
FAQs
What are the key differences between Yamaha MG10XU and Allen & Heath ZEDi-10FX in terms of sound quality?
The Allen & Heath ZEDi-10FX is often recognized for its superior sound quality, attributed to features such as warm sounding preamps, better MIC pre, less noise from its effects, and higher quality reverbs. On the other hand, while The Yamaha MG10XU might not match up in these specific aspects of sound quality compared to the Allen & Heath model, it still holds its own with a strong performance and is highly rated by many users.
How does portability factor into choosing between Yamaha MG10XU versus Allen & Heath ZEDi-10FX?
Portability can be a significant consideration for users who require frequent transportation of their audio mixer. In this regard, The Yamaha MG10XU, being smaller and lighter than the Allen & Heath model is more favored as it's easier to carry around without sacrificing too much on performance or functionality.
I want an audio mixer that integrates well with my computer setup. Which one should I opt for?
Both mixers - The Yamaha MG10XU and The Allen & Heath ZEDi-10FX come equipped with USB interfaces that let you record directly from your computer or play tracks on it. However, if digital integration ranks high in your list of priorities then The Yamaha MG10XU could be a better choice because it has been specifically listed as one of the best USB mixers according to a YouTube review.
I am more inclined towards popular choices backed by user reviews rather expert recommendations? Should I go for The Yamaha model?
If popularity backed up by user reviews matters significantly to you then yes, The Yamaha MG10XU, having received a large number of positive reviews would make an excellent choice.
Buyer's Guide: Important Things To Consider & Look Out For When Buying A Mixer
1. Determine Your Mixing Needs
The first step to buying a studio mixer is understanding your specific needs.
Whether you're a podcast host, a live sound engineer, or a music producer, knowing what you intend to use the mixer for can significantly impact your purchasing decision.
Are you looking for a compact mixer for simpler setups or an all-around machine like an analog mixer? Or does your heart desire the flexibility of a digital mixer?
Defining what sound mixing tasks you'll frequently engage in can better guide you towards the right choice.
2. Consider The Number of Channels Needed
One crucial factor to consider when buying any type of studio mixer is the number of channels required.
If your work primarily involves podcasting or solo performances, something streamlined like a USB mixer with fewer channels might suffice.
However, if you plan on recording large ensembles or hosting multi-guest podcasts, investing in an audio interface with multiple input channels would be beneficial.
3. Evaluate The Mixer's Connectivity Options
When it comes to connectivity options on mixers today, there's more than meets the eye!
A USB port alone may not cut it if you're planning on using several outboard gear types—such as compressors and reverb units—that prefer an analog connection.
In contrast, advanced models typically feature digital connectivity through optical and coaxial connections, making them much more flexible for multimedia production professionals.
4. Choose Between Analog and Digital
As mentioned previously, choosing between an analog mixer, known for its raw sound quality and tactile controls versus a digital mixing console, renowned for its programmable settings and extensive processing capabilities should hinge entirely on what best suits your workflow needs.
5. Consider Portability
If recording on location is part of your everyday routine - capturing live concerts maybe- then size matters!
Opting for smaller devices such as portable recorders could be beneficial instead of lugging around heavy-duty equipment like some hefty home studio mixers.
6. Ponder Over Your Budget
A significant factor that cannot be overlooked when purchasing studio gear is budgetary constraints—take time evaluating different models within various price ranges while factoring in longevity & potential growth needs too!
Bonus Tip: Review Mixer Specifications And Additional Features
Once most primary considerations have been made think about additional features too—an integrated audio interface or built-in effects might add value to your investment!
Keep these suggestions in mind while searching for that perfect fit whether it's destined to sit proudly upon a home recording setup or tucked away inside one's personal computer bag.
About Author
Lyrics
Please save some lyrics first.