You're ready to make a big purchase, but you're having trouble deciding between these two powerhouses, the Yamaha HS5 and the Genelec 8010A.
Trust me, I know how difficult that decision is... especially if you have no plans on whipping out that dreaded return postage label!
You know how the saying goes, buy right, buy once! Or something like that...
Either way, I've got you covered!
I've broken down the good, the bad and the ugly of these babies, so providing you have a clear idea of exactly what you plan on doing with it, you will have a clear idea on which one is best for you, by the end of this article.
Let get into it...
At A Glance:
Yamaha HS5
Yamaha HS5 Pros & Cons
Pros:
Similar sound quality to older/larger versions of the same product
Clearer sound than most competitors
Flat sound response, not overly colored
Helps in noticing details in music that may not have been noticed before
Vocals come out crystal clear
Good for mixing tracks
Each speaker unit has its own power
Superior mid-range and treble frequencies
Improved sound quality after break-in period
Good stereo separation
Does not color the sound with any amplification
Cons:
Sub 100hz is not as good
Expensive compared to other options
Bass is subdued, may require a subwoofer for bass-heavy music
Not suitable for casual listening
Requires 2 extra wall outlets, external soundcard or audio interface, and specific cables
May require isolation pads and soundproofing for best results
Placement and room acoustics are very important, may not work well in all settings
Very directional, sound quality may not be optimal if not sitting in the sweet spot
May require turning off fans, coolers, and ACs for optimal sound quality
You Should Read This Next!
Genelec 8010A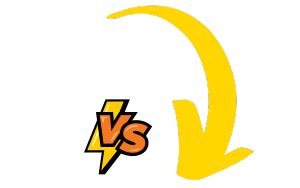 Genelec 8010A Pros & Cons
Pros:

Brilliant sound quality
Small size and integrated isolation/tilt mount allows for easy placement
Well balanced, with great top end clarity and surprising warmth mid/low
Can get quite loud at 25 Watts per amp
Excellent build quality and functions
Rugged molded aluminum chassis, portable enough for the road
Switchable input auto sensing
Offers clear highs and nice sound-stage/imaging
Exceeds realistic expectations for bass

Cons:

Only has XLR inputs, requiring some cable adapter juggling for some devices
May sound "boring" or too much for the average listener
Not designed so much for "casual listening"
Mids are not as smooth as other models
Bass is very weak, leading to struggles with decent mixes
Key Differences Between The Yamaha HS5 And The Genelec 8010A
The main differences between Yamaha HS5 and Genelec 8010A are primarily in terms of power distribution, size, sound profile, and price point.
Yamaha HS5 is celebrated for its higher overall power output, making it a substantial contender while considering studio monitors. It also leverages an edge over Genelec 8010A due to its relative affordability. The physical size of Yamaha HS5 allows for a larger 5" woofer.
On the contrary, Genelec 8010A has received commendations for its ability to offer a more balanced power distribution between the woofer and tweeter. This monitor has a smaller physical footprint making it suitable for those with space constraints.
In terms of sound quality:
The sound profile of Genelec 8010A is considered very clear, warm, and detailed which can be advantageous for small studios or professional monitoring purposes.
Users have noted that Yamahas are efficient in reproducing midranges correctly but may sound synthetic when compared to the natural and velvety texture offered by Genelecs.
In comparison to the wide range covered by Yamahas, it's been noted that Genelecs may fall behind in covering lower frequencies.
Depending on your requirements for accuracy or a broader frequency response both monitors offer great performance. However, your choice might tilt towards one based on your musical preferences.
It's worth noting that Genelec 8010A was awarded Platinum in Best Monitors category. The final decision should be based on each model's suitability as per personal preference and the specific acoustic requirements of your mixing room.
In conclusion, both studio monitors stand strong on their respective merits but markedly vary in aspects such as size, price point and sound profile which could influence your ultimate choice based on individual needs and preferences.
| Specifications | Yamaha HS5 | Genelec 8010A |
| --- | --- | --- |
| General Size | Nearfield | Nearfield |
| System Type | Active | Active |
| Configuration | 2-way | 2-way |
| Low-frequency driver | 5" | 3" |
| Mid-frequency driver | Not applicable | Not applicable |
| High-frequency driver | 1" | 3/4" |
| Frequency response | 54Hz-30kHz | 67Hz - 25kHz |
| Max peak SPL | Not available | 96 dB |
| Amplifier class | 45W LF plus 25W HF bi-amp system | Info not available |
| Output power | 70W power amplification | 25W |
| Input connectors | XLR and TRS phone jack inputs | XLR |
| Standby mode | No | Yes |
| Additional Features | Room Control and High TRIM response controls | Genelec Intelligent Signal Sensing (ISS) circuitry which switches the monitor to standby when no audio input is detected (ErP 2013 Directive) |
What You Need To Know About Yamaha HS5
The Yamaha HS5 is a top-notch nearfield studio monitor. It's got a 5-inch cone woofer and a 1-inch dome tweeter, perfect for great sound. Your music will sound incredible from the low frequency of 54Hz all the way up to the high frequency of 30kHz.
With its impressive bi-amp system delivering 70W power amplification, you can expect high performance every time.
This studio monitor doesn't just deliver on sound though. It also offers Room Control and High TRIM response controls for easy tweaking to get that perfect sound mix. The Yamaha HS5 even features both XLR and TRS phone jack inputs, so it can accept both balanced and unbalanced signals.
For more information, you can check out all the details on Yamaha's official page here.
All in all, if you're looking for solid performance and exceptional audio accuracy, the Yamaha HS5 is definitely a terrific choice!
My 1 Month Review Of The Yamaha HS5
Initial Impressions
When I first got my hands on the Yamaha HS5, I was stunned by its sleek and professional design. The minimalist black and white color scheme spoke volumes about the quality of this product - it was clear that Yamaha wasn't messing around.
Sound Quality
I put these speakers through their paces over the past month. From quiet, acoustic folk music to loud, thumping bass-heavy tracks, they handled everything with absolute aplomb. The first thing I noticed was the accurate sound reproduction. Every note, every beat rang true to the original recording.
The bass response is tight and punchy - not overpowering but perfectly balanced. Highs are crisp & clear without any hint of distortion.
Bullet Points:
- Tight and punchy bass
- Clear highs with no distortion
Durability & Build Quality
I also can't help but comment on their build quality. They feel like they could withstand quite a beating (though I don't suggest testing that out!). The materials used in construction are top-notch and everything just feels solid and sturdy.
The knobs have a satisfying amount of resistance when you turn them which screams high quality.
Bullet Points:
- Solid build quality
- High quality materials used
- Durable
User Experience
In terms of usability, they're a dream to use. The layout is intuitive even for beginners – from booting up to setting your preferred sound level, it's all straightforward.
While some may see the absence of digital inputs as a downside, I personally appreciate the simplicity it brings.
Bullet Points:
- Intuitive layout
- Easy to use even for beginners
Overall, after using Yamaha HS5 for a month now, I'm extremely impressed by their performance both in sound reproduction & durability aspects.
These studio monitors provide an excellent listening experience that's hard to match at this price point.
So if you're in search for high-quality audio equipment without breaking your bank account - then look no further than Yamaha HS5.
From my personal experience, they offer excellent value for their price tag!
What You Need To Know About Genelec 8010A
The
Genelec 8010A
is an ideal sound system for those seeking exceptional sound quality in a compact size. Suitable for project studios and professional sound engineers on the go, its universal mains input voltage allows easy setup and use.
This near-field active 2-way system features a 3-inch low-frequency driver and a 3/4 inch high-frequency driver. Don't be deceived by the size - with two efficient Class D power amplifiers, the Genelec 8010A delivers an impressive undistorted sound pressure level, ensuring clear audio output.
The Genelec 8010A has an extensive frequency response from a deep 67Hz to ultra-high 25kHz, able to reproduce audio with maximum fidelity. It can reach up to a max peak SPL of 96 dB and offers an output power of 25W.
It also comes with some intelligent onboard features: Balanced XLR input connectors for best signal integrity, and Intelligent Signal Sensing (ISS) circuitry that puts the monitor to standby when no audio input is detected - perfect for saving energy! Unfortunately, this model doesn't offer a Standby mode option.
For ease of use and versatility, there are several mounting accessories available which make installation simple - making it perfect not only for music studios but also mobile vans and portable recording devices.
My 1 Month Review Of The Genelec 8010A
Sound Quality
After a month of testing the Genelec 8010A, here are my thoughts:
The sound quality is impressive! These monitors pack quite a punch. The thing I appreciated the most was the balance maintained at different frequencies.
They have a tight and accurate bass response, even without a subwoofer. The highs are crisp and clear without any hint of harshness or distortion.
Sizing and Aesthetic
The size of these speakers can really be deceptive. They're compact and fit just about anywhere, giving you flexibility with your setup.
The sleek design blends into any room aesthetic – from professional studios to home offices. It has this high-quality matte finish that adds to its sophisticated look!
Performance
The Genelec 8010A truly excels in performance. It's evident that they're built for precision. Despite their compact size, they deliver a full-range sound which is amazing.
Being an audio engineer, I am particularly impressed with how well they handle complex mixes - everything comes out clear.
Durability
I've noticed that these speakers are quite sturdy, built to endure long sessions.
In fact, after non-stop use for extended periods on multiple days within this month itself, there hasn't been any degradation in sound quality or physical wear-and-tear.
Here's what stands out:
- Excellent balanced sound
- Compact size
- High-quality build
- Ability to handle complex mixes
In conclusion, the Genelec 8010A has exceeded my expectations in every area.
If you're looking for an affordable monitor option which delivers top-notch quality in all aspects – from soundscape to build - then Genelec 8010A may just be what you need!
Who The Yamaha HS5 Is For & Why You Might Choose It Over The Genelec 8010A
Who is the Yamaha HS5 for?
The Yamaha HS5 is specifically designed for those who mix tracks and require precision audio. If you're keen on hearing every nuance of your music, seeking to uncover hidden details in your tracks, and value clarity above all else, then these speakers are an excellent choice for you.
Whether you're a professional sound editor or a home studio audio enthusiast, the HS5 caters to your need for accurate sound reproduction.
Why choose the Yamaha HS5?
• Sound Quality: The Yamaha HS5 offers a clear and transparent sound that allows you to perceive every detail of your music. They provide remarkably flat response, ensuring that what you hear is exactly what was recorded. This level of accuracy makes these speakers ideal for mixing and mastering.
• Vocal Clarity: Reviewers have highlighted the crystal-clear vocal reproduction of the HS5s. They bring out mid-range frequencies with great detail while keeping treble frequencies crisp.
• Connectivity: Each speaker has its own power supply and requires an external sound card or audio interface such as Focusrite Scarlett 2i2. This setup may seem like extra work but it ensures high-quality signal transmission which leads to superior sound quality.
However, prospective buyers should note that these speakers may not be suitable if bass-heavy music or casual listening is their primary requirement as they don't produce thumping bass. For true bass lovers, additional subwoofers might be required.
Tackling Potential Pain Points
If you have reservations about room acoustics affecting your listening experience, reviewers found placement and room acoustics play a significant role in optimizing the performance of these speakers. Moreover, purchasing isolation pads can help enhance their output even further.
Additionally, although some users were initially skeptical about their seemingly 'normal' sound given their price tag, continued use repeatedly led to an appreciation for their ability to reveal subtle details in music that had previously gone unnoticed.
To summarize: If enhancing your track mixing capabilities with clear mid-range frequencies and treble is high on your list of priorities along with a willing investment in proper speaker placement and room acoustics setup – then Yamaha HS5 could be precisely what you're looking for!
Who The Genelec 8010A Is For & Why You Might Choose It Over The Yamaha HS5
The Genelec 8010A is geared towards a very specific audience: those who play, record, or mix music in a home production studio and possibly travel for their work. This product's main advantages are:
- Compact size and integrated isolation/tilt mount for easy placement.
- Excellent sound balance, providing great top end clarity with surprising warmth in mid/low frequencies.
- Dual amplifier system, offering clarity at any volume level.
- Auto-sensing input, meaning the monitors "go to sleep" when not in use and power back up as soon as they detect sound.
This monitor system is perfect if you're seeking an accurate representation of your audio that will translate well across various speaker systems. However, there are certain considerations if you're thinking of buying the Genelec 8010A:
- They only have XLR inputs. If you want to connect them to a laptop, tablet, or phone, you will probably need some cable adapter juggling.
- The quality of your sound card and the recording itself can greatly influence the output. These monitors do not add bass or alter mids or treble to manufacture warmth; they give you an honest portrayal of your audio.
If these points match your needs and technical knowledge then Genelec 8010A is for you.
On the other hand, if all this seems beyond your comprehension then other products targeted at prosumer audiophiles may be more suitable.
Lastly, Bass response has been reported by some users as being weak; this may cause difficulty in achieving decent or comparable mixes when translating them to larger speakers. Therefore it would be wise to keep this fact into account before making a purchase decision if strong bass response is crucial for your needs.
Remember that these monitors are not necessarily aimed at casual listening but rather designed for accurate reference monitoring with an audio interface.
The compact size and light weight of the Genelec 8010A make it ideal for mobile use as well; understanding their small form factor could be difficult without physically handling them first.
For those who value clear highs and nice sound-stage/imaging that genelecs are known for (family sound), these speakers won't disappoint despite their comparatively small size.
However some users have expressed that the mids could be 'smoother', so consider whether this might affect your work before deciding on this model.
With all factors considered, if you're looking for highly portable yet powerful nearfield monitors with excellent sound quality that doesn't hype or dampen your audio in any way then I believe Genelec 8010A would serve you well.
If the Yamaha HS5 and Genelec 8010A don't quite hit the mark for you, don't worry, I've got plenty more comparisons in my other posts that may better suit your needs. Take a look at the matchup between the Yamaha HS5 and JBL One Series 104.
Or maybe you'd prefer to see how the Yamaha HS5 fares against the IK Multimedia iLoud MTM. If you're more interested in Genelec, then check out my post comparing the Kali Audio LP-6 V2 and Genelec 8010A.
And lastly, here's a comparison between two great monitors: Kali Audio LP-6 V2 vs JBL One Series 104. There's plenty more where those came from, so feel free to explore and find your perfect fit.
FAQs
How do the differences in size between the Yamaha HS5 and Genelec 8010A affect their sound quality and usage?
The Yamaha HS5 is larger in size compared to the Genelec 8010A. This size difference impacts both monitors' acoustic performance. The large physical size of Yamaha includes a 5" woofer which can provide more power and cover lower frequencies. This makes it an excellent choice for genres that require strong bass response. Meanwhile, Genelec's smaller footprint makes it a perfect fit for compact spaces or small studios without compromising its sound quality, delivering clear, warm, and detailed sounds.
In what scenarios would someone prefer the sound profile of the Yamaha HS5 over that of Genelec 8010A and vice versa?
If your mixes often involve midrange frequencies or you are into music genres that require robust bass output, you might favor the Yamaha HS5's sound profile. On the other hand, if you prefer natural-sounding audio with precise accuracy, imaging or wider frequency response then Genelec 8010A's clarity and warmth would better suit your needs.
If I'm on a budget but still want quality audio output should I go for Yamaha HS5 considering it is cheaper than Genelec 8010A?
Yes, if budget is a major factor for you then going for the Yamaha HS5, which typically costs less than Genelec could be very beneficial. Despite being relatively cheaper, it still offers impressive value with its high overall power output coupled with good midrange coverage.
In terms of awards won in Best Monitors category by each brand does that imply superior sound quality from one brand over another?
Not necessarily. While it's true that Genelec has won Platinum in Best Monitors category indicating recognition from industry professionals; this doesn't mean they are inherently superior to Yamahas as each model's suitability will largely depend on personal preference as well as specific acoustic requirements of your mixing room. Both brands offer impressive performance making them both great options depending on your preferences and needs.
Buyer's Guide: Important Things To Consider & Look Out For When Buying Speakers
1. Determine your specific needs
When selecting a pair of studio monitor speakers, it's essential to pinpoint your requirements. What is their primary purpose? Is it for sound mixing and mastering, or for casual music listening? These considerations play a significant role in determining the type of monitors you need.
Nearfield monitors, for example, are designed to be placed close to the listener and are excellent choices for home studio setups or smaller control rooms in professional studios.
2. Research the specifications carefully
Here's where comparison becomes crucial; delve into each product's specs and ensure they align with your needs. Pay particular attention to frequency response, power output, driver size, and connectivity options.
Also, consider the kind of sound reproduction each model delivers — some may offer a flat response for accurate audio representation while others might exaggerate certain frequencies for a punchier sound.
3. Consider Brand Reputation
Brand reputation can considerably affect the quality of professional audio equipment. Therefore, it's advisable to stick with well-established brands renowned for their high-quality production values like Yamaha or KRK.
Not only do these companies have years of expertise under their belt but they also ensure consistent after-sales support.
4. Read Online Reviews
Reading reviews from other customers is an excellent way to gather insights about product performance and quality over time. Take note not only about positive reviews but also focus on some negative comments as they present potential red flags related to reliability or audio quality.
If possible, seek out professional reviews too - these often include detailed tests that can help inform your decision-making process
5. Look at Your Budget
Before falling head over heels with top-of-the-line monitor speakers you spotted online; it's essential first to establish what you're willing (and able) to spend on this piece of equipment.
While price doesn't always equate with quality in the world of music production,, investing more often than not ensures superior audio fidelity and longevity.
6. Check Return Policy & Warranty Conditions
Purchasing anything online always comes with uncertainties – will I get precisely what I ordered? Online purchases also make things complex if any physical defect arises or if something goes wrong down the line
Therefore before clicking that "Buy Now" button check if there's a generous return policy in place as well as warranty coverage from manufacturer defects
7. Ponder Your Space Configuration
In addition look at how much space available– are there any obstacles around that could negatively impact sound reflection? In confined spaces, nearfield monitors may be ideal because they're designed specifically for close-range listening.
After all even best studio monitor speakers won't perform its optimum level without proper room acoustics so take time envisioning how new gear will interact with existing setup before making purchase
About Author
Lyrics
Please save some lyrics first.