Curious about what record label Polyphia is signed to?
Want to know all about past deals, releases, net worth, and Polyphia masters ownership?
Whether you are an artist yourself, hoping to follow in Polyphia's footsteps, or you are a curious music lover...
You're in the right place!
In this post, we are exploring all of that and more, so scroll on 🙂 ...
Who Are Polyphia Signed To?
Rise Records:
Polyphia released their 4th studio album under the Rise Records. With its current headquarters in Beaverton, Oregon, Rise Records is an American record company that primarily supports punk, heavy metal, and alternative rock musicians.
Artist Background: Polyphia's Previous Record Labels & Contracts
They also released their music under the equal vision record label. Polyphia, an instrumental group from Dallas, Texas, has signed with Equal Vision Records' Headphone Music division.
You Should Read This Next!
An indie record company called Equal Vision Records is situated in Albany, New York. Ray Cappo, frontman for the punk bands Youth of Today, Shelter, and Better Than a Thousand, created it at the start of the 1990s.
Initially, the label's sole purpose was to release Shelter and other Krishna records.
Awards: Polyphia's Achievements
Polyphia has come a long way since the humble beginnings of their career. From releasing 4 studio albums to two EPs and a constant stream of singles, they've climbed their way up the musical ladder and secured their spot as an iconic presence in modern music.
Remember That You Will Die is just one example of their success - it reached number 33 on the Billboard 200 upon its release in October 2022, solidifying them as a staple band for fans everywhere.
With 15 dates scheduled for their current tour and no signs of stopping, Polyphia definitely isn't showing any signs of slowing down.
They continually put out music with a classic rock feel but a modern spin on it - something that resonates well with people old and young alike.
How Did Polyphia Get Famous?
When the guitar rendition of "Impassion" from Polyphia's EP Inspire went viral on YouTube, they initially became well-known.
Since then, Periphery, Between the Buried and Me, and August Burns Red have performed on stage with the band, which has increased their popularity.
The band claims that musicians from all different genres have influenced them. The band had a heavier, more shred-focused sound in the beginning, but as they grew older, they developed a more melodic sound.
Guitarist Tim Henson claims that pop and rap music served as the main sources of inspiration for the album Muse.
The fourth single from Polyphia's most recent album, Remember That You Will Die, was released in September 2022 and is titled "Ego Death." A video was also released along with the album, both of which include guitar prodigy Steve Vai.
On October 28, 2022, Remember That You Will Die was released. Guests on the album include Steve Vai, Brasstracks, Snot, Chino Moreno, and Snot.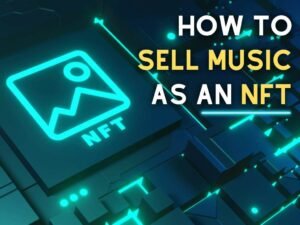 You Should Read This Next!
A 15-date European tour has been announced by the band to promote it.
Does Polyphia Write Their Own Songs?
As a rock band that focuses on progressive rock; we believe that Polyphia have a hand in the making of their music.
If they do not write it, a huge part of it is greatly influenced by the band itself.
What is Polyphia's Net Worth?
Now that they've achieved global success, it's no surprise that Polyphia's net worth is estimated to be around $1.89 million.
The majority of this money comes from creating music, running their YouTube channel, and performing shows.
With millions of views, hundreds of songs released, merch that sells like hot cakes, and countless concerts playing to sold-out crowds, it's easy to see how great financial success can come to those talented enough.
Other Artists Signed To Rise Records
There are lots of singers that come from Rise Records.
Rise Records artist roster includes:
Mothica,
Crown the Empire,
Will Swan,
Emarosa,
Palisades,
Issues,
Make Them Suffer,
Hot Water Music,
and many more.
Does Polyphia Own Their Masters?
There is no available information to say that Polyphia owns the masters to their music. However, it is common for record labels to take ownership of the artist's master.
Hence, there is a huge possibility that the masters of Polyphia's songs are owned by the record label too.
The Wrap Up
There you have it!
I'm curious, was that what you expected from Polyphia? Let me know in the comment section...
Record labels can be very complicated, and there are so many different types of record deals and contracts to be aware of. If you are an artist yourself, exploring possible options for your career, you might wanna check out our example record deal contracts to stay in the know - record label scams are rampant in the industry, sadly.
Not surprisingly, many artists are choosing to stay independent or start their own record labels - we at Industry Hackerz are ALL for that; whatever route gets you to where you want to go!
We also have free record label contracts that you can download and use if you do go that route; protect yourself, always.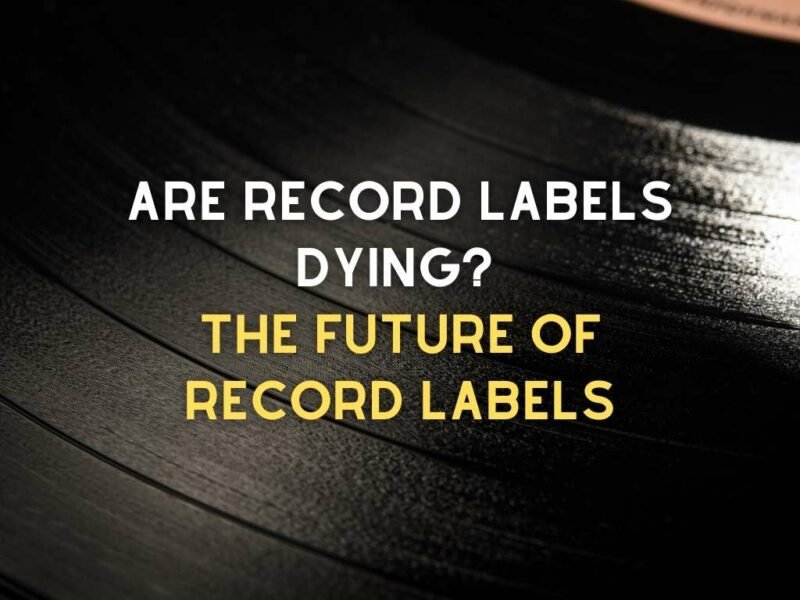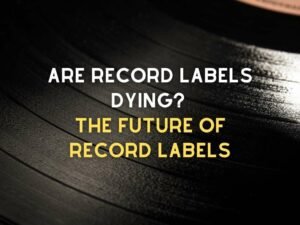 You Should Read This Next!
You might also like to check out the contract status of these other prominent artists: