In a state with a rich musical history like Connecticut, it's no surprise that there are a number of high-quality recording studios to choose from. Whether you're looking for a state-of-the-art facility or a more intimate setting, you're sure to find a studio that's a perfect fit.
Here are 10 of the best recording studios in Connecticut:
Factory Underground Studio
Located just a short walk away from West Avenue, Factory Underground Studio is the ideal place for anyone looking for professional and high-quality recording services. The staff at Factory Underground understand the importance of time and budget, and they are committed to working with their clients to ensure that they get the most out of their recording experience within their allotted budget.
With clients like Broadway star Renée Elise Goldsberry, Riki Stevens, and Eva Amurri, Factory Underground has a proven track record of delivering quality results. Whether you need vocal recordings for your latest single or voiceover work for your upcoming project, Factory Underground Studio is the perfect choice for all your recording needs.
Factory Underground Studio is a world-renowned music production studio that is owned and operated by Ethan Isaac and Kenny Cash. The studio's staff is made up of highly skilled and award-winning professionals who are experts in their respective fields, including songwriting, production, videography, audio, and video sound design, and music composition.
The event space is available for musical events such as live shows, private parties, live music videos, workshops, and other events. Factory Underground Studio has earned over 60 five-star ratings on Google Reviews, and reviewers have a lot of good things to say about the studio's certification program, the client-oriented staff, and the ambiance of the studio setting.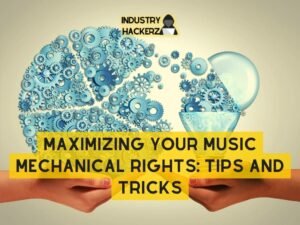 You Should Read This Next!
Website:
Location: 16 Isaacs St, Norwalk, CT 06850, United States.
Email: [email protected]
Services:
Event services
Commercials
Photography
Music Video Production
Artist Bio Videos
Rehearsal Spaces
Music Recording
ADR and Voice Over 
Podcast and Audiobooks
Recording Education
Cost:
The rehearsal room is divided into two with different gears in each room.
| | | |
| --- | --- | --- |
| The Loft Room | $45 per hour | 2hrs minimum |
| Sound Stage | $125 per hour | 2hrs minimum |
Call (203) 275-8672 to book a rehearsal 
Studio Unicorn / CT Recording Studio
Studio Unicorn is one hour away from New York City.
Paul Avgerinos, the owner and director of Studio Unicorn, is a multi-Grammy award winner, for his notable works in the music scene, since the opening of his studio in 1985.
Paul's works span different genres such as jazz, gospel, rock, r&b, pop, dance, and others. The studio's location was moved to Redding, Connecticut, from its former place in Bridgeport and has since had an impressive number of clients.
With Paul's years of experience in the industry, he clearly supports his clients in a professional capacity, giving them the best services for their money's worth. The studio is recognized to have worked with the platinum album productions,
You may need to visit the studio to witness the beauty and serenity of the area the studio is located. The studio also features a number of top-notch microphones, consoles, drum sets, and many more.
With 30 google reviewers giving this studio 5-star rating and great reviews, Paul proves to be the kind of person you want working with you on your audiobook project and basically all things music production.
Website:
Email: 
Location:
36 Sanford Town Road, Redding CT, 06896
Services & Costs:
Music Licensing for TV and Film
Voiceovers Commercial TV Film
Songwriting and Production
Recording Live
Location Recording
Mixing
Mastering
Student and Singer Demos
Rate:
All services start at $150 per hour.
SoundLoft Recording Studios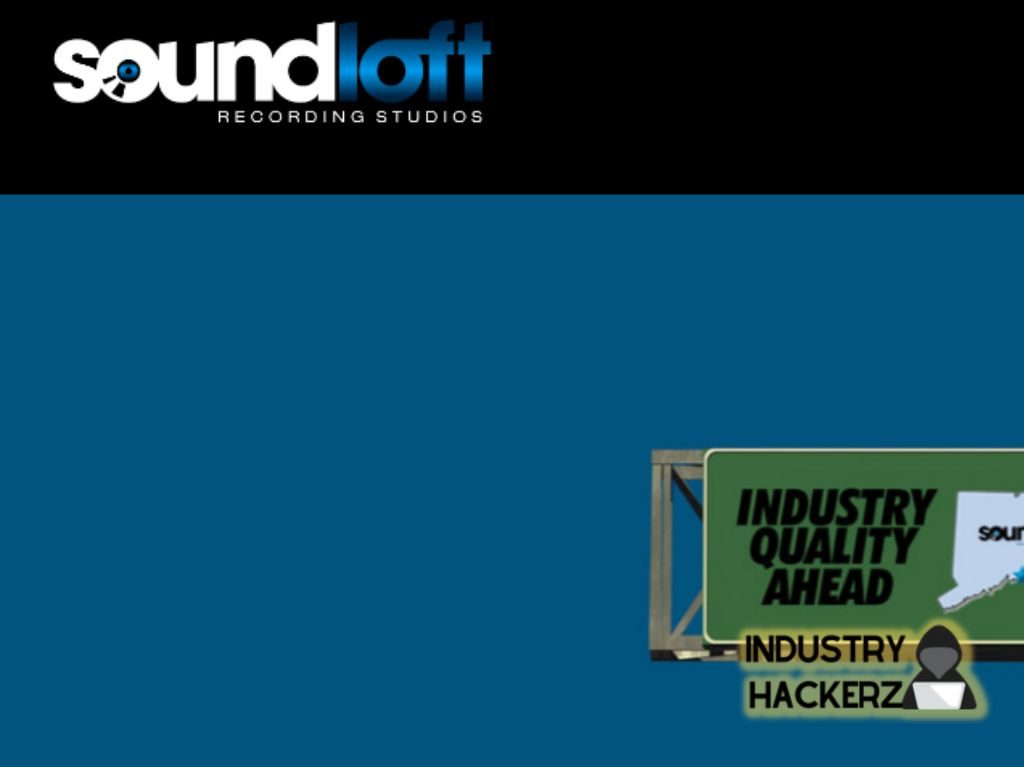 Soundloft Recording Studio is known to be a budget-friendly studio. You enjoy the luxury of top-notch studio equipment and experienced mixers for a price that is not on the high end.
Clients who have visited and used the services of engineers at Soundloft give the studio more than 30 4.5 star rating. Google reviewers praise the services of their engineers with words such as 'quality', 'highly recommended', 'experienced', 'welcoming personality', 'incredible', just to mention a few. 
Website:
https://www.soundloftstudios.com/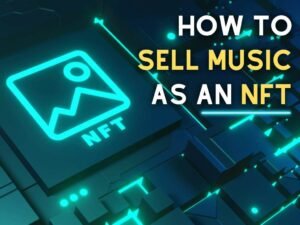 You Should Read This Next!
Email:
Location:
65 N Branford Road Unit 3 Branford, CT – 06405
Services & Costs:
Recording 
Mixing
Mastering
Listening Sessions
Producer Meetups/collabs
Music Video Shoots
Band Practices
The Classic Session includes mastering, mixing, and recording. The VIP Block has a lot more packages for clients.
| | | |
| --- | --- | --- |
| Classic Session | 2 hours | $149.99 |
| Classic Session | 3 hours | $199.99 |
| Classic Session | 4 hours | $249.99 |
| Classic Session | 5 hours | $299.99 |
| Classic Session | 6 hours | $349.99 |
| Classic Session | 8 hours | $449.99 |
| VIP Block | 6 hours | $1000 |
| VIP Block | 8 hours | $1800 |
Dirt Floor Recording and Production Studio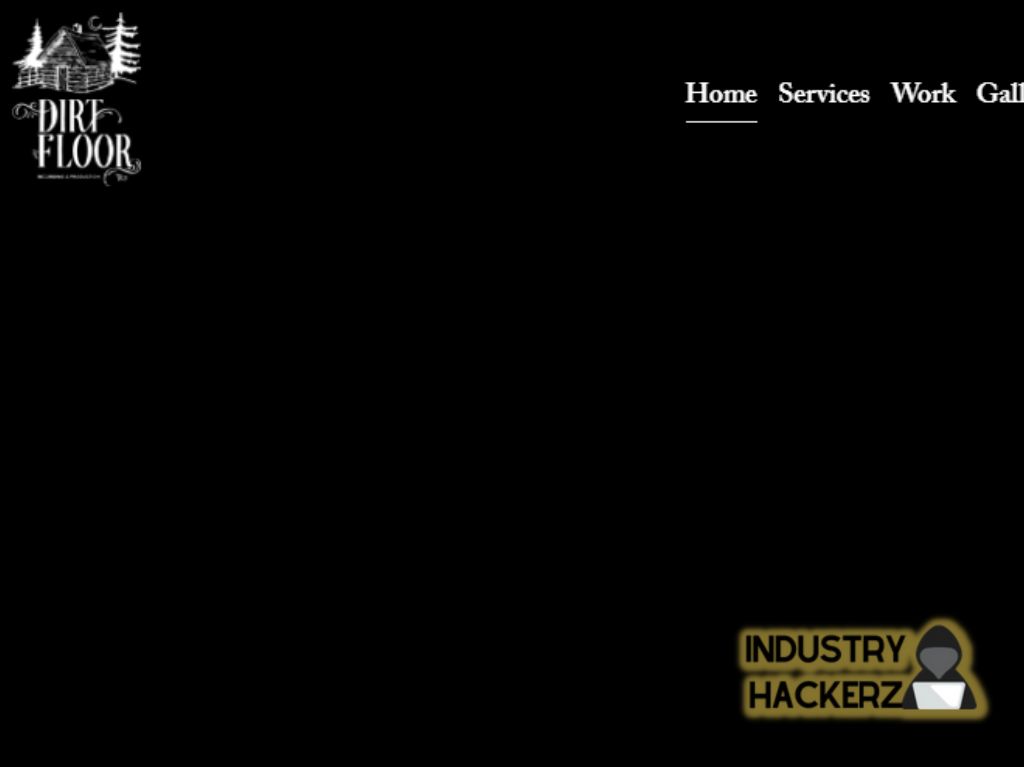 Eric M Lichter is the founder and owner of Dirt Floor Recording. Clients agree that Eric does magic to music – he always seems to find something extra to spice the sounds all up.
Located in Haddam, CT, the studio has a reputation for making clients feel comfortable and understanding their client's points of view even before starting any recording session. To their clients, Eric, the owner of Dirt Floor Recording, has proven to be approachable and thoroughly professional.
The studio has left their clients no choice but to say only good words about the quality of their services. More than 180 Google reviewers rate the Dirt Floor Recording five stars with plenty of sincere kind words.
Website:
https://www.dirtfloorrecordingstudio.com/
Email: 
Location:
1610 Saybrook Rd, Haddam, CT 06438, United States.
Services & Costs:
Recording
Mixing
Mastering
Full Album Production
Rates are available upon request through [email protected].
Firehouse 12
Located in the center of New Haven, Firehouse 12 is home to live music, and concerts, purposely built as a recording studio and a high-class venue for musical performances.
Inside the studio's elegant space is a lounge and a bar to give customers a relaxing feel while they enjoy soothing live music and performances.
Having over 120 reviews and 4.6-star rating, it's clear google reviewers love Firehouse 12 not only for their recording studio but also for their food, the serenity of the environment, and their great price.
Website: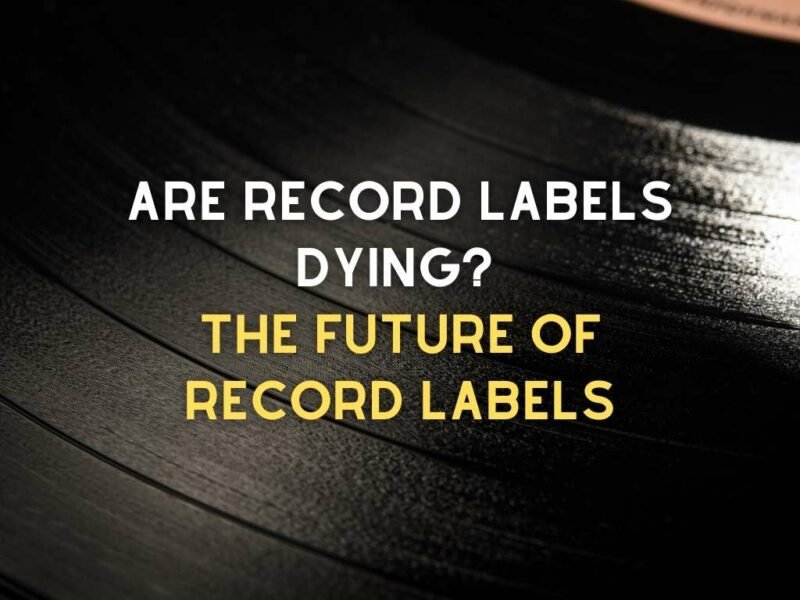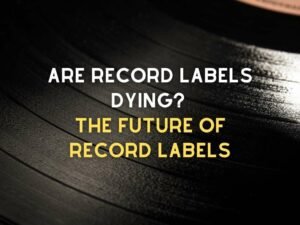 You Should Read This Next!
Email: 
Location:
 45 Crown St, New Haven, CT 06510, United States.
Services & Costs:
Live Music Shows
Concerts
Lounge
Tapework Recording Studio
For the past 30 years of its existence, Tapework Recording has offered services on everything in audio production.
They have worked with clients from different parts of the world. Some of their top clients include – Cigna, ESPN, Hartford Healthcare, Lego, and many others – showing their wide array of clients across industries.
Some awards they have received for their invaluable efforts in the music industry include the 2018 Emmy Nomination, 2017 Advertising Lamplighter, 2016 Connecticut Ad Club.
On Google, they have received not less than 50 five-star ratings from clients who have enjoyed the services provided at Tapework Recording Studio.
Website:
Location: 
770 Maple Ave, Hartford, CT 06114, United States.
Services & Costs:
List of Services
Radio Production
Jingles
Voice Recording
Music Recording
Voice Over Casting
Post Production
ADR
College Pre-Screen Audition
Medical Communications
Live Performance Venue
Music Licensing
Trapp Lab Recording Studios
Located in Hartford and tagged one of the best highly rated studios in Hartford, Trapp – the owner of the studio, is deserving of all the accolades he gets.
With over 60 Google reviews and 5-star rating, Trapp gets a commendation for his "good vibes" and composure. The studio space is also excellent.
Website:
https://trapp-lab-studios.business.site/
Email:
Location:
 22 Maple Ave FL 3, Hartford, CT 06114, United States
Services & Cost
| | |
| --- | --- |
| Service | Cost |
| 2 hours Recording Session | $120 |
| 3 hours Recording Session | $180 |
| 4 hours Recording Session | $220 |
CMC Studios
CMC Studio is known as the "one-stop multimedia shop". They cater to your many media needs, from audio to video production to web designing services 
The studio, located in New Haven, features a wide range of vintage studio equipment to give you the exact sound you desire.
A total of 27 people have given them a 5-star rating on Google and amazing reviews. Many reviewers love them for their awesome price range and the experience their staff brings to the table.
Website:
You Should Read This Next!
Email:
Location:
 530 Fort Hale Rd, New Haven, CT 06512, United States
Services & Costs:
Professional Canon DSLR cameras and lenses
• Full 1080 HD Recording, Editing, and Mastering
• Broadcast quality editing using industry-standard Final Cut Pro
• Final productions delivered in many formats, including YouTube
• Professional photo movies with custom audio
• Conversion from web, DVD, and other sources
Audio Production Services
| | |
| --- | --- |
| Service | Rate |
| Audio Multitrack Recording | $60/ hr |
| Mastering/ Podcast/ Audiobooks | $90/ hr |
| Video Production | $90/ hr |
Just Right Studios (Genius Entertainment Media LLC)
Just Right Studios is absolutely just right for all your audio production needs. Asides from their professionalism, the studio has a parking lot, free wifi-enabled within the studio premises and they allow payment with your debit or credit card. Now tell me what's not to love about Just Right Studios.
With an average 4.6 star rating from 41 largely satisfied clients, google reviewers love the engineers, prices and quality equipment featured in the studio.
Website:
Email:
Location:
105 Wood Ave, Bridgeport, CT 06605, United States.
Services & Costs:
| | |
| --- | --- |
| Mastering | $50 |
| Recording | $60/ hr |
| Mixing & Editing | $60/ hr |
Sonalysts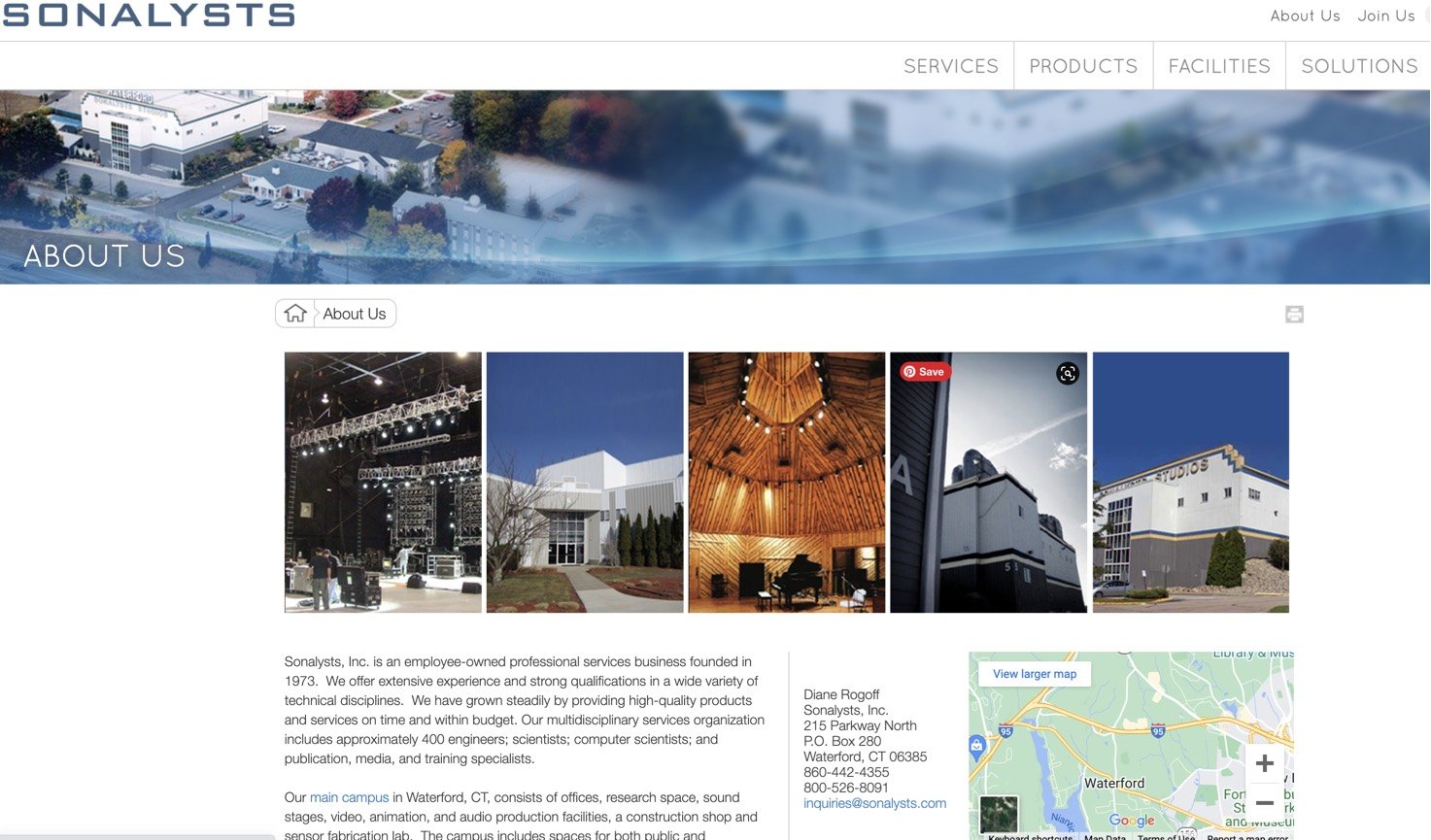 Sonalysts Inc. has been in operations since 1973. This goes to show the years of experience and quality of production churn out in Sonalysts year in year out.
A total of 38 google reviewers are happy with the services provided at Sonalysts Inc, many of which are returning clients, and rate the studio an average of 4.5 stars. Their clients have a lot of great remarks about the studio's staff, equipment and facility. 
Website:
http://www.sonalysts.com/about-us/
Email:
Location:
221 Parkway N, Waterford, CT 06385, United States.
Services & Costs:
Animation and Graphics
Event Production
Live Events
Tour Rehearsals
Send them a mail to make inquiries about their pricing.
Don't Forget Your Recording Session Essentials…
1. Game Plan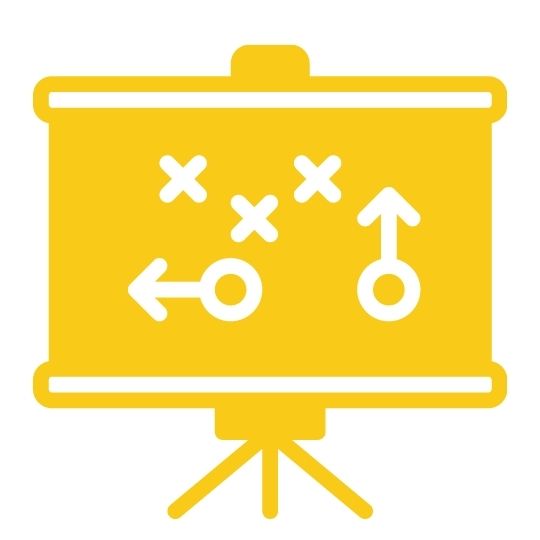 You should go in there with a plan of what you want to achieve. This will make it easier on both you and the engineer, and will help keep things moving along.
2. External Hard Drive
Sale
SAMSUNG SSD T7 Portable External Solid State Drive 1TB, Up to 1050MB/s, USB 3.2 Gen 2, Reliable...
PORTABLE STORAGE: The light, pocket-sized Portable SSD T7 delivers fast speeds with easy and reliable data storage for transferring large files, including...
TRANSFER IN A FLASH: Transfer massive files within seconds with the incredible speed of USB 3.2 Gen 2; Embedded PCIe NVMe technology delivers blazing fast...
BUILT STRONG AND SECURE: Unlike HDDs, the Portable SSD T7 has no moving parts so it's more resistant to shock; Plus, its solid aluminum unibody...
RELIABLE THERMAL SOLUTION: The T7's advanced thermal solution uses the Dynamic Thermal Guard to withstand and control heat, so the portable SSD stays at...
SLEEK AND COMPACT: Roughly the size of a credit card and only weighing 2 oz, the T7 fits comfortably in the palm of your hand and is light enough to take...
Get yourself an external hard drive. This way, you can take your sessions home with you and have a backup in case something goes wrong.
3. Powerbank
Sale
BLJIB Portable Charger 32000mAh, 22.5W QC 3.0 PD 20W Smart LED Display Fast Charging Built in Cables...
Battery Pack with LED Display: 32000mAh Li-polymer can 8 charges for typical iPhone, 6 charges for Samsung Galaxy, 3 charges for iPad Mini, perfect for a...
Portable Charger with Built in Cables: The integrated cables with grooves are convenient for storage, more than 10,000 bending tests prove its durability,...
PD 20W Quick Recharging: Micro input, iOS input, Type-C (PD 20W) input & output support bidirectional quick speed charge for most mainstream devices...
Power Bank Fast Charging: 2 USB-A QC 22.5W output and 1 Type-C PD 20W output, which only takes 30 mins to charge for iPhone 12 up to 50% and 40 mins to...
Comfortable and Safe Design: The Ergonomic design fits comfortably and stylish in your palm; besides, the rechargeable power bank is equipped with multiple...
You never know when you're going to need a power bank. It's always better to be safe than sorry!
4. Snacks and drinks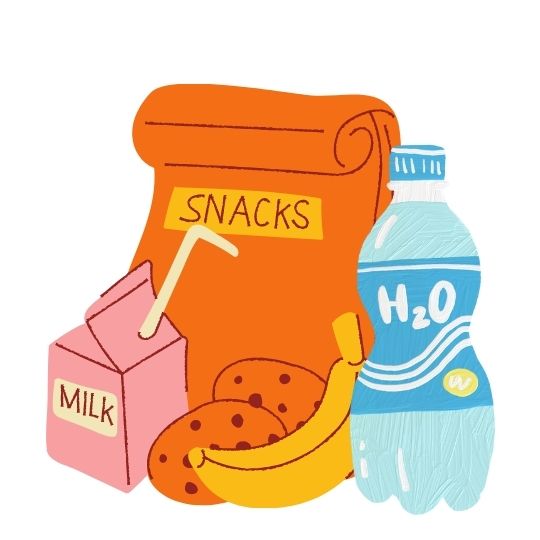 Stay hydrated and fueled up so you can perform at your best.
Is your business featured on our Top-Rated List? Awesome! Promote this page on your site or blog! Just copy and paste the HTML below to embed this badge!
<a href="https://industryhackerz.com/top-10-best-recording-studios-in-connecticut/" ><img src="https://industryhackerz.com/wp-content/uploads/2022/05/badge-4.png" alt="Industry Hackerz Top-Rated Business"></a>